Oven Fried Chicken with Honey Garlic Sauce is an easy sheet pan meal. Chicken that tastes deep fried when biting into it, using a simple technique to get the chicken super crispy with no need for deep frying.
I wish a plate of this was in front of me again. It was gone too soon… Oven Fried Chicken with Broccoli + Honey Garlic Sauce! Now this is the perfect meal for a fussy eater and even just for a regular family dinner!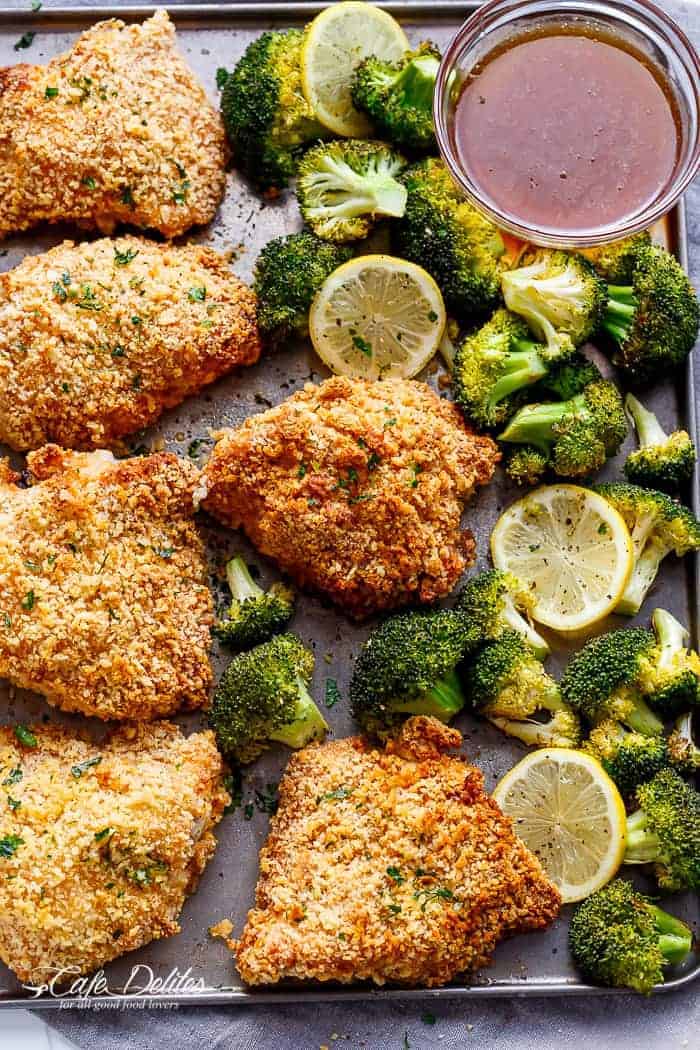 Reading: how to fried chicken in oven
Oven Fried Chicken
Searching the inter webs for oven fried chicken, I'd constantly run into recipes that pour oil into the baking tray to deep fry the chicken pieces in the oven, but we found every piece would turn out so oily.
Mixing the oil into the breadcrumbs nails it down to an earth shattering crunch. BUT. don't just use any breadcrumb. To get the ultimate crunch, use Panko, which is a Japanese-style breadcrumb easily found in the Asian section of any supermarket.
The honey garlic sauce to go with it is crazy delicious!
Read more: how to use drumsticks in a stir fry | Family Cuisine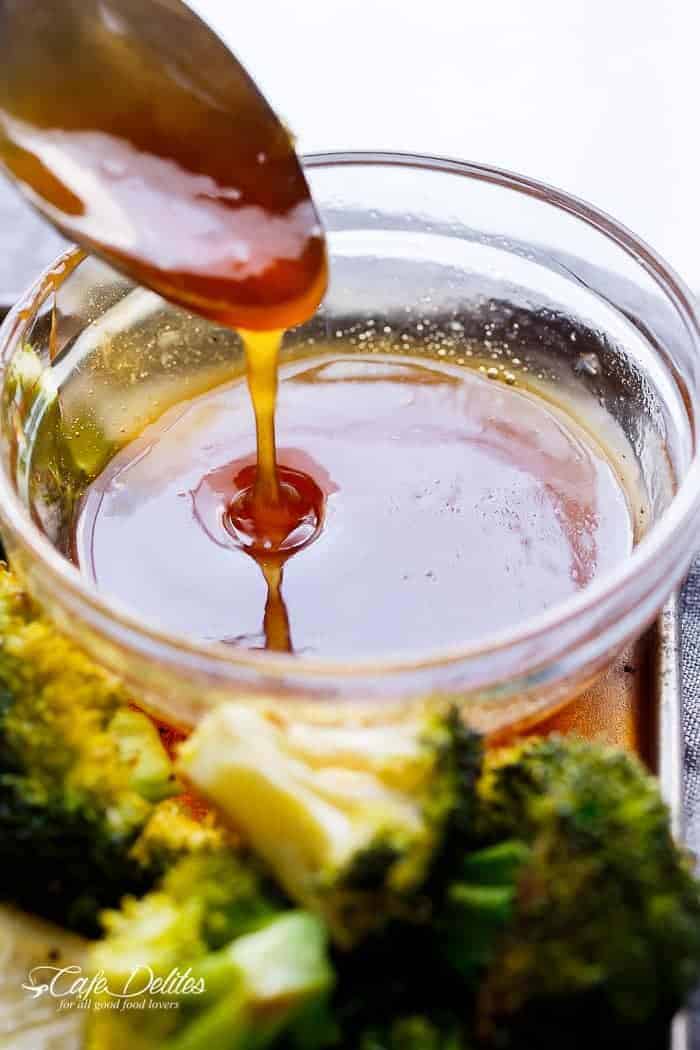 This is the result of my children begging me for KFC. I love you children, but I love our health even more. It took me a few months to perfect this recipe and getting the crunchy textured coating perfect.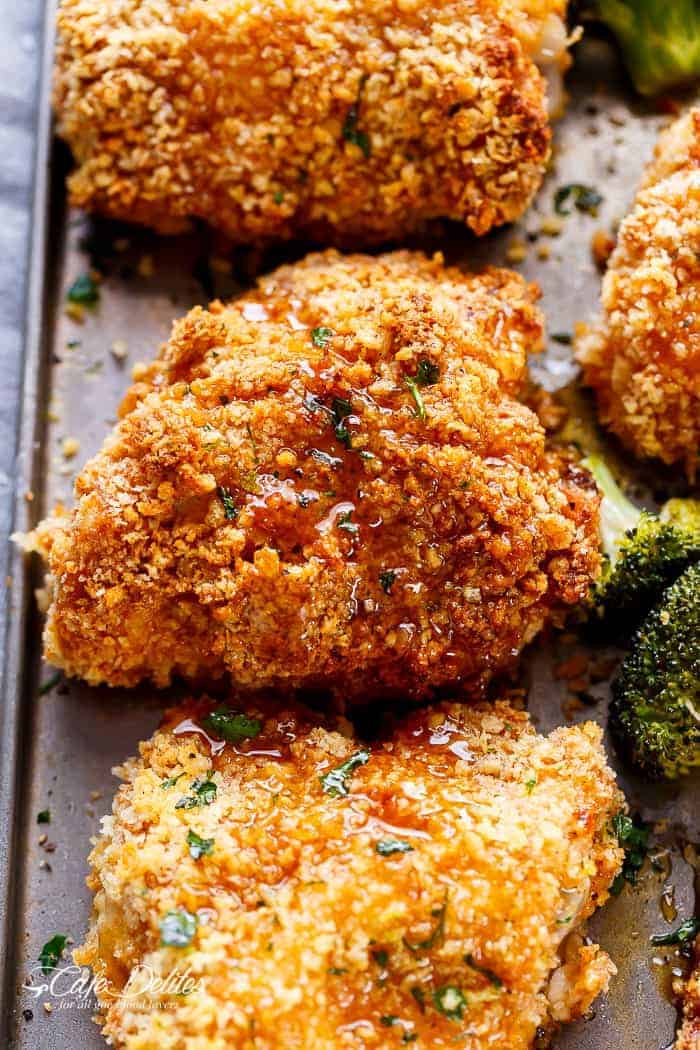 To make it easier, I set up a work station with flour, egg wash and the breadcrumb / oil mixture, with the baking sheet close by to work one by one. Coat, dip, dredge, place on baking sheet. Repeat.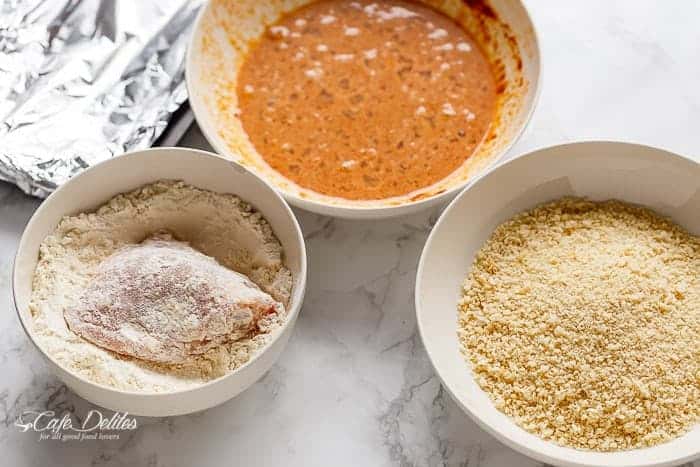 Read more: how to stir fry shrimp with zucchini squash | Family Cuisine
Bake in the oven with a light spray of cooking oil, and half way through cooking, add your prepared broccoli to the baking sheet. Of course, you can use chicken drumsticks, tenders or breast.
Drizzle with Honey Garlic Sauce.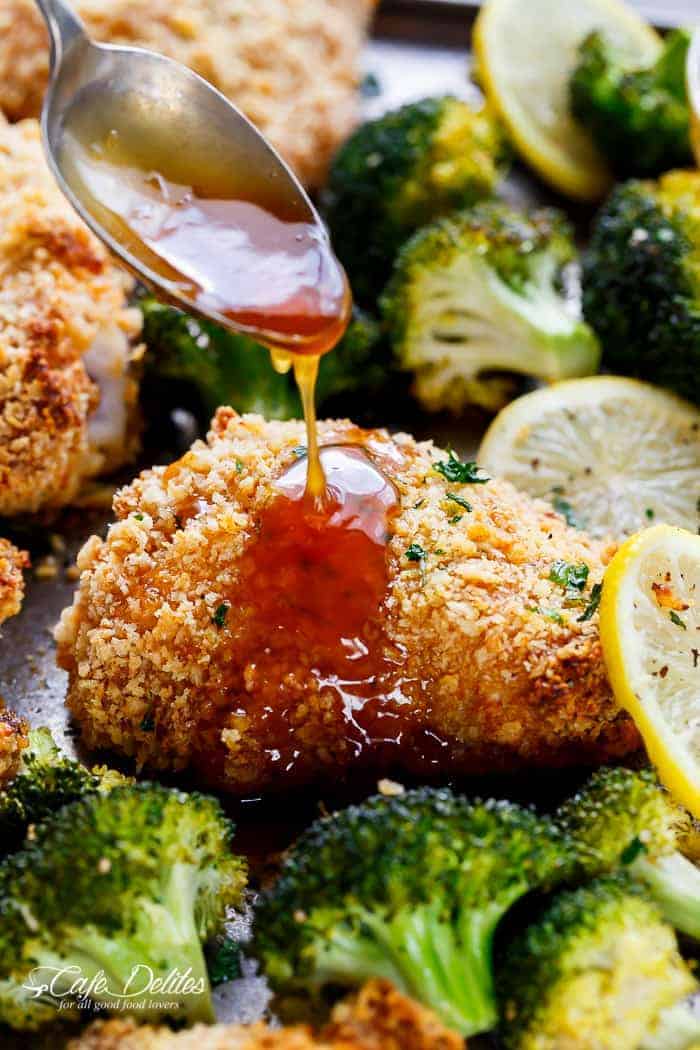 And you have a sheet pan dinner done in 45 minutes (not including prep time).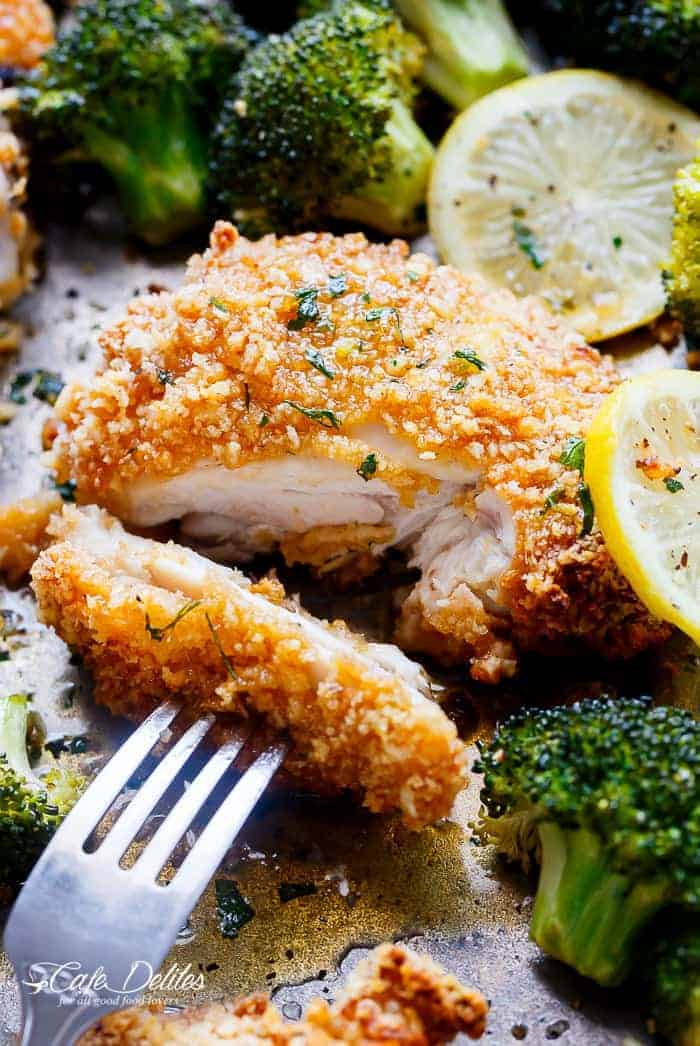 More Chicken recipes you may like: Honey Lemon Garlic Chicken | Easy Thai Satay Chicken | Mozzarella Chicken In Tomato Sauce | Roasted Asian Glazed Chicken Thighs !
Read more: how to make stir fry with tso sauce | Family Cuisine