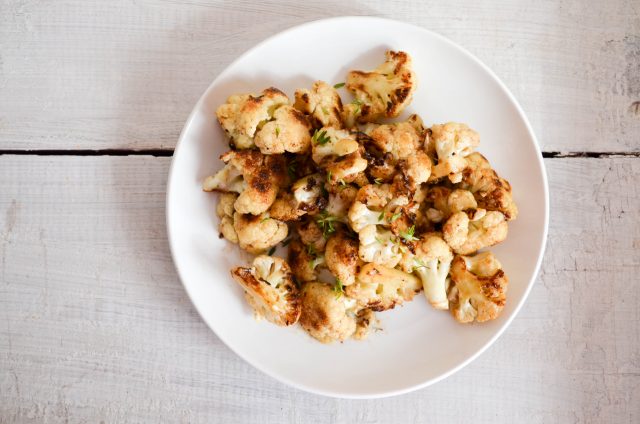 Yes, I know this Pan Seared Cauliflower looks awfully familiar. What began as a simple cauliflower side dish, morphed in an amazing fall salad recently. You can get that recipe here. With Thanksgiving next week, that means menu planning mode is probably for high for everyone. I think it's a much needed distraction from the election, though we do need to keep our minds focused on that, too.
Reading: how to fry cauliflower in pan
Anyway, that salad recipe from a few weeks ago was a spinoff of this very simple cauliflower dish. If you're looking for something quick, easy, and make ahead to serve next week, then this is exactly the recipe you want for Thanksgiving. It's sure to be a staple for me as long as I can get cauliflower at the farmstand.
Rather than roasting, which is a popular, hands off, way to prepare cauliflower, a few minutes invested at the stove top imparts a lovely charred note thanks to a blast of high in the skillet. I like to dress it hot from the pan with this champagne vinaigrette. That allows the cauliflower to really absorb the flavors.
From there, you can serve it, or do what I do, and store it in the fridge to use throughout the week. This comes in handy for Thanksgiving when you're likely already doing a lot of cooking. All you need to do is take it out a few hours before serving, if you're okay with room temperature, reheat it in a skillet just before serving to warm it up.
Read more: how to cook stir fry potatoes | Family Cuisine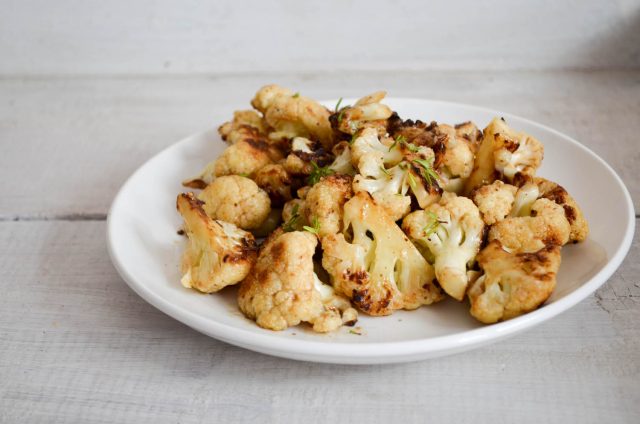 More Thanksgiving Recipes
Pumpkin Slab Pie
Homemade Evaporated Milk
Spice Scented Cranberry Sauce
Perfect Mashed Potatoes
No Roll Pie Crust
Read more: how to make chinese shrimp stir fry | Family Cuisine
Gruyère cheese & rosemary buttermilk biscuits
No Bake Pumpkin Cream Pie
Mashed Potato Pie
Sweet Potato, Ricotta & Leek Souffle
Some more Thanksgiving side dish inspiration from my friends at Food Network.
Devour: Thanksgiving Side Dishes That'll Hold Up to Reheating The Lemon Bowl: Oven Roasted Brussels Sprouts with Bacon Foodtastic Mom: French Style Sweet Potato Soufflé Feed Me Phoebe: Gluten-Free Stuffing with Vegan "Creamed Spinach" and Leeks The Hungry Traveler: Loaded Smashed Potatoes Healthy Eats: 7 Lighter Takes on Essential Thanksgiving Sides Dishin & Dishes: Bacon Wrapped Butternut Squash Wedges The Mediterranean Dish: Jeweled Couscous with Pomegranate and Lentils The Fed Up Foodie: Festive Orange Spinach Salad A Mind "Full" Mom: Parmesan Garlic Slow Cooker Mashed Potatoes Creative Culinary: Golden Onion Casserole with Thyme and Toasted Bread Rounds Swing Eats: Creamed Spinach Taste with the Eyes: It's Back – The Stuffing Everyone Loves! FN Dish: Stovetop vs. Oven-Baked: Battle of the Thanksgiving Side Dishes
SaveSave
Read more: how to cut up cabbage for stir fry | Family Cuisine