This post may contain affiliate links. See my privacy policy for details.
Shiitake mushrooms are so deliciously flavorful that I could eat them all day,they even have their own specific taste! Albeit, it may be an acquired one. Prior to the 1960s, we described "taste" as sour, sweet, salty, and bitter. But the shiitake mushroom has a new fifth taste: umami. And you really do have to try them out to experience it!
Reading: how to fry shiitake mushrooms
If you love fried mushrooms, try my Garlic Balsamic Sauteed Mushrooms or my fast and easy Teriyaki fried mushrooms.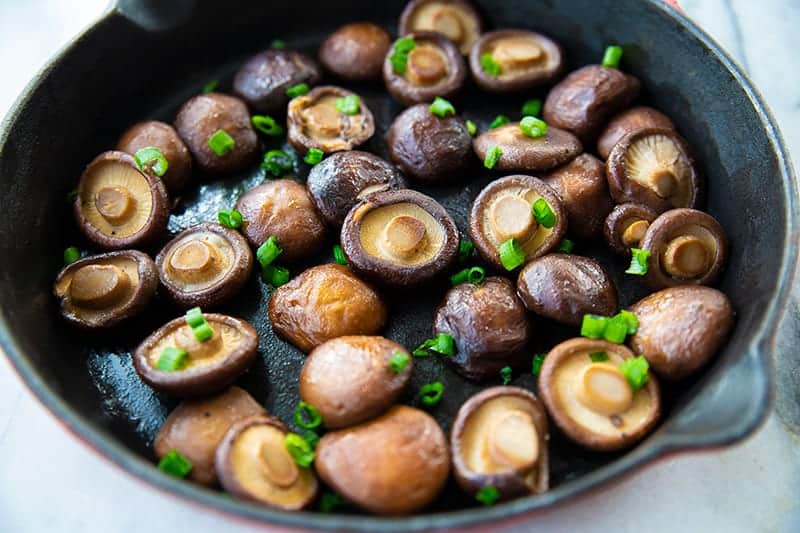 Read more: Easy Vegetable Fried Brown Rice with Egg | Family Cuisine
When you're on the lookout for these mushrooms you'll find two types to choose from: fresh and dried, but of course the fresh kind is always best. If you can't source the fresh variety, don't panic, dried shiitake works just fine for use in sauces or soups – and it can even be more flavorsome because of the drying process. But if your recipe is going to lead with the mushrooms without any complementing sauces or flavors, it's best to stick with the fresh variety which has a nicer texture.
Prepping Your Mushrooms
Mushrooms are complete moisture magnets because they're so porous, so it's important to take measures to make sure your mushrooms don't end up all mushy (not appetizing, trust me!). You can mitigate this mushy disaster by wiping your fresh mushrooms with damp, clean cloth instead of placing them under running water. You also remove the stems, which means you don't have to wash these as much. If you like to wash them, run them quickly under water to remove any dirt, don't soak them.
Perfection Takes Time!
Read more: how to fry okra with cornmeal | Family Cuisine
This is one recipe you don't' want to rush. The wonderful taste of these mushrooms comes from enzymes found in the mushroom flesh and it's important to take your time with the cooking process so that these enzymes can release the maximum amount of flavor! Have a little patience and I promise your tastebuds will thank you for it.
How to Make Shiitake Mushrooms
Heat the olive oil over medium heat.
Add the mushrooms to your skillet, cook for 4-5 minutes until golden brown.
Add water and cook until the water has evaporated and the mushrooms have shrunken and softened. If necessary, fry for an extra 2-3 mins.
If you like, you can stir in some oyster sauce and coat the mushrooms (highly recommended!).
However, if you're looking for another dish like pho, you can leave out the sauce and garnish with green onions.
Shiitake Mushrooms are Super Good for You Too!
Not only are they mouthwateringly glorious, these mushrooms really are incredibly healthy! They're high in fiber, low in calories, and contain lots of important vitamins. And of course, we can't forget the health benefits of olive oil used in the cooking process too, which is full of antioxidants and essential fatty acids. Wooo! Tasty AND good for your health!
And Don't Let those Leftovers Go to Waste!
If you have any leftover cooked shiitake mushrooms, they'll last for up to 5 days in the refrigerator in a sealed container. To reheat just place them in the microwave at 50% power. I often double the recipe so that I have some leftovers to hand for the rest of the week!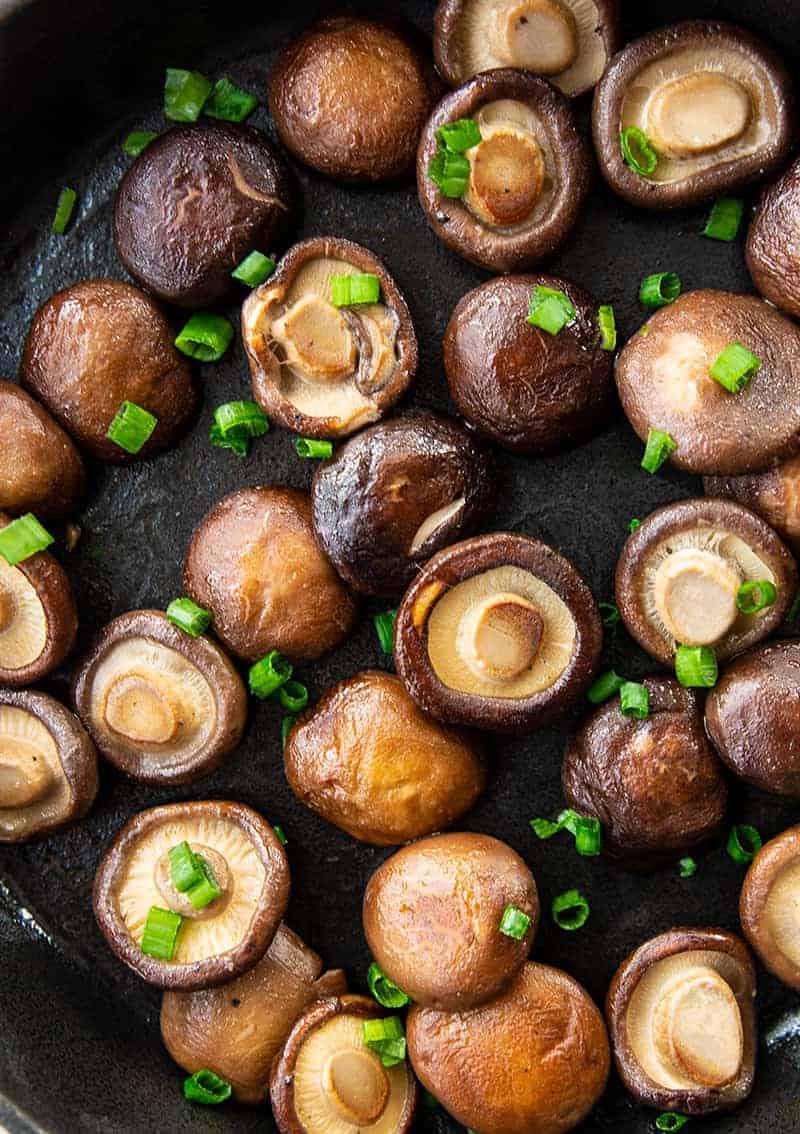 More Recipes for You Mushroom Lovers
If there is one food I love, it's mushrooms! Check out some of my favorite recipes:
Rice and mushroom casserole
Pork Butt/Boston Butt Roast with Creamy Mushroom Gravy
Creamy Mushroom Beef Chuck Roast
Crock Pot Meatballs with mushrooms
Read more: Easy Vegetable Fried Brown Rice with Egg | Family Cuisine
Read more: Vegan Kung Pao – Fakeaway using Textured Vegetable Protein | Family Cuisine
Happy cooking! Where do you stand on these mushrooms? Lover or hater?
Love,
Karlynn
Read more: Easy Vegetable Fried Brown Rice with Egg | Family Cuisine

Don't forget to PIN THIS RECIPE to your Side Dish board and remember to FOLLOW ME ON PINTEREST!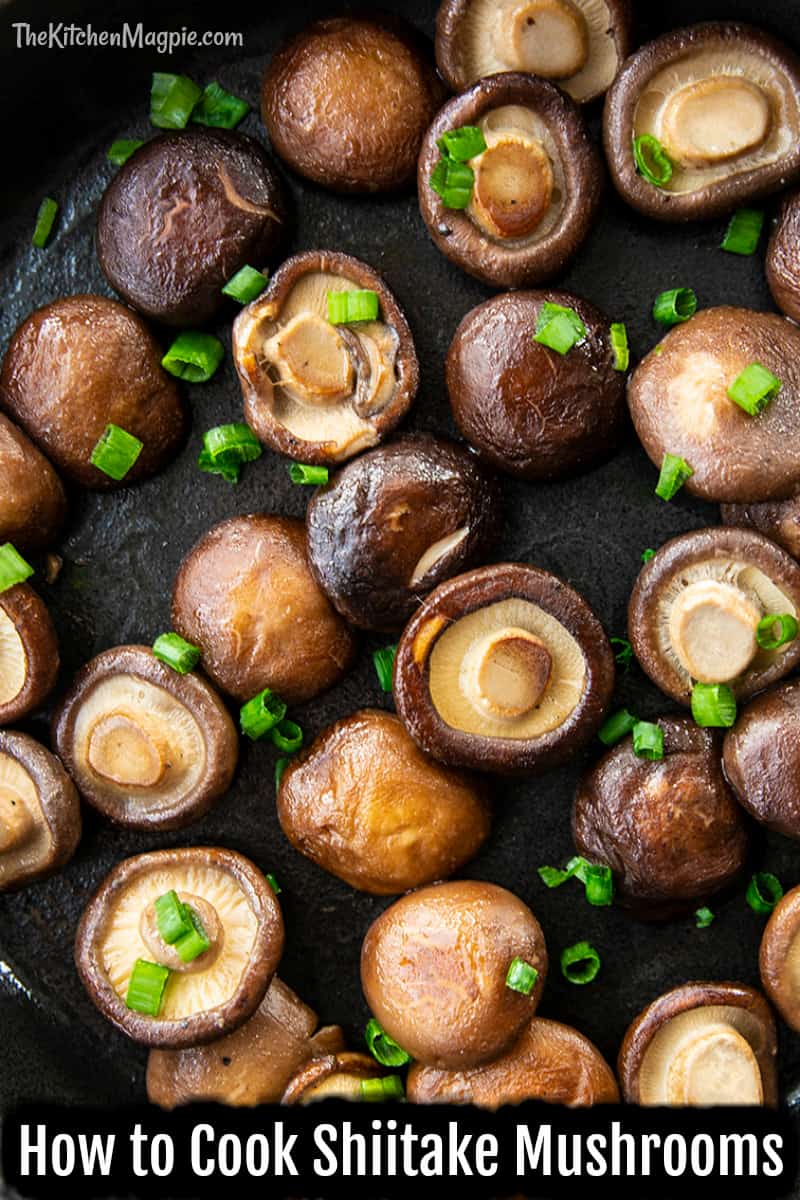 Read more: Easy Vegetable Fried Brown Rice with Egg | Family Cuisine