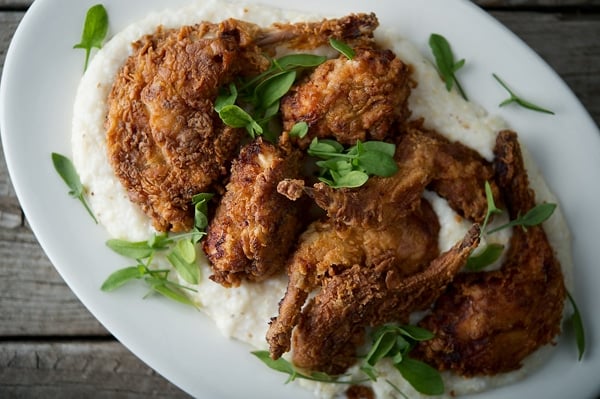 Buttermilk fried rabbit isn't the fanciest rabbit recipe, but it's just so comforting. If you like fried chicken — and who doesn't? — you will like fried rabbit, which is a lot like chicken, in looks, although it definitely tastes of itself, not chicken.
Most people make this recipe with store-bought rabbits, but I use cottontails. If you happen to be blessed with a young snowshoe hare, squirrel or jackrabbit (look for white teeth and ears that tear easily), you use them, too.
Reading: how to fry wild rabbit
My recipe based on a buttermilk fried chicken recipe from my friend Elise at Simply Recipes. I kicked up her spice mix by adding more garlic, cayenne and paprika, thus the red color.
Read more: Fried Red Tomatoes | Family Cuisine
Any spice mix you like works. Cajun, Montreal, Cavender's, whatever.
You need a lot of oil for this, but you can reuse it. When you're done, let the oil cool and then pour it through a fine-mesh strainer that has a paper towel set inside it put over a bowl. The paper towel will filter the brown bits and you can just pour the strained oil back into the container. I generally get three uses from my oil.
Most rabbits are sold whole, and if you don't know how to get them into serving pieces, here is a primer on how to cut up a rabbit.
Read more: how to stir fry on glass stovetop | Family Cuisine
Serve your fried rabbit with grits, or by themselves with some cole slaw and potato salad on the side. This is picnic food, or food to munch on while watching the game. Like I said, comforting, not challenging.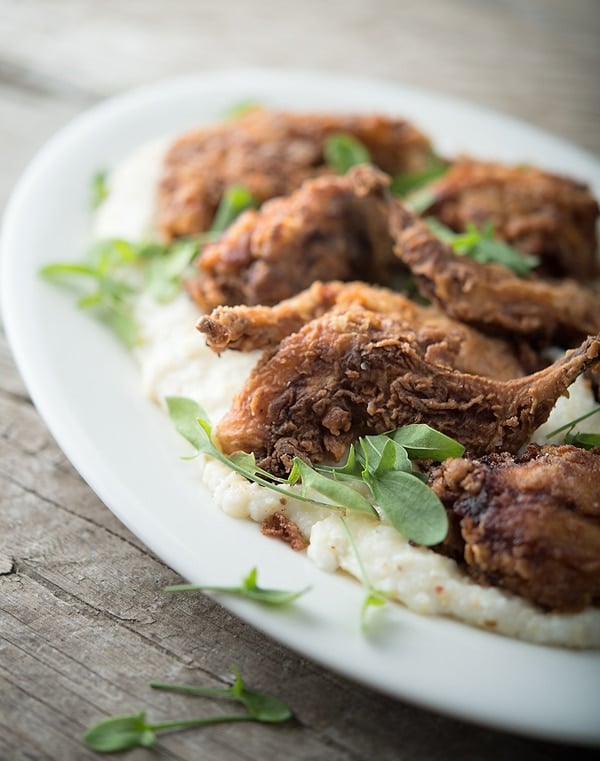 As a general rule, 1 domestic rabbit will serve 2 to 3 people, as will a jackrabbit. A snowshoe hare will serve two, a cottontail and a squirrel just one. You can also do this with chicken (of course), as well as quail.
Oh, and should you have leftovers, they are fantastic cold for lunch the next day.
Read more: how to make tuna fried rice | Family Cuisine