Creamy Garlic Butter Tuscan Salmon is restaurant quality Pan Seared Salmon in a delicious creamy sauce with spinach, sun dried tomatoes and parmesan!
Rich and creamy, crispy on the outside, tender and juicy on the inside salmon fillets. The entire family loves this deliciously easy to make Salmon recipe. The creamy sauce is to die for!
SALMON
Besides providing us with incredible rich flavour and high-quality protein, salmon has many healthy benefits. Full of vitamins and minerals (potassium, selenium and vitamin B12), it's the amount of omega-3 fatty acids that gives salmon its 'brain food' reputation.
We love salmon! See all of our salmon recipes here!
How do you pan sear or fry salmon?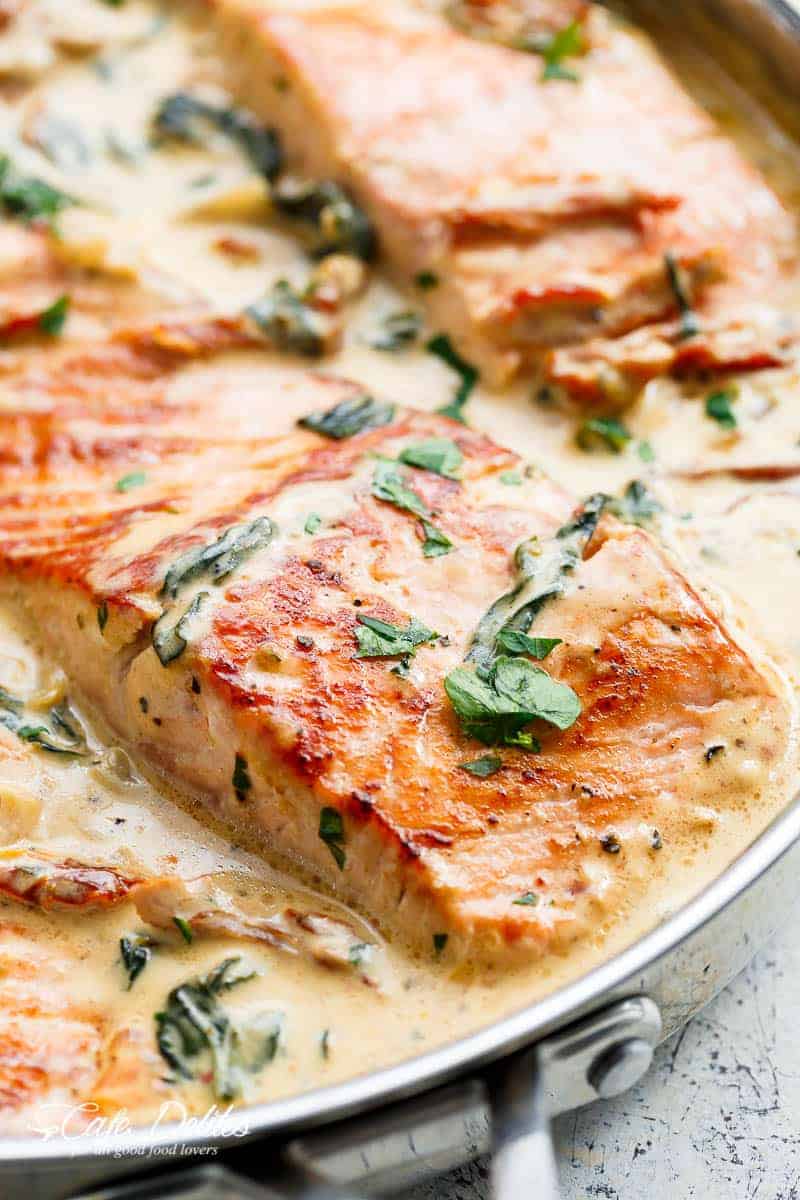 Pasta, rice or steamed/roasted veggies are a low carb favourite (think zoodles OR cauliflower rice).
Also, Garlic bread to soak up that creamy sauce!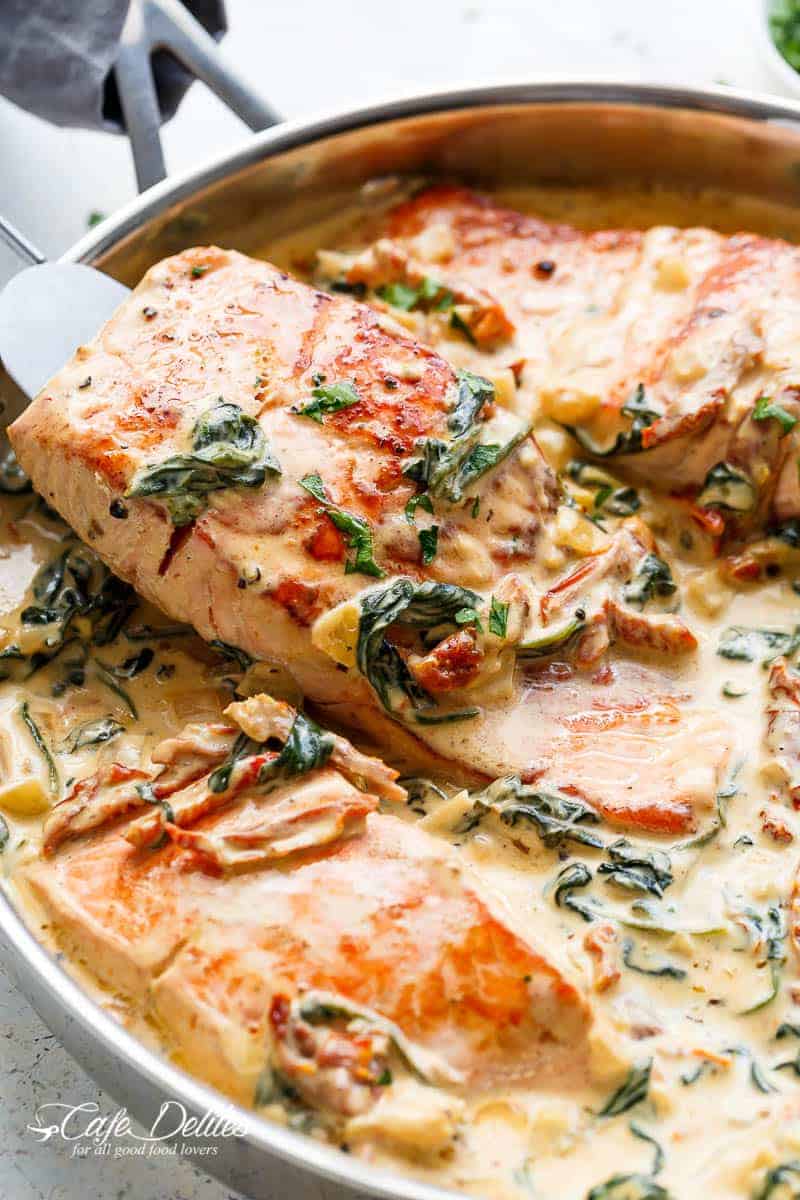 What wine goes well with this recipe?
A light Chardonnay or Pinot Gris. For a sweeter wine, Riesling or a Sparkling Moscato.
Some cooking tips:
Substitute white wine for chicken broth.
Gently simmer the cream sauce to avoid separating.
Substitute salmon for Trout, Cod or Burramundi.
Adapted from this Creamy Garlic Butter Tuscan Shrimp.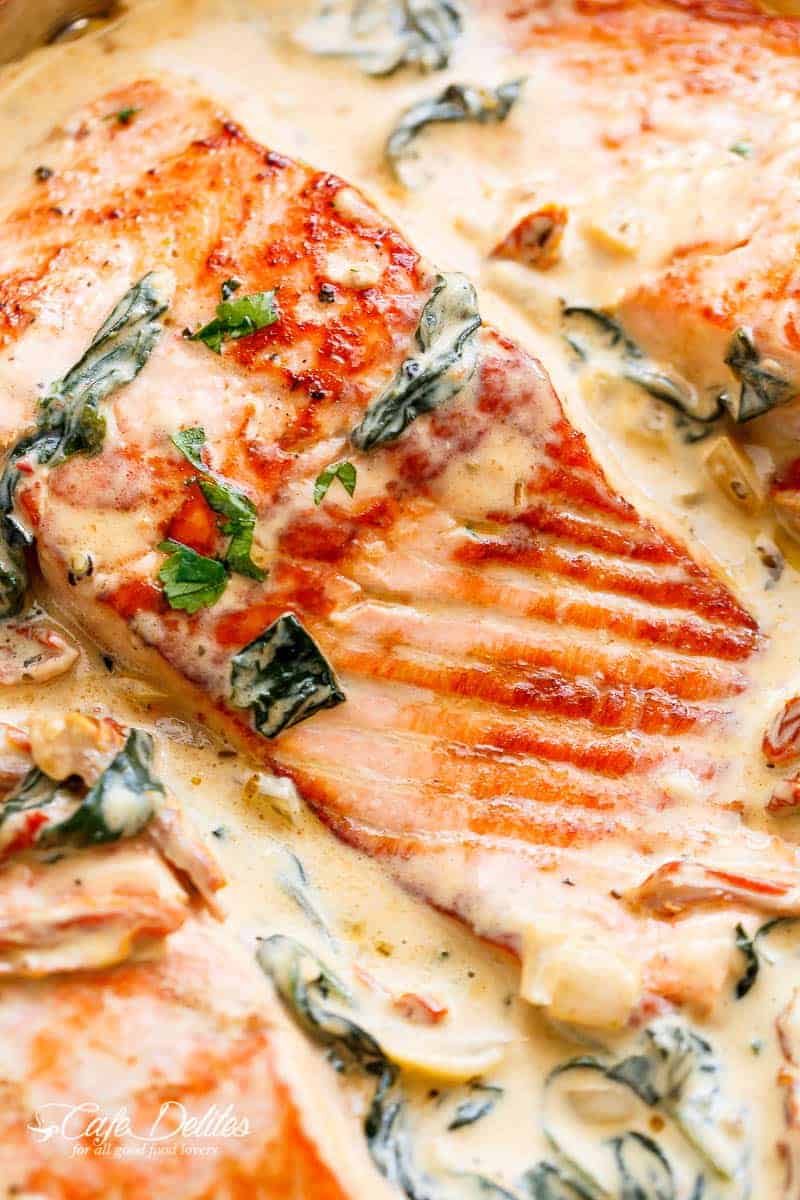 MORE TUSCAN RECIPES
Tuscan Chicken Mac And Cheese (One Pot, Stove Top) Chicken with Creamy Sun Dried Tomato Parmesan Sauce
ON VIDEO!