This dipping sauce is a copycat recipe of Benihana's ginger dipping sauce that you love! It pairs so well with hibachi steak, chicken, shrimp, veggies, and rice.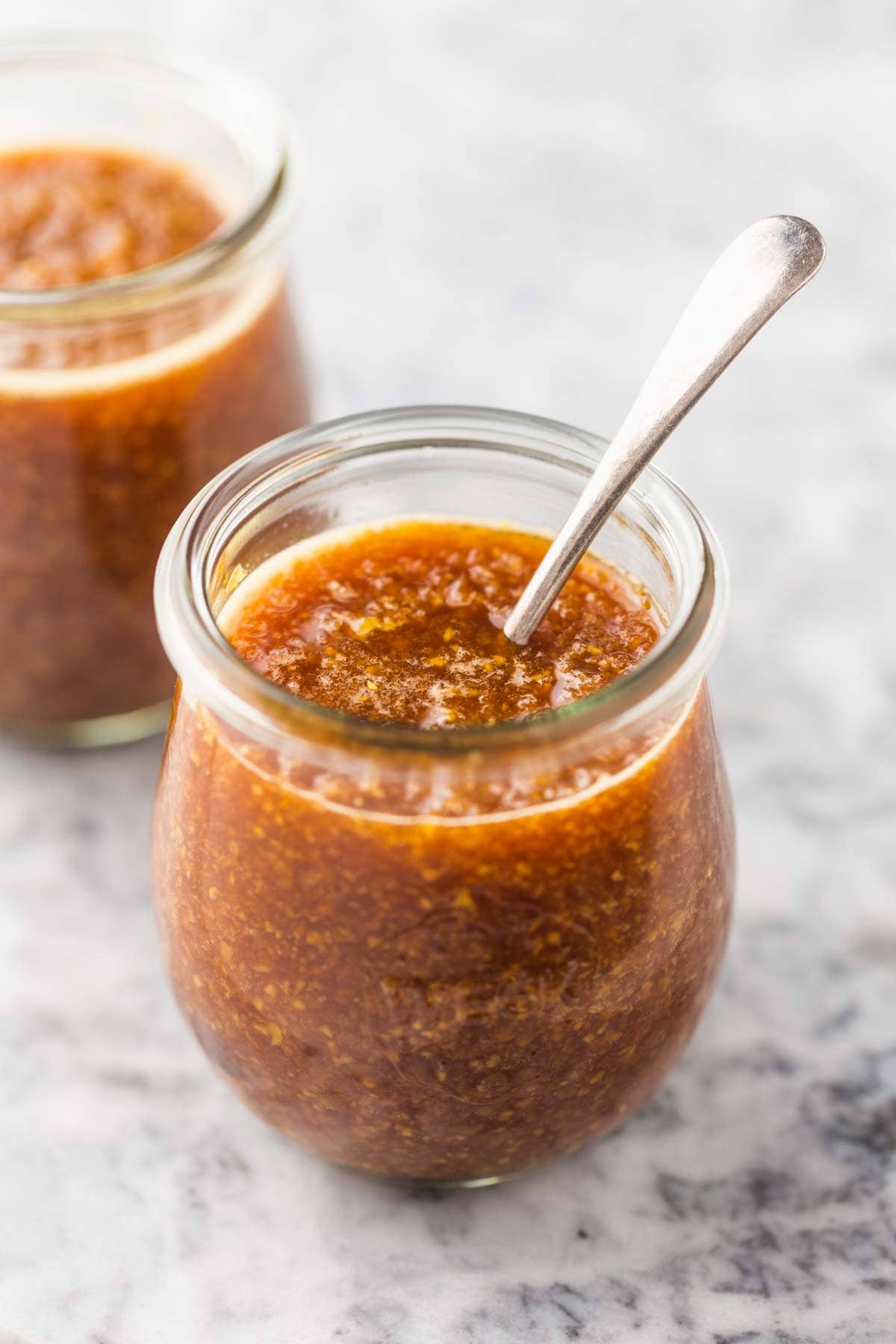 If you're a fan of Japanese steakhouse food, and hibachi-style cooking then chances are that you had this ginger sauce and loved it! This sauce is very similar to what you would get at Benihana restaurant. I personally can't decide which hibachi sauce do I like more, this or the famous Yum yum sauce. But we always make these sauces at home to pair with our homemade favorite hibachi-style dinners.
Reading: how to make a ginger sauce
This ginger sauce is so good, but it's even better the next day! So if you're planning a hibachi dinner ahead, then it's a good idea to make this ginger sauce one day prior.
So make sure to check out my hibachi steak recipe, I also have a chicken version and a shrimp version. And they're all equally good!
Ginger Sauce Ingredients
Read more: BEST Authentic Hoisin Sauce | Family Cuisine
To make this hibachi dipping sauce, you will need onions, ginger, lemon, rice wine vinegar, brown sugar, and soy sauce.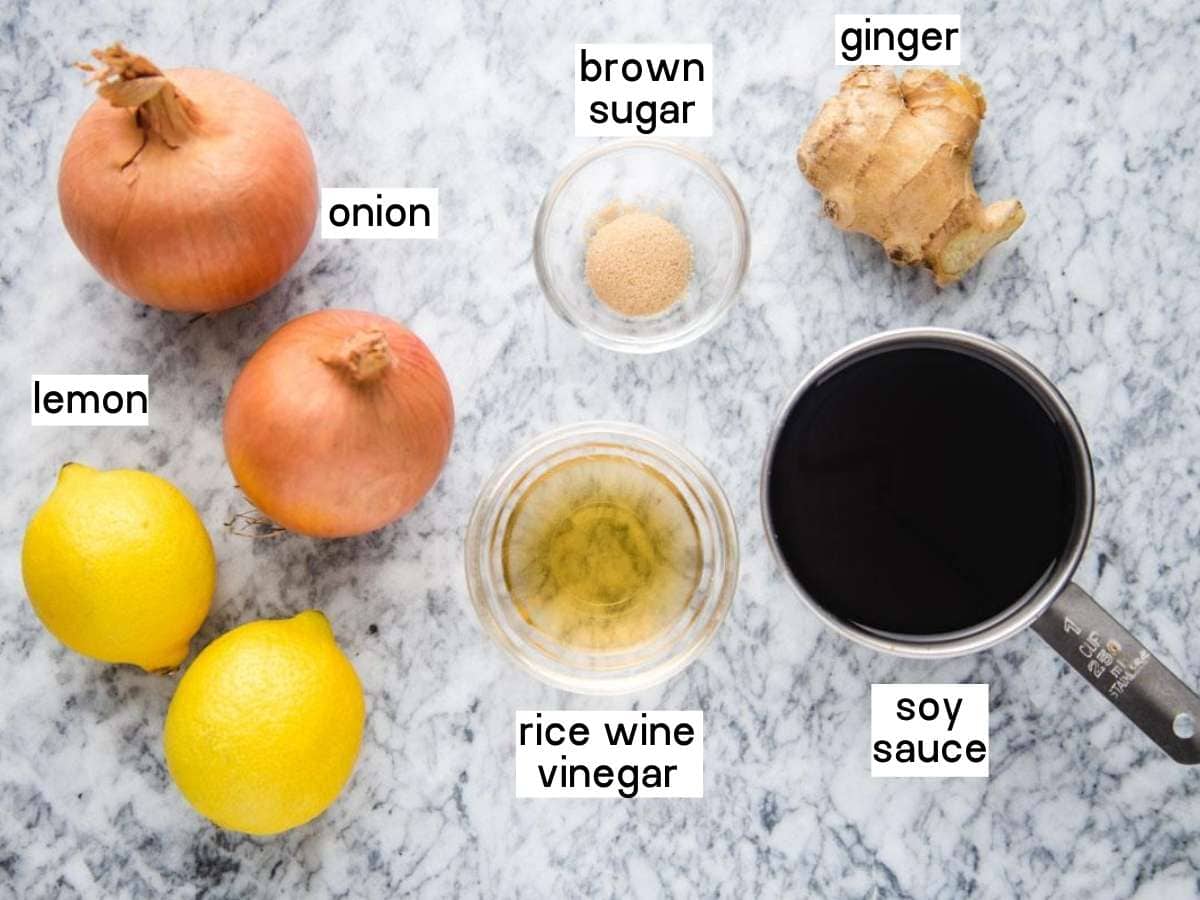 Prep the ingredients
To make this sauce, you will need a food processor or a blender. I prefer to slice the ingredients a little so they're easier to blitz.
Using a spoon, peel the ginger, then slice it roughly in a sharp knife. Slice the onion into quarters.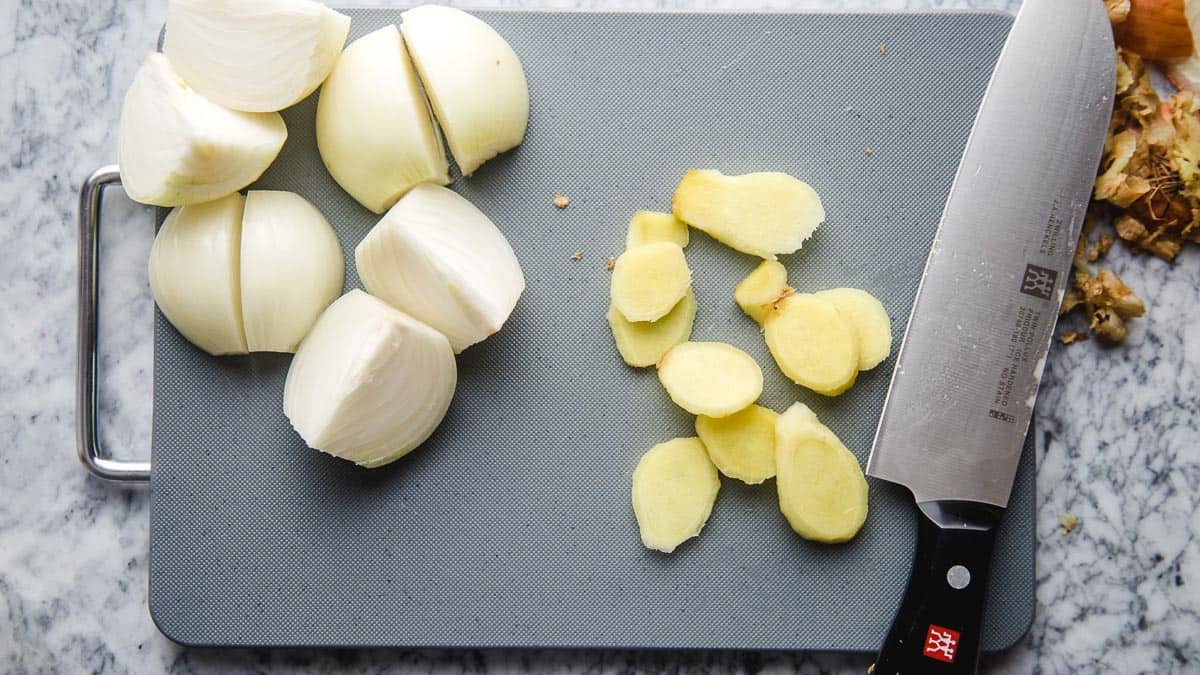 You will need lemon juice and lemon zest. Using a zester, zest the lemon (this is the zester that I use, and I love it!). Add everything to the bowl of the food processor.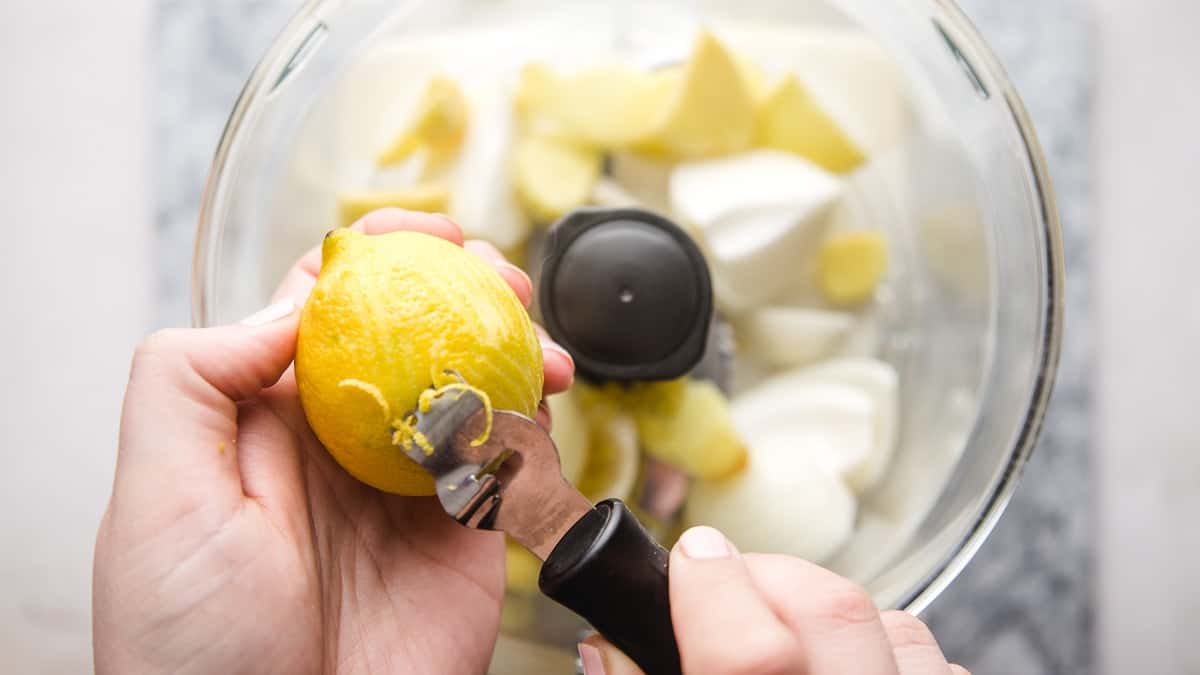 Read more: how to roast tomatoes for spaghetti sauce | Family Cuisine
Add soy sauce, lemon juice, rice wine vinegar, and brown sugar.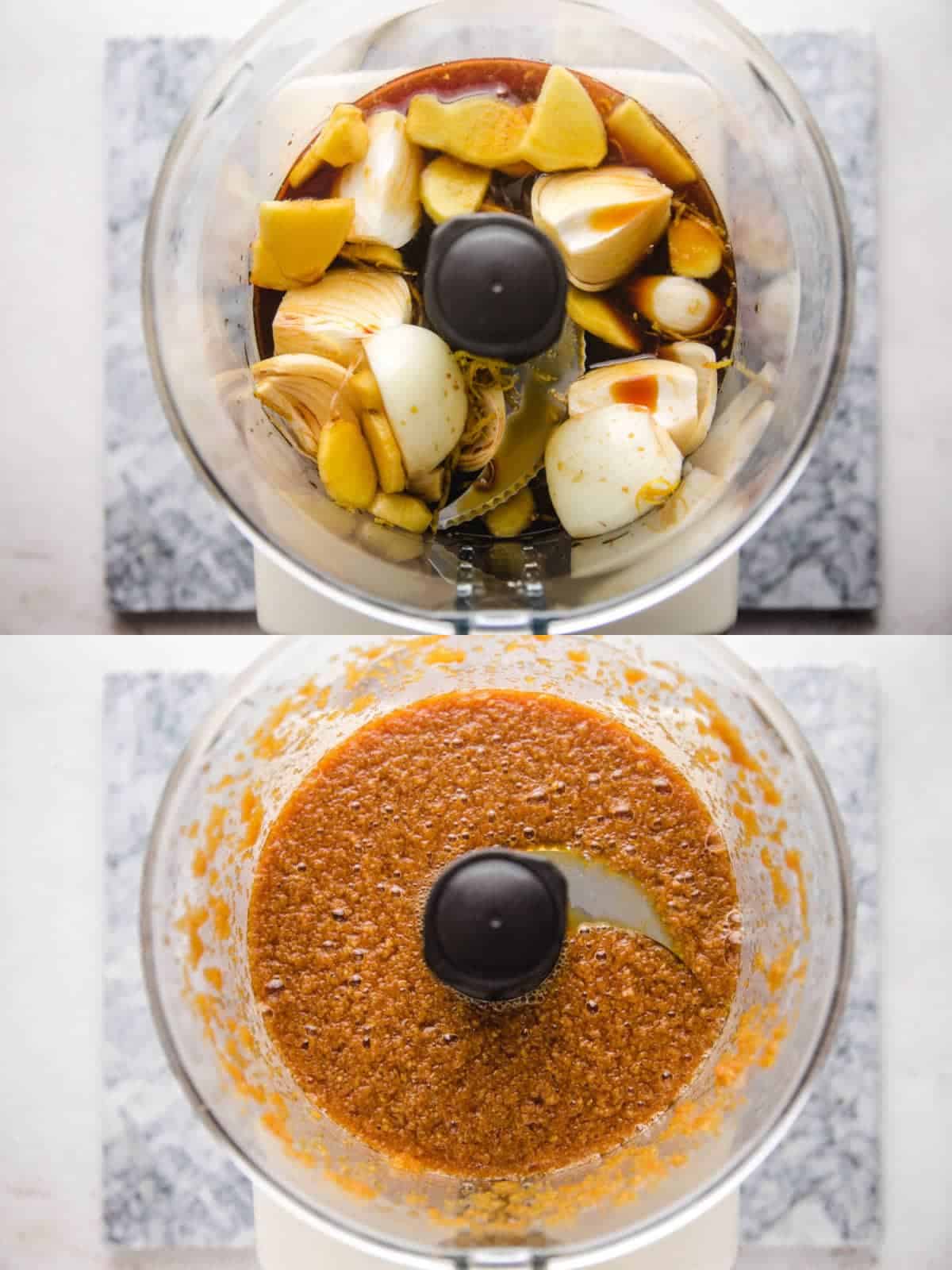 Blitz the ingredients until you get a runny chunky paste. You don't want it to be a very smooth paste, so take it easy and use the pulse option.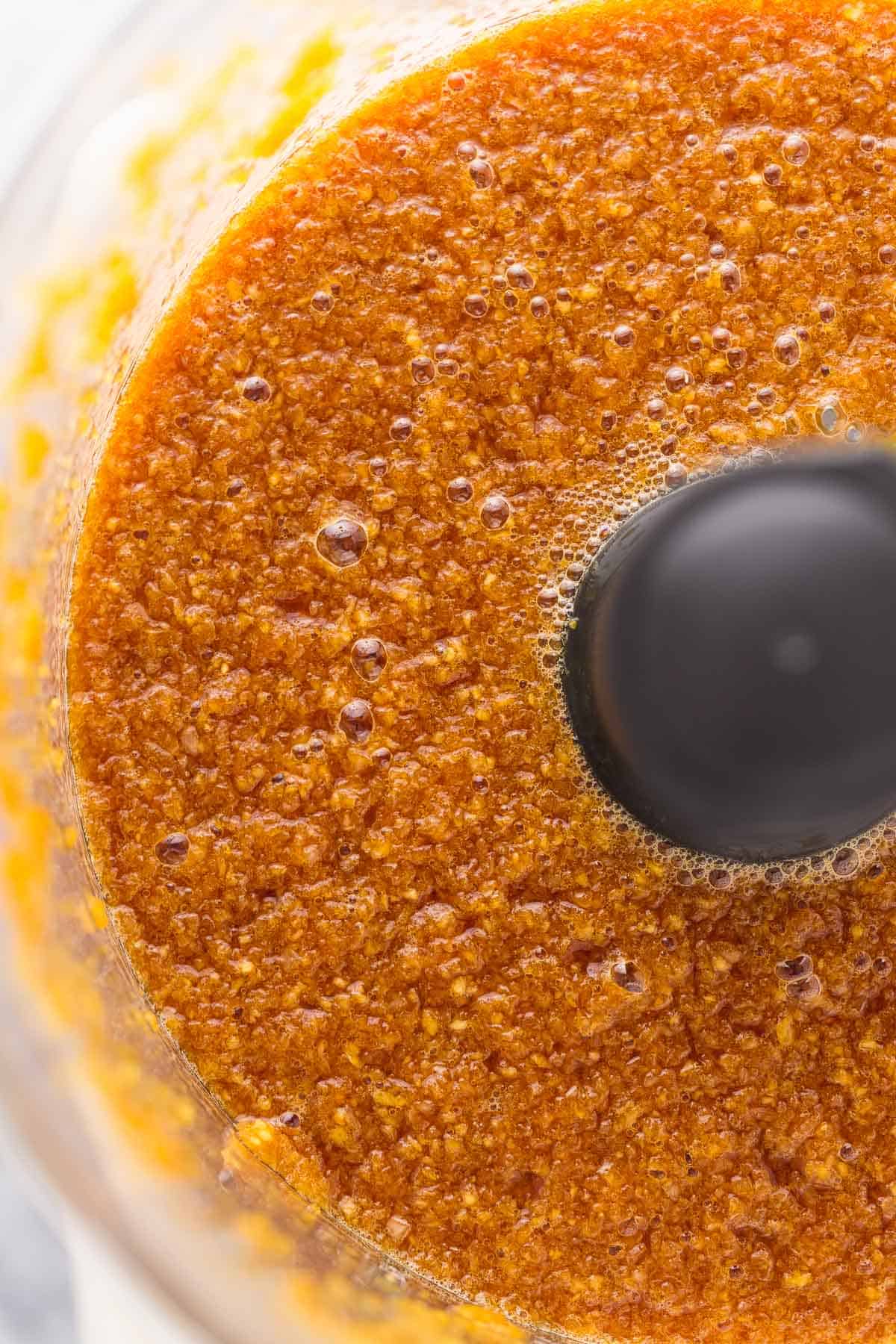 To get the right consistency, the ginger pieces should be fine but visible at the same time. See the picture below for the consistency.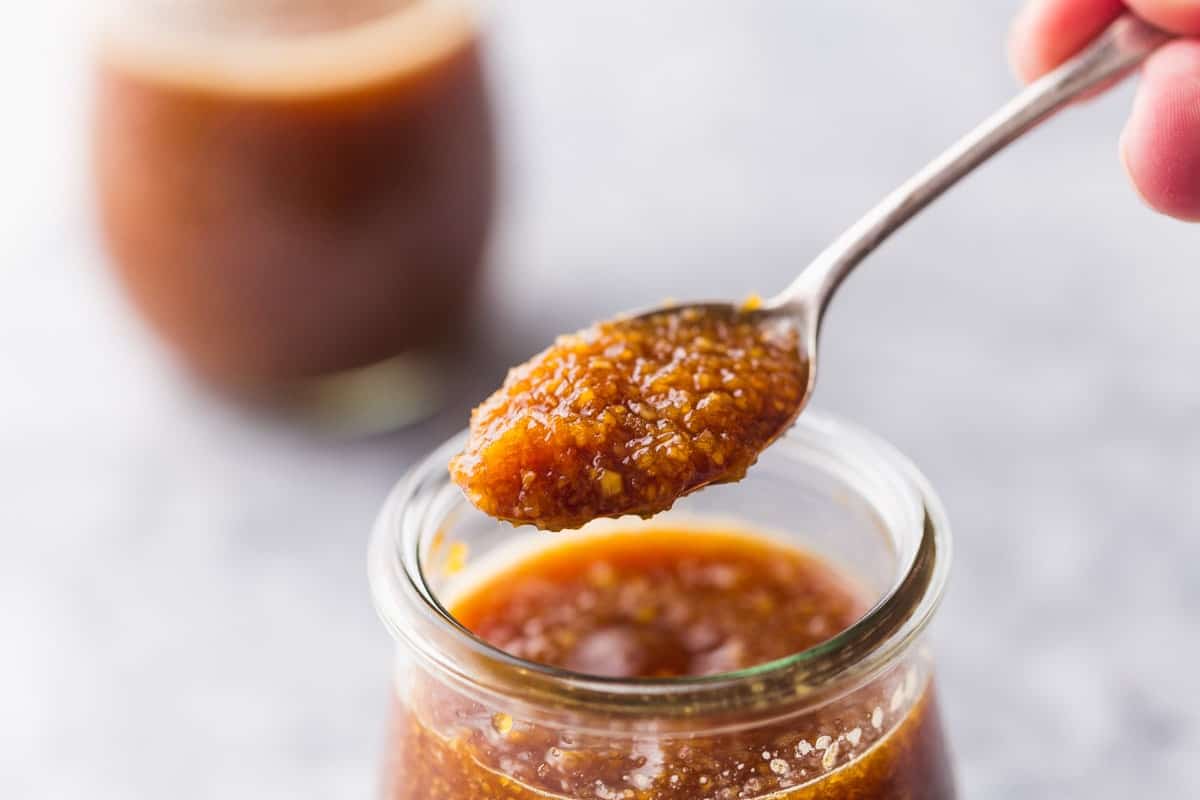 This sauce is used as a dipping sauce and can be used to dip veggies, shrimps, steak, or chicken. I also use it as a quick dressing for roasted vegetables, or as a marinade for steak.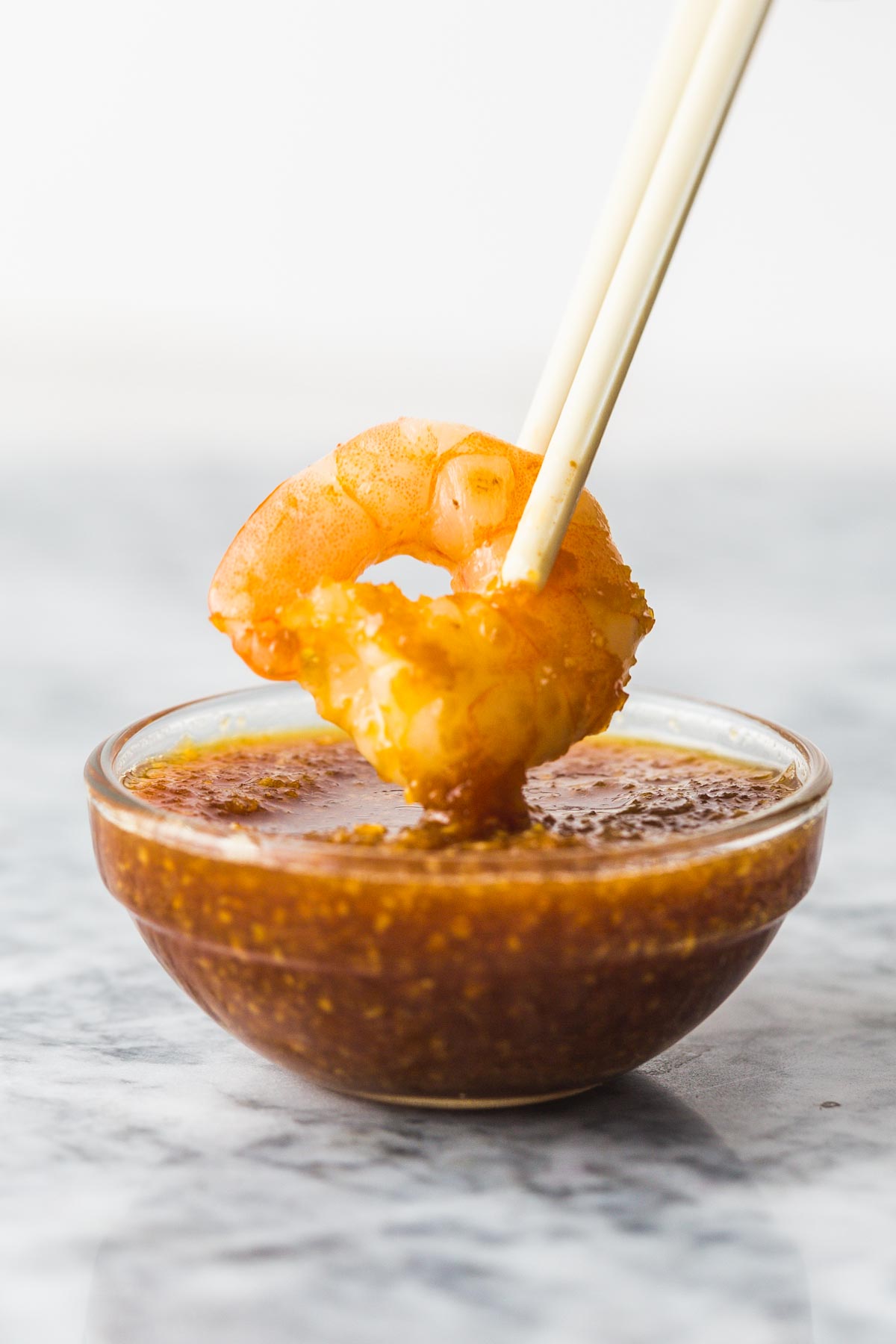 Storing tips
Fridge: Store in the fridge in a sealed container for up to 7 days.
Freezer: If I make a large batch, I use an ice cube tray to freeze small portions of the sauce then thaw them completely before using. Freeze and use within 4 months.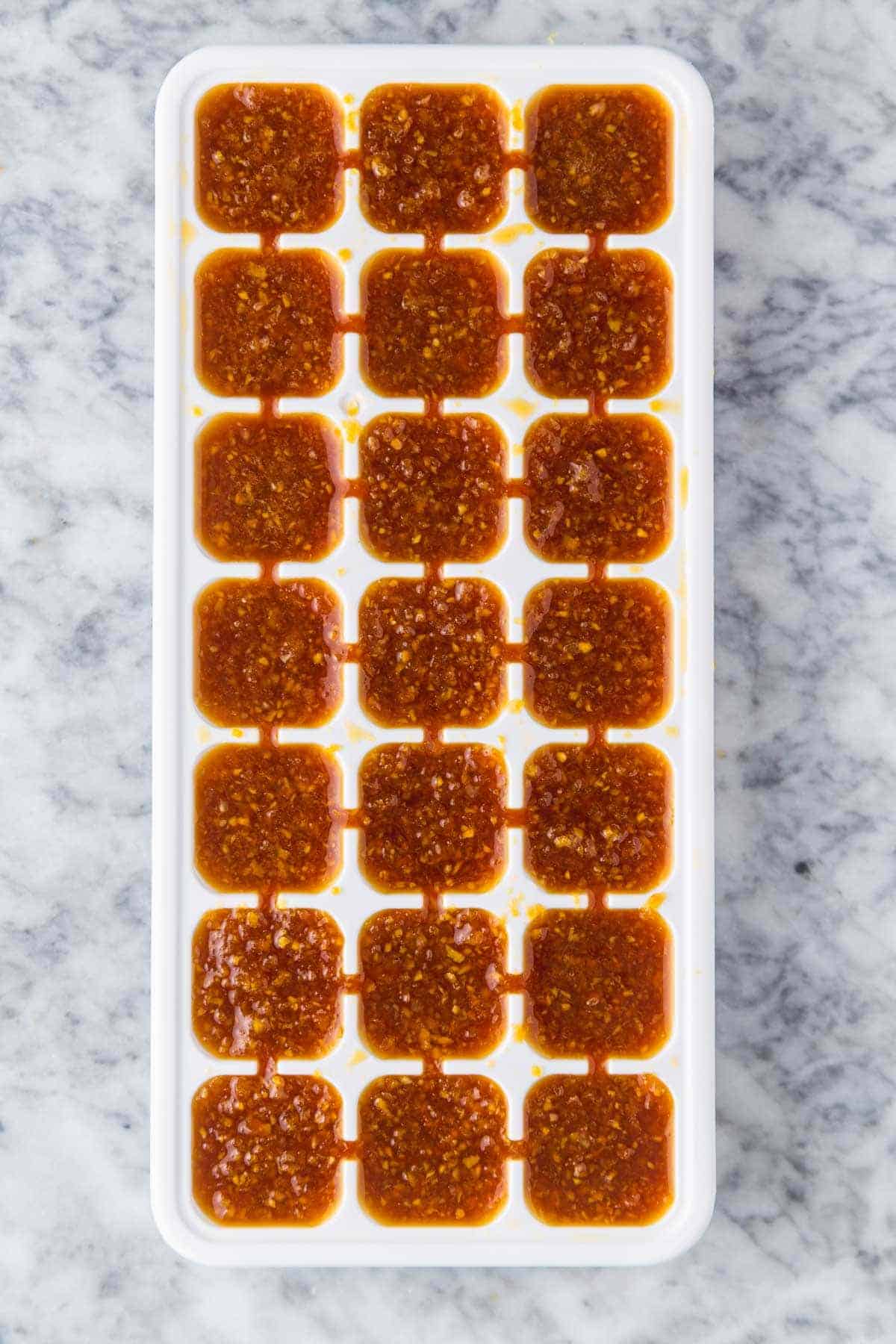 Can I use ground ginger?
You definitely can, but if you can get fresh ginger root then please do. This sauce is all about fresh flavors, we use fresh onion, garlic, lemon, and ginger. So if you use fresh ginger, 100% the flavor will be way better.
Read more: how to keep cheese sauce from getting grainy | Family Cuisine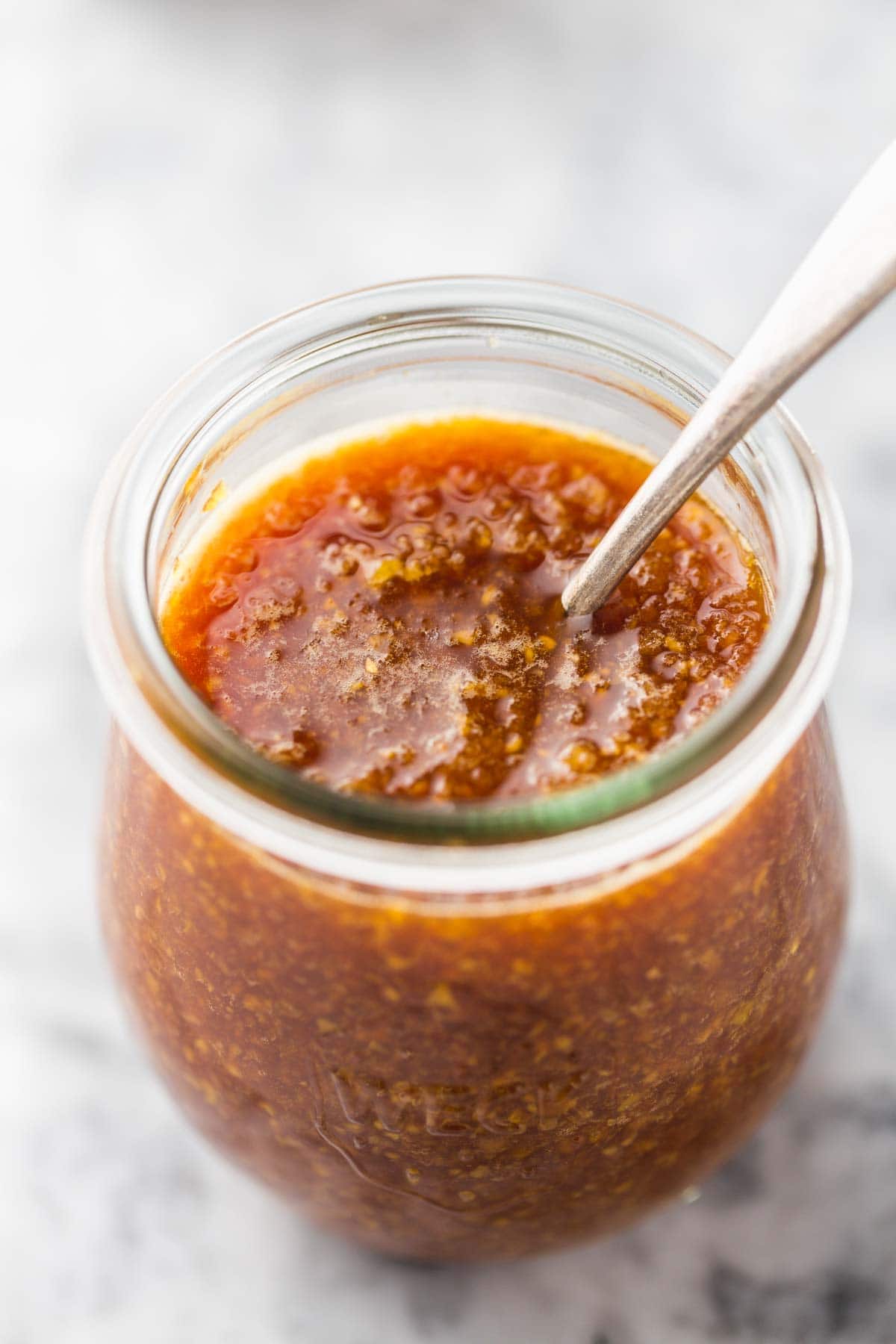 More Homemade Sauce Recipes
Homemade sweet and sour sauce (so easy and made with a few pantry ingredients!)
Bang bang sauce
Yum yum sauce (a hibachi restaurant classic!)
Sweet and sour sauce – so simple and good!
Toum creamy garlic sauce
Easy stir fry sauce