Burger Steak with tender beef patties smothered in a rich mushroom gravy. Super moist and flavorful, it's an easy weeknight dinner meal best served with steamed rice or mashed potatoes.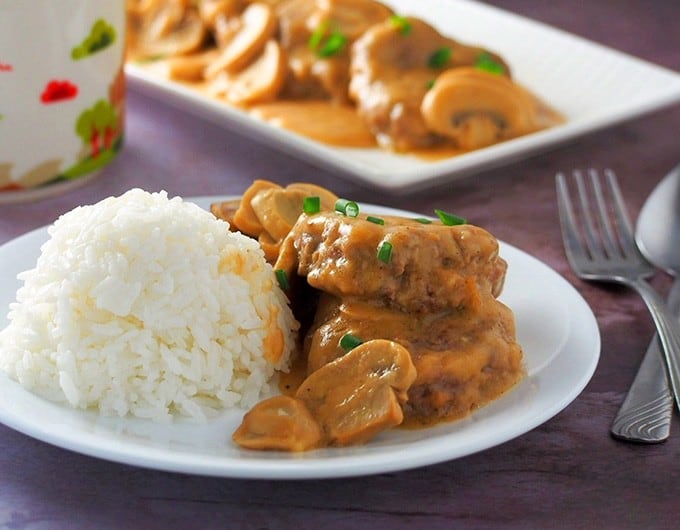 After a week of promising you my delicious take on burger steak, here it is finally! I hope I've built up enough excitement for it because it's amazing!
Reading: how to make a gravy sauce for burger steak
I was initially going to call this Jollibee's Burger Steak copycat but thought against it. This burger steak doesn't taste like the restaurant's; it's better!
I mean no offense to Jollibee, it's a Filipino icon for good reason. I've tried many a fried chicken in my life and their Chicken Joy with loads of gravy and steamed rice just can't be beaten. But when it comes to my burger steak, though, I want the hamburger patties plump, meaty and without a lot of extenders.
Read more: how to make homemade honey garlic sauce | Family Cuisine
Burger steak is a mouthwatering weeknight dinner the whole family will love and is budget-friendly, too! It's great with steamed rice, mashed potatoes or egg noodles.
Before we proceed, let me clarify two important steps of the recipe.
Two Ways to Cook:
You can pan-fry the beef patties until they're fully cooked and then serve them with the gravy. This way, everyone has the option of adding as much or as little gravy as they like or skip the gravy altogether (but why?).
You can pan-fry the beef patties just until they form an outside crust and then finish them off in the gravy. This is the method I prefer because the rendered fat from beef patties as they cook in the gravy adds depth of flavor.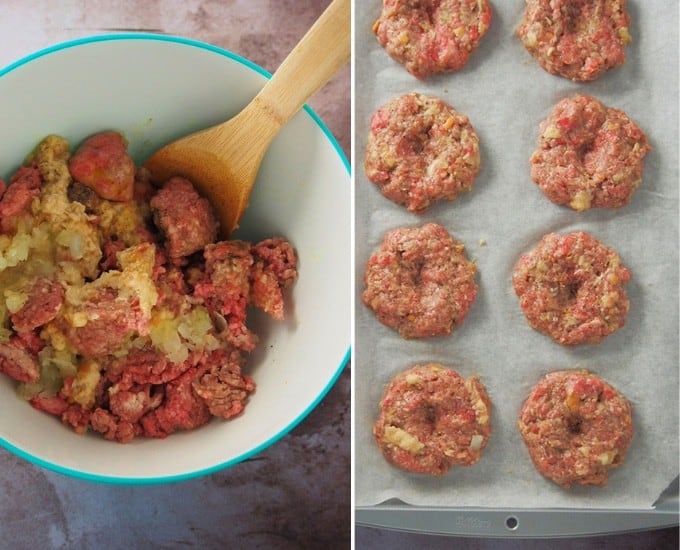 Two Ways to Make Gravy:
Gravies and sauces usually require a thickening agent called roux which is made of equal parts butter (or fat) and flour. The butter is heated in the pan until melted and the flour is whisked in to form a smooth paste. The mixture is cooked, stirring continuously until the desired color is reached. The broth is gently poured in while whisking vigorously until it thickens. This is the method I prefer as browning the roux not only rids of the raw flour taste but deepens the flavor of the gravy as well.
Another method of making the gravy is to combine melted butter and flour and whisk the mixture into the boiling stock until the gravy is thickened. This is the method I use if I am too lazy to make a proper roux or if the sauce/gravy is thinner than I like and want to easily adjust consistency.
One of my favorite kitchen hacks is blending together 1 cup of soft butter and 1 cup of flour and then spreading the mixture in an ice cube tray. I chill the mixture for about half an hour until firm and then cut into cubes before storing in a freezer bag. When I want to quickly make sauces, I just drop 1 cube to 1 cup milk or broth and heat it until thickened. A true timesaver!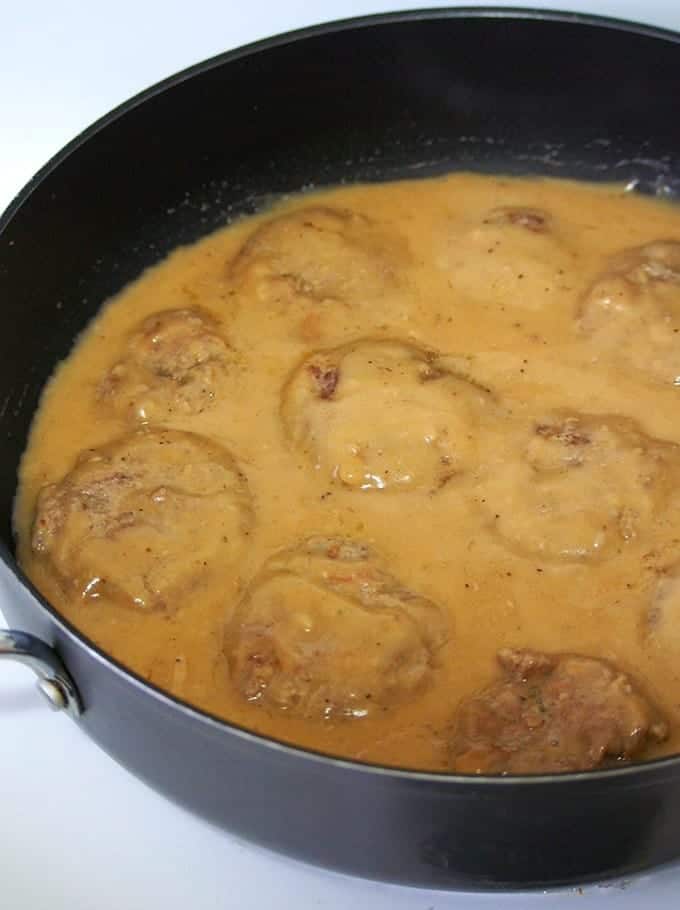 Read more: how to make big mac sauce recipe | Family Cuisine
While burger patties are one of the easiest and tastiest dishes you can make, they can just as easily turn into a dry, flavorless bundle of ground meat. By following the tips below, you'll have super juicy beef patties swimming in flavorful mushroom gravy everyone at the table will be fighting over!
How to Make Juicy Burger Patties:
Use ground beef with a good ratio of fat such as 80/20 ground chuck for flavor as well as tenderness.
Use fresh breadcrumbs instead of dried breadcrumbs for a better binding yet lighter texture. The secret to super moist meatloaves or meatballs is the panade which is made by soaking bread crumbs in milk or broth for a few minutes until softened.
Grate the onions instead of chopping. This makes the meat patties juicier, more flavorful and no chunks of onions to bite into!
Don't overwork the mixture as this will toughen the meat and make the burgers denser. Combine the ingredients lightly until well incorporated but do not overmix.
Shape the patties a little larger than you like as they will shrink when they cook.
Do NOT flatten down the patties when pan-frying as pressing them down will release juices that keep the burgers moist. To keep from bulging into a ball when frying, make a small indentation in the center of each patty.
How to Store
Leftovers can be kept in the refrigerator for up to 3 days or frozen for up to 3 months. Allow the beef patties and gravy to cool completely and then transfer to an airtight, freezer-safe container.
To serve, thaw overnight in the refrigerator and reheat in a skillet or bake in an oven-safe dish at 350 F until internal temperature is at 165 F.
Looking for more ground beef recipes? Korean Ground Beef is easy to make, budget-friendly and loaded with sweet and savory flavors the whole family will love!
Read more: how to make hot pepper sauce with jalapenos | Family Cuisine