Here are the hottest how to make a low sodium stir fry sauce topics edited and compiled by familycuisine.net
You asked, so here it is! Our never-fail homemade stir-fry sauce recipe. This recipe can be thrown together in minutes, so it's a regular fallback meal for us. Stir-fry sauce makes veggies and protein taste delicious!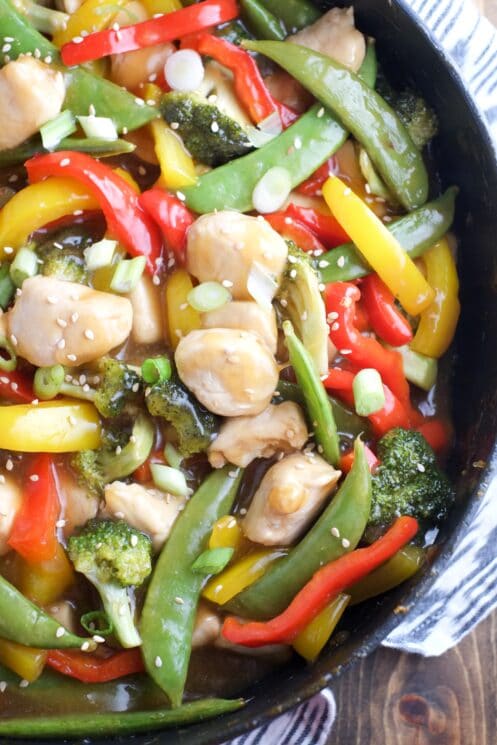 A little while back we did an Instagram story featuring Natalie cooking up a stir-fry. So many people asked for the recipe that we thought we would share our go-to stir-fry sauce recipe.
Good stir-fry sauce is such an essential for family feeding. You can throw in just about any kind of vegetable and protein that you have around and then serve it over rice or noodles. Stir-fry is quick and everyone loves it! (And must we say – it can be really healthy!!)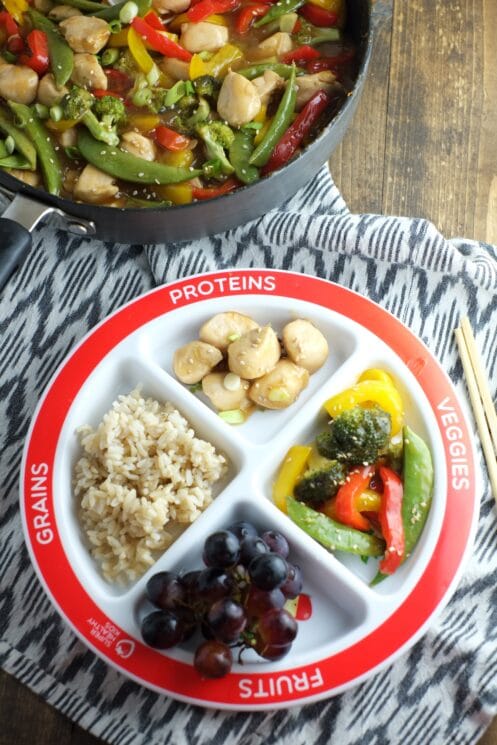 How to Make Stir-Fry Sauce
To make the sauce itself, all you have to do is stir together a few ingredients. It's that easy! The trick is to get all the food cooked first, so let's start there.
As a rule of thumb, I use about 5 cups of fresh veggies and 1 pound of protein with this amount of sauce. It leaves enough sauce to pour over rice, but not too much.
First, cook up your protein (cut into small pieces) in a few tablespoons of oil over medium-high heat. When it's nearly done cooking, add veggies and saute those for about 5 minutes. You'll want your veggies to be crisp-tender when you add the sauce.
Meanwhile, whisk together:
1/2 cup soy sauce (low sodium)
3/4 cup chicken broth (low sodium)
1/4 cup honey
1/8 cup distilled vinegar
1 teaspoon garlic powder
1 teaspoon ground ginger
2 tablespoons corn starch
(I used a Whiskware bottle to shake it all up because it makes for less mess and easier cleanup. This one is meant for scrambling eggs, but it was just perfect. The dressing shaker would have also been great, but it was being used for dressing at the time!)
Once it's whisked, pour it over your cooked protein and veggies over medium-high heat and bring to a simmer. Allow it to simmer for 5 minutes, or until thickened.
Serve over brown rice or rice noodles and sprinkle on some garnishes if you're feeling fancy. I like green onions for a crisp, fresh taste.
What veggies should I use for stir-fry?
Again, almost any veggies will work! Bell peppers, snap peas, broccoli, mushrooms, and matchstick carrots always work well.
If you're feeling more adventurous, you can also use bamboo shoots, cauliflower, baby corn, green beans, asparagus… the sky is the limit!
TIP: If you're in a particular rush, just throw in a bag of frozen stir-fry veggies! Something is better than nothing, right?
Homemade Stir-Fry Sauce Variations
With this basic recipe, the sky is the limit!
Sweet sauce: or a sweeter, teriyaki-like sauce, sub in some pineapple juice for the chicken broth. Add pineapple chunks too!
Ginger-garlic flavor: use a tablespoon of fresh ginger and some fresh garlic for a stronger flavor.
Sesame stir-fry: add a dash of sesame oil for a nutty flavor. It's strong, so be careful!
… what do you love in a stir-fry sauce?