Mango Panna Cotta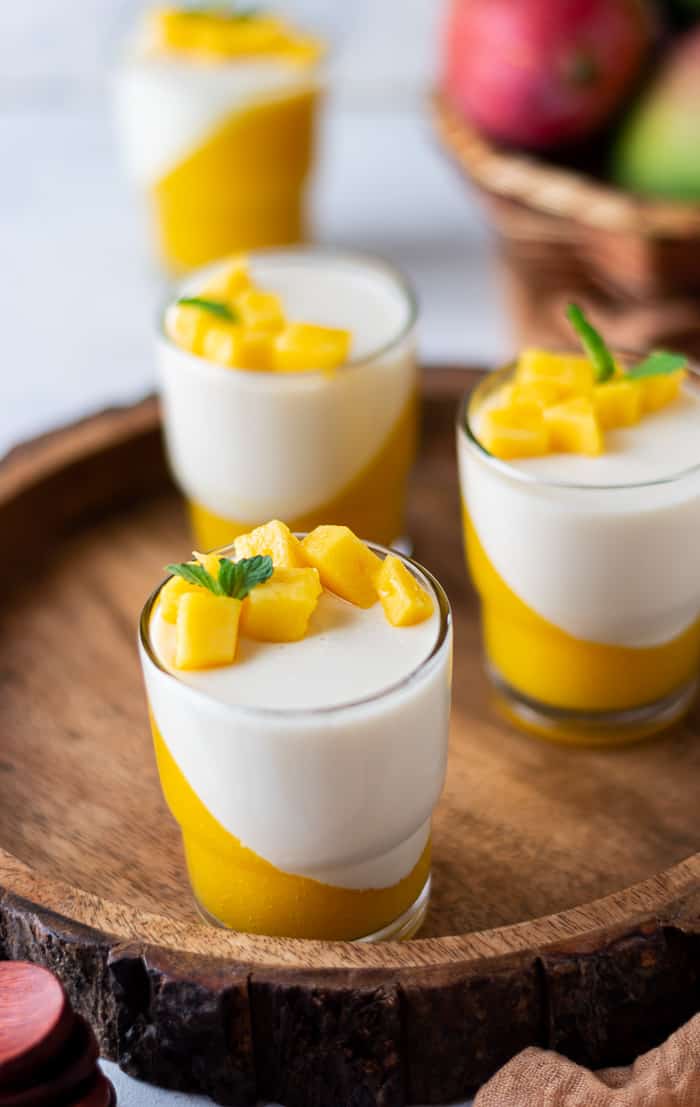 Hey there friends. How are you doing? It feels as if summer is coming in hot this year. We are barely in June and we've had a few 90 degrees days. We are clearly going to need countless no-bake desserts to cool us down during the summer months. Today, I bring you a beautiful combination of creamy and sweet flavors in my Mango Panna Cotta dessert.
Reading: how to make a mango panna cotta dessert with gelatin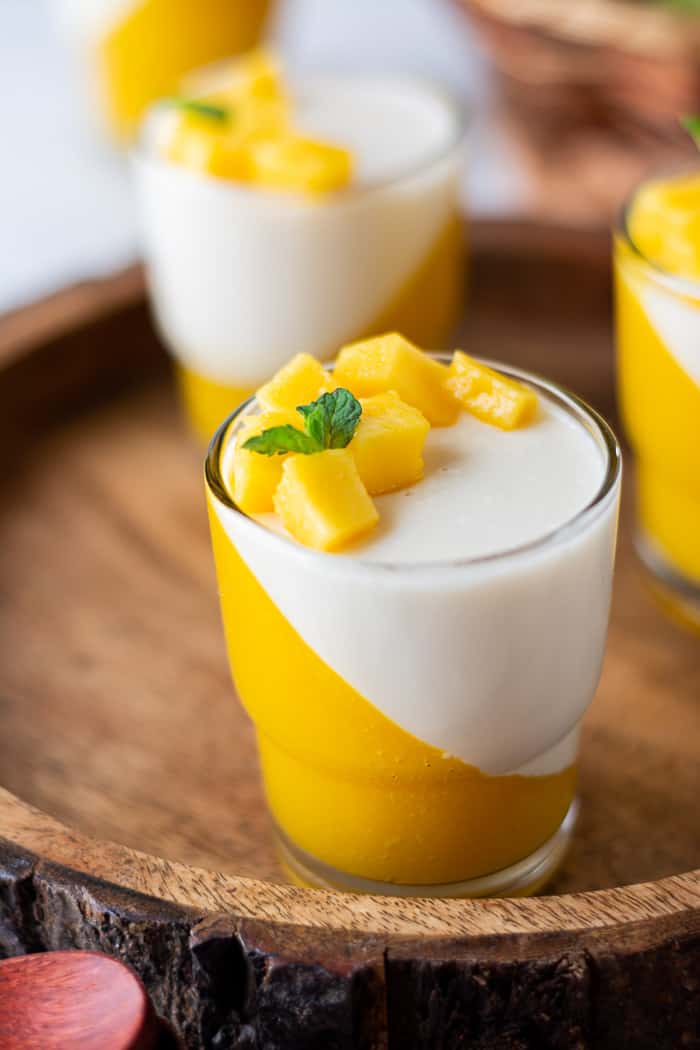 I have a few panna cotta recipes already, but if you are new to my blog and not sure what panna cotta is let me explain what you have been missing. Panna Cotta is a sweet cream dessert that is thickened with some sort of gelatin to hold its shape when serving. A lot of the time people infuse it with coffee flavor or vanilla but you know we are always taking things the tropical way here. So mango it is 🙂
I grew up with mango trees in my backyard growing up in Sierra Leone. They are one of my favorite tropical fruits and love adding them to my baked goods. I actually have another mango coconut panna cotta recipe but since I know not everyone loves coconut like me, I made this one for you.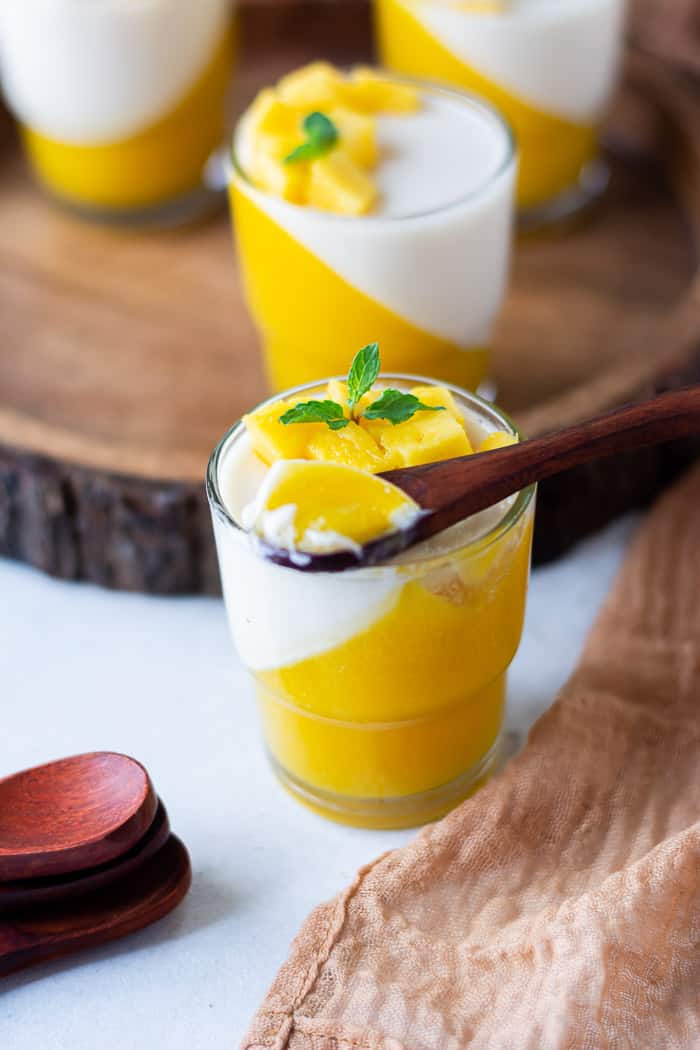 Read more: eguptian dessert that indians also make
This mango panna cotta is a layer of sweet cream infused with mango puree. You can make the puree by blending fresh mangoes together. This way, you get a rich mango flavor and it carries through it all. If you'd like, you can skip the different layers and just infuse all the cream with mango puree. I like the presentation of the two layers but it is optional.
To quickly walk you through the process in some pictures.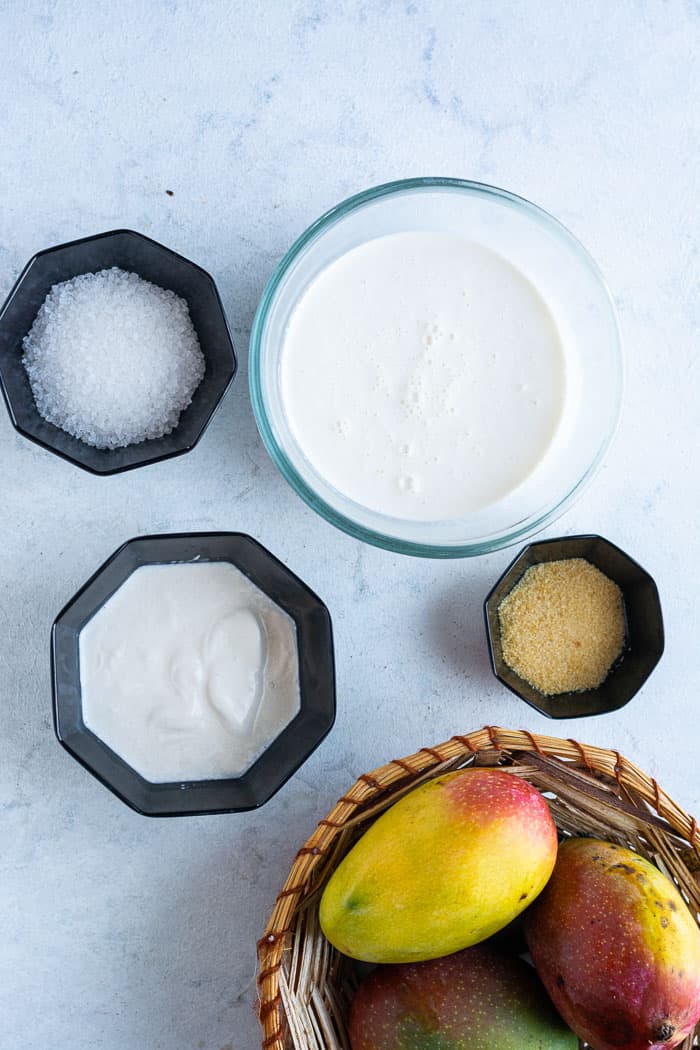 Gather up your ingredients. They are simple and straightforward. We start by combining the mango puree with gelatin.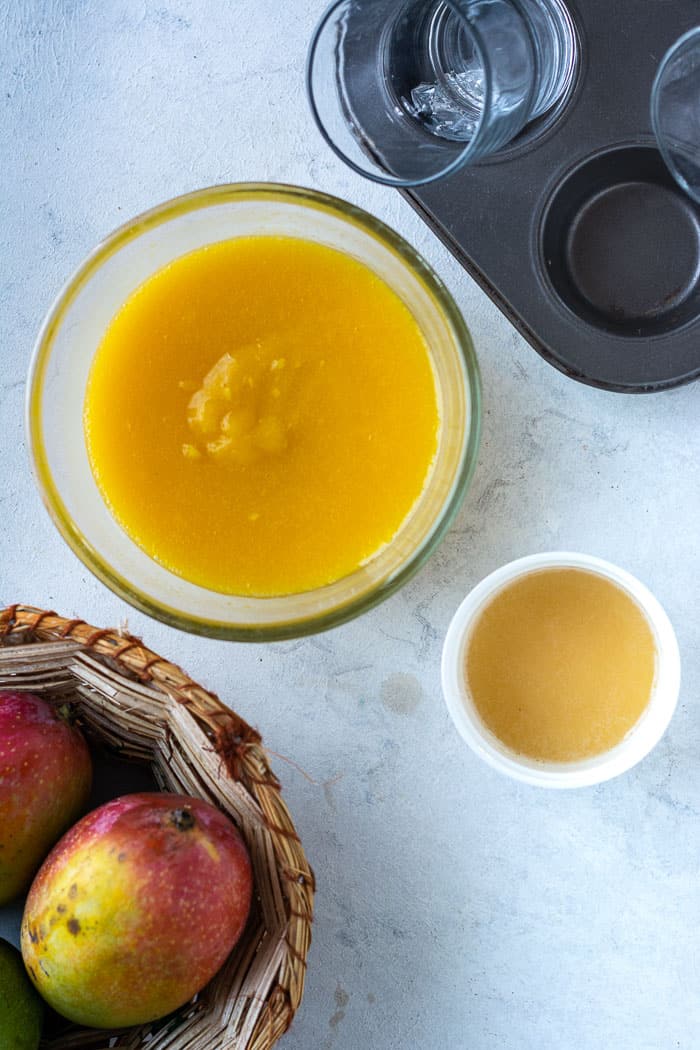 Then we pour that layer into our serving ware. I angled the glasses in a muffin tin for that dramatic line and separation.
Read more: how to make a window cathedral dessert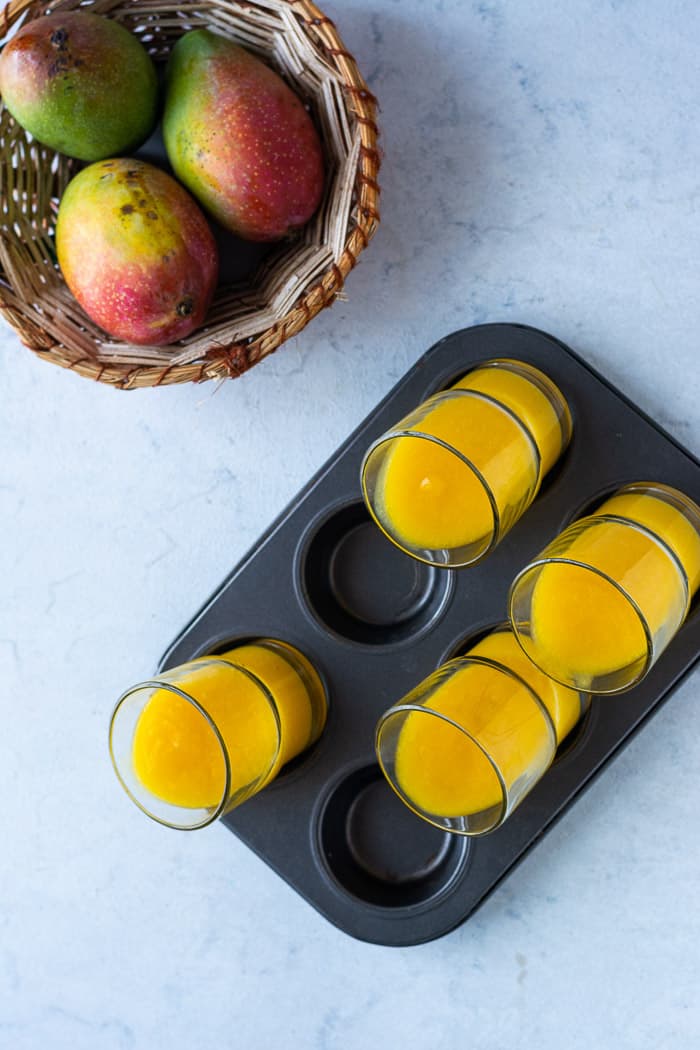 Chill this layer until set, about 4 hours refrigerated.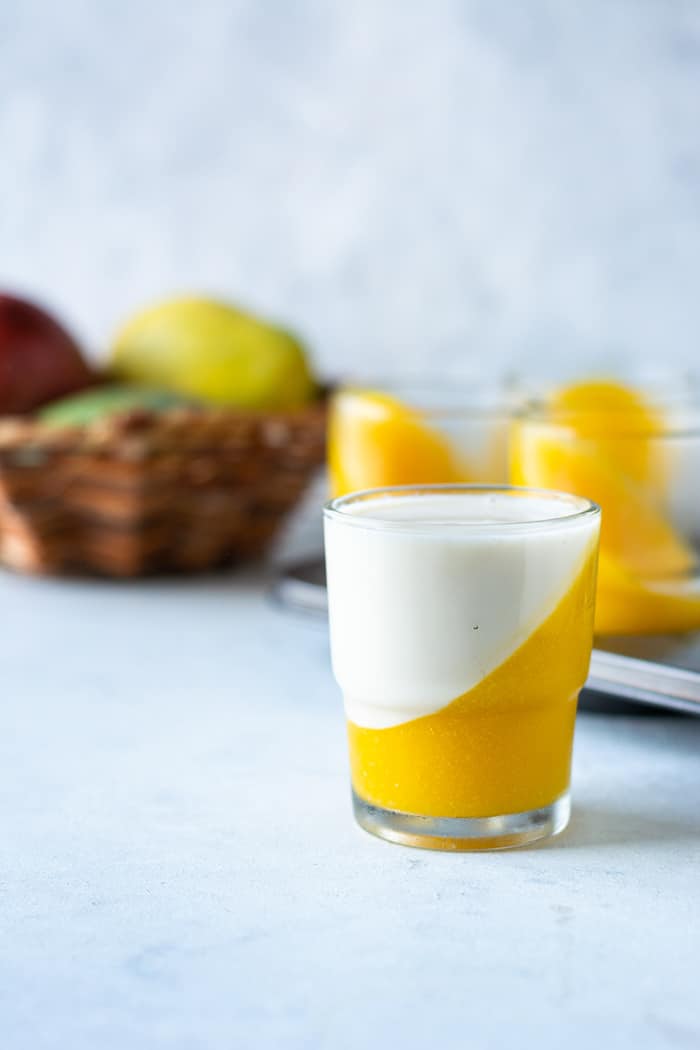 Then repeat the process with the cream layer. It's as simple as that.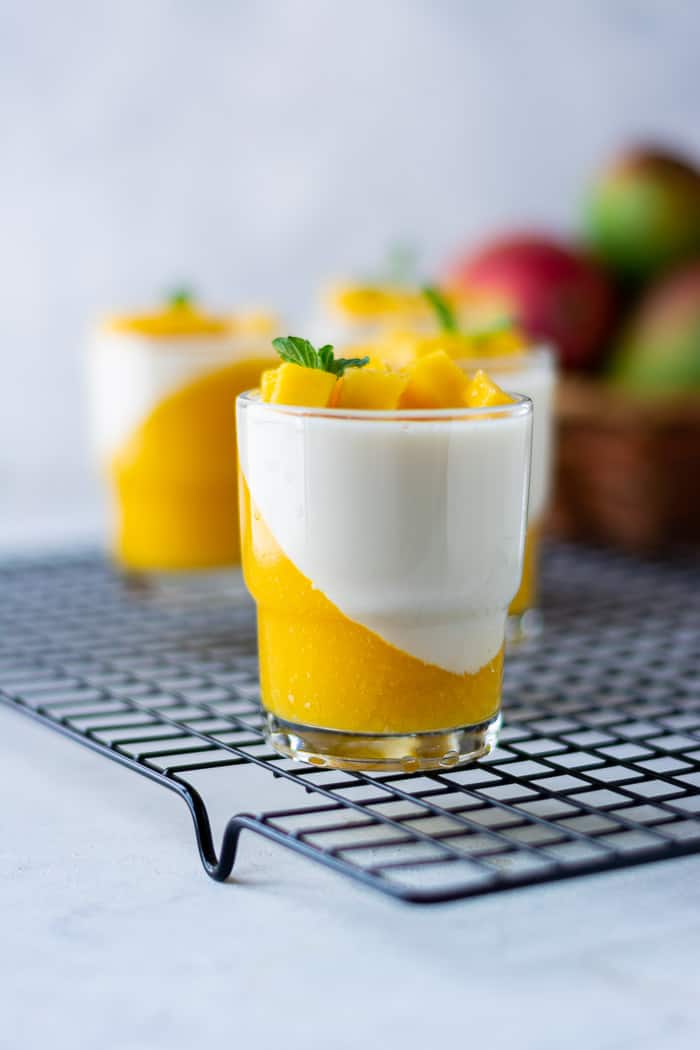 The panna cotta is creamy, rich, and indulgent. A silky smooth treat that is perfect for any hot summer day. I serve mine with some fresh mangoes.
Are you a mango fan? If so, let me know when you recreate this dessert what you think. I love hearing your stories about sharing my recipes with your friends and family.
Read more: Oreo Smores In The Oven