This basic pasta cream sauce is worth learning how to make. Only 3 ingredients and the taste will rival any Italian restaurant. Once you master the basics, you can customise this recipe in so many different ways. I can show you how!
To take this pasta sauce further, try our Creamy Pasta with Pancetta and Peas for a flavour variation.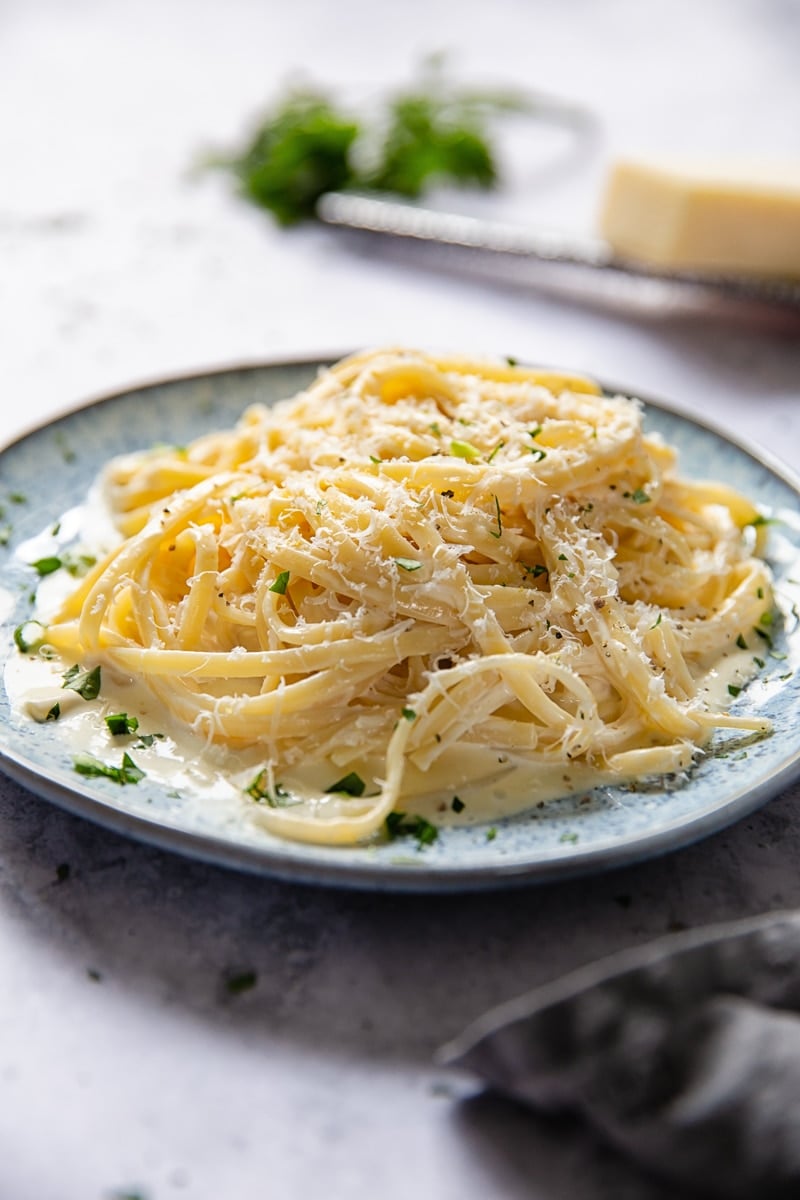 Reading: how to make a pasta cream sauce
The recipe for pasta cream sauce I am about to share shouldn't really be called a recipe. It's so easy and only has 3 ingredients. It is however what authentic Italian cream sauce is all about.
Simplicity
Quality ingredients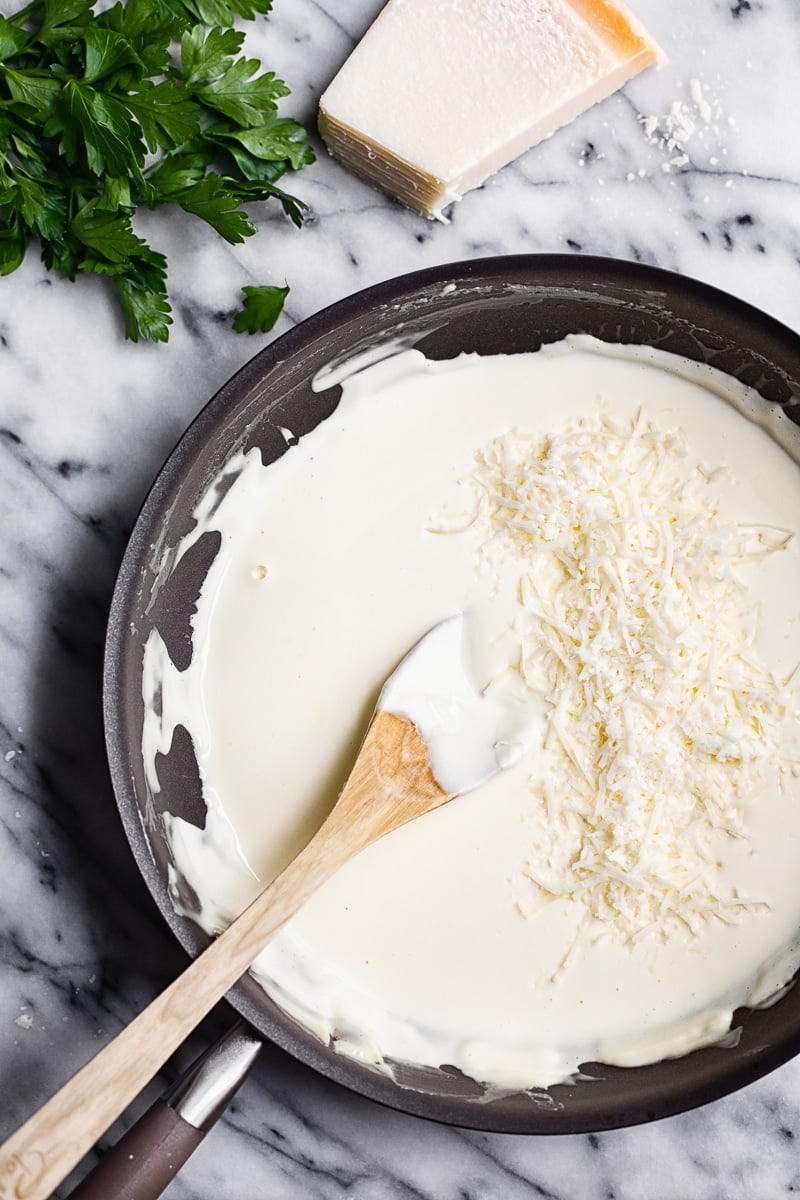 What is pasta cream sauce?
Pasta cream sauce could be known under many names. Alfredo sauce, parmesan sauce, etc. Those names however, are not something that Italians actually use.
There are many stories on the internet linking an Alfredo sauce recipe to a restaurant in Rome but I am not sure how much of it is true and what is fiction. From what I can gather the famous Alfredo sauce is an American invention and as it is the case with most American recipes it has many unnecessary ingredients.
Garlic, chicken stock, flour, milk. None of them are really needed to make a full flavour cream sauce for any types of pasta.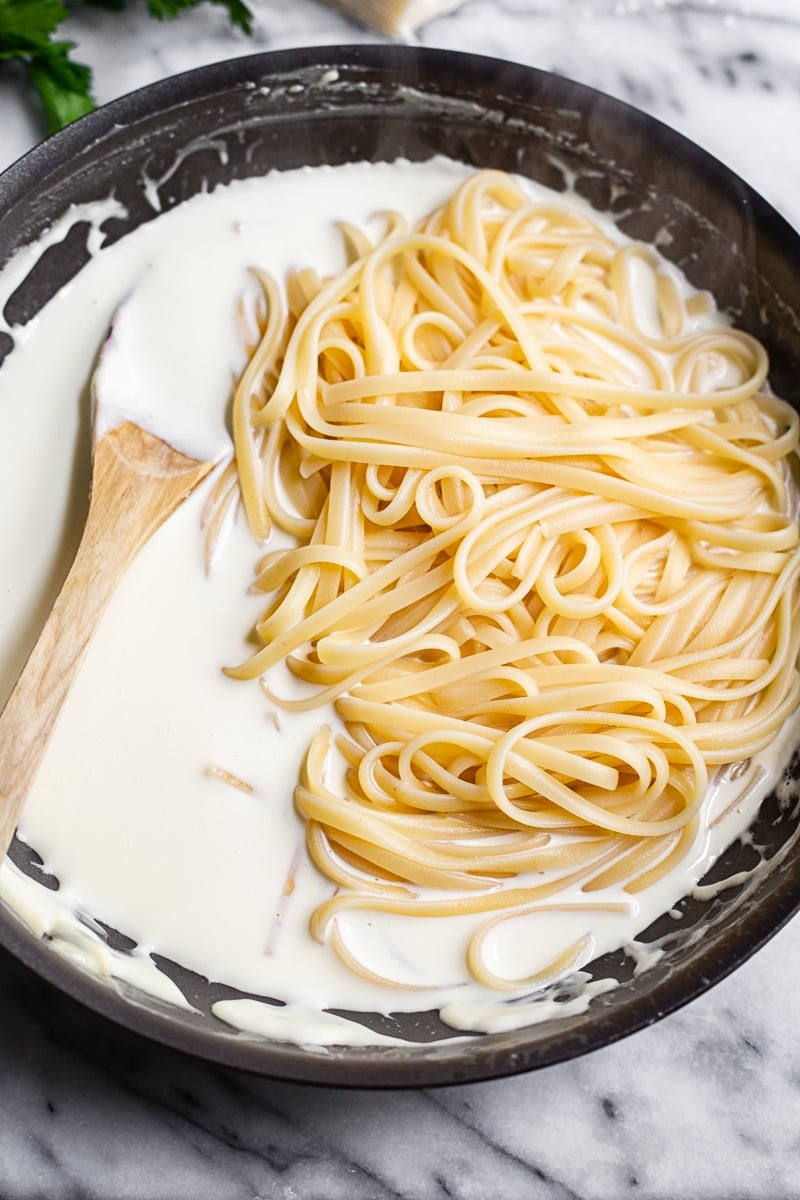 Authentic Italian Creamy Sauce
Read more: how to make raspberry sauce for cheesecake | Family Cuisine
I don't want to build any more suspense than what is already there. Truth is all you need is cream, freshly grated parmesan cheese and salt.
You are probably wondering how could be that good when it's so simple. I will say it again.
Quality ingredients.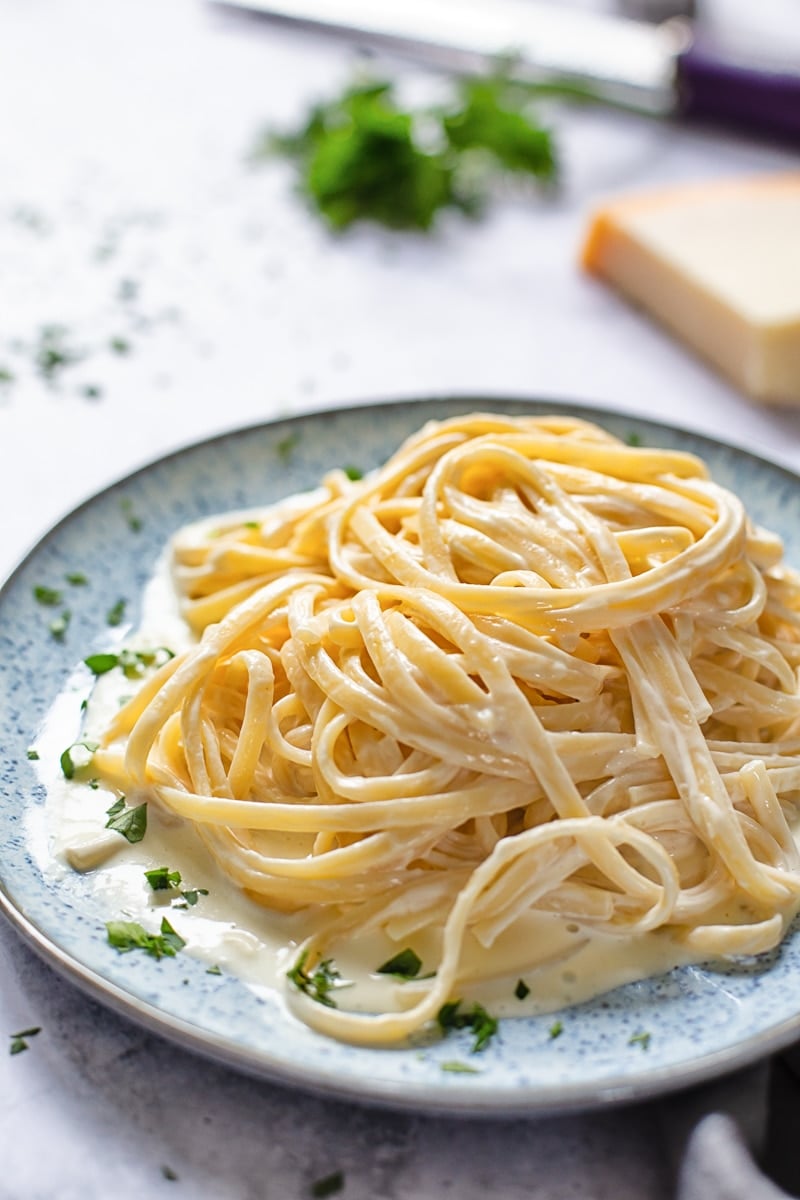 Restaurant Quality Pasta at Home
It's really important to rely on your own instincts when making simple dishes because apart from quality ingredients they also rely on proper cooking techniques.
Lucky for you, cooking a delicious pasta dish is not too difficult if you follow a few simple steps.
Always buy 100% durum semolina pasta made in Italy. It's worth your money I promise you.
Always salt the water you boil your pasta in. No oil, just salt.
Always cook your pasta al dente. (Buying 100% durum semolina pasta makes it easier to achieve since it's got a bit of a chew.)
Always reserve some water the pasta was cooked in to add to the sauce later. The main reason for is because hot pasta absorbs liquid very quickly and greedily.
And even though you made enough sauce to serve with your pasta, the minute you combine the two a portion of the sauce gets absorbed, and all of a sudden you've got dry pasta but what we want is saucy!
Here is when your reserved starchy water comes to the rescue and turns your pasta into something silky smooth and lovely.
Always dress your hot pasta with a sauce before serving!
This point is actually very important as I often see sauce on the side in people's homes and blogger's photos. There is really no good reason for it. All it does is exposes your undressed pasta and makes it dry and flavourless.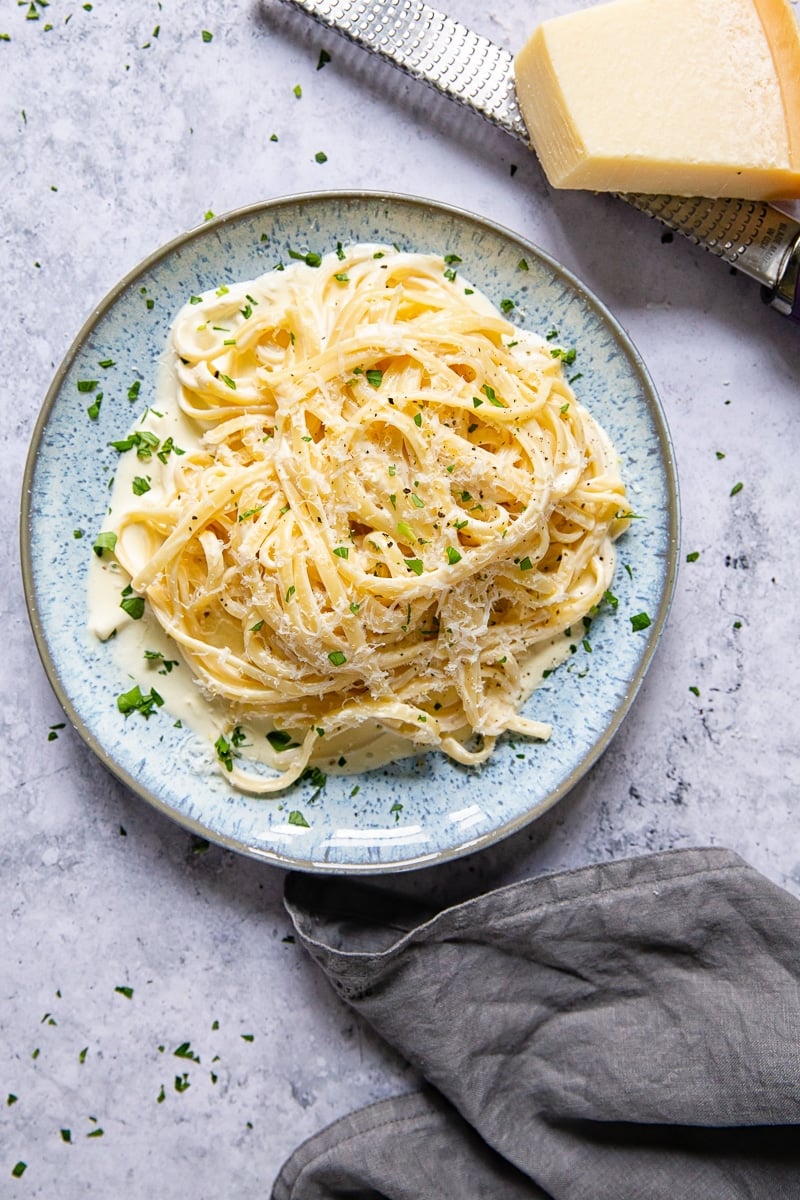 Can I use pre-grated Parmesan cheese?
You can but I wouldn't recommend it.
Once the cheese is grated and packaged, it immediately dries out and starts losing flavour, so you would actually need more of pre-grated cheese to get enough flavour in your sauce.
Read more: how to cook meatballs in sauce in the oven | Family Cuisine
Buying a small, vacuum sealed piece of Parmesan and grating it yourself before adding to pasta sauces will always result in a more flavourful and creamier dish.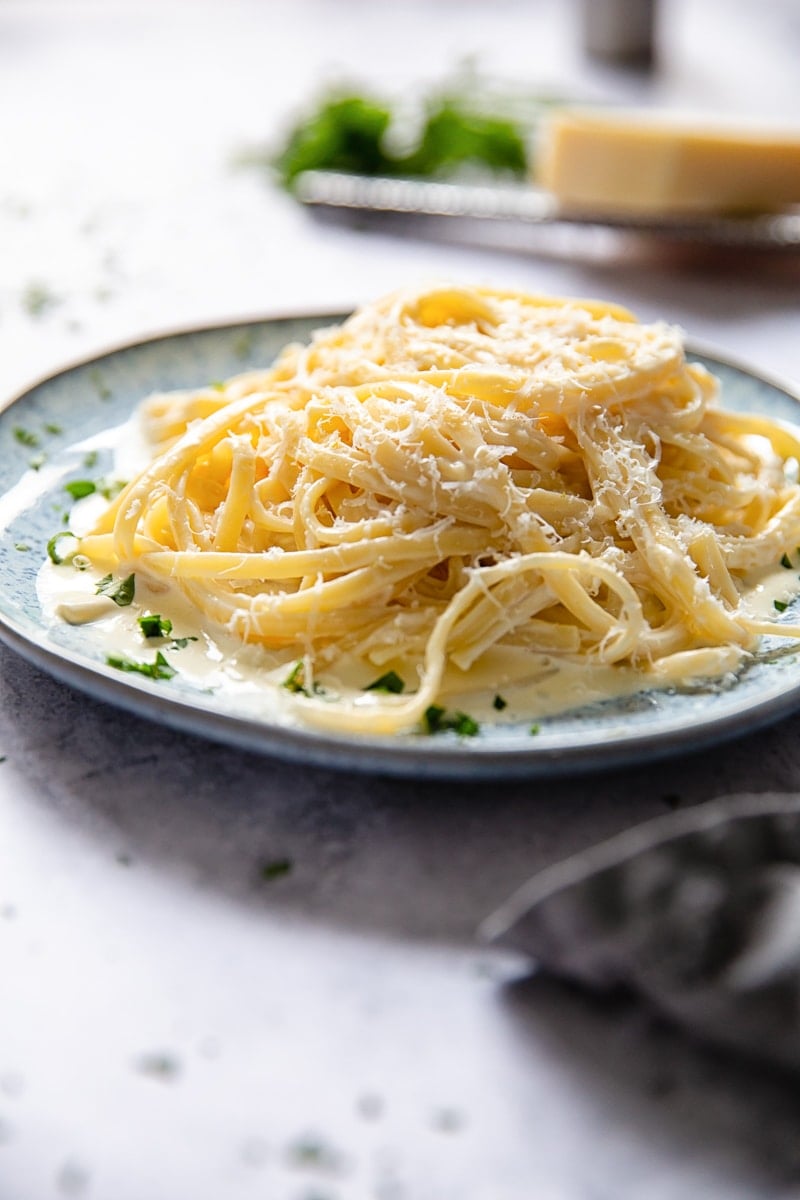 As I'd mentioned, this recipe for pasta cream sauce is basic to which you can add all kinds of things to make it more interesting like this Creamy Tagliatelle with Bacon, Portobello Mushrooms and Truffle Oil.
If you are a fan of tomato sauces as well, check out my Homemade Basil and Tomato Spaghetti Sauce.
What is your favourite? Red Sauce or White Sauce? Let me know in comments.
I love seeing your creations from my website! If you do make one, do tag @vikalinka in your Instagram snaps!
More Creamy Pasta Recipes to Try:
Chicken and Bacon Pasta
Orzo Pasta with Roasted Butternut Squash
Creamy Salmon Pasta with Mixed Greens
Read more: how to make a spicy cajun cream sauce | Family Cuisine