Learn how to make fabulous quick dill pickles by the quart or pint when you just have a few pickling cucumbers from the garden. These easy, step-by-step instructions will help you stock up on crunchy dill pickles in no time. I have the best dill pickle recipe to share with you today. Read about how to make these quick pickles from scratch right now!
Benefits of Dill Pickles
Oh, dill pickles, how I adore them! I just can't get enough of their delicious crunchiness. Although I haven't located a scientific study to prove it, I'm sure there must be some health benefits to eating them. Low-calorie and low-carb, gluten-free homemade dill pickles can add pizzazz to many meals or snacks. These super easy, quick dill pickles are a snap to make and a pleasure to eat.
Reading: how to make a quart of pickles fast
***Disclaimer: This post contains affiliate links, which means as an Amazon Associate I earn from qualifying purchases at no additional cost to you. Already know what you'd like to get from Amazon? Here's a handy way to get to the website, linked to a set of essential canning tools. Just click on the link, then browse around and do your shopping.***
Take Me To Amazon!
Proud Pickle Fans Unite
Not everyone in my family shares my passion for homemade quick dill pickles. One exception is my dad. I always know what to give him for his birthday, Father's Day, and other holidays. He is almost as big of a die-hard fan as I am. Sadly, that is not the case with my other close relatives. The rule around our house is, I have to hold off making more dill pickles until the supply in the pantry or refrigerator is nearly depleted. So, I only plant a few plants when I need to restock. For that reason, this delightfully simple recipe is ideal. Even though the title of the post includes the word "quart", sometimes I only have enough ripe pickling cucumbers to make a pint. That's okay! I just halve the quantity of garlic, dill, and mustard seeds listed in the recipe for each quart.
Size Makes a Difference
One reason I often have just enough little pickling cucumbers to make a pint is that I like to pick the cucumbers when they are quite small. Two inches long is about the ideal size for my pickles. To achieve the optimum level of crunchiness, small cucumbers have worked well for me. You may like yours to be larger. If you have any pickles which have grown too large, you could cut them into spears or slices. No matter what the size, be sure to rub off the blossom end completely to ensure better long-term storage. Fellow fans of dill pickles, this recipe is for you!
Ingredients (Makes Enough for Six Quarts of Pickles, if Needed)
6 cups cider vinegar
6 cups water
1/2 cup canning salt
1/2 cup granulated sugar
For each quart:
2 garlic cloves, cut in half (1 clove cut in half if you are just making a pint)
Read more: Simple No Can Three Day Dill Sun Pickles Recipe | Family Cuisine
2 pieces of dill (1 piece if you are just making a pint)
1 teaspoon mustard seed (1/2 teaspoon if you are just making a pint)
Pickling cucumbers
Directions for Super Easy, Quick Dill Pickles
Gently heat a glass quart-sized canning jar or two glass pint-sized canning jars and lids in a pan of water.
While the jar or jars and lids are heating, combine the vinegar, water, salt and sugar in a large non-aluminum stockpot to make the pickling brine. Bring the mixture to a boil.
Place the garlic, dill, mustard seed and pickling cucumbers in each jar.
I like to lay the jars on their side when I am placing the first cucumbers inside, so they will stand up straight.
Fill each jar with the pickling brine, leaving 1/2 inch of headspace. Using a funnel from a canning kit makes the job a lot less messy.
Read more: How to Make Pickles With or Without a Canner
If you would like to store your pickles on a shelf, process the jars for 15 minutes in a boiling water canner.
Usually, since I only fill one or two jars at a time, I don't bother using the boiling water canner. I let the jars stand at room temperature for 12-14 hours, then refrigerate. This method produces a pickle of unsurpassed crunchiness.
Leftover Brine May be Stored for Next Time
Store unused brine in the refrigerator for the next time you need it. When you need to make more pickles, it's ready to be reheated. I usually pour the leftover brine into quart canning jars. It looks like apple juice, so be sure to tell everyone else in your household to avoid drinking the contents. What a shock that would be!
Happy Crunching!
Do you have pickling cucumbers waiting to be pickled? Might this easy quick dill pickle recipe be the recipe of your dreams? If you like crunchy dill pickles, I hope you have the chance to give this recipe a try.
Do you have any favorite pickle recipes? Although quick dill pickles are my favorite, I'm a big fan of other kinds of pickles as well. I'd love to know about any delicious pickle recipes you like to use.
If you're a fan of easy recipes, you might also like some of the other recipes I've shared, such as the recipe for Easy Seafood Dip Supreme. Have you noticed? Many of the recipes I share have the word "easy" in the title.
If you like what you've read today, please consider subscribing and becoming part of the Fluxing Well tribe. You will receive fresh ideas every week, plus access to a library of free printable resources, including a free cookbook filled with the best easy recipes from the Fluxing Well website.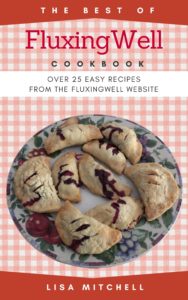 Thanks for visiting the Fluxing Well site. Happy pickling!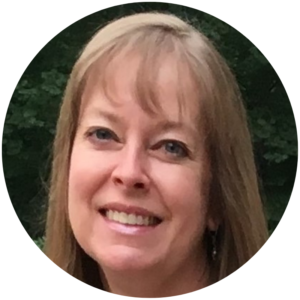 Related Posts:
Delicious and Easy Blueberry Syrup
Easy Homemade Applesauce
Super Easy Raspberry Blueberry Jam
Easy Rhubarb Jam
Like this? Please give it a share!
Read more: how to make a single jar of pickles | Family Cuisine