Introduction
There is hardly any kid, or maybe an adult who does not like cheese sauce. The cheese sauce goes amazing with the pasta, macaroni, and nachos. It can also act as a dip to many other recipes. The white cheese sauce can be made without flour. The best factor of making it without flour is it is gluten-free. Moreover, this is a quick and easy recipe of how to make cheese sauce without flour at home when you have all the ingredients.
What kind of cheese is favorable or ideal for Nachos?
Well, you can opt to have any cheese with the creamy texture that will work; however, some cheese is just more than better. In my taste preferences, the cheeses I like are:
Reading: how to make a simple cheese sauce without flour
American
Monterey Jack
Fontina
Gouda
Although Cheddar cheese is used very widely for its delicious taste on nachos, there is one cheddar cheese problem. It does not melt properly. The sharp cheddar cheese is very much difficult to melt. Although if you add a thickener to it, the job will be easier to do so.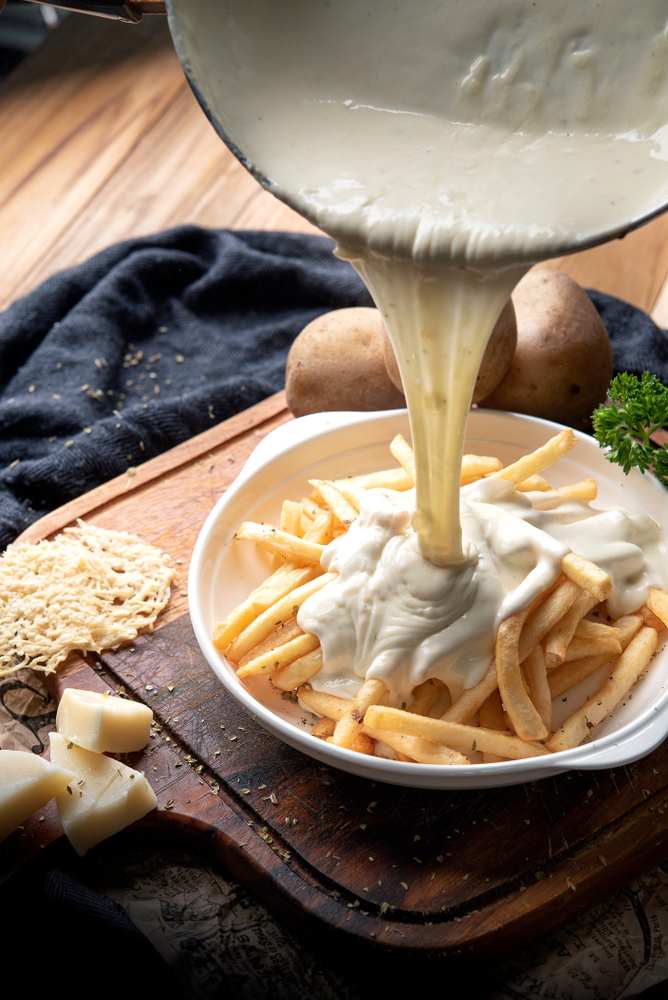 How to Thicken A Cheese Sauce Without Flour
If you want to make a cheese sauce thick and that too without using a thickener, you will need milk or cream and a 'roux' to make any cheese sauce. It is very difficult to thicken the sauce without the flour, so the cheese you are using must be thick and should act as a thickener.
The cheese sauce can serve to be a delicious dip to many things, including the following:
Tortilla chips
Soft pretzels
French fries
Chicken nuggets
Bread
Pita bread
Read more: how to make dill cream sauce | Family Cuisine
Not only dip, but the sauce is also appropriate for topping as well. You can top the following food items with this creamy and cheesy sauce.
Broccoli
Cauliflower
Chips to make nachos
Macaroni
Pasta
Fries
Enchiladas
Cheesesteaks
How to Prevent The Cheese Sauce From Getting Curdled Or Gritty?
Well, sticking to a scientific fact, the cheese starts to disintegrate at about a temperature of one hundred and sixty degrees Fahrenheit. Please be very careful while you are making the sauce, a little carelessness will make you burn your hands and fingers, or they fall on any part. The melting is a very low and slow process. Check out the following things to prevent your cheese sauce from curdling.
Do not turn the flame or heat too high. And do not boil it at all. Always cook at the lowest flame possible because you will not get the appropriate results when it gets hot.
Do not use anything other than whole milk.
Do not use any other cheeses I have mentioned above.
Do not add a big portion of cheese to the milk without chopping or grating it. This will take a long time to cook, and also it will create uneven hot spots, which will turn it into gritty cheese.
The Course is an Appetizer, and it is an American Cuisine.
The Cooking Time will be 20 minutes, with no preparation time, and hence the Total Time will be 20 minutes. This will serve six people. The Calories present in this is 151kcal.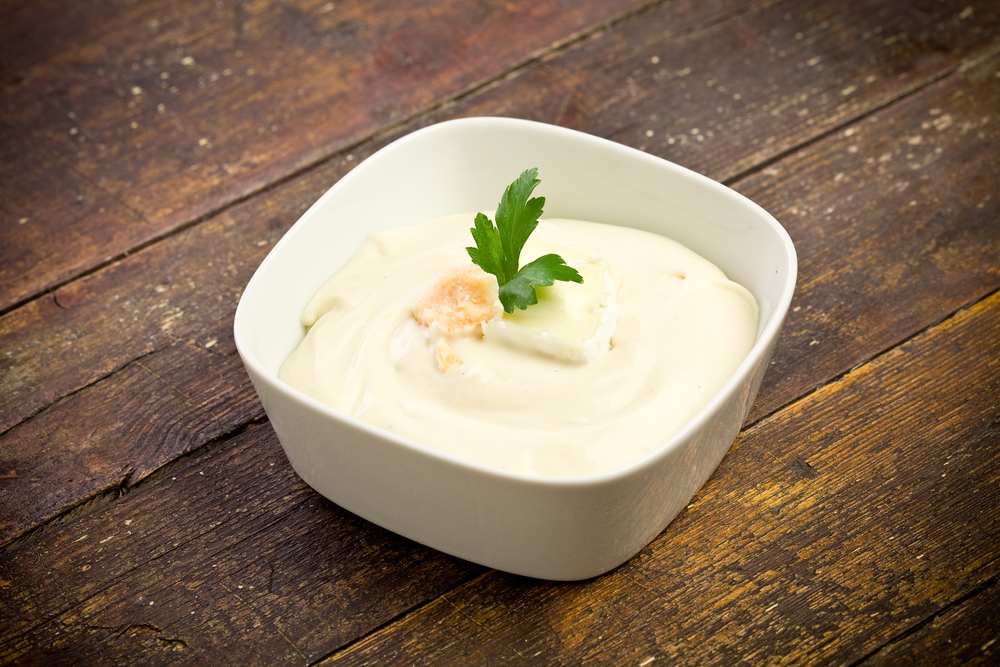 Ingredients for Cheese Sauce without flour
Three-fourth cup Whole Milk (NO SKIM OR 2%)
One-fourth bowl of American cheese
One-fourth bowl of Monterey Jack Cheese
One-fourth teaspoon of Salt (Salt can be added according to the taste preferences)
One-eighth teaspoon of Nutmeg (this is an optional ingredient)
Equipment's needed to make cheese Sauce without flour
Grater
Knife
Saucepan
Step by Step Guide to make cheese Sauce without flour
Step 1- Firstly, take a Monterey cheese, grate it properly, and then set it aside. In America, the cheese usually comes in slices, so it becomes impossible to grate. So you have two options. You can either chop it using a food processor, or you can simply cut it into small pieces using a sharp knife.
Step 2- Now, take milk in a saucepan and then heat it over medium heat till you find it simmering slightly. Make sure that you do not boil it at any cost.
Read more: how to make green chili sauce for enchiladas | Family Cuisine
Step 3- After the milk starts to simmer, add all the cheeses you had grated.
Step 4- Now reduce the heat to the lowest flame in the gas.
Step 5- Then keep on stirring it. You will find they the cheese will slowly start to melt.
Step 6- Even after that, do not stop but keep on stirring with the help of a flat spatula or spoon to check if the bottom of it burns.
Step 7- After about 20 minutes, you will find that the cheese sauce will be fully melted.
Step 8- Finally, turn off the flame or heat and then let the sauce cool a bit. Because in this way, it will allow it to thicken up a bit while you serve it.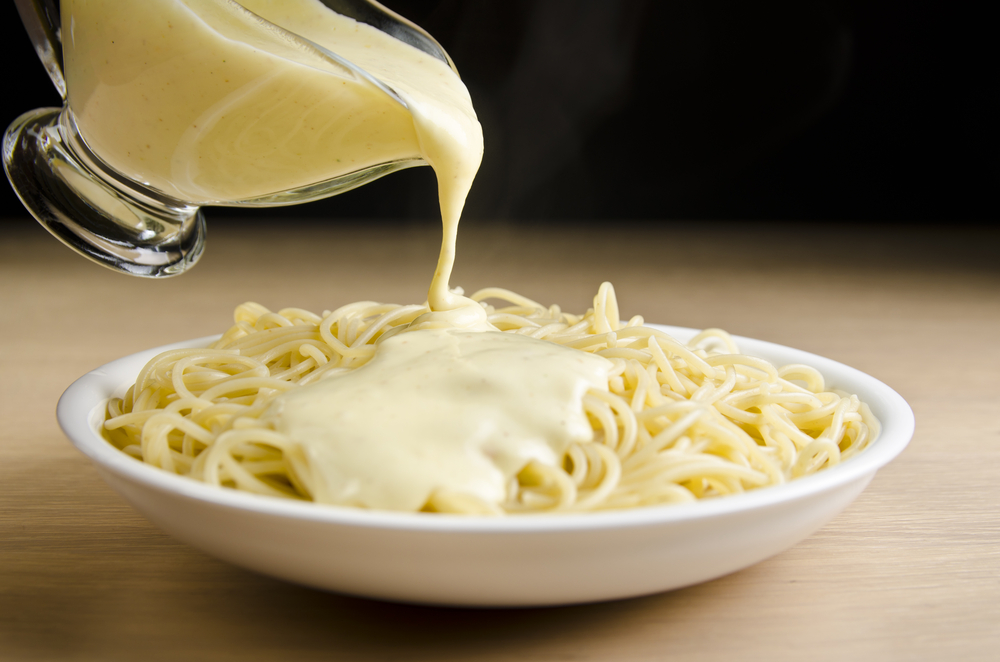 Read more: how to make creamy avocado sauce | Family Cuisine
Tips and Tricks on how to make cheese Sauce without flour
In case you do not want to make your cheese sauce gritty, follow this tip. Always use the whole milk and the proper cheeses. If the sauce becomes very hot at any point, it will surely affect the consistency.
The ideal cheese sauce consistency can be seen when the cheese is warm. When one cools the cheese in the refrigerator, it will eventually become thick inconsistency.
If the cheese sauce has thickened, try to heat it in the microwave for about 30 seconds at a time to warm in order to get a perfect consistency.
If you chop or slice your cheese, it will, in a way, increase the process of melting.