This rich and creamy Cajun Cream Sauce Pasta is quick and easy to prepare. Loaded with sausage and pepper this recipe it is FULL of flavor!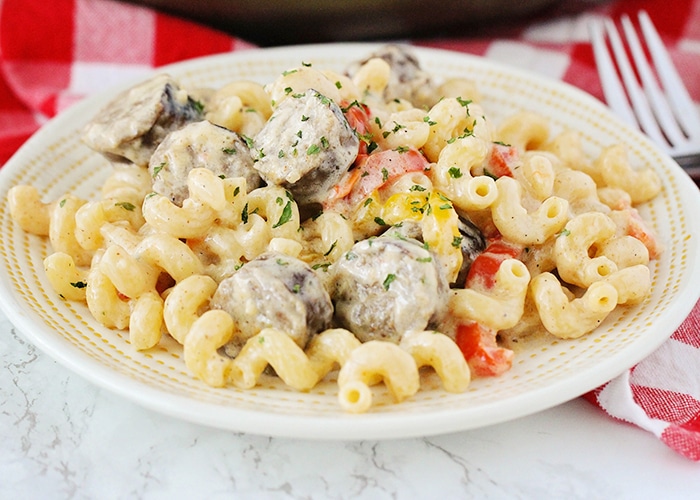 Easy Cajun Cream Sauce
This Cajun cream sauce recipe uses only a handful of ingredients, but it's oh so delicious! You can use your own Cajun seasoning, or keep it simple with a purchased spice blend – both options work well! If you like a little more heat and want to make a spicy Cajun cream sauce, add up to 1 more tablespoon of Cajun seasoning than what is written below – that'll surely kick it up a notch!
It's easy to get in a dinner rut when you have hungry kids and are short on time! Chicken is usually my go-to ingredient in pastas because it's quick and easy to prepare. But after making this delicious sausage dish, I might have to change my ways and add some sausage variety more often!
How To Make A Cajun Pasta Sauce
Cook your sausage according to the directions on the package and then slice it into coin-sized pieces
Over medium to high heat, cook the sausage and bell peppers in a skillet for about 3 minutes
Be sure to turn them occasionally so one side doesn't burn
Add in the minced garlic and cook for an additional 30 seconds
Add the heavy cream and Cajun seasoning to the skillet and bring everything to a boil
Reduce the heat and let the sauce simmer for several minutes until it begins to thicken
Remove the sauce from the heat and stir in the Parmesan cheese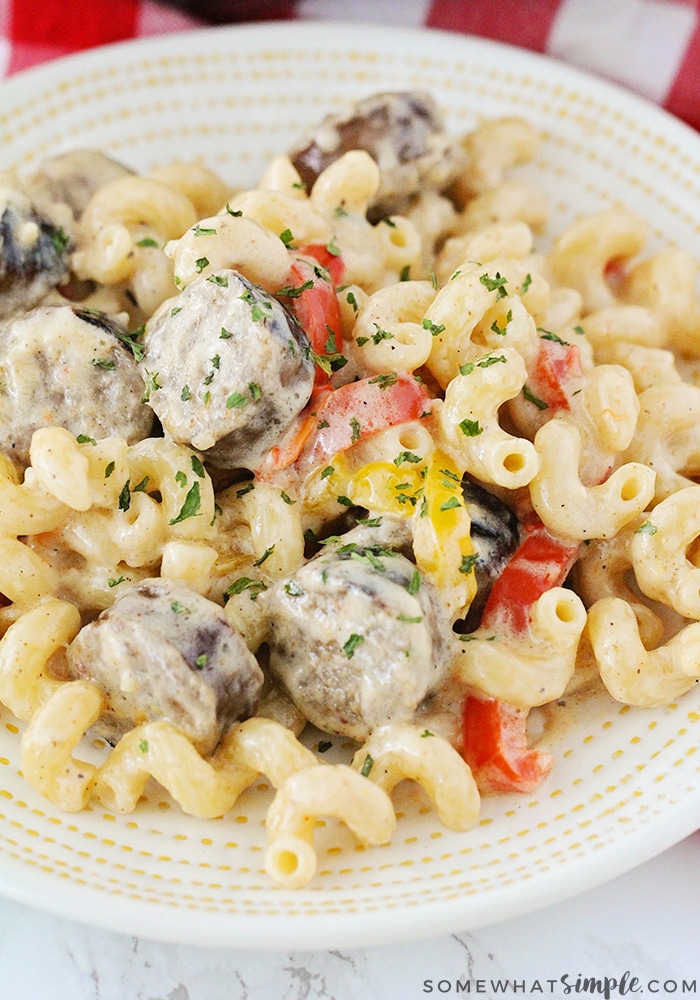 More Easy Pasta Recipes
Slow Cooker Ranch Chicken Pasta
Build Your Own Pasta Bar
20 Minute Homemade Macaroni and Cheese
Chicken Fettuccine Recipe
More Delicious Sauce Recipes
While store bought sauces are definitely easier, there's nothing like a good homemade sauce recipe. Once you've made our delicious Cajun cream sauce you will want to try one of these other delicious sauces.
Easy Alfredo Sauce Recipe
Homemade Red Enchilada Sauce
Easy Blender Hollandaise Sauce
Chili Lime Sauce
Green Enchilada Sauce Recipe
Cajun Cream Sauce Recipe
Doesn't it look yummy??