There are so many ways to enjoy this popular and versatile sauce. And with only 5 ingredients and 5 minutes of prep/cook time, this delicious Sweet and Sour Sauce recipe couldn't be simpler! Plus it's better than your favorite Chinese takeout or restaurant!
Reading: how to make a sweet and sour sauce for chicken
Chinese food and sweet and sour sauce go hand in hand and for that reason you'll find it served in every Chinese restaurant and at every takeout. It's also an essential staple to have in your kitchen. If you've never made your own, it's time to get on board because not only is it incredibly easy, it tastes WAY better than store-bought and what you get at your local takeout. Plus it's free of preservatives, chemicals and junk ingredients.
Get ready for this fast, simple, and thoroughly deeeelicious homemade Sweet and Sour Sauce recipe!
How To Use Sweet and Sour Sauce
Sweet and sour sauce is the ultimate dipping sauce for potstickers, egg rolls, wontons, chicken nuggets, fish sticks and anything else your heart desires.
You can also incorporate it into your favorite Chinese dishes like sweet and sour chicken, pork or shrimp, sweet and sour meatballs, Asian salad dressings, and as a glaze for grilled chicken, pork, seafood, kabobs, ribs, etc. It's even delicious just drizzled over a bowl of hot steamed rice.
You can also omit the cornstarch and use this sauce as a marinade.
How To Store Sweet and Sour Sauce
Store it in an airtight jar in the fridge and it will keep for 2-3 weeks.
Do I Have To Use Red Food Coloring?
Not at all! You can make this without food coloring. One of the advantage of making homemade anything is that you don't have to include the junk ingredients that the store-bought stuff often uses. The red food coloring is purely for aesthetics and tastes exactly the same without it. If you prefer the red color but don't want to use chemicals in your food there are natural food coloring options and I provide a link to one option in the recipe card below.
BE SURE TO TRY THESE OTHER FABULOUS HOMEMADE CHINESE SAUCES!
Hoisin Sauce
Read more: Salsa Verde | Family Cuisine
Black Bean Sauce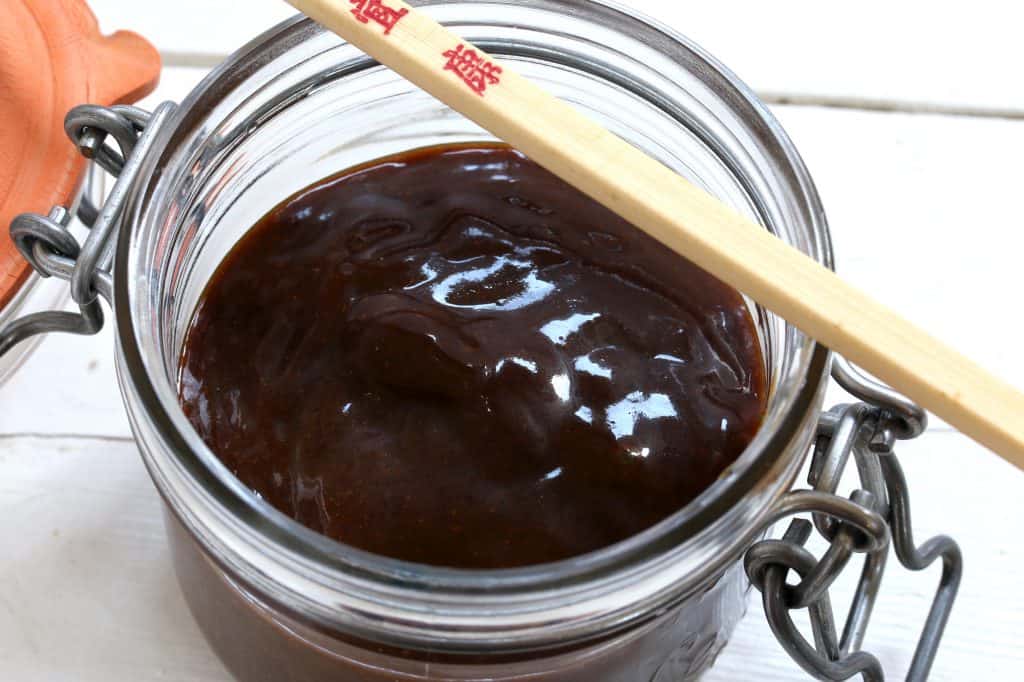 Plum Sauce
Teriyaki Sauce
Sweet Chili Sauce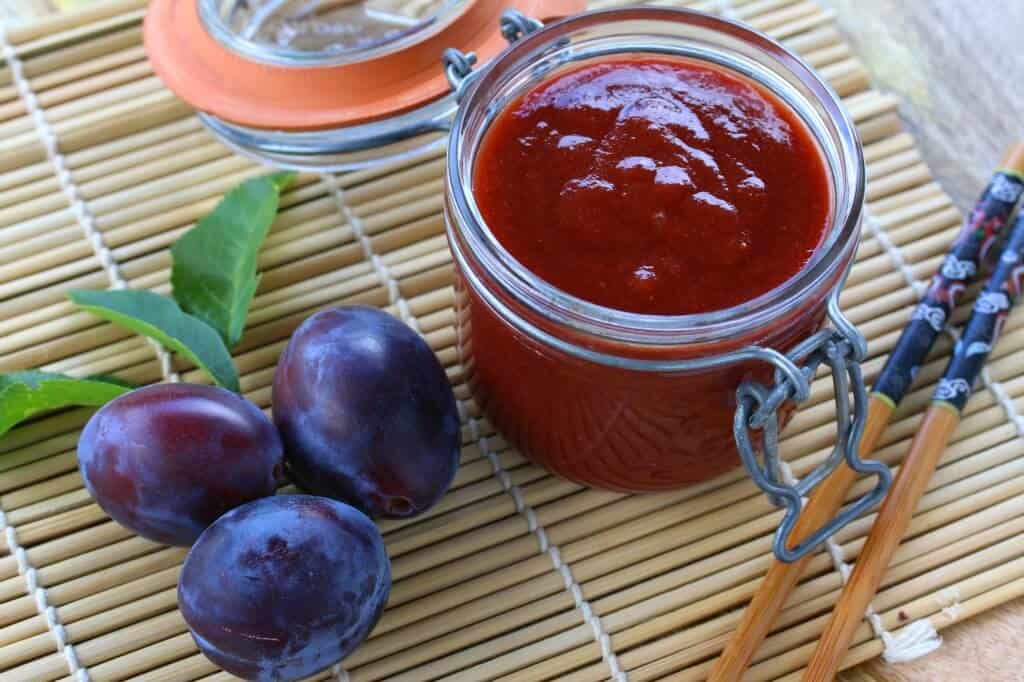 Let's get started!
Get your five ingredients ready to go because making this sauce goes fast. Measure out your pineapple juice, vinegar, brown sugar, soy sauce and ketchup. Prepare the cornstarch slurry and set it aside.
Add all of the ingredients except for the cornstarch slurry in a small saucepan and bring to a boil.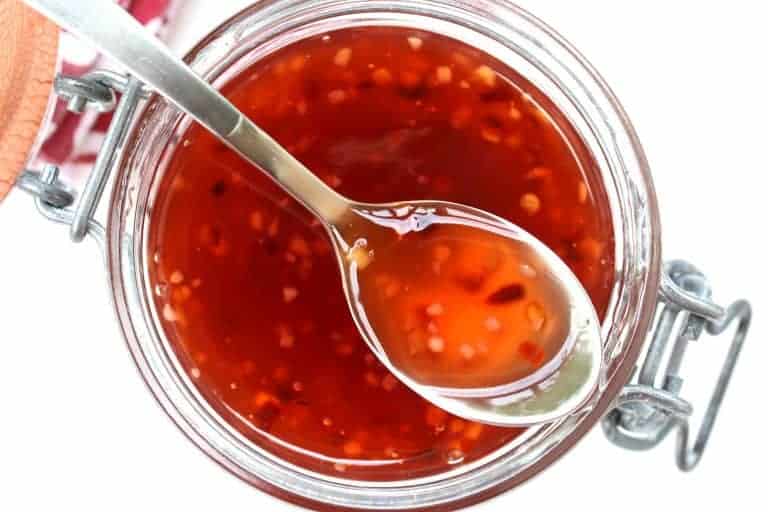 Stir in the cornstarch slurry and simmer for another minute until thickened.
Read more: Tamale Sauce | Family Cuisine
You can stop at this point or, if you want, you can add 2-3 drops of food coloring to make your sauce look the way it does at the Chinese takeout. Check out this all-natural food coloring.
Let the sauce cool completely. Store it in an airtight jar in the fridge where it will keep for 2-3 weeks.
Enjoy!
Read more: how to make brown sugar sauce for ham | Family Cuisine
PIN ME!
Read more: how to make brown sugar sauce for ham | Family Cuisine
Read more: how to make brown sugar sauce for ham | Family Cuisine
Read more: how to make brown sugar sauce for ham | Family Cuisine