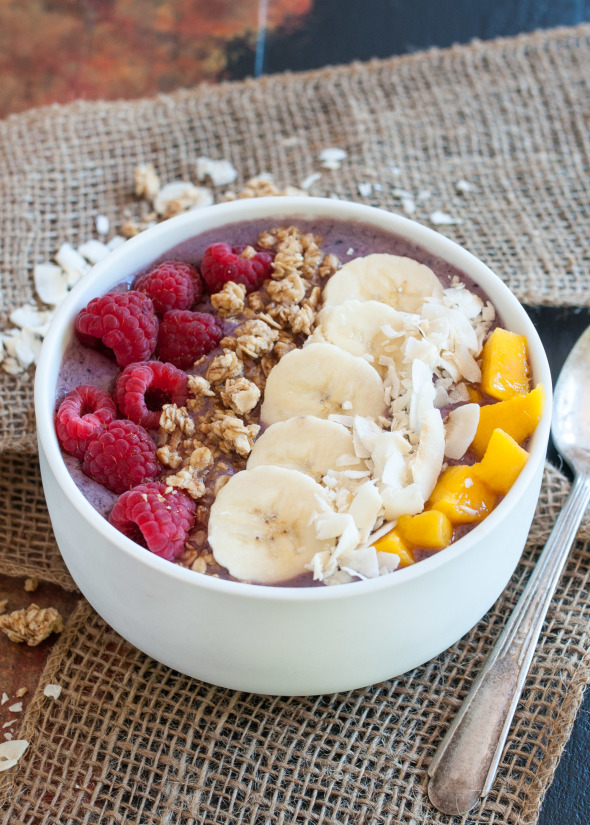 Have you noticed ALL the smoothie bowls around the net? They are hard to miss- so beautiful and colorful….they're definitely eye-catching! Why don't I have one on my blog?
Reading: how to make acai bowl with acai juice
I started eating smoothie bowls when I lived in Hawaii about 5 years ago! There was this little place called Lanikai Juice, about a mile and a half from our condo. I would take the two kids (all I had at the time) in the double stroller just to get out of the house. We'd walk around all afternoon until daddy got off work- there were cafes, shops, the grocery store. I spent a lot of time on foot.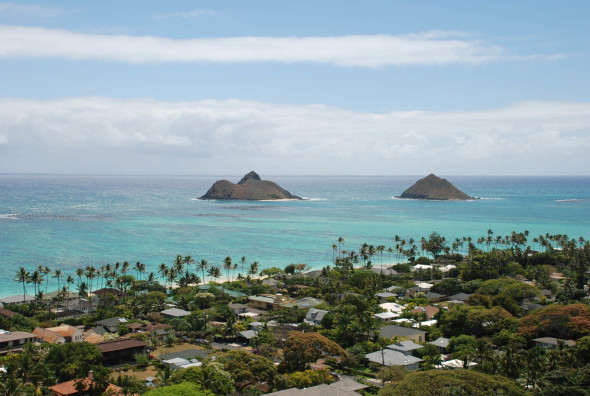 I simply adored living there; our life with so carefree. We lived in this tiny 1,100 square foot condo with bare bones decorations, but we lived a mile from Kailua beach….in Hawaii! We didn't care about having "stuff". We just enjoyed life outdoors with beautiful mother nature. Oh what I would do to get back there for a couple years.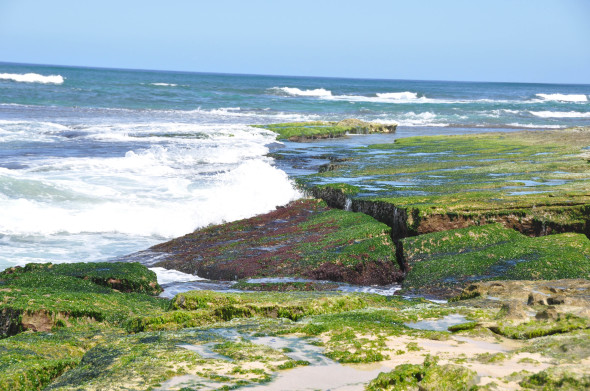 Read more: How to brew loose leaf oolong tea
But back to the smoothie bowls, if you've ever been to the island of Oahu, Kailua you've probably passed a Lanikai juice which is a super popular smoothie/smoothie bowl joint (there are several locations on the island).
If you were a total tourist you might just play is safe and order a smoothie because smoothie bowls are kind of odd if you you aren't familiar with them…….but boy, they sure were they the "it" thing.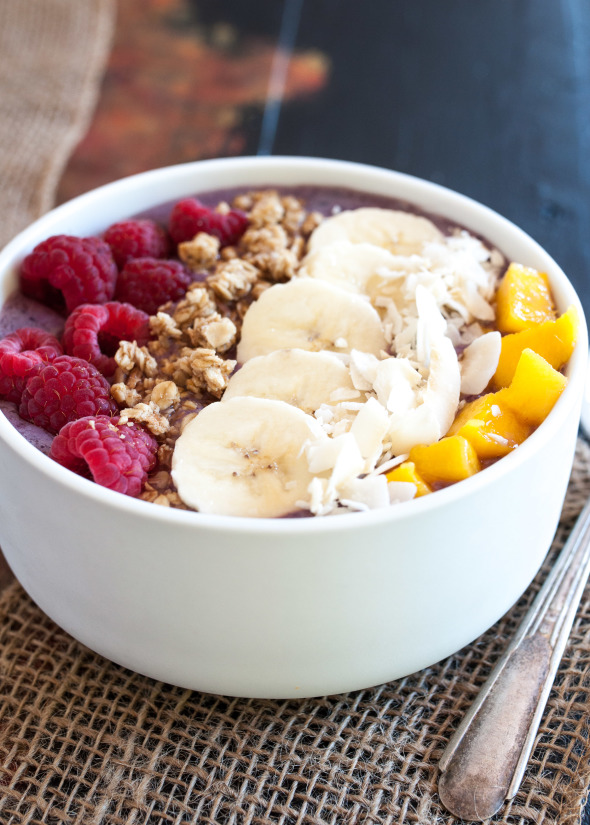 What is the difference between a smoothie and a smoothie bowl you might ask? Not a lot. Basically you eat out the smoothie of a bowl with a spoon instead of a cup and straw. The other difference is the ability to enjoy a plethora of toppings. At Lanikai juice they top their bowls with things like coconut, granola and different fruit such as sliced banana, strawberries, mango, pineapple.
There is something more satisfying about eating with a spoon than just slurping down a drink. Call it chewing, perhaps?? I don't know, as much as I likes smoothies, I like to chew.
Just likes smoothies though the combinations are endless. What ever you want to blend up, give it a go. Pour it into a bowl and top it with some deliciousness. Devour with your spoon. Call it a smoothie bowl.
I used acai (ah-sigh-we) juice in this one. Acai is a super fruit harvested from the Amazon rainforest. It's a powerful antioxidant and I read that it has 10 to 30 times the anthocyanins as red wine! Not that you are going to get me to ditch my wine for Acai juice, but still interesting. It also has healthy essential fatty acids (the omegas). The perfect energy fruit.
Read more: healthy smoothies without fruit or vegetables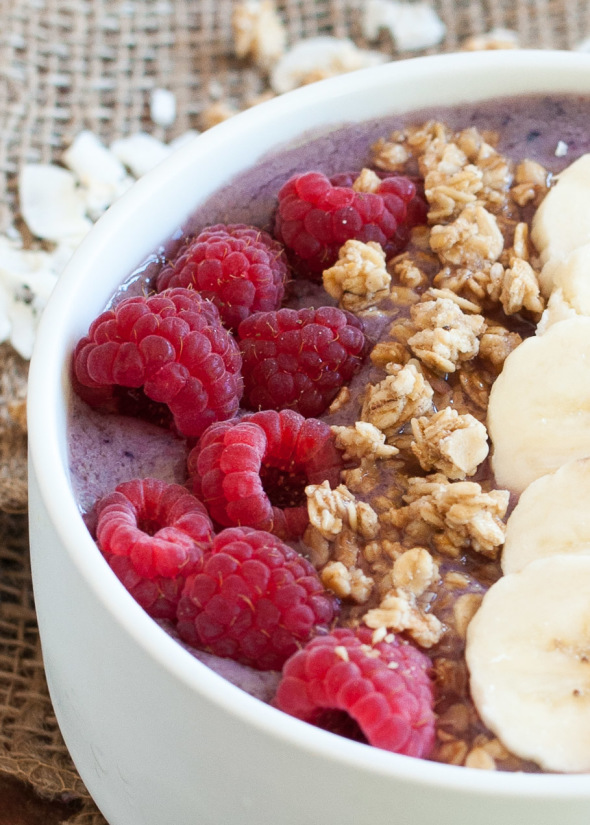 Gosh this whole post just makes me miss Hawaii. Only one more year to our biennial family vacation there. I CAN'T WAIT.
Well friends I am heading off to Portland today for the Indulge Food Blogging conference. I am so excited. The agenda looks amazing and I look forward to meeting some of the rockstar speakers. I'll be sure to fill you in next week!
But in the meantime try a smoothie bowl!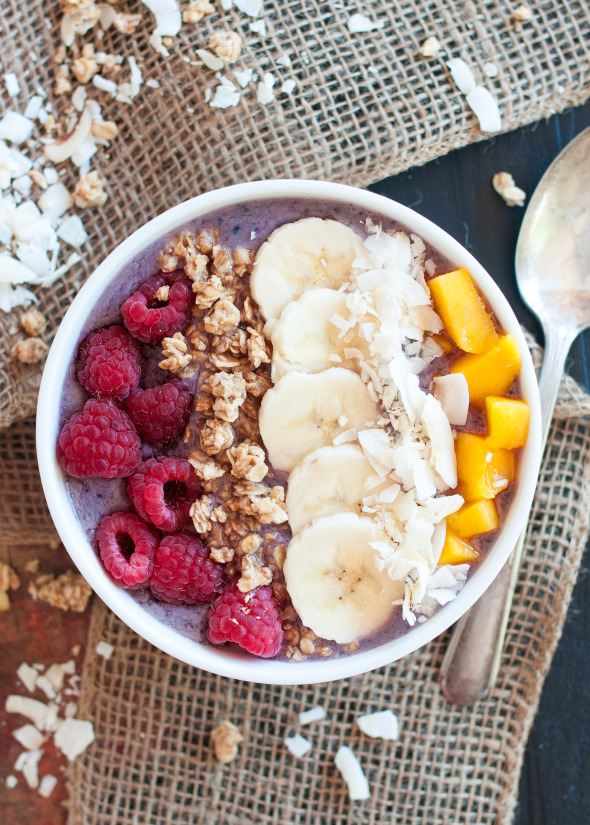 [Tweet "Hawaii In A Bowl! Acai Smoothie Bowl via @nutritiouseats #fitfluential #vegan #glutenfree"]
Read more: How to change water filter in keurig coffee maker