This post may contain affiliate links which will not change your price but will share some commission. Please read my privacy policy.
Looking for a great appetizer or game-day snack? These Air Fryer Pickles are deliciously addicting! Make extra, they'll disappear quick!
Reading: how to make air fry pickles
If you're looking for more air fryer recipes, make sure you try these Air Fryer Zucchini Chips and this Air Fryer Bacon!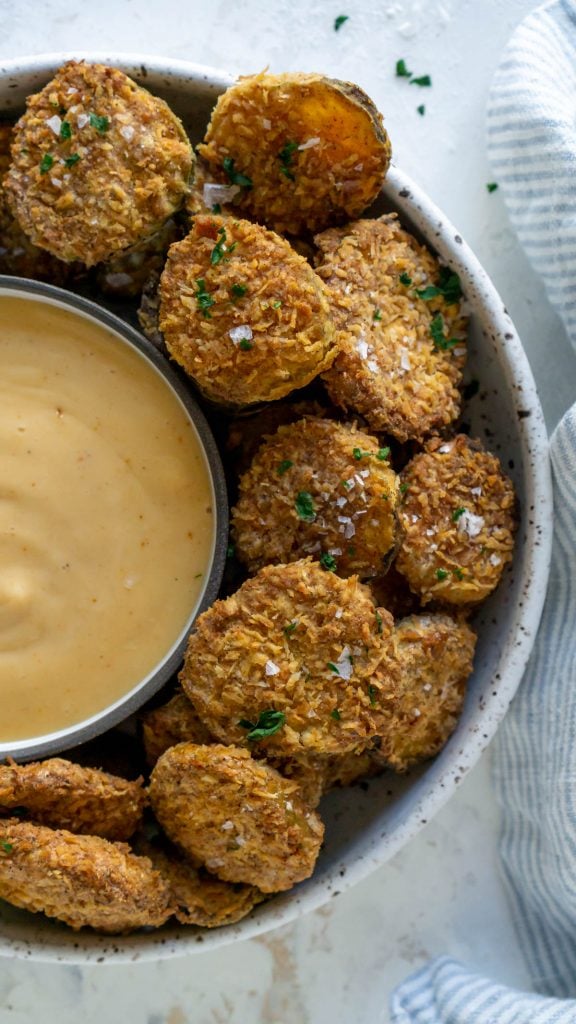 Air Fryer Fried Pickles
With the Super Bowl right around the corner, I've been making a list of all the game day bar snacks that I miss and can't wait to make at home for the big game. You better believe these Crispy Air Fryer Wings are on the list!
There's nothing better than sitting at your favorite local spot with some friends, a cold beer, and some crispy fried pickles while watching a game.
I truly love a crunchy, crispy, salty, flavorful snack, I mean honestly, who doesn't? But, deep frying is messy and not so good for you. That's why I love this recipe, the air fryer makes these pickles so crispy and you hardly need any oil.
Fried Pickle Ingredients
Pickles: I used dill pickles and prefer to slice them into 1/2 inch chips myself because the pre-sliced ones in the jar don't stay as juicy while cooking.
Dry ingredients: all-Purpose flour, panko bread crumbs, baking soda, garlic powder, paprika, cayenne pepper, and salt (optional).
Wet ingredients: eggs and olive oil spray.
*for a detailed list of ingredients, please scroll down to the recipe card
How to make Fried Pickles in the Air Fryer
1. Pre-heat the air fryer. Preheat the air fryer to 390° F.
Read more: How to make relish with dill pickles | Family Cuisine
2. Prepare the flour and eggs. Whisk the eggs in a small mixing bowl. In a medium bowl, combing the flour, panko, baking soda, garlic powder, paprika, and cayenne pepper.
3. Coat the pickles in the flour mixture. Dip the pickle slices in the flour mixture to coat both sides, then in the egg mixture, and then back in the flour.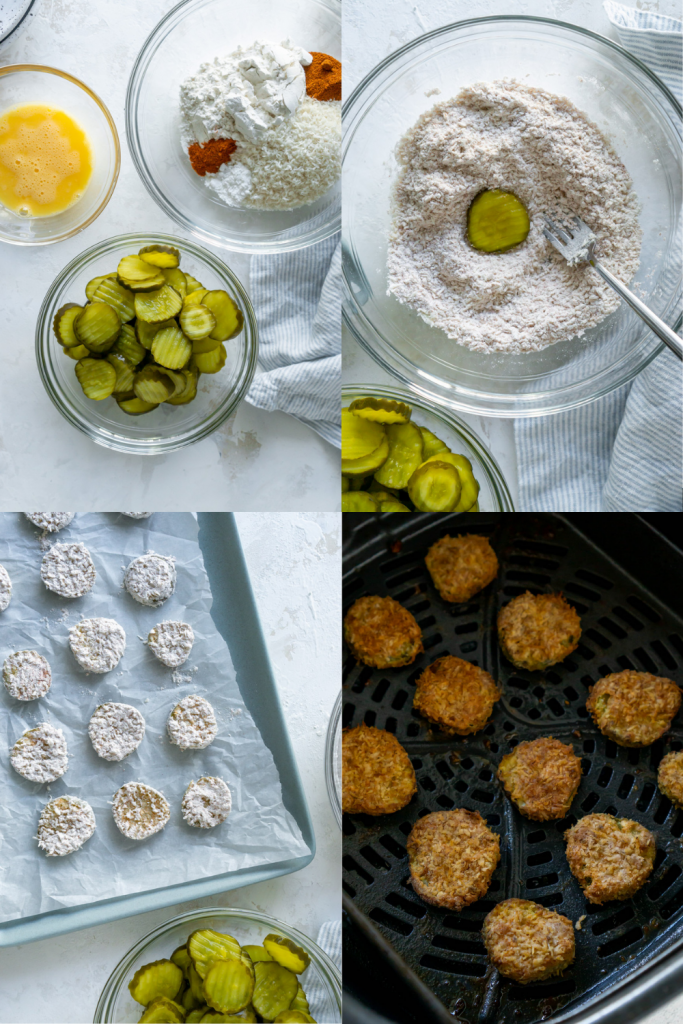 4. Air fry the pickles. Place the pickles in a single layer in the air fryer basket and spritz with cooking oil. Air fry for 10 minutes, flip and cook for an additional 5-6 minutes until crispy and golden brown.
Pro-Tip: Pat the pickles dry with a paper towel so the flour mixture will stick better!
How many Calories do Air Fryer Pickles have?
Thanks to the magic of air frying, these pickles have way less calories than deep fried pickles!
Deep Fried Pickle Spear Calories: 170 – 200 caloriesAir Fryer Fried Pickle Spear Calories: about 40 calories
Note: Air fryer pickle chips may contain less calories.
What else can I cook in an Air Fryer?
The possibilities are endless! One of my favorite things about owning an air fryer is the flexibility it provides to cook so many things!
From homemade fries to salmon, the air fryer can do it all.
BONUS: If you have leftover wings, fries, etc. from a restaurant, reheating your leftovers will make them good as new!
What to Serve with Fried Pickles
Dipping a fried pickle in saucy perfection is the best. I recommend serving with your favorite ranch dressing or my homemade Spicy Mayo.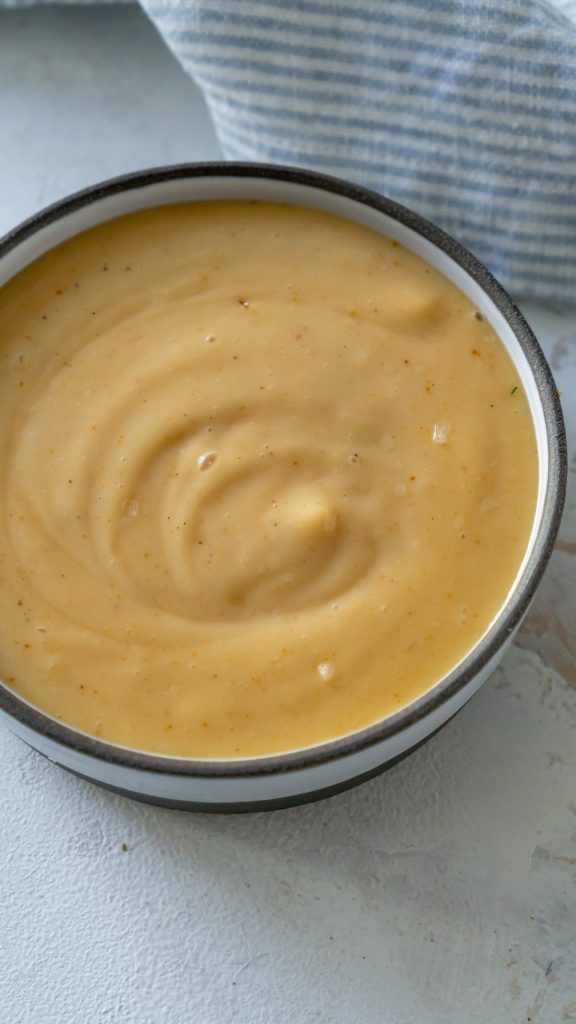 Questions you may have
How long do you air fryer frozen fried pickles?
Frozen air fryer pickles don't take long to make! Fry the frozen pickles in the air fryer for about 10-12 minutes, flipping halfway through, until golden brown.
How do I make fried pickles crispy?
Read more: how to make a pickles soup | Family Cuisine
The secret to getting crispy fried pickles is the cooking spray. You will only need a little, but spritz the fried pickles with a touch of olive oil cooking spray before putting them in the air fryer.
Sometimes I like to spritz them again after flipping if they look like they might be drying out.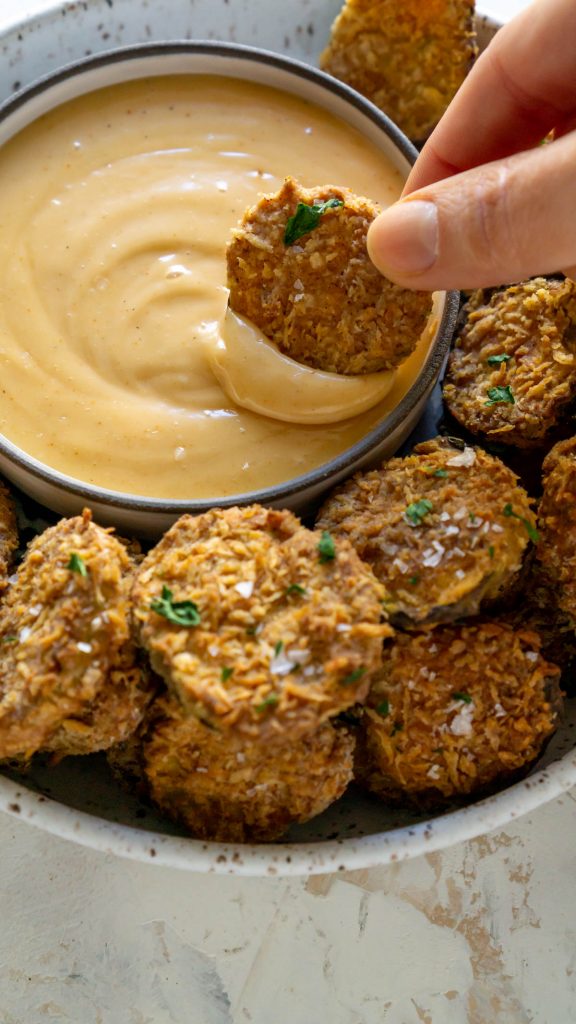 Can you air fry batter?
No! Wet and/or liquid food such as batter is not recommend for the air fryer as it will drip through the holes in the basket and not turn out as you would hope.
If you are looking for fry batter, please know that batter will always need a "proper" deep fried oil bath in order to become crispy.
Is buying an Air Fryer worth it?
1000%. Every day of the week, yes!
The flexibility and versatility the air fryer provides is truly unmatched by other kitchen appliances and well worth the investment. If you follow me in instagram, you know/see how much I use it and rarely turn on my oven.
The best (and healthiest part), air fryers use so much less oil than other cooking methods which means healthier meals.
How do I clean an Air Fryer?
I recommend cleaning the air fryer after each use. It is just like any other kitchen tool; after you cook with it, you clean it.
Every air fryer is different, but clean the basket just like you would a cooking pan. There are times you might just be able to wipe it down, but the grate may need to be scrubbed.
Check the manual of your specific air fryer…it might be dishwasher safe!
More Air Fryer Recipes To Try
Air Fryer Pork Chops
Lemon Pepper Wings
Air Fryer Meatballs
Juicy Air Fryer Chicken
Air Fryer Stuffed Mushrooms
WANT TO TRY THIS AIR FRYER PICKLES RECIPE?
PIN IT to your air fryer recipes, game day recipes, or appetizer recipes board to save it for later!Find me on Pinterest for more great recipes. I'm always pinning!
Did you make this recipe? Post a photo on Instagram and tag me @JZEATS or #JZEATS so I can see! Leave a comment below and let me know what you think, too!