Super creamy and rich, this protein-packed Greek Yogurt Alfredo Sauce is so amazing you'll ditch store-bought versions for good!
Looking for more ways to use Greek yogurt in your favorite foods? Look no further! Try these recipes ASAP: Greek Yogurt Waffles, Greek Yogurt Banana Bread, and Greek Yogurt Banana Bread.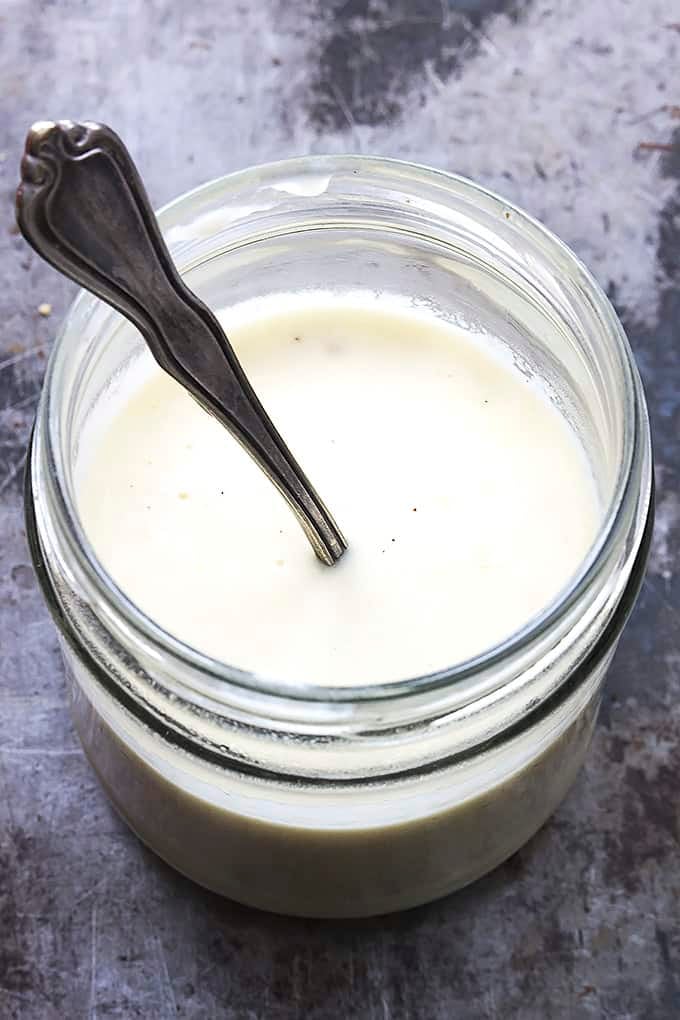 When I first posted this recipe, I was in school. As in, college. Can you believe that? It seems like 20 years ago. I can't believe I was finishing up school AND keeping up with this blog. I've always been like that though, go, go, go!
I used to do upwards of 12 recipes a week and still go to school. I wish I had that energy now! Omg. Just thinking about it makes me want to take a nap.
Also read: how to make cheese sauce for cheese fries | Family Cuisine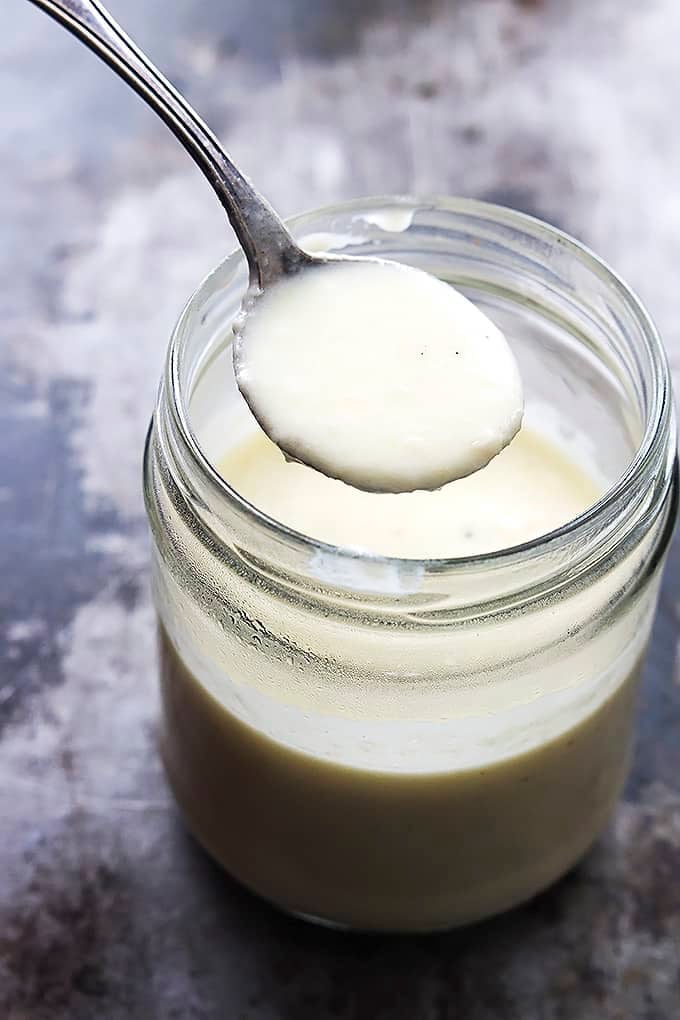 But, looking back on that time is a good thing for me to do once in a while, as it makes me realize how much I loved putting together a simple recipe, even waaaaay back then. Like many of us back then (and, okay, now too), I lived on carbs. I always had a bowl full of cooked pasta in the fridge and some homemade sauce ready to add to it at a moment's notice, like this Greek Yogurt Alfredo Sauce.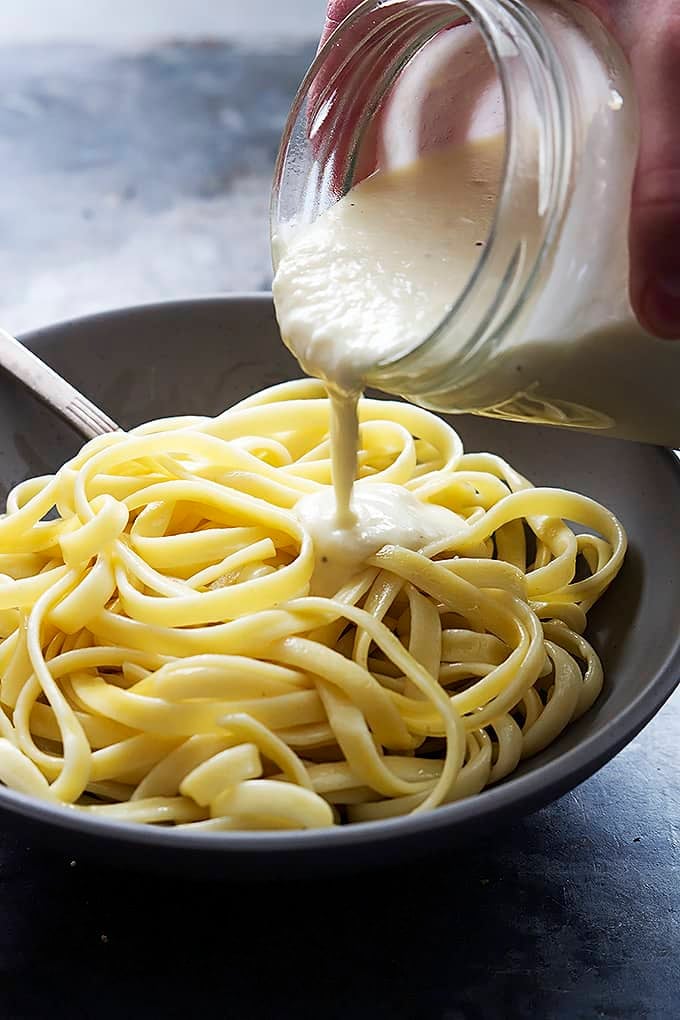 I just love cooking and baking with Greek yogurt — I think it tastes way better than sour cream and is healthier for you too! It's a great substitute for heavy cream and milk in many recipes as well. It's loaded with protein and it adds yummy flavor to your dishes — way better than sour cream if you ask me.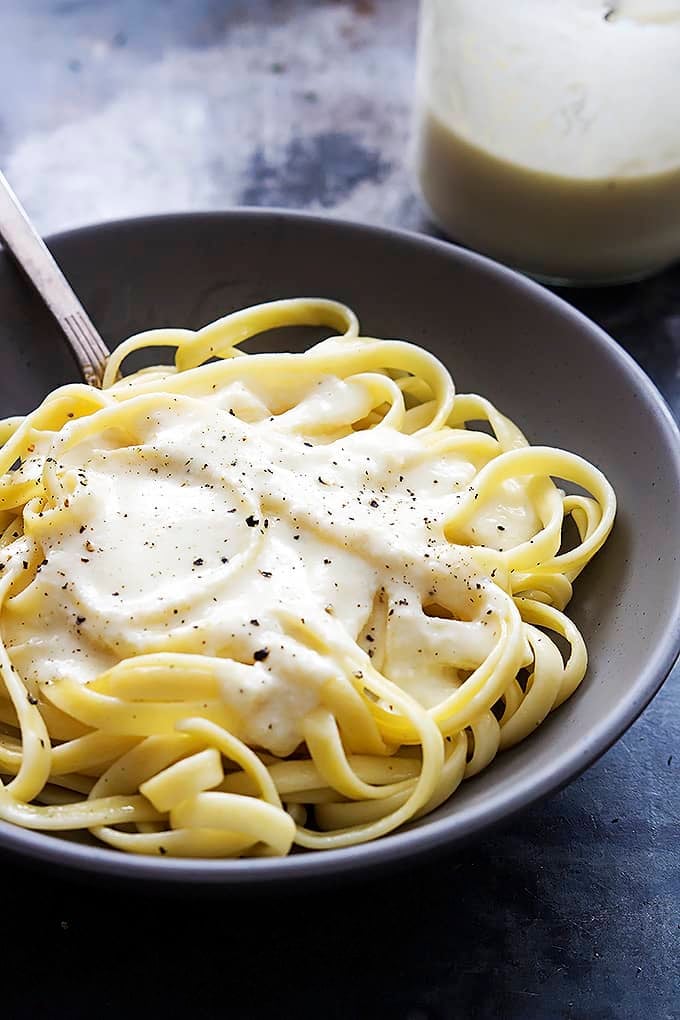 Also read: how to make honey mustard sauce for ham | Family Cuisine
When I worked it into this alfredo sauce recipe, I was instantly hooked. So creamy, so much flavor, so much goodness on top of any pasta you desire. Stop buying the jarred stuff and make some of this gorgeous sauce at home. You. Will. Love. It.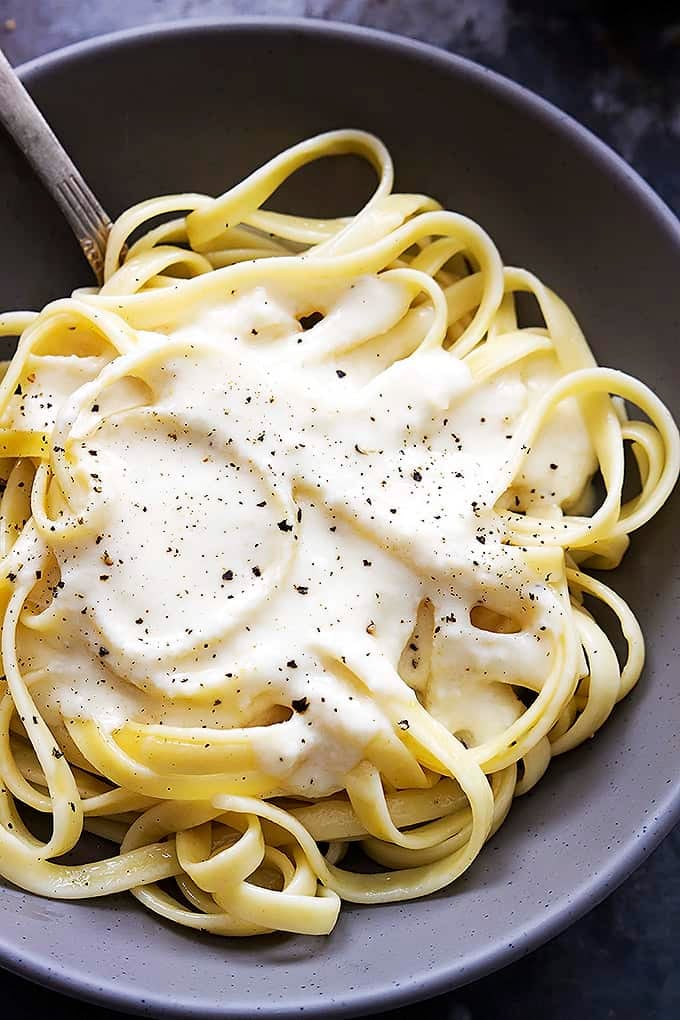 WHAT INGREDIENTS DO YOU NEED TO MAKE ALFREDO SAUCE WITH GREEK YOGURT?
You only need 5 ingredients to make this sauce! 5! Amazing, right?
Butter
Garlic powder
Milk or water (I used fat free half & half)
Plain greek yogurt (I used 0% fat)
Shredded parmesan cheese
Salt and pepper
Dried or fresh parsley
Cooked pasta noodles
HOW DO YOU MAKE ALFREDO SAUCE WITH GREEK YOGURT?
Making sauces with Greek yogurt is easier than you might think.
In a medium saucepan, first melt the butter over medium heat. Then stir in the garlic powder, then add milk or water and stir again. Take it off the heat and allow it to cool for about 2-3 minutes, then whisk in the Greek yogurt a little bit at a time until it's fully incorporated.
Also read: how to make a sweet teriyaki sauce | Family Cuisine
Next, add the parmesan cheese into the sauce and stir until that's all melted and the sauce if smooth and creamy. (If it needs to be heated up a bit for all the cheese to melt, it's okay to put the pan back on the stove on low until it's all melted.) Add salt and pepper to taste and add on top of your favorite cooked pasta noodles. That's really all there is to it!
HOW DO YOU STORE GREEK YOGURT ALFREDO SAUCE?
As I mentioned, I like to keep a jar of this sauce in the fridge just in case an alfredo craving hits. I store mine in an airtight jar, but any airtight container will do. The sauce will thicken as it sits in the fridge, but you can add a tablespoon of water or milk and microwave it to heat/thin it back out before pouring over pasta.
WHAT IS THE DIFFERENCE BETWEEN REGULAR AND GREEK YOGURT?
While both kinds of yogurt start out the same (using milk and bacteria cultures), there are a couple key differences between Greek yogurt and regular yogurt. When making Greek yogurt, after the milk and bacteria ferment, the liquid whey is drained off the solid yogurt three times, which is why it's so much thicker than regular yogurt.
The straining process for regular yogurt is much less frequent — only one or two strainings there which is why it's more creamy and less thick. The more concentrated the yogurt is, the more protein it contains, which is why Greek yogurt is such a great source of protein.
IDEAS FOR USING ALFREDO SAUCE
Alfredo sauce goes great over pasta, and so many other things, too, like:
Stuffed pasta like tortellini or ravioli.
Cooked veggies like broccoli or cauliflower.
As a base for pizza instead of pizza sauce.
As a sauce in casseroles.
Use it warm as a dip for chips.
Add it to Italian soups to make it more creamy and rich.
Top off baked potatoes with some of the garlicky sauce.
Add it as a sauce in lasagne instead of (or in addition to) marinara.