Lightly sweet, nutty, and creamy Chinese-style sweet black sesame soup is a perfect light dessert that is very easy to put together. Naturally gluten-free and vegan.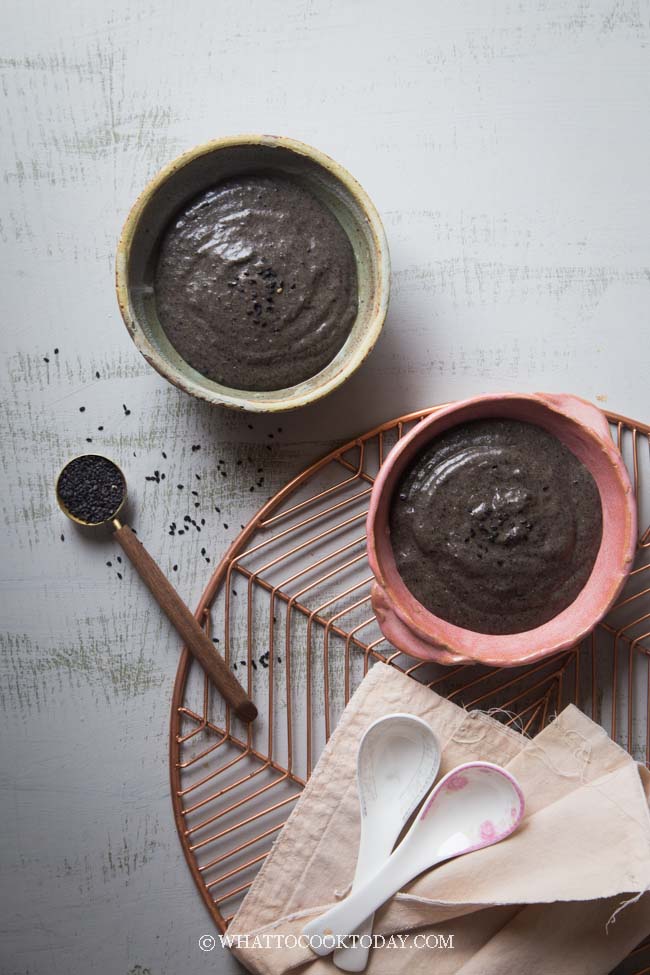 This sweet black sesame soup dessert is one of my favorite Cantonese-style desserts that is usually served at the end of a meal as a light dessert to clean the palate. In general, this is called tong sui (sugar water). The nutty black sesame seeds and slightly sweet taste is so perfect to satisfy that craving for something sweet without overdoing it.
Reading: how to make black sesame soup dessert
INGREDIENTS
1. BLACK SESAME SEEDS Purchase the toasted black sesame seeds if available. You can save the extra step from having to toast them. Otherwise, you can always toast them on a dry pan at home. If black sesame powder is available, that's even better, you can use this in place of black sesame seeds. You don't have to do the blending at home. 2. ROCK SUGAR Many Chinese tong sui dessert like this uses rock sugar as a sweetener. If you don't have any, you can always you regular white sugar or brown sugar. Rock sugar is less sweet compare to the latter two, so you may want to start with half of the amount of the rock sugar and adjust to your taste 3. GLUTINOUS RICE FLOUR Glutinous rice flour (mochiko flour) is used as a thickener. Some people use regular rice flour. I prefer glutinous rice flour because it's thicker and I love that little bit of creamy gooey texture of glutinous rice flour. If you use regular rice flour, the consistency will be thinner 4. OIL Use any neutral-tasting oil. This adds some smoothness to the overall texture. You can skip if you prefer
Read more: what dessert to make with puff pastry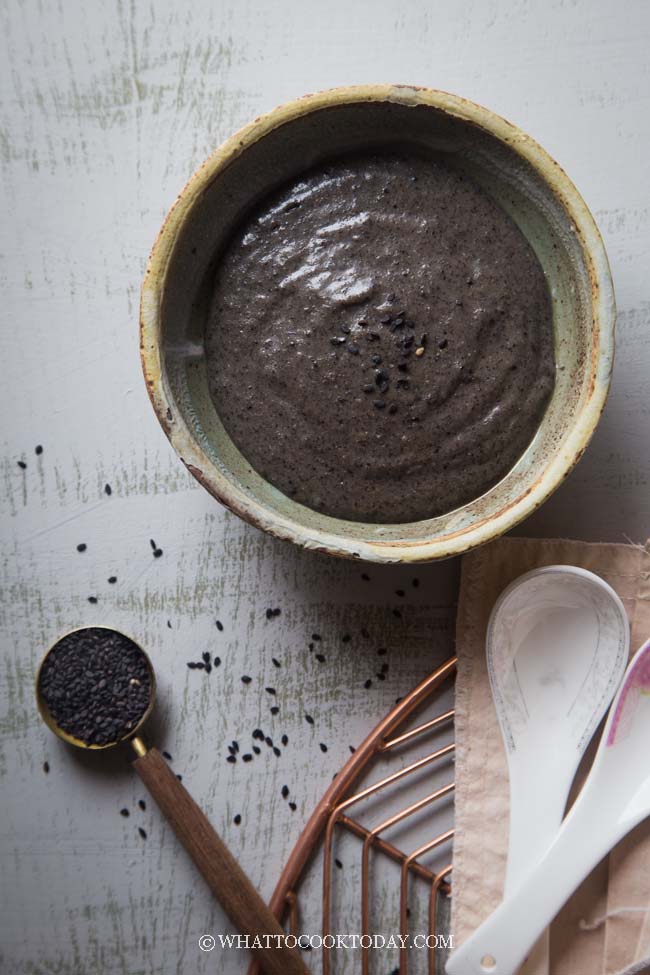 HOW TO MAKE CANTONESE BLACK SESAME SOUP DESSERT
1. TOAST BLACK SESAME SEEDS Toast black sesame seeds on a dry pan over low heat until aromatic, about 10 minutes. Remove from the heat and let them cool down completely. You can also purchase the toasted black sesame seeds and skip this step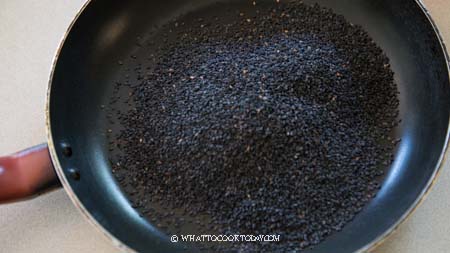 2. BLEND Put the toasted black sesame seeds in a grinder or blender and pulse a few times to turn into a powder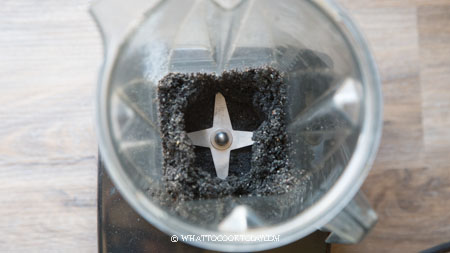 3. MIX EVERYTHING Put the black sesame seeds powder and the rest of the ingredients into a pot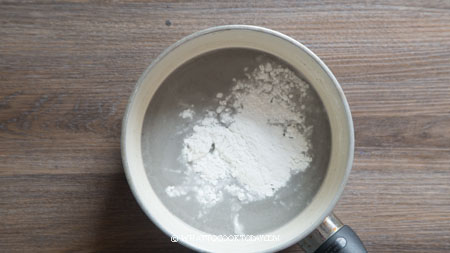 Stir to combine everything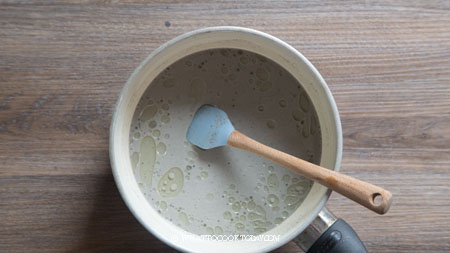 4. COOK Pour into a pot on the stove and cook over medium-low heat and keep stirring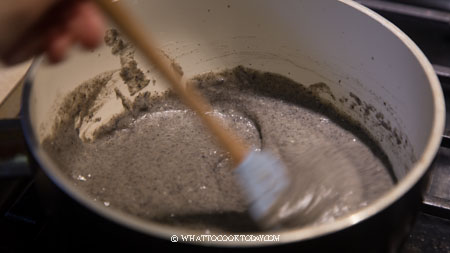 It seems like nothing is going to happen for a while, but just keep stirring, the glutinous rice flour will thicken the mixture gradually. Stirring also helps to prevent scorching at the bottom of the pot. It will thicken. Remove from the heat and serve warm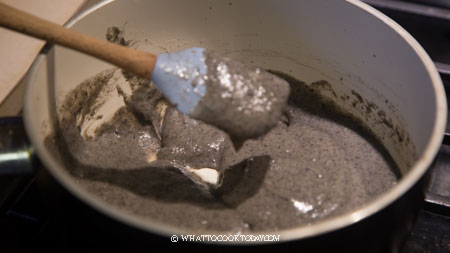 You can always adjust the consistency too if you prefer it to be thinner by reducing the amount of glutinous rice flour or add a bit more water.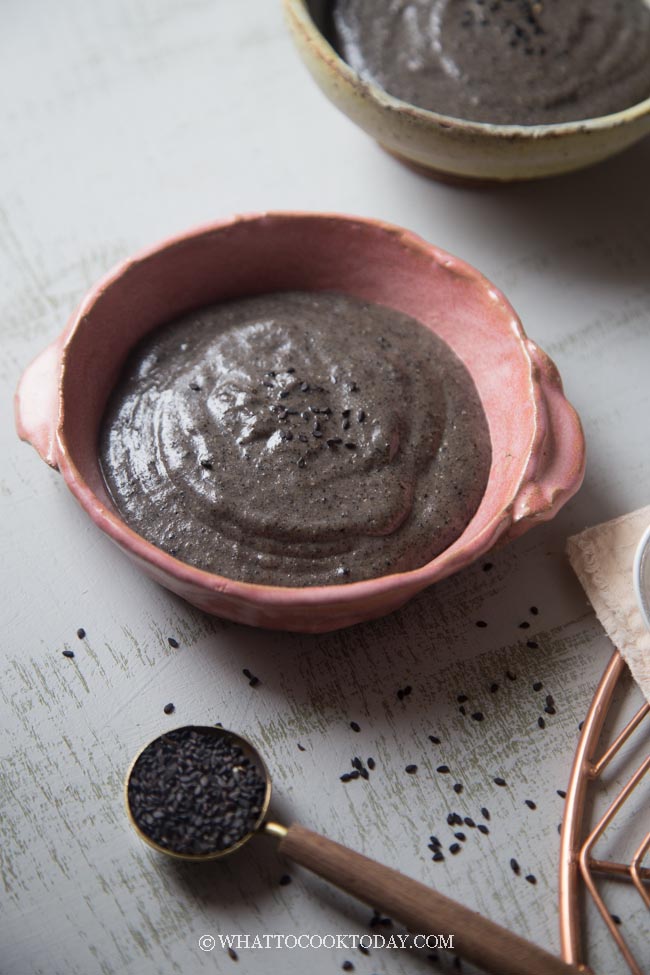 HOW TO STORE AND REHEAT LEFTOVER
Read more: how to make chocolate dessert shells recipe
Store: This can be kept in the fridge for 2-3 days max. Keep in mind that the consistency will get more and more watery the longer you keep them Reheat: Simply reheat it on the stove over medium heat or in the microwave until heated through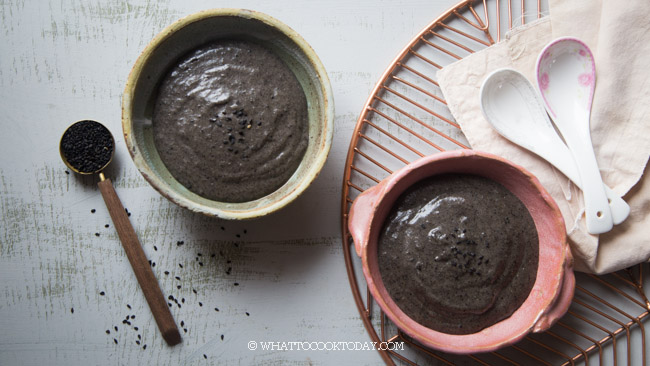 This is a very easy dessert to put together especially if you make black sesame powder in a big batch. I usually do because I use them in baking and dessert like this.
DID YOU MAKE THIS EASY CANTONESE BLACK SESAME SOUP DESSERT RECIPE?
I love it when you guys snap a photo and tag to show me what you've made 🙂 Simply tag me @WhatToCookToday #WhatToCookToday on Instagram and I'll be sure to stop by and take a peek for real!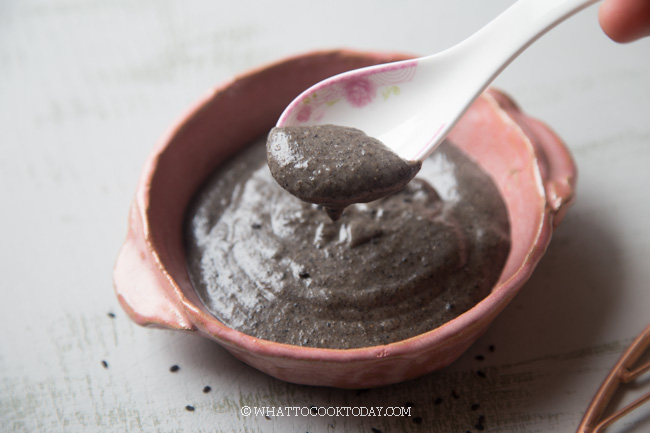 YOU MAY ALSO LIKE SIMILAR TONG SUI DESSERT RECIPES
Read more: how to make a dessert table on a budget