Ready in less than 30 minutes, this blueberry compote is perfect for upgrading a cheesecake! With simple ingredients and without cornstarch, you can choose between fresh or frozen blueberries, sugar or sweetener, and get a delicious and super easy to make blueberry cheesecake topping.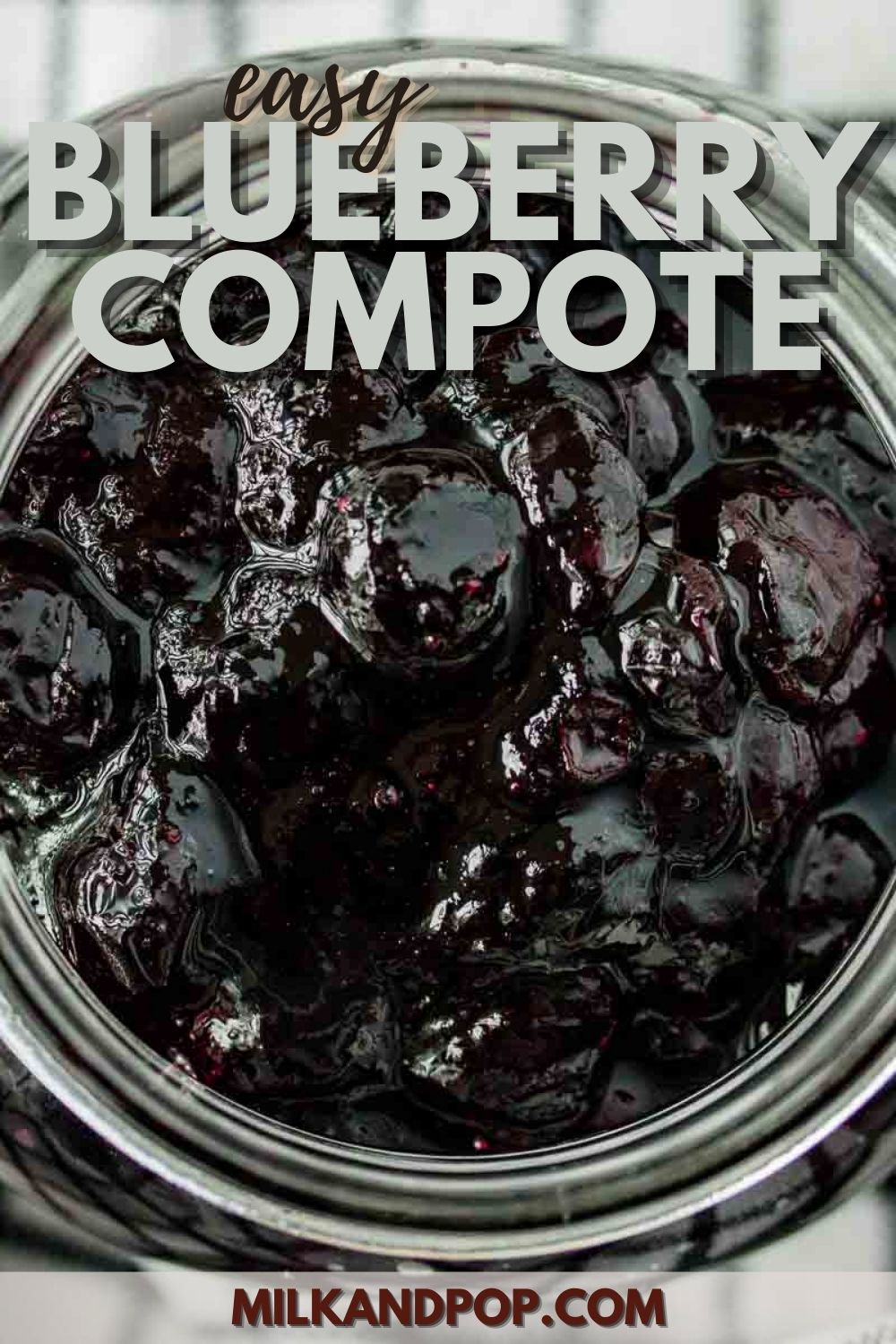 Topping a simple store-bought cheesecake is the best way to bring it to life! This blueberry compote is one of my favorites, and this recipe makes enough for generously topping a medium to large cheesecake.
Reading: how to make blueberry sauce without cornstarch
Looking for more topping ideas? Have you tried covering a vanilla cheesecake with apple butter and whipping cream? That's a fall favorite of mine!
Ingredients
For this recipe, we're using basic ingredients.
Blueberries. Use fresh or frozen blueberries. Choose good blueberries, as this ingredient will be the main responsible for the flavor. You don't need to thaw the berries if using frozen.
Lemon or lime. We're using both zest and juice of this fruit. The zest is added to enhance the flavor, and the juice has the same function, plus it helps to thicken this blueberry topping.
Sugar. I don't add too much sugar, a quarter of a cup is enough for this amount of berries. Sugar helps the compote to thicken and acts as a preservative, so the recipe can last longer in the fridge.
You can substitute sugar for the same amount of honey or maple syrup, but it will change the final taste.
You can also replace it for monk fruit sweetener or erythritol for a keto/low carb version. Use the same amount you would for sugar.
Salt. I always add a pinch salt even to sweets, as this ingredient is also responsible for enhancing a recipe's flavor.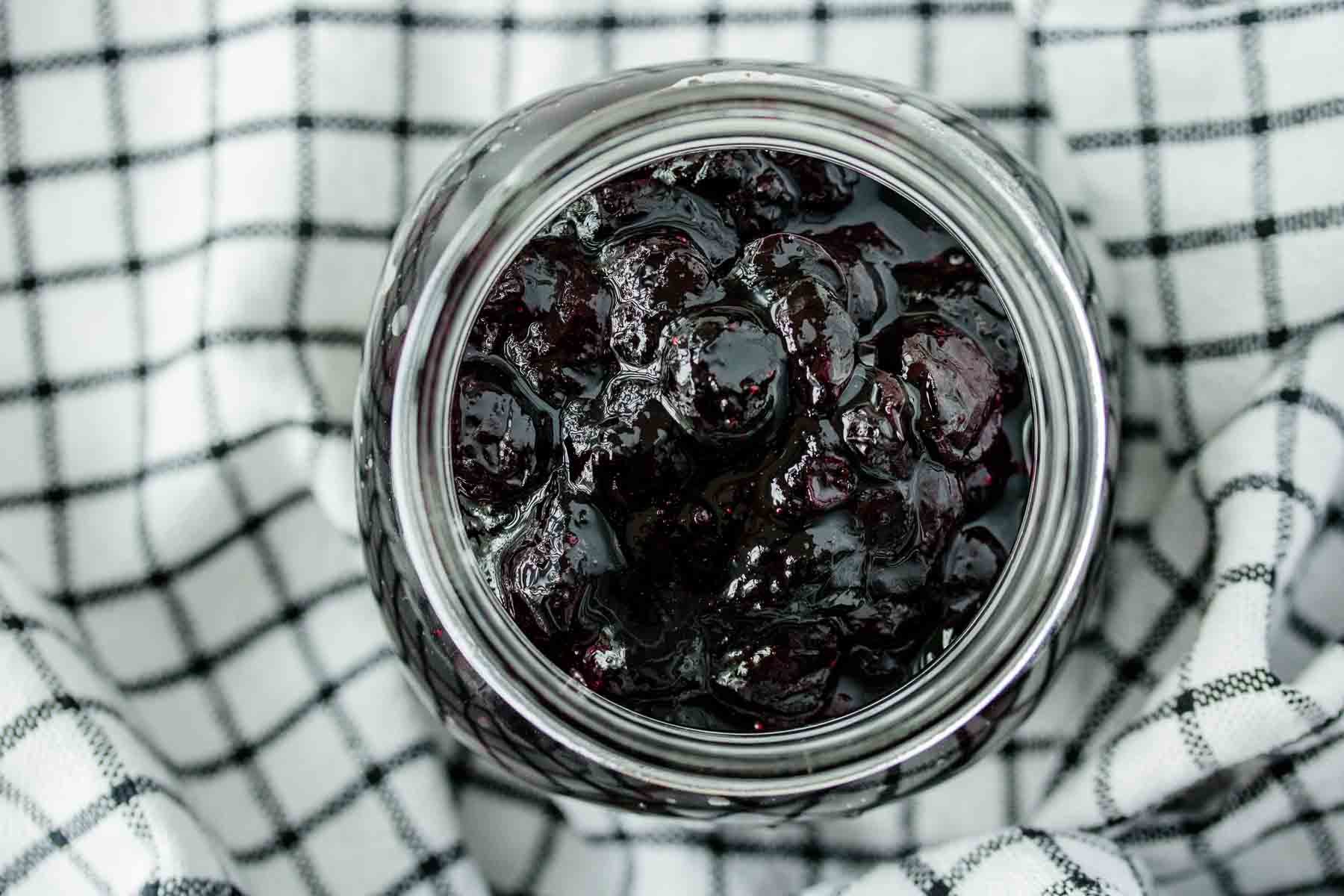 How to make it
Read more: how to keep hollandaise sauce warm | Family Cuisine
This recipe couldn't be easier!
Combine 2 cups of blueberries, lemon juice and zest, sugar, salt and water in a saucepan.
Cook over medium heat for 10 minutes. You don't need to stir much, do it a couple of times. The berries will have burst and be soft after this time. Important: start counting the time as soon as you place the saucepan in the stove, and not after the topping starts to boil.
If making blueberry topping using frozen blueberries, you might need to cook for 15 minutes instead of 10. That's because frozen blueberries might release more water than fresh ones.
Add the remaining ½ cup of blueberries to the cooking topping and cook for 5 minutes more. When a spoon goes through it in the saucepan, the topping should stay separated for some seconds instead of collapsing together. Check the video for more visual information.
I add half cup of blueberries in the last 5 minutes because I prefer to have some berries not completely burst. If you like all berries super soft, you can skip this step and add all blueberries in the beginning, before starting cooking the topping.
Top the cheesecake with the compote just before serving.
How to thicken a runny compote without cornstarch
Is your blueberry compote too runny? That might happen because:
You used a lower temperature to cook it;
Your stove runs on a lower temperature;
You're using frozen berries and didn't cook for full 5 minutes longer. Frozen blueberries release more water than fresh blueberries.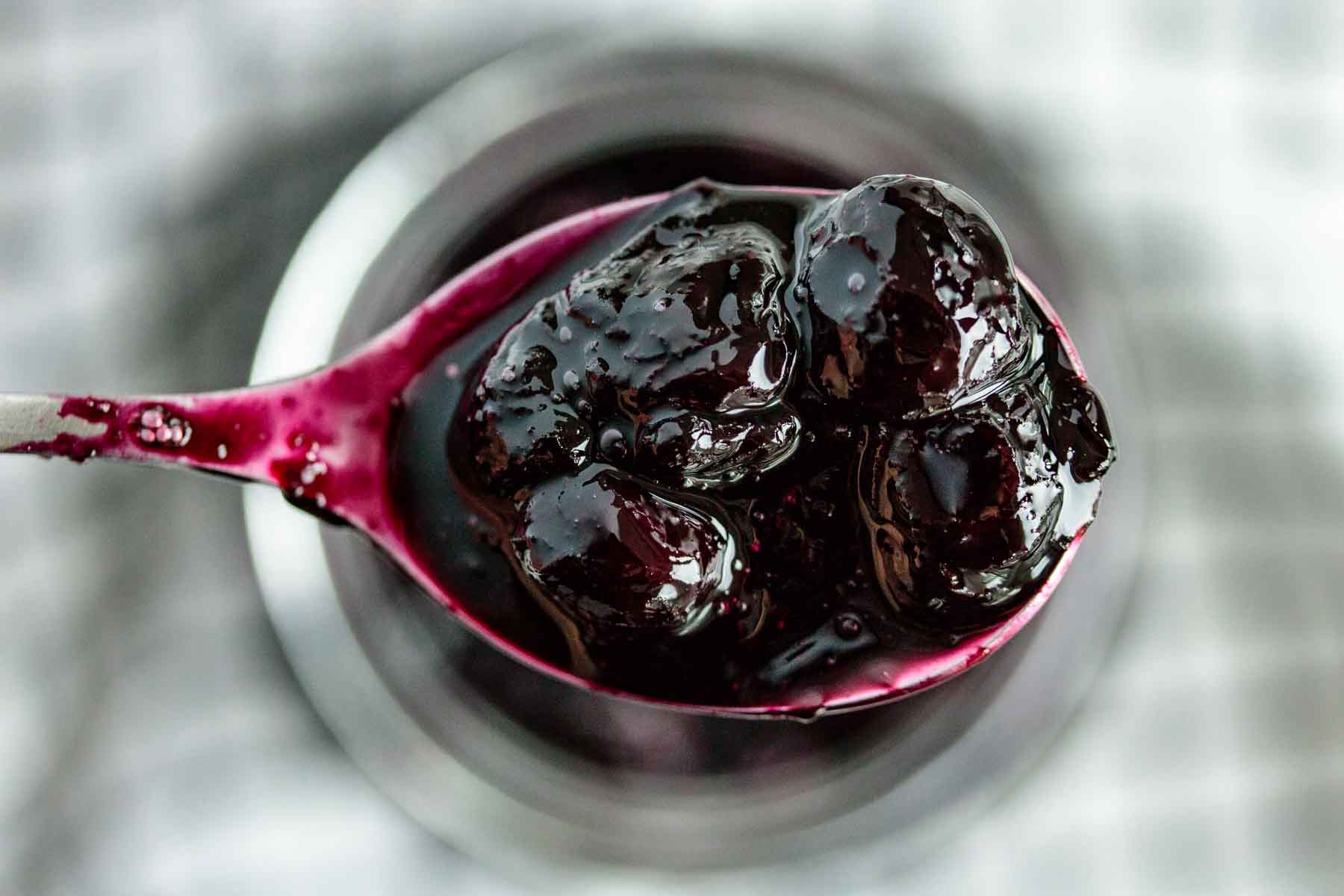 Luckily, this is a problem easy to fix!
Thickening a berry compote without cornstarch: cook your compote for 3-4 minutes more on medium-high temperature, stirring frequently.
Just remember 2 things:
A compote is not as thick as jam;
And this blueberry compote will thicken a bit more once it's cooled.
If you accidently overcooked your compote and it got too thick, you can make it a bit runnier by adding 1 to 2 tablespoons of hot water to it, and mixing until incorporated.
Variations of this recipe
Try adding 1 teaspoon of vanilla extract for extra flavor.
If you like cinnamon, blueberries go great with this spice! Add ⅓ teaspoon of ground cinnamon for a spicy touch.
Maple syrup is another good fit. Replace sugar for maple syrup to combine these two flavors.
Storing and freezing
Read more: how to make garlic sauce for souvlakis | Family Cuisine
You can make this recipe ahead and store it in the fridge. You can also store any leftovers. Remember to cover the cheesecake with the blueberry compote prior to serving for the best result.
After cooled, store this berry compote in a clean jar, inside the fridge. It will be good for up to 2 weeks.
If storing a cheesecake topped with blueberry compote, make sure to cover it well, as the compote might get a bit dry is stored in the fridge without covering.
You can freeze your compote. For freezing, wait for blueberry compote to cool completely. Then, place it in a freezer-safe container and store inside your freezer. It will be good for about 3 months.
To thaw, leave it at room temperature overnight. To reheat, place it in the microwave for 30 to 45 seconds, or until warm.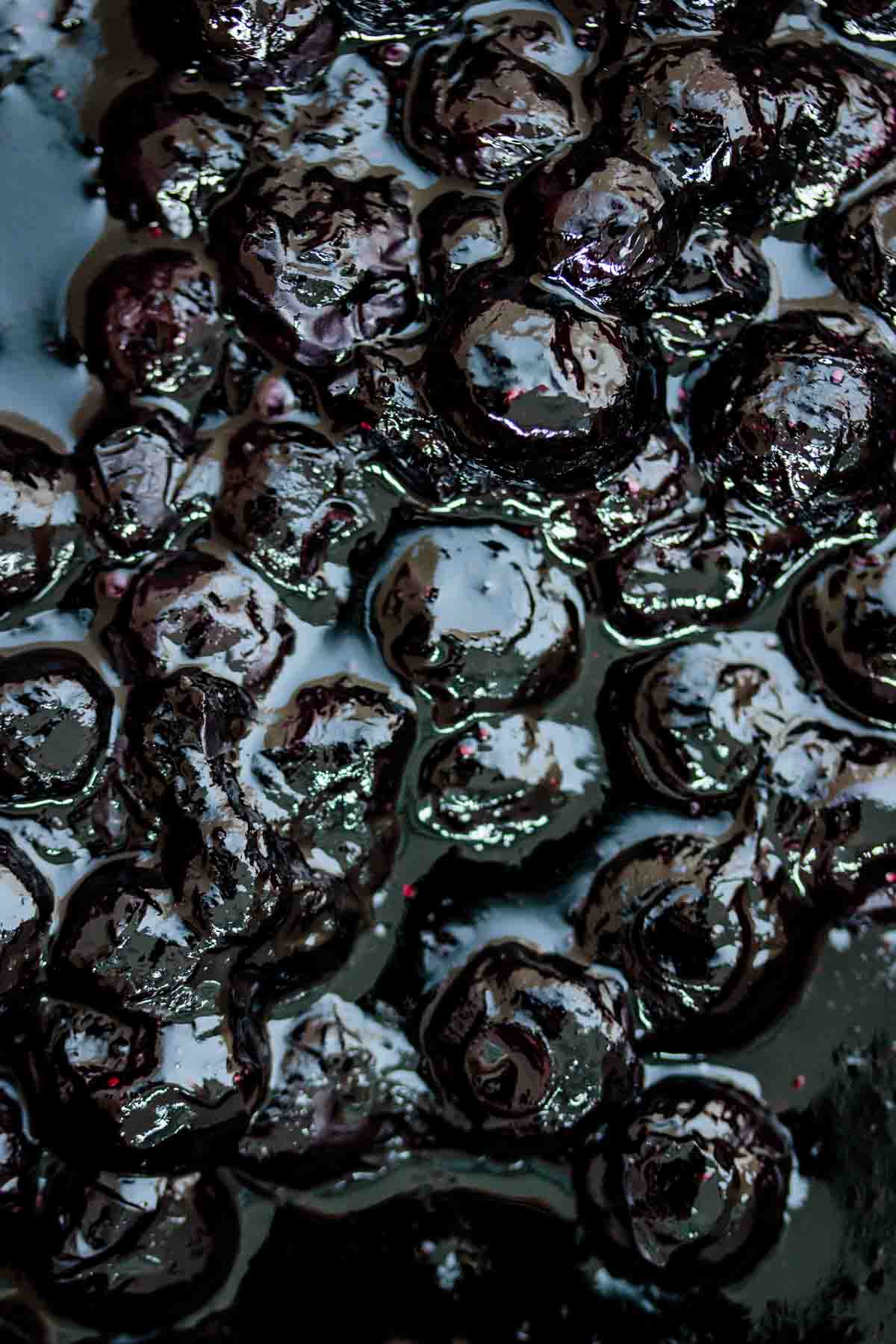 Other blueberry compote uses
Pancakes: you can get pancakes as good as the ones at IHOP with this blueberry compote. Topping your pancakes with this recipe is heaven!
Waffles: fresh waffles, this compote and homemade whipped cream is the best indulgent breakfast.
French Toast: blueberry compote is what your French toast was missing!
Serving possibilities are endless: stir into Greek yogurt, top blueberry muffins with it, ice cream, you can even mix the compote with cream and serve it on top of biscuits.
Read more: how to use tomato paste to make tomato sauce | Family Cuisine