These candied carrots are sliced carrots in a brown sugar and butter glaze that are simmered until tender. It's a super easy side dish that's perfect for a weeknight dinner or a holiday meal!
Even the most staunch veggie haters will adore these carrots coated in a sticky sweet glaze. They're so simple to make you won't even believe it!
Reading: how to make boiled carrots sweet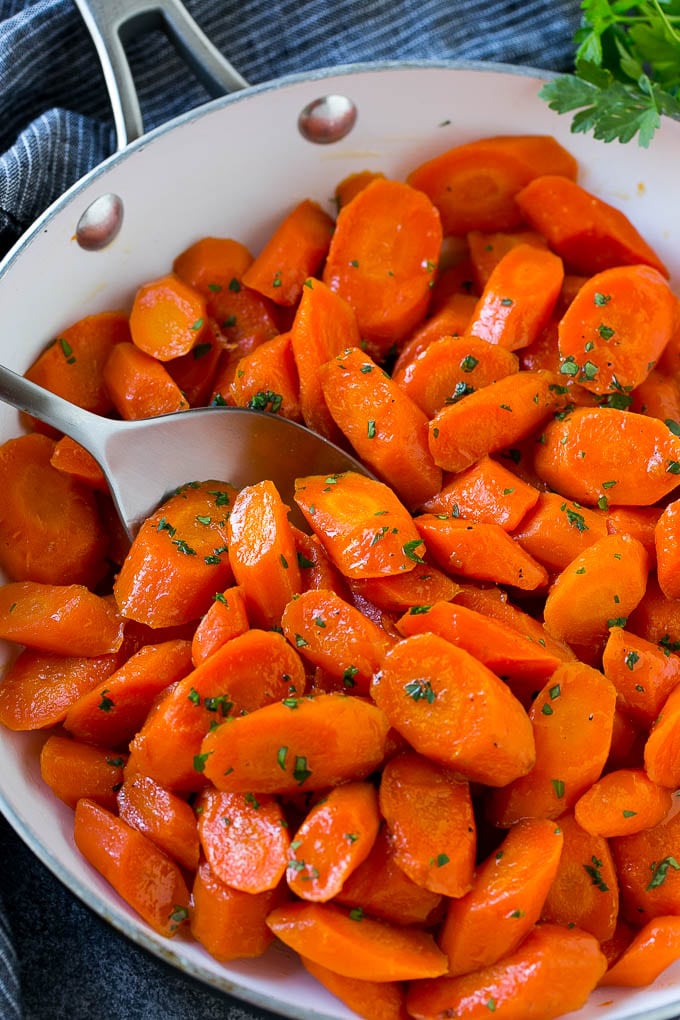 One thing I always have in my fridge is a bag of carrots. They're inexpensive, last for weeks and make for a perfect side dish. These candied carrots dress up your basic steamed carrots with a brown sugar and butter glaze that is out of this world delicious! You can have this side dish on your table in about 15 minutes which makes it perfect for those busy days when you're trying to get dinner made in a hurry.
How to make candied carrots
Read more: how to make good healthy boiled chicken with lettuce | Family Cuisine
To make candied carrots you'll need whole carrots, butter, brown sugar, salt, pepper and parsley. That's it! You can cut your carrots into sticks or slices. I typically do slices because they cook faster and are easier to eat.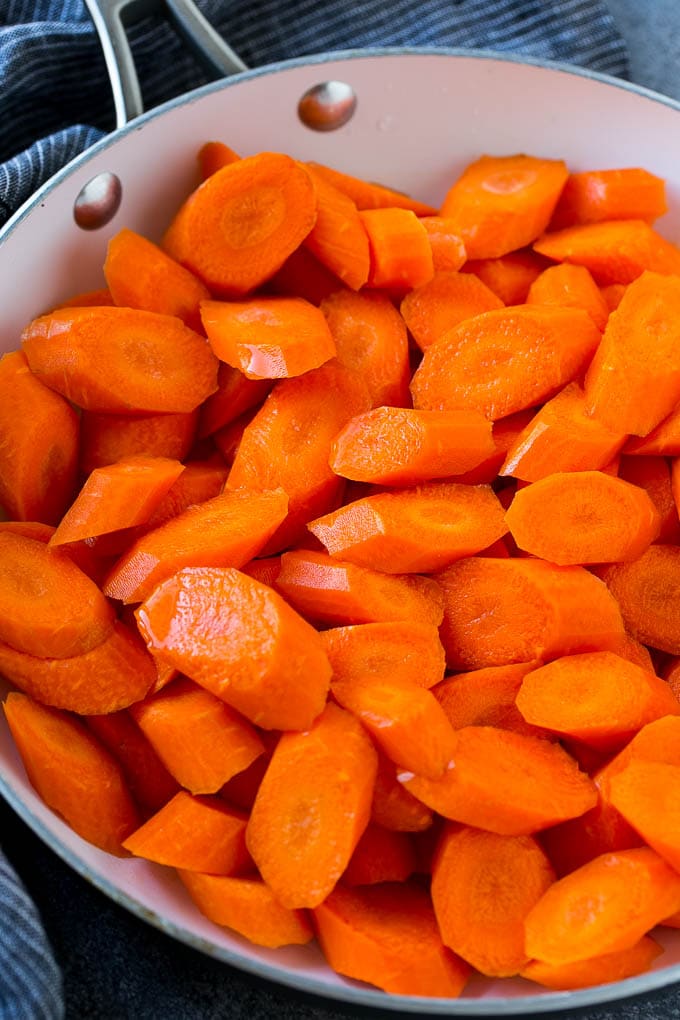 The first step is to simmer your carrots in a little water until they start to soften. After that you'll stir in the butter, brown sugar and seasonings, then let everything cook together until the carrots are coated with delicious glaze.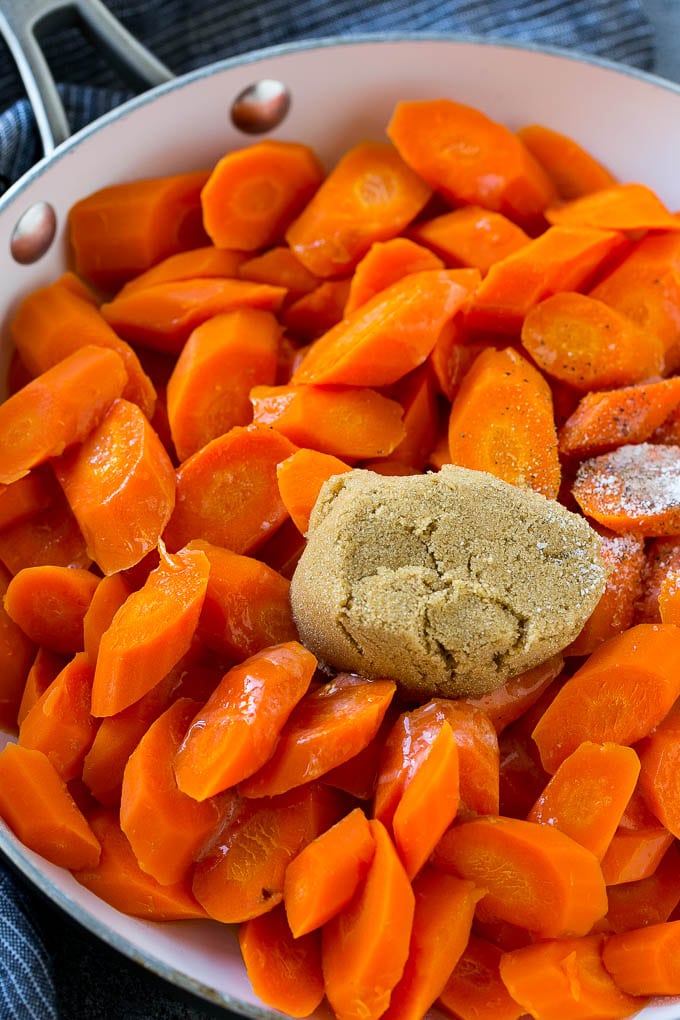 Read more: how to make soft chicken for soup boiled? | Family Cuisine
I add a little chopped parsley at the end for added color and flavor, but you can skip that step if you're in a hurry or don't have any fresh parsley in the house.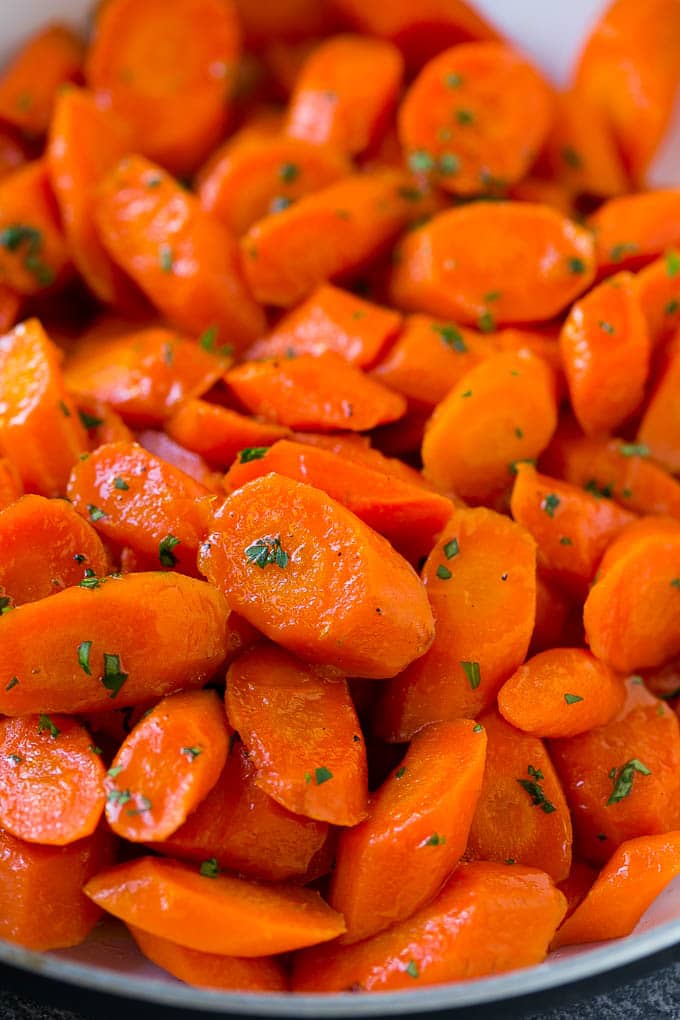 The end result is tender carrots that are both sweet and savory. If you have kids that are picky eaters, these candied carrots are a great way to some some veggies in them, because they taste a little bit like candy as the name implies!
I make these candied carrots as a side to a roasted chicken, and they're always on our Easter table alongside our holiday ham. However you decide to serve your candied carrots, they're sure to be a huge hit!
Read more: how to cool boiled potatoes for potato salad | Family Cuisine
More side dish recipes you'll love
Green Bean Bundles
Garlic Butter Mushrooms
Parmesan Roasted Broccoli
Slow Cooker Creamed Corn
Broccoli and Cheese Casserole