Crispy fried green beans making all of your appetizer dreams comes true! Breaded with seasoned bread crumbs and fried to crunchy perfection!
These tasty green bean fries make for a great appetizer/dinner party starter! If you're a fan of delicious fried appetizers, you'll love fried zucchini, jalapeño poppers, and fried mac and cheese!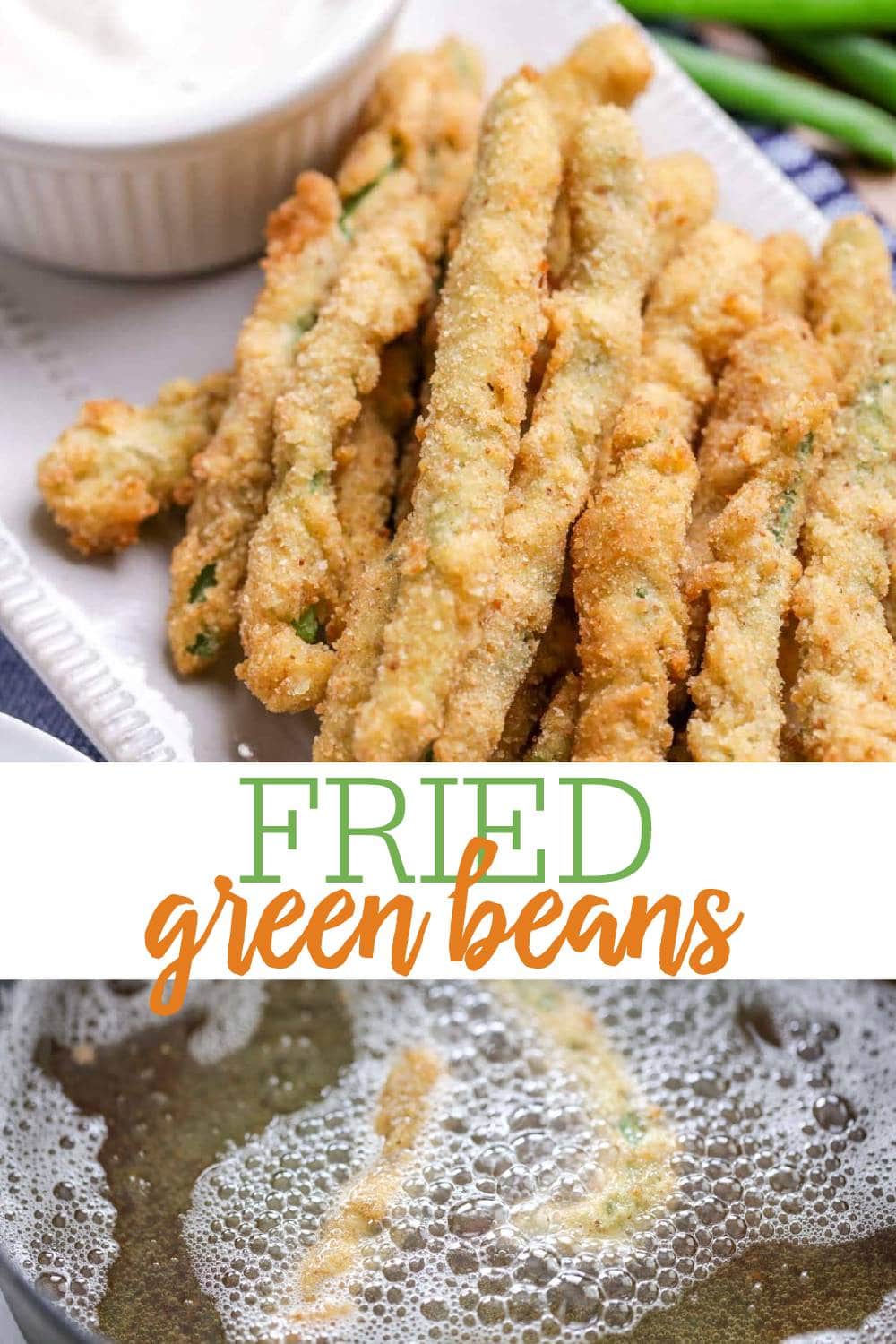 Have you tried Green Bean Fries?
What's better than cooked green beans? Green bean fries of course!
Also read: how to make noodles for stir fry from scratch | Family Cuisine
We can't get enough of these crispy bites of heaven. We love making fried green beans for game day appetizers, an afternoon snack, or for dinner parties with friends and family! Make sure to have some dipping sauces handy—we love dipping ours in cold ranch dressing.
I love the satisfying crunch of each bite of these green bean fries. We always fry up a big batch of these yummies because they do not last long around my family—they are just too good! The green beans stay tender while the breaded outside has just the right amount of crunch.
If you've never fried your green beans before, now is your chance! You're going to fall in love with this appetizer/snack idea.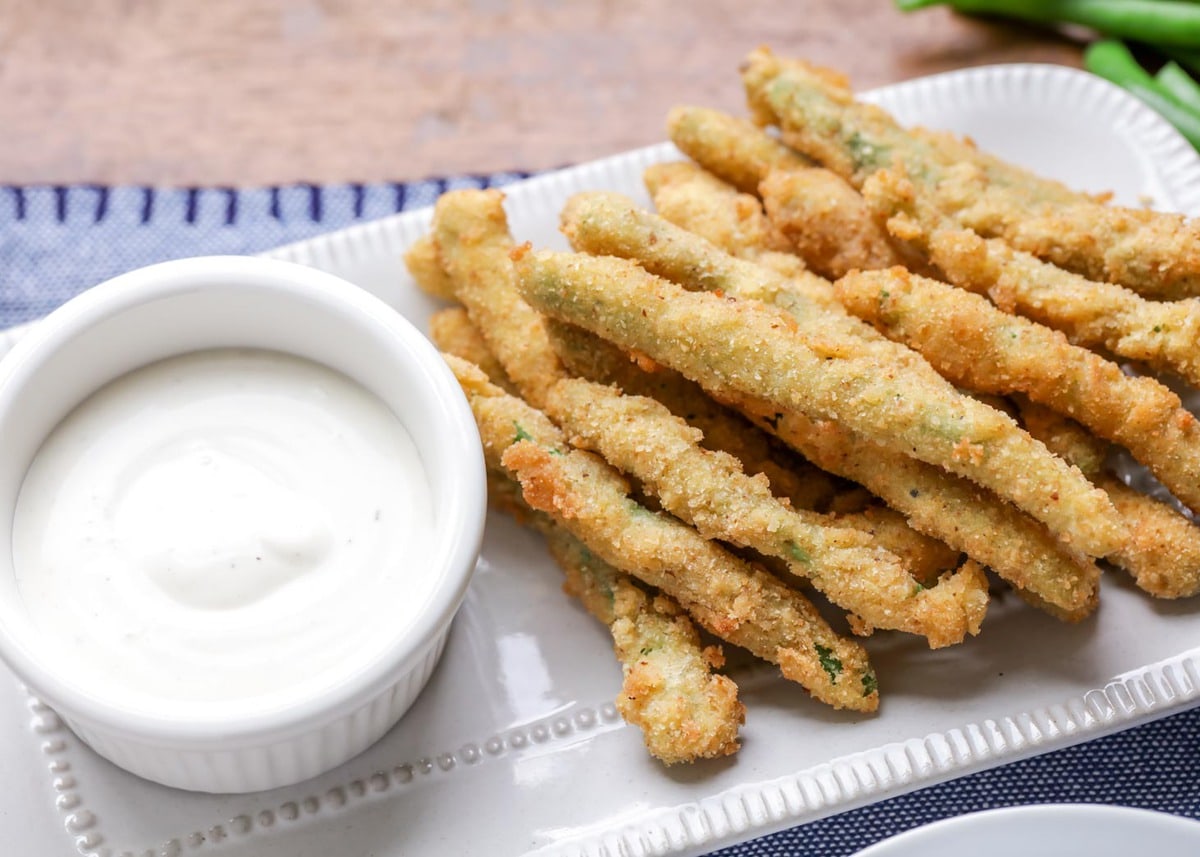 How to Make Fried Green Beans
Making these green bean fries is a lot easier than you might think. Don't be intimated by the frying part- I'll walk you through it!
Also read: how to make stir fry without oyster sauce | Family Cuisine
BLANCH. First you need to blanch the green beans by bringing a pot of water to a boil and cooking the beans for about 2 minutes or until they turn bright green. Immediately add beans to an ice bath (bowl of ice water). Drain the beans and pat them dry with paper towels.
COAT. Meanwhile, heat the oil on medium-high heat in a large sauce pan or deep fryer. While the oil is heating, add flour to a bowl, beaten egg to a separate bowl, and bread crumbs to another bowl. Dredge the green beans in flour, transfer to egg mixture and coat. Add to bread crumbs and make sure entire bean is coated.
FRY. Fry the green beans in oil until golden brown (about 4 minutes) and once fried, add to paper-towel lined plate to drain excess oil.
Also read: how to fry shrimp with just flour | Family Cuisine
Serve immediately! Here are some dip ideas:
Ranch dressing
Homemade Hummus
Avocado Lime Ranch Dip
Chipotle Ranch
Dill Vegetable Dip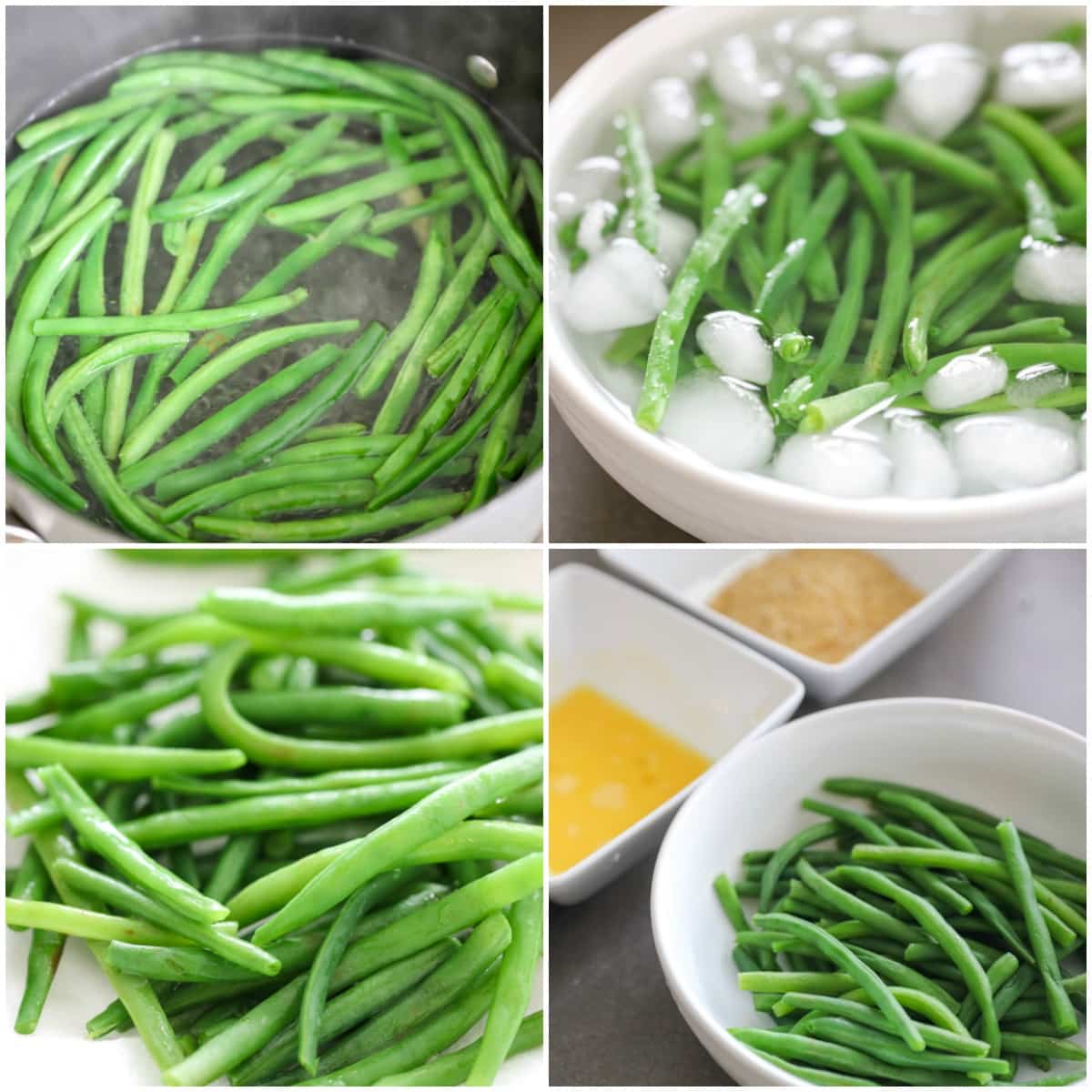 fried green beans recipe Variations + Tips
Baking. If you'd prefer to make these in the oven, lay them on a greased baking sheet in a single layer. Bake for 12-15 minutes at 425 degrees or until they are golden brown. Easy!
Air Fryer. Do you have an air fryer? Place your breaded green beans in the air fryer at 390 for about 5 minutes or until they turn golden brown.
Leftovers? I don't recommend storing leftovers of these green bean fries. They are definitely best eaten immediately after cooked. They will begin to get soggy if you keep leftovers and reheat them. I promise you won't have any leftovers because these are too tasty!!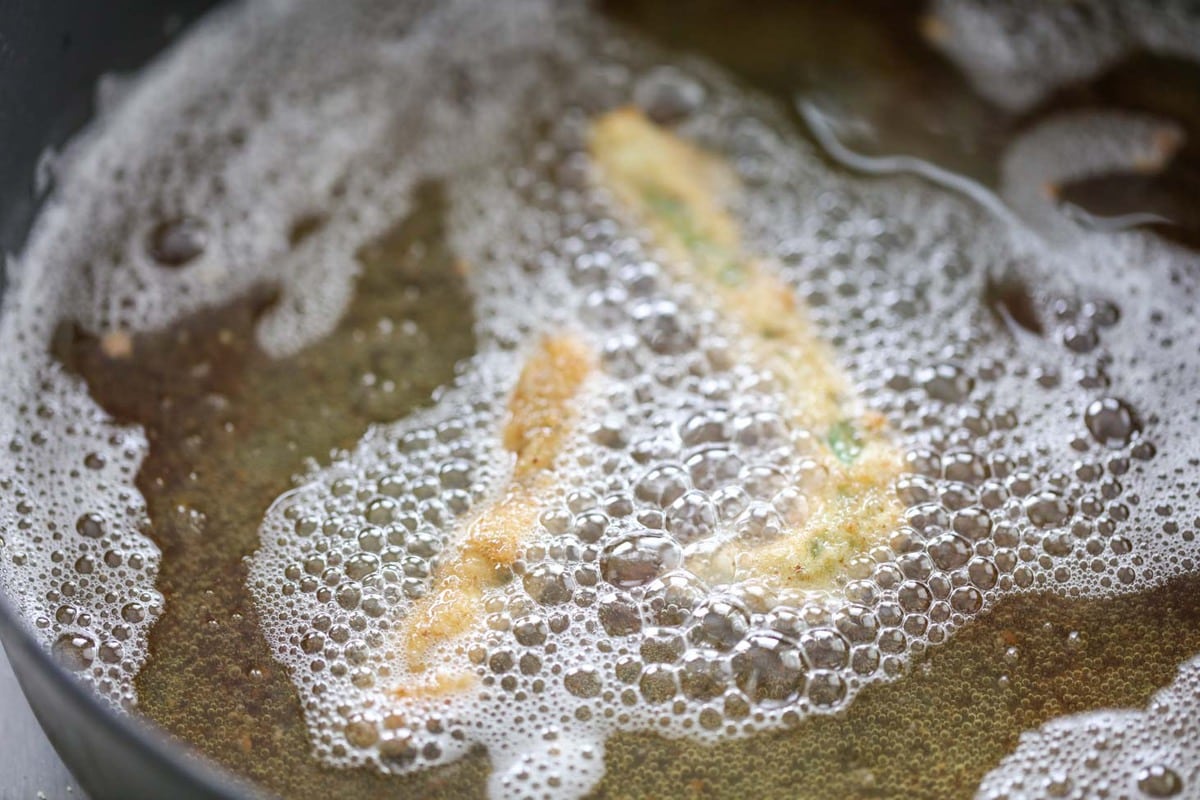 For more green bean recipes, try:
Green Bean Bundles
Crock Pot Green Beans with Bacon
Green Bean Casserole
Roasted Green Beans
For more veggie appetizers, check out:
Veggie Cups
Baked Zucchini Fries
Sweet Potato Skins