Easy Buttermilk substitute for cooking and baking! Learn How to Make Buttermilk with just two ingredients! Dairy-free and vegan, too!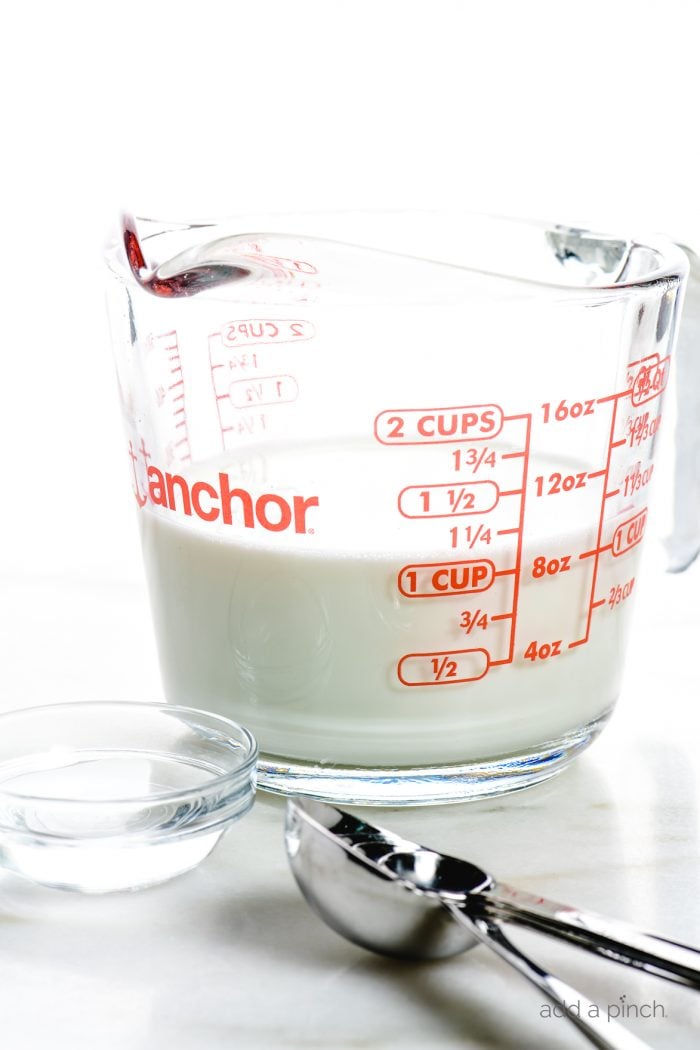 Buttermilk Substitute
Buttermilk is one ingredient that I love to have on hand. I use it in so many recipes, from buttermilk pancakes to biscuits to buttermilk pie! I never like being without it. But, sometimes I think I have plenty only to realize that I don't. This is when it is great to know how to make your own! It is so easy to do and only takes two ingredients that work perfectly in baking and cooking.
Reading: how to make buttermilk from regular milk and lemon juice
What Can I Use If I Don't Have Buttermilk?
There are a few of the popular buttermilk substitutions. Pick the best option that works for you based on what you have available.
1 cup buttermilk = 1 cup plain yogurt
1 cup buttermilk = ¾ cup sour cream + ¼ cup water or milk
1 cup buttermilk = 1 cup milk + 1 tablespoon lemon juice
1 cup buttermilk = 1 cup milk + 1 tablespoon distilled white vinegar
How to Make Buttermilk Substitute
The simplest way to make your own substitute is to add lemon juice or distilled white vinegar to a cup of milk or dairy-free milk (see below). Allow the milk to sit for about 10 minutes to thicken.
How to Make Dairy-Free and Vegan
Enjoy this dairy-free version to use in so many of your recipes. This is perfect for those who have dairy allergies or who follow a vegan diet and lifestyle.
Read more: How to make herbal tea from fresh herbs
To make a dairy-free and/ or, you simply use your favorite non-dairy milk such as soy, coconut, almond, rice or oat milk in place of the milk called for in the recipe! It's that easy!
1 cup buttermilk = 1 cup non-dairy milk (coconut, soy, rice, oat) + 1 tablespoon lemon juice
1 cup buttermilk = 1 cup non-dairy milk (coconut, soy, rice, oat) = 1 tablespoon vinegar
Can You Freeze Buttermilk?
Yes! Simply spoon any that has not been used by the tablespoon into an ice cube tray. Place the tray into the freezer until frozen well, about an hour. Remove from the freezer and dispense the frozen cubes into a freezer-safe container. Freeze for up to 3 months.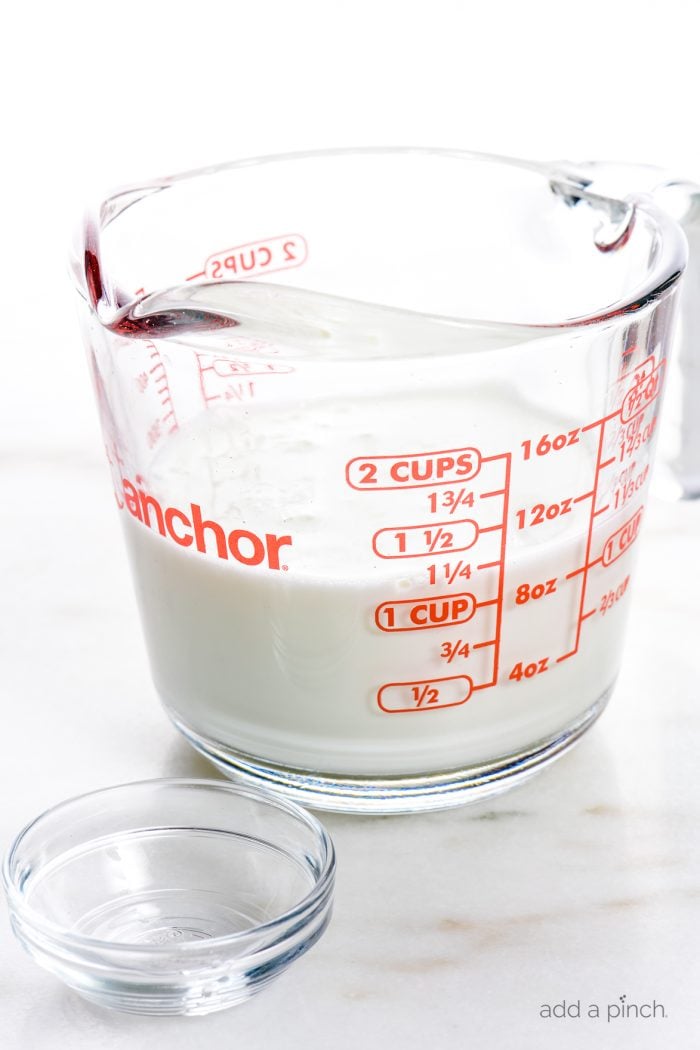 What is Buttermilk?
Traditionally, it was the leftover liquid from churning cream to make butter. This is now referred to as traditional buttermilk.
What you buy in the grocery stores is now cultured, which is produced by adding cultures to milk during the fermentation process to simulate the lactic acid that would naturally occur in the traditional kind.
My homemade substitute works the same in cooking and baking. It's such a time saver to be able to make your own.
Uses
Adds Flavor
Read more: How to use a french press to make coffee
It adds a tangy flavor to many dishes such as salad dressings and dips.
Ranch Dressing
Roasted Red Pepper Dip
Tenderizes
It's great for soaking meats and vegetables to tenderize them before cooking, generally frying.
Chicken Strips Recipe
Onion Rings Recipe
Leavens Baked Goods
It reacts with other chemical leaveners in recipes to produce gas bubbles which then helps cakes, cookies, and other baked goods to rise.
Biscuits Recipe
Pancake Recipe
Butter Cake Recipe
Here's how to make my homemade substitute. I hope you find this useful!
Enjoy!Robyn xo
Read more: How to drink black coffee without sugar