Cathedral Window Gelatin is a show-stopping dessert masterpiece perfect for the holidays. Soft, creamy, and silky with colorful gelatin, it tastes amazing as it looks!
Looking for an impressive holiday centerpiece that's both pretty and delicious?
Reading: how to make cathedral window gelatin dessert
Read more: vegan dessert to make with chunky applesauce
This cathedral window gelatin's festive colors definitely fit the mood of the season and its creamy, melt-in-your-mouth texture is sure to please everyone at the party. Your guests will be lining up for slice after slice!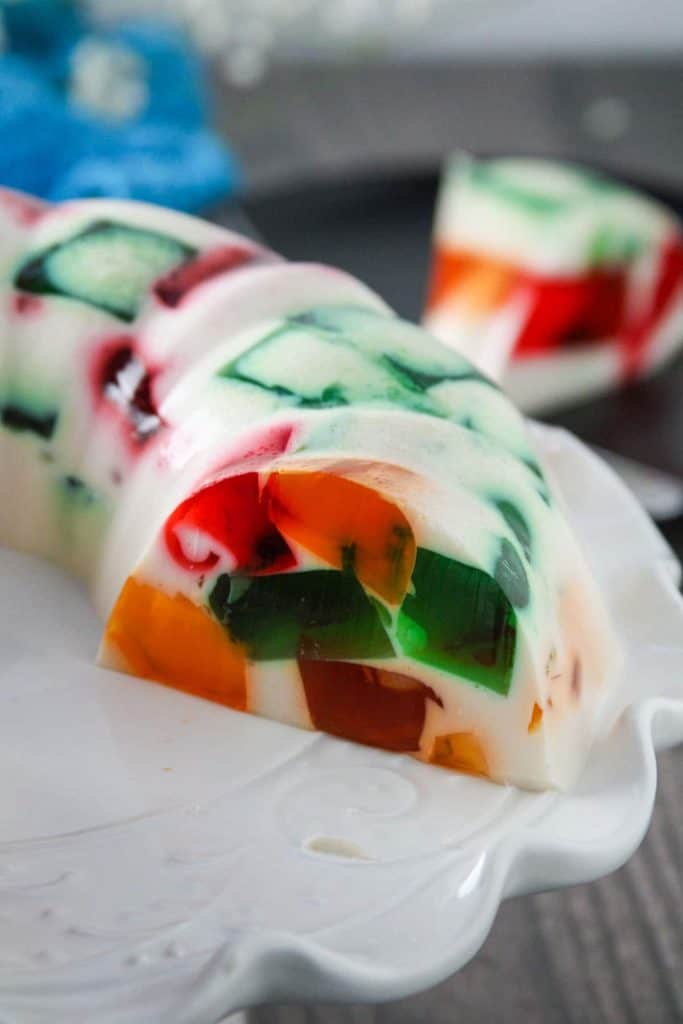 But although it's most popular during the holiday season, there's no reason why we should limit it for Christmastime. We all need something colorful and cheery year-round, right?
And not only is the broken glass jello delicious, but it's also fun to make as it is to eat! Make it a memorable cooking project with the whole family!
Easy steps
Read more: what dessert to make with mini candy bars
The recipe has two parts; the colored gelatin cubes and the cream gelatin base.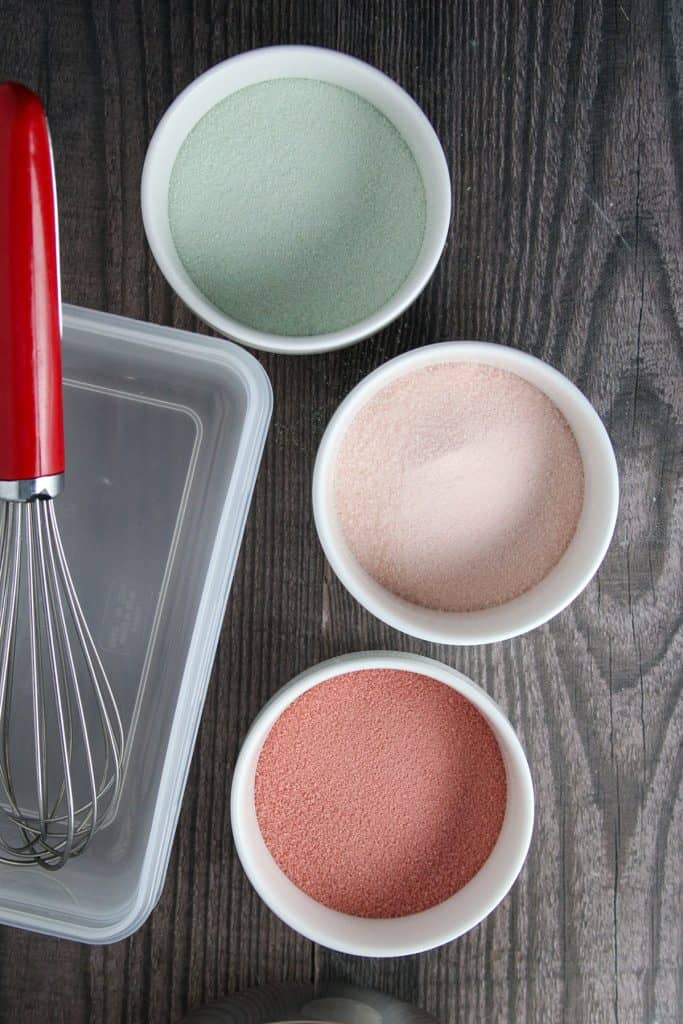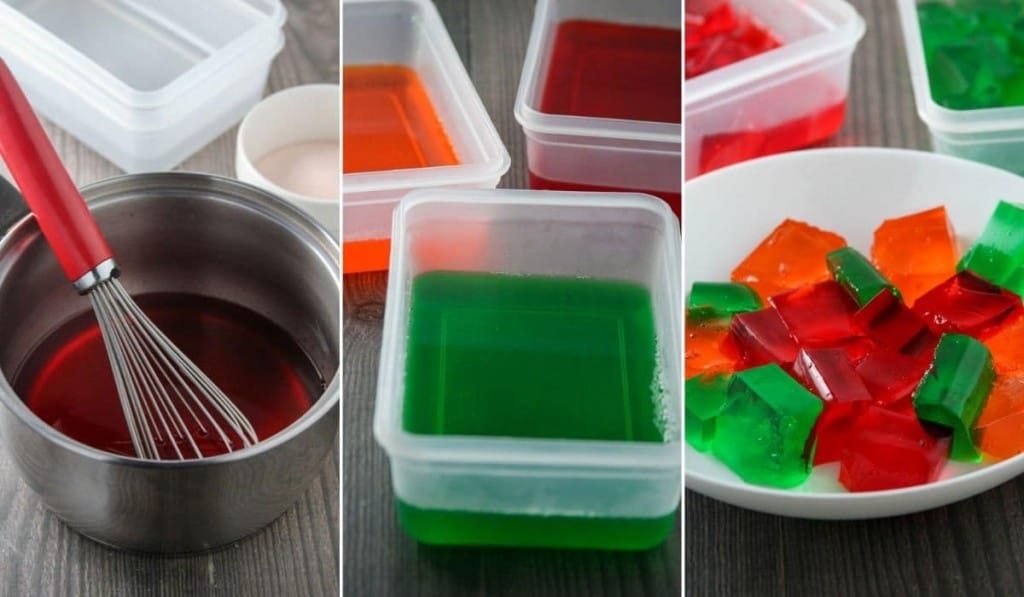 The brand of gelatin (Pamana) I use is 3.1 ounces in weight and calls for 410 ml of water (14 ounces). I decrease the water to 12 ounces for the colored gelatin to yield a firmer texture. Different gelatin brands have different liquid requirements; please check your package directions.
To enhance the flavor of the colored gelatin, you can substitute coconut or fruit juice for the water. However, I don't recommend adding food coloring as they might bleed into the white gelatin base.
The brand I use is already sweetened. Again, please check the package you're using as you may have to add sugar to taste.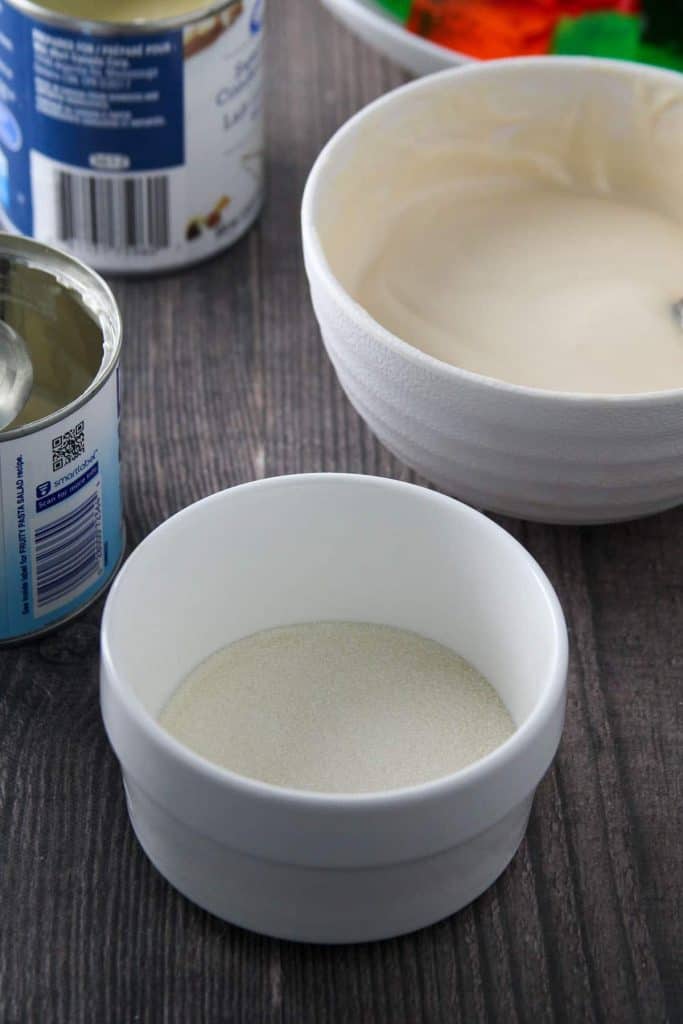 Please do not add fruit juices to the milk gelatin as the acids might curdle the all-purpose cream.
For even distribution, allow the cream gelatin to slightly thicken before adding the colored cubes. The cream-gelatin base will thicken fast when the all-purpose cream and condensed milk are added so drop the cubes quickly.
Allow the gelatin to cool before covering with plastic film and refrigerating as the steam will create water puddles on top.
Lightly grease the inside of the mold to make releasing the set gelatin easier. You can also use silicone molds if you have any.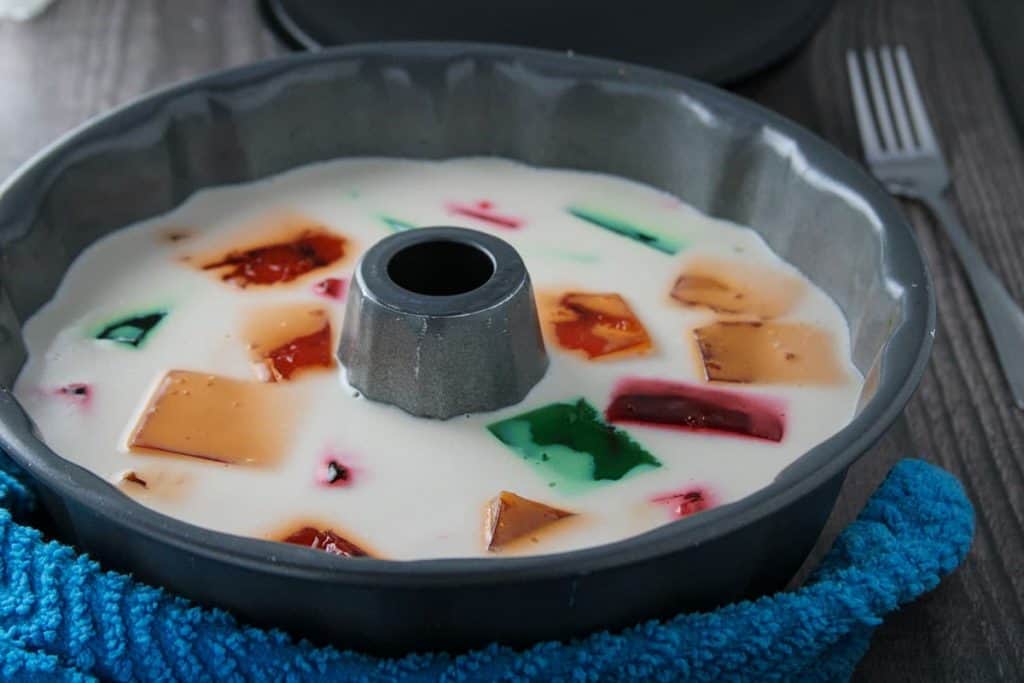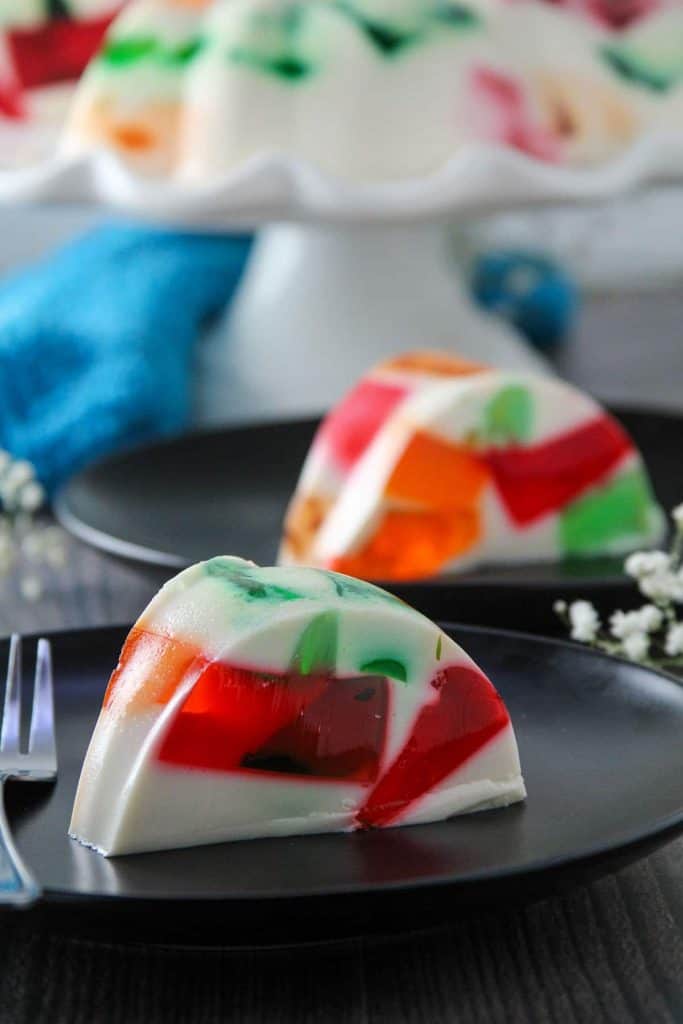 Guys, 3 days to Christmas! There's still plenty of time to make this show-stopper cathedral window gelatin and wow the crowd! Please make sure to check out my recommended top ten Filipino Christmas desserts for more scrumptious holiday ideas and stay tuned for a lot more recipes to come.
Thank you for making Kawaling Pinoy your source of everything delicious this holiday season. I appreciate you!
Read more: how to make black pepper chicken dinner then dessert