Here's an easy Celery Juice Recipe that is nourishing, fresh, and delicious, with directions for making it in a juicer or a blender. Fresh celery juice is a nourishing beverage that you can drink in the morning or at any time of day.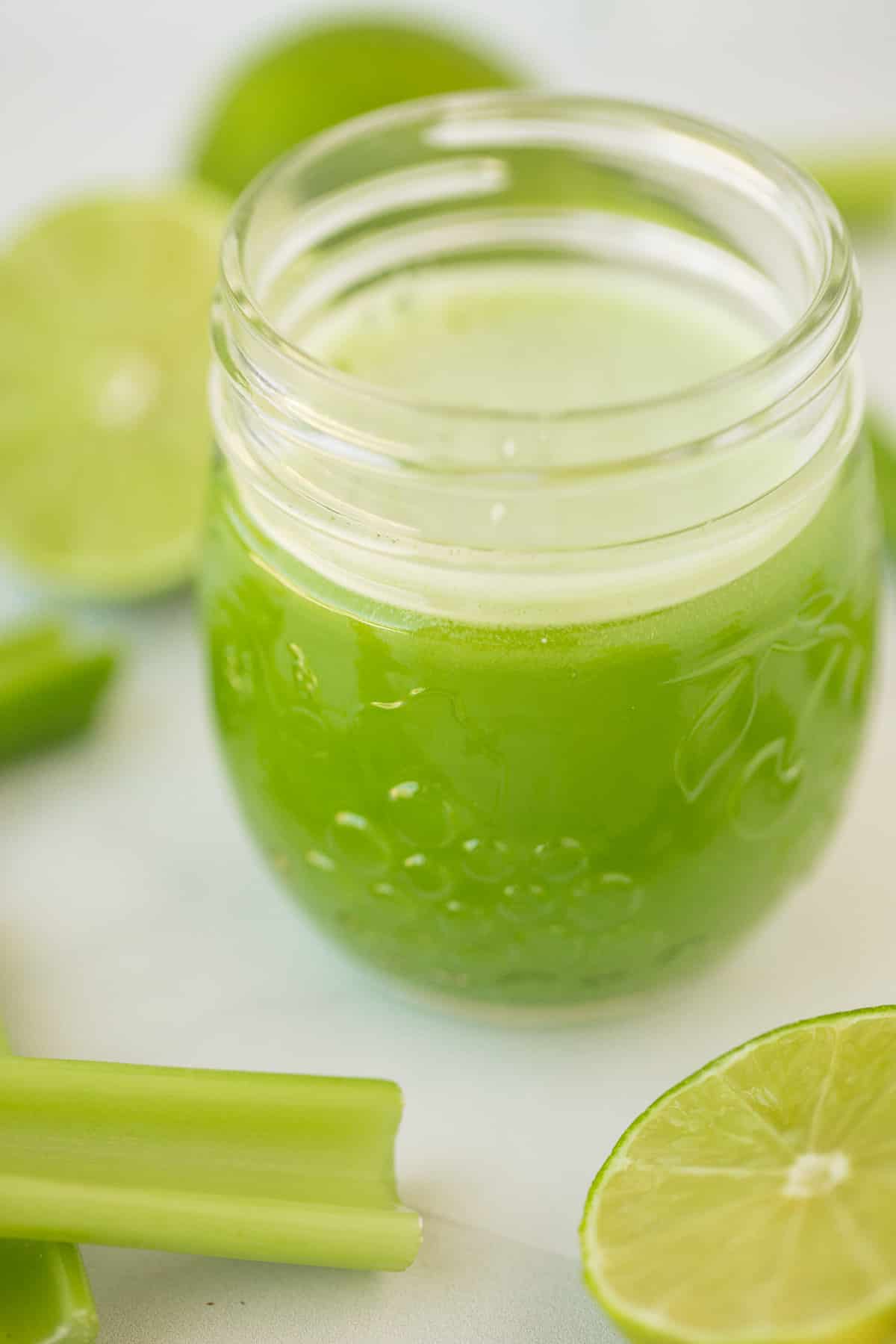 Drinking celery juice is one of the hottest health trends for health and healing. The celery juice craze has been made popular by the Medical Medium (Anthony William) podcast and books.
Reading: how to make celery juice taste good
Potential Health Benefits of Celery
Celery is naturally loaded with natural sodium and antioxidants. Celery and celery seeds, also known as Apium graveolens, have been traditionally used in traditional medicine for centuries to help with various conditions.
There is also a nice bit of modern scientific evidence showing the benefits of eating celery, including on high cholesterol, Parkinson's disease, infertility, and cancer.
So, even though there isn't a lot of specific research on drinking celery juice, the science does seem to agree that celery is a healthy food to eat. Celery is a goo source of vitamin C and vitamin K, plus antioxidants that can fight free radicals. Both celery and celery leaves have anti-inflammatory properties.
Bloating & Digestion
There are a lot of claims that drinking celery juice can help reduce bloating and help with digestion. It really depends on the individual and what your digestive system is used to. This juice can help with digestion, bloating and detoxification, but it kind of depends on what you're used to and what state of health your gut is in when you start.
In regards to the other supposed benefits of drinking celery juice to help reverse chronic diseases including liver disease, high blood pressure, acid reflux, or heart disease, I would advise you to consult with your healthcare provider since there just isn't enough scientific evidence to support those claims.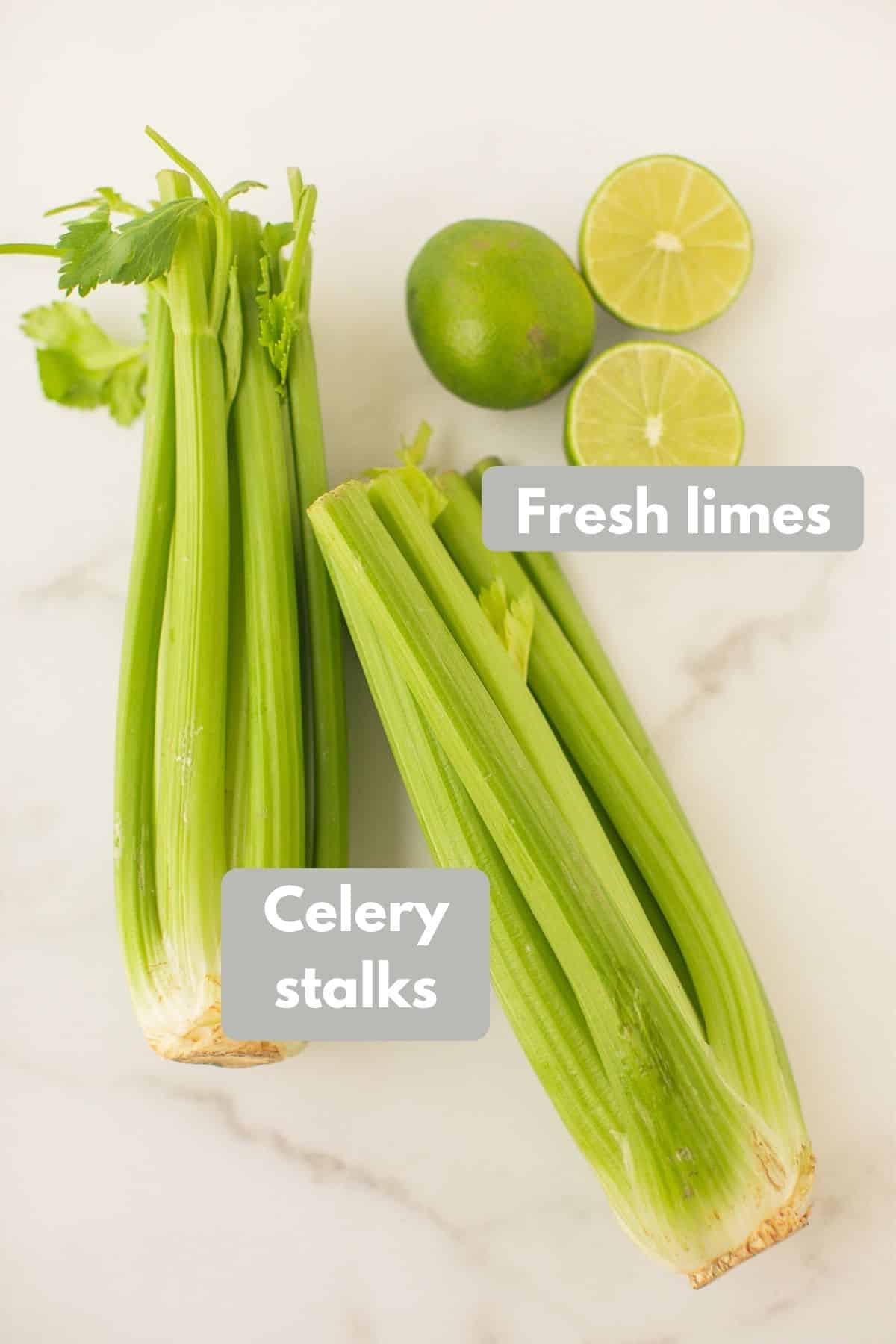 Juicing Tips
Making celery juice is actually really easy! You only need celery stalks and a juicer. Or, if you have a blender, you can also make fresh juice, but you'll need to strain it through a nut milk bag.
Consider buying organic celery if you can, since celery is often sprayed with pesticides and is on the Dirty Dozen list.
I also like to include a fresh, peeled lime as an optional ingredient. I like how it adds brightness and some extra flavor. You can also use fresh lemon juice to help improve the taste of celery juice. I've been known to juice an apple with the celery, too, but that's also optional and increases the sugar content.
For the Medical Medium straight celery juice recipe, just use 100% celery. Do not add anything else.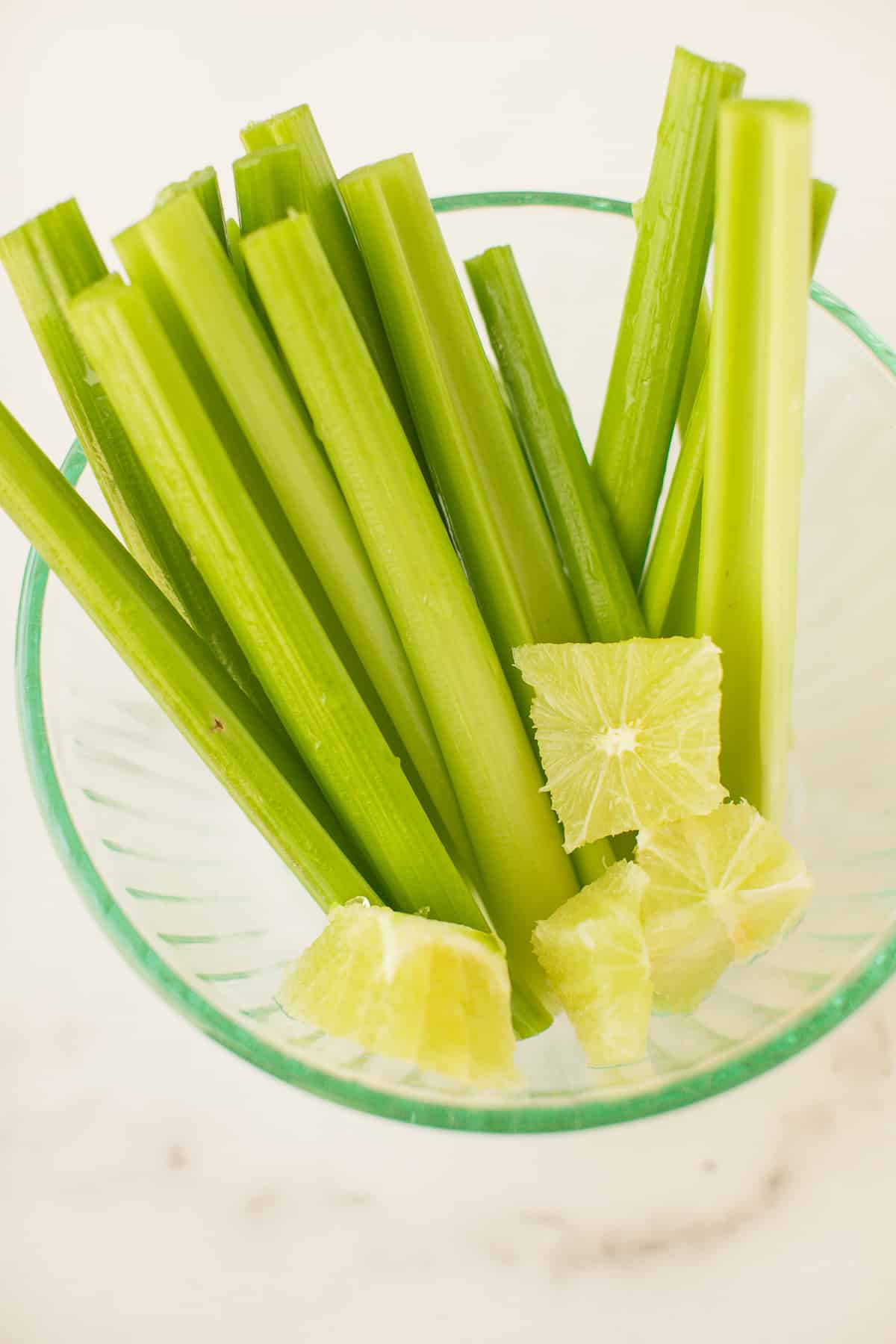 Recipe Steps
Using a Juicer
Step One
Grab two bunches of celery and cut off the base and the top of the stalks.
Step Two
Read more: Easy Fruit Smoothie | Family Cuisine
Wash the stalks gently in a colander.
Step Three
Feed the celery through the feeding tube of your juicer.
Step Four
Serve the juice immediately and keep any leftovers in a tightly sealed jar in the fridge.
Using a High-Speed Blender
Step One
Grab two bunches of celery and cut off the base and the top of the stalks.
Step Two
Wash them gently in a colander.
Step Three
Chop the celery stalks into thirds and place them in the base of your high-speed blender.
Step Four
Add 1/2 cup of water and put on the lid. Blend until smooth, using the tamper to push the celery into the blades if necessary.
Step Five
Place a clean nut milk bag over the mouth of a pitcher and pour the blended celery through the nut milk bag. Use your hands to squeeze the celery juice through the bag.
Step Six
Serve the juice immediately and keep any leftovers in a tightly sealed jar in the fridge.

FAQs
Recommended Items
Omega masticating juicer (read this article on how to pick the best juicer) or
High-speed blender like a Blendtec or a Vitamix
Juice jar with an air-tight lid
Other Healthy Juices You Might Like
Beet Juice
Carrot Juice with Orange & Ginger
Celery Cucumber Green Juice
Detox Veggie Juice
Lemon & Ginger Green Juice
Read more: 10 Alcoholic Smoothie Recipes (with Pictures)
Or, check up my round-up of the Best Juicing Recipes for Beginners for other healthy green juice recipes.
For other information related to juice fasting, check out my article on Juicing for Weight Loss & Health.
My Experience
While some people are very disciplined about drinking celery juice first thing in the morning, I do not find that appealing at all. Sometimes I will use celery juice in my smoothie recipe. But, more often, I drink it as a mid-morning snack on an empty stomach.
I have not tried drinking it consistently in the morning. I drink it mostly for the extra fiber and antioxidants, not to try and treat any condition. To be honest, I consider celery juice just as one of the many green juices that are part of a healthy diet that can contribute to overall health.
Now it's your turn! Tell me about your experience with juicing and whether or not you've incorporated this practice into your daily wellness routine.
I hope you make this recipe! If you do, please leave a comment and a starred review below.
And, consider following me on social media so we can stay connected. I'm on Facebook, Pinterest, Instagram, and YouTube!
Print
Note: this post is for informational purposes only and is not intended as medical advice. Please consult your healthcare provider for recommendations related to your individual situation.
Don't forget to join the Clean Eating Kitchen newsletter. You'll get my Clean Eating Quick Start Guide, plus links to all the latest recipes.
Read more: how to make smoothies with frozen fruit and water