Below are the best how to make cherry delight dessert with cool whip topics edited and compiled by us
Cherry Delight – a dessert that's always a hit at parties and get-togethers. No-bake cheesecake layer topped with cherry pie filling makes this an irresistible treat!
If you love creamy no-bake desserts, you should try my No-Bake Pumpkin Pie. Serve it for the holidays, along with cookies, like my Red Velvet Crinkle Cookies.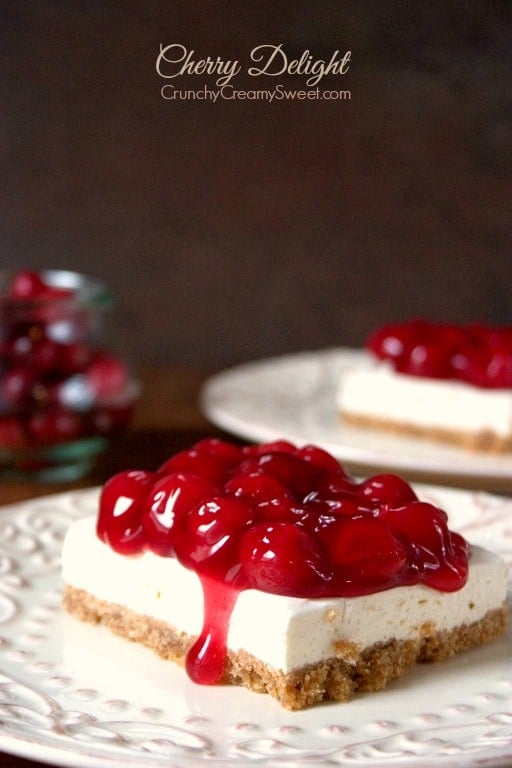 CHERRY DELIGHT
I am so excited to finally share this recipe on the blog! It is a family recipe and a dessert we always look forward to during holidays. It's super easy to make, requires no baking (although I did bake the crust to set it even more) and looks so festive! My Husband's Grandmother used to make this dessert for holidays. I never had a chance to meet her but I always think of her when this treat appears on the holiday table. My brother-in-law took over the tradition of making the Cherry Delight.
Ingredients Needed:
graham crackers
butter
sugar
cream cheese
whipped topping
powdered sugar
vanilla extract
cherry pie filling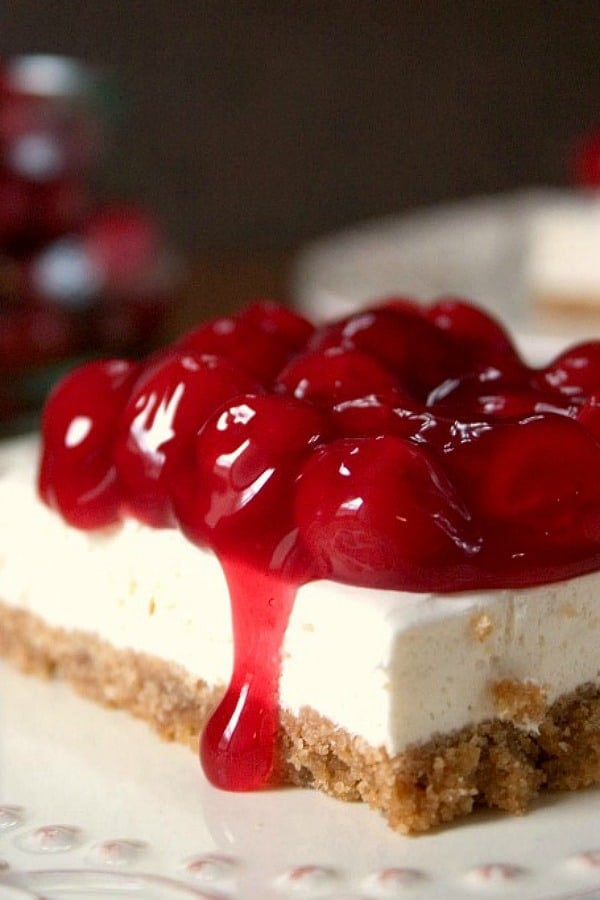 HOW TO MAKE CHERRY DELIGHT?
WHAT IS CHERRY DELIGHT?
Cherry Delight – the name says it all! This dessert is sweet, creamy and absolutely delightful! It's bound to become a hit this holiday season. Actually, it's perfect for summer parties too, when you need a no-bake dessert or any get-togethers!
The graham crust can be made with graham crackers. The creamy layer is a no-bake cheesecake layer that requires only 4 ingredients mixed together. It will set and have a mousse like texture. The topping is our favorite pie filling: cherry. You can simply customize this dessert to your liking by using different cookies for the crust, adding different extract to the creamy filling and using your favorite pie filling.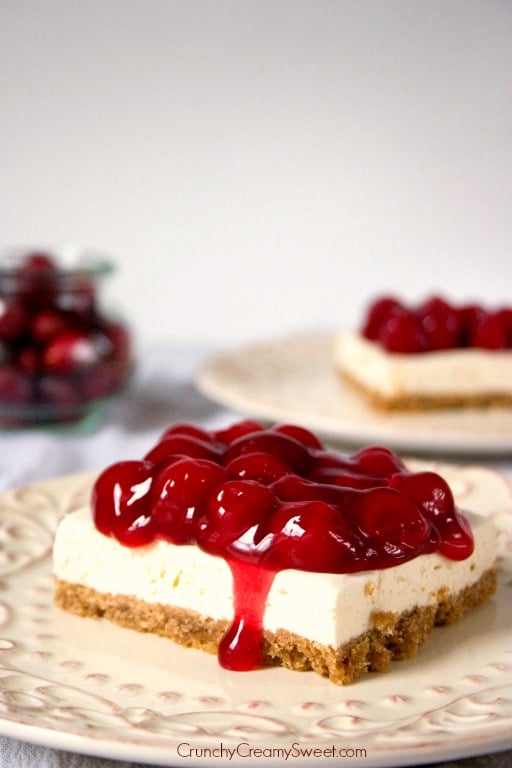 Anyway, you make it, this dessert is made for sharing with your loved ones this holiday season and at any celebrations. Enjoy, my friends!
Related Recipes:
Cranberry Orange Cheesecake
Perfect Cheesecake
Caramel Apple Cheesecake

If you like this recipe and make it, snap a photo and share it on INSTAGRAM! Tag me @crunchycreamysweet so I can check it out and leave a comment! 😀