There's always time to whip up a quick chicken and shrimp stir-fry! Here's a recipe with broccoli that's paleo, keto, and low-carb friendly. It's also a dish that can be enjoyed on the strict autoimmune protocol (AIP) diet.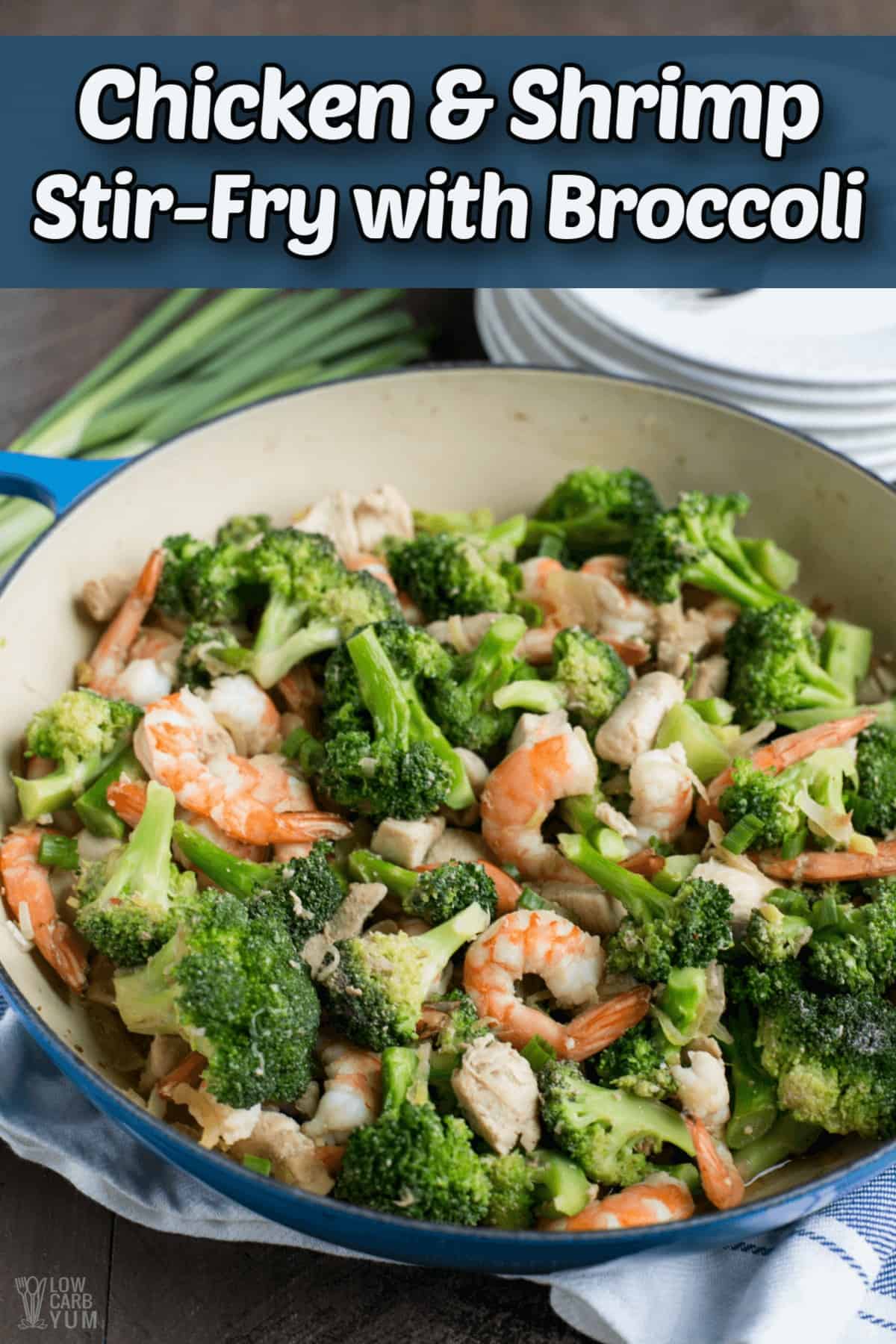 Jump to:
How to stir fry shrimp and chicken
Best soy sauce alternative
Options for faster prep
Variations
Other recipes to try
Chicken and Shrimp Stir Fry
Asian inspired stir-fry dishes have always been a favorite. That's because they are so quick and easy to prepare.
In fact, all of my previous recipes are single meat. But, with this easy chicken and shrimp stir-fry, I'm changing that!
This simple dish can be made in under 30 minutes making it a great choice for weeknight dinners. All you need to do is stir-fry the meat and vegetables until cooked and add in seasonings.
You can also change up the vegetables if you'd like. Sometimes I just dump in a bag of frozen vegetables to make preparation even easier.
How to stir fry shrimp and chicken
Also read: how to make simple fried rice without egg | Family Cuisine
It doesn't take long to cook up a mix of seafood, poultry, and veggies! There's only a few steps and about 20 minutes of cooking time.
Cook onions in lard or coconut oil over medium-high heatuntil they are translucent.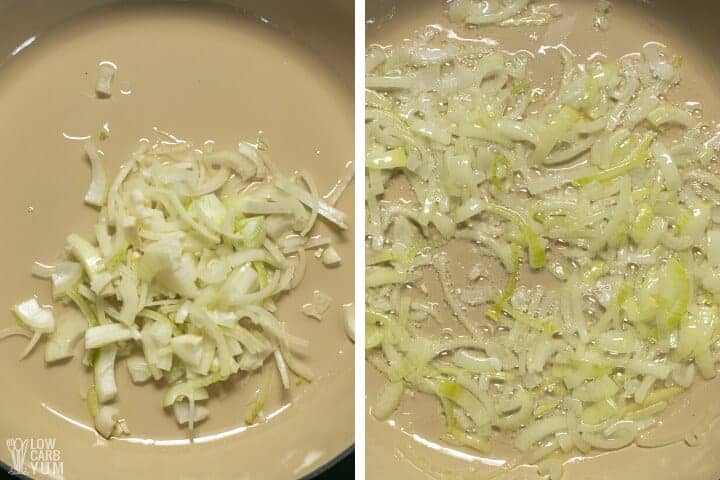 Stir in garlic and ginger. Continue to stir-fry until the garlic is fragrant.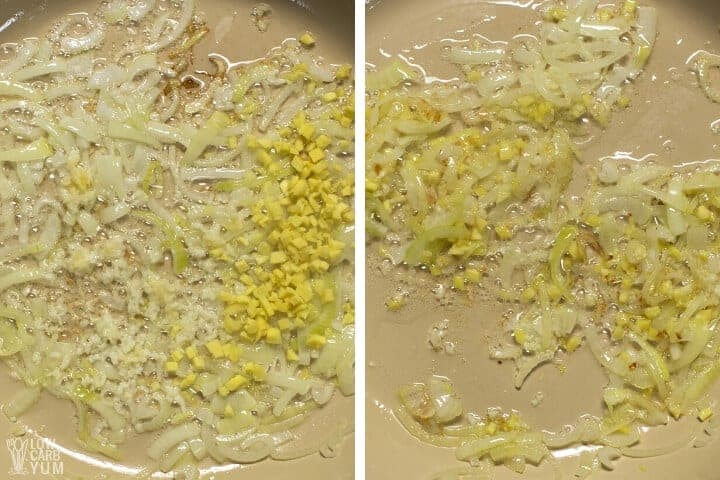 Add broccoli and stir fry for about 10 minutes.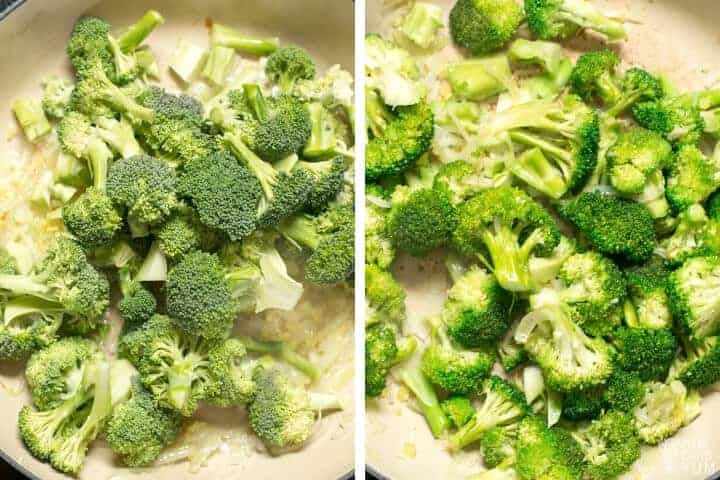 Stir in chicken, coconut aminos (or soy sauce), stevia, and salt.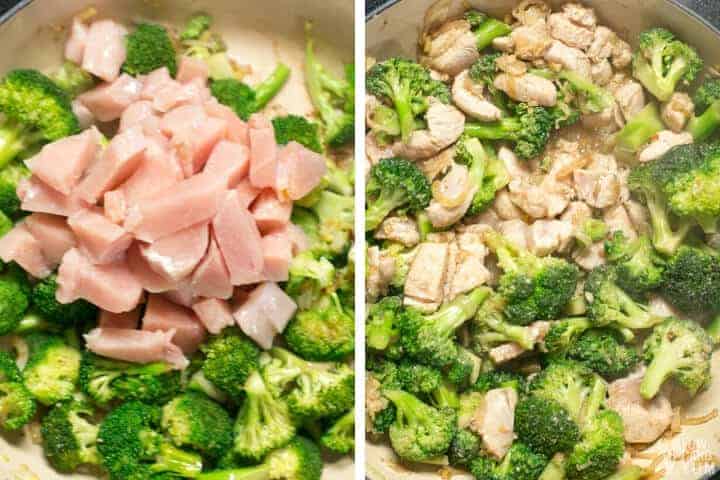 Add in shrimp and continue to cook until shrimp is pink and hot. Cover if needed.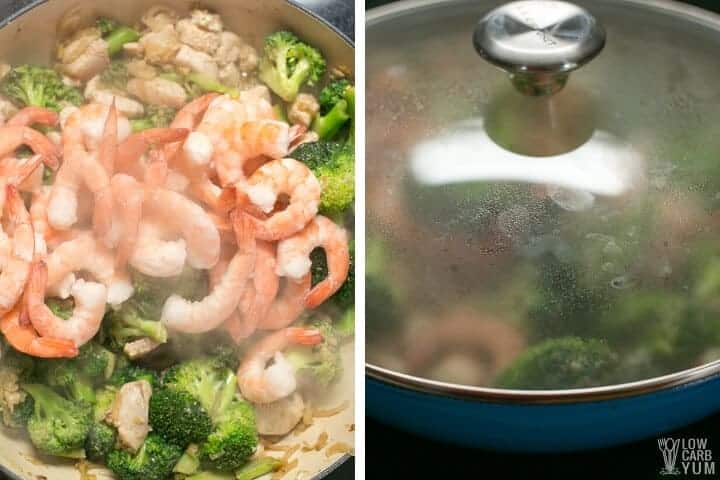 That's all there is to making this easy and delicious stir-fry recipe!
Best soy sauce alternative
I used to use a lot of soy sauce. Then I switched to gluten-free tamari. These days, I've moved away from soy altogether and use coconut aminos instead.
Because it's made from coconut, the aminos has a slightly sweet taste. But, it tastes great in dishes like this chicken and shrimp stir-fry where a little sweetener is added.
The one downside is that coconut aminos does have about 2-3 times more carbs than soy sauce. So you may want to stick to soy sauce which is made from fermented soy which has been shown to be better than unfermented.
Options for faster prep
Also read: how to cook zucchini in pasta stir fry | Family Cuisine
It does take a little time to chop ingredients. To save time, you can buy pre-cut chicken and vegetables. Frozen mixed veggies can also eliminate the need to cut up fresh vegetables.
If the ingredients are already prepped, the recipe should be ready in less than 25 minutes from start to finish.
Using pre-cooked chicken and shrimp will also shorten the cooking time.
Variations
With so much flexibility, stir-fry skillet dishes have become a staple for me. I just mix in whatever meat and vegetables I have.
It's perfectly fine to use a single meat in the dish. Just skip the chicken for a great keto shrimp stir-fry. But be sure to double up on the amount.
Also read: how to make trinidad fry bake | Family Cuisine
When I'm in the mood for seafood, I like to swap out the chicken for scallops. The broccoli can also be blended with cauliflower or swapped out for asparagus or green beans.
Other recipes to try
Need a few more quick and easy stir-fry keto dinners? These are some of our family favorites:
Ground Beef and Green Beans is one of the easiest keto dinner recipes ever!
Chicken Green Bean Stir Fry blends in fresh tomatoes for added color and taste.
Keto Pepper Steak can be made with optional baby corn which has a very low net carb count.
Chicken Bok Choy Stir Fry adds a keto-friendly coating to the chicken made without the traditional cornstarch.
Ginger Chicken is an excellent way to repurpose leftover poultry into a tasty new dish.
You may also want to check out these keto sauces to use in your stir-fry!
★ FOLLOW ME ON FACEBOOK, PINTEREST, AND INSTAGRAM FOR MORE EASY KETO RECIPES.
Originally Published: January 29, 2018… Last Updated: May 15, 2020