Here are the hottest how to make chilaquiles with el pato sauce topics edited and compiled by us
Chilaquiles is an easy camping breakfast – crispy tortillas simmered in a spicy tomato sauce and topped with a few eggs. It takes less than 30 minutes to make, and it's vegetarian, too!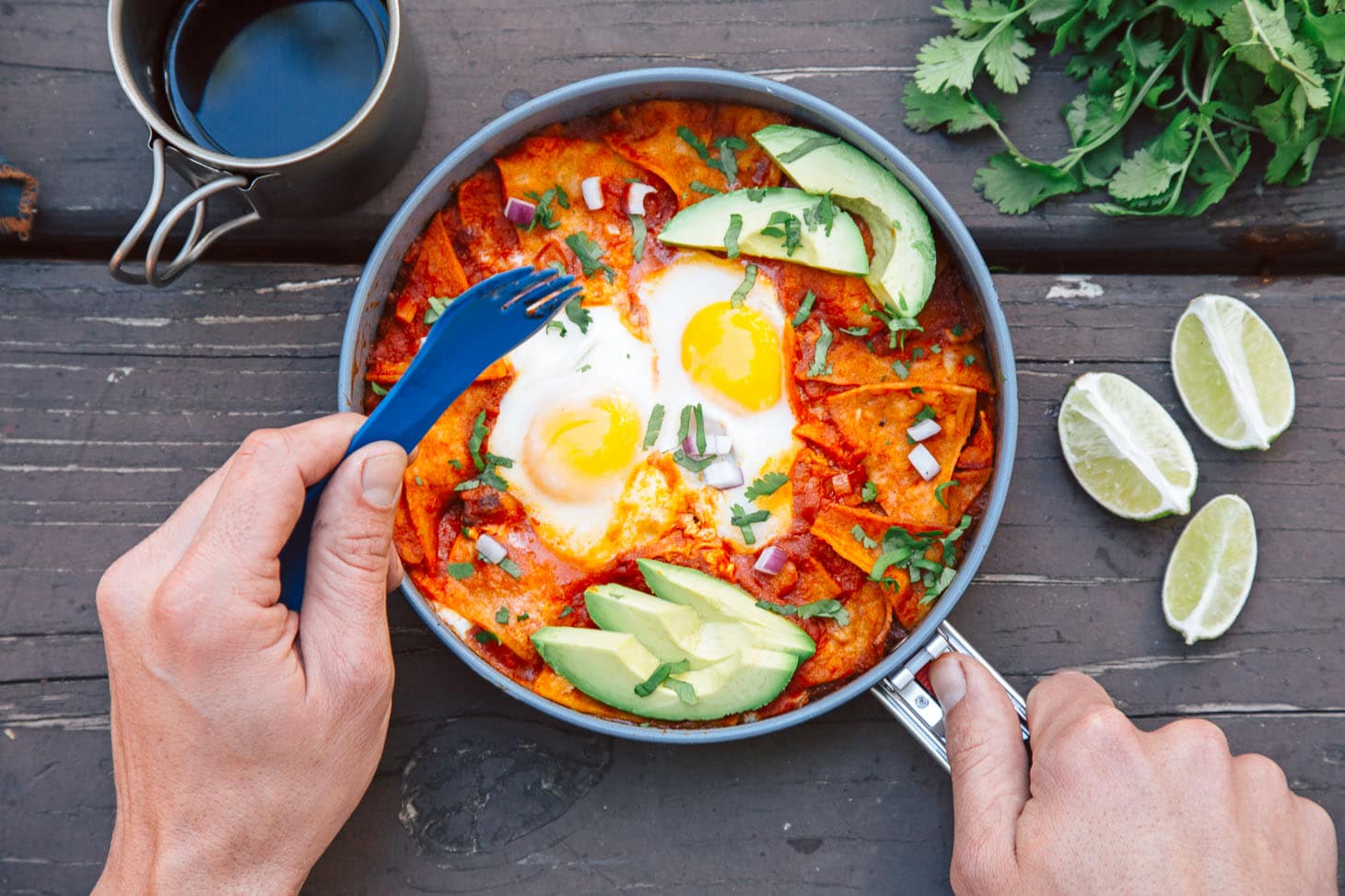 When you're out camping, morning isn't just a time of day: It's an event. The darkness fades from the night's sky, the inside of your tent starts to glow, and an "un-snoozable" alarm clock of songbirds join together at dawn to greet the new day. Whether you rise up to meet it or roll over to ignore it, when you spend a night outside, morning always makes its presence known.
→ Check out all the outdoor gear deals part of REI's Labor Day Sale, happening now! Members also get 20% off one outlet item using code "EXTRA20"
For many, this morning experience is what draws them to go camping. In our modern world filled with artificial light and on-demand everything, being outside offers a chance to reset our circadian rhythm and get back in sync with the natural world. Rise with the sun and follow it to back to bed. It's not a routine most of us follow on a daily basis, but when we go camping, it can feel like a return to a long-forgotten normal.
Breakfast is another daily routine that camping allows us to see in a different light. When we're at home, breakfast is often a requisite meal that stands between us and getting out the door on time. But during a camping trip, it becomes less of a routine and more of an occasion for reflection. Out here, breakfast can be slowly and consciously enjoyed, instead of hastily rushed through.
That's why it's important to plan a breakfast that's worth looking forward to, but not so elaborate that you dread making it. Granola is great, but is it really enough to inspire you to leave the comfort of your warm sleeping bag?
For something like this, chilaquiles fits the bill perfectly. Fried tortillas, cheese, and poached eggs all cooked together in a skillet of spicy salsa — this breakfast is simple to make, yet promises to engage your every sense. It's not a meal that most of us have time to enjoy during the working week, which why it's a perfect fit for the more relaxed itinerary of a day outdoors.