Make this easy Nacho Cheese Sauce at home with a variety of cheese options, including Velveeta, cheddar, Monterey Jack, and more. Learn my secret trick that makes this the BEST Nacho Cheese Sauce recipe you'll find!
Serve this with Chili Cheese Dogs, French Fries, Potato Wedges, Tortilla Chips, Crusty bites of bread, or vegetables.
Reading: how to make creamy nacho cheese sauce

Nacho Cheese Sauce
Have you ever tried to replicate classic nacho cheese sauce at home, only to end up with a boring, bland result that tastes nothing like the velvety smooth nacho cheese that we all know and love?
I've got the secret trick to infusing this sauce with classic nacho flavor. And all it takes is 1 jalapeno, a little hot sauce, and some simple seasonings. Read on and get ready to make some nachos!
How to Make It (Summary)
Read more: How to Make Teriyaki Sauce | Family Cuisine
See recipe card below this post for ingredient quantities and full instructions.
Melt butter in a saucepan and add a sliced jalapeno (seeds removed). Let the jalapeno flavor up the butter for about 2 minutes. Remove pepper and leave the butter in the pan.
Whisk in flour and cook for 2 minutes, until you can no longer smell flour.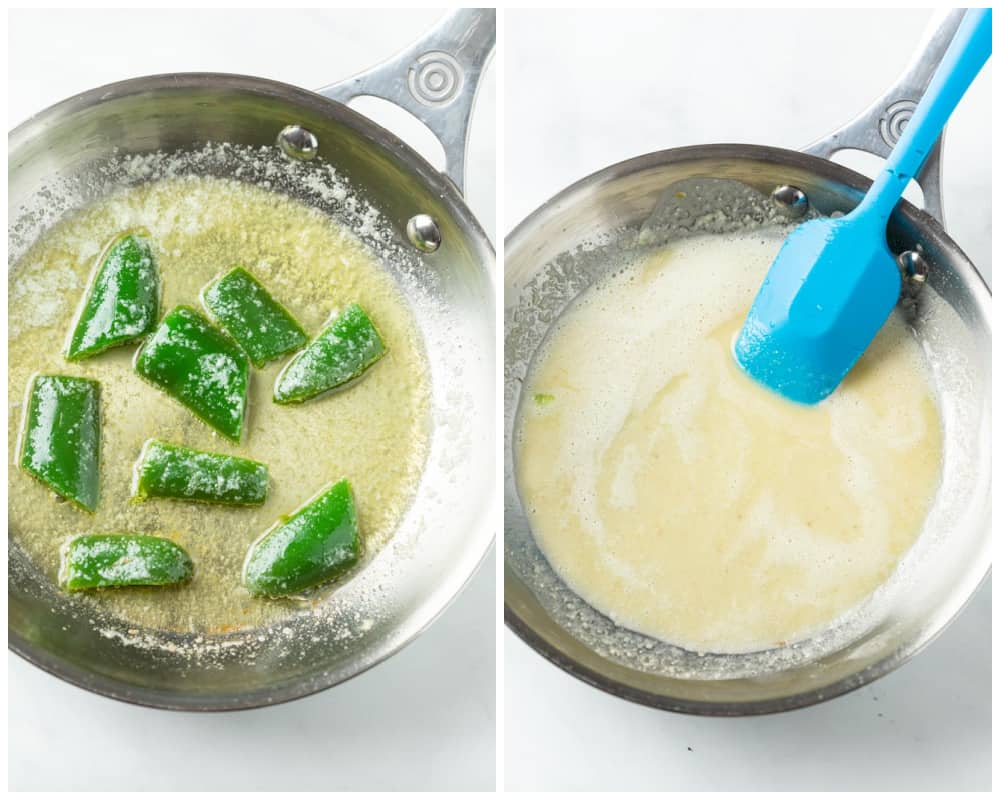 Add the milk in splashes, whisking continuously to ensure a smooth result.
Bring to a gentle boil, reduce to a simmer. Add cayenne, hot sauce, and paprika.
Reduce heat to low. If the base is too hot when the cheese is added, you'll end up with a grainy consistency. Add the cheese.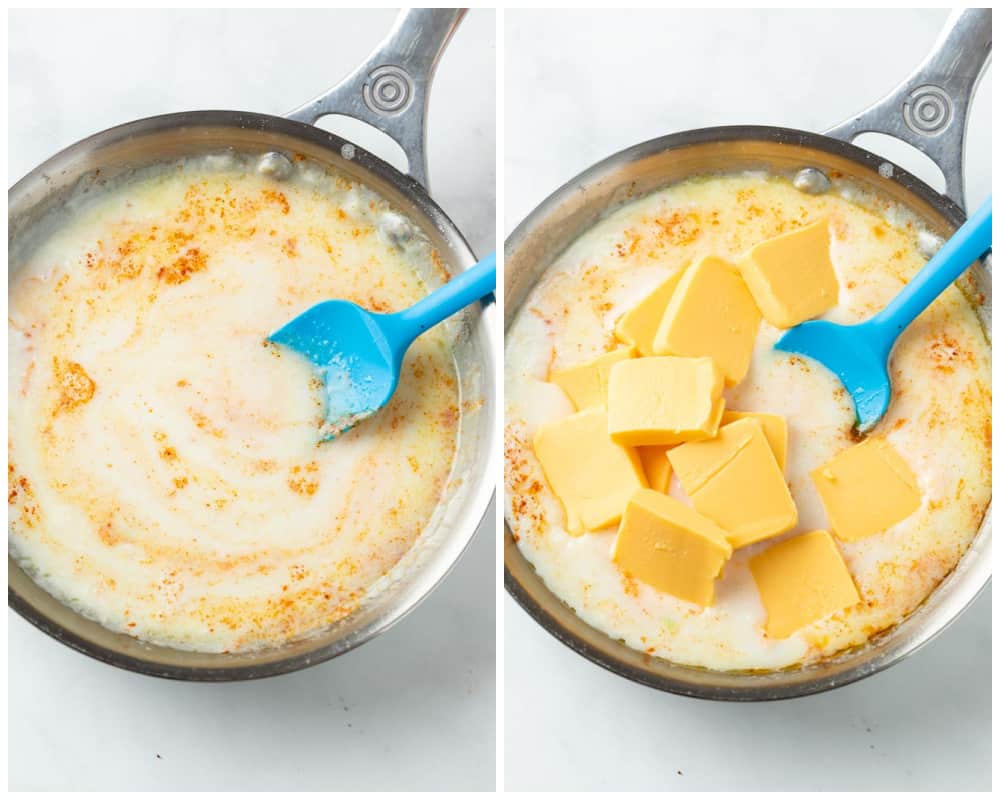 Stir continuously until melted and smooth. Serve immediately with chips! Save leftovers for Chili Cheese Dogs.

Pro Tips
The most important step is to make sure the base of the sauce isn't too hot when you add the cheese, or you'll end up with a grainy consistency. Add the cheese gradually over low heat and stir to combine until fully melted.
I find that using Velveeta is the best way to replicate classic nacho cheese sauce at home, but American, Cheddar, or Monterey Jack are all great variations of cheeses that you can use.
Don't use packaged shredded cheese as it contains cellulose and doesn't melt well. Shred cheese from a block for the best creamy texture and flavor.
Rotel tomatoes with green chilies makes a great addition to this nacho sauce.
Storage
Store in an airtight container and refrigerate for up to 5 days.
Reheating
Reheat in a skillet over medium-low heat. Add splashes of milk to loosen it up and restore it back to it's original form.
Can you Freeze Nacho Cheese Sauce
Nacho cheese sauce made with Velveeta can be frozen, the consistency once reheated can vary slightly but it's not a huge difference. Let it defrost first and reheat it in a skillet as outlined above.

Tools For This Recipe

Read more: Crab Claws with Mae's Alavar Sauce | Family Cuisine

(Amazon affiliate links)- Check out all of my kitchen essentials here.

Box Cheese Grater- Always shred cheese from a block for creamy/melty results. Bagged shredded cheese contains cellulose and prevents it from melting as well in soups/sauces.
Mini Crock- Perfect for keeping this warm for serving.
Measuring spoons I love that these are magnetic. They keep my drawer neat.
Try These Next
Get My Free Meal Plan
I've got a Free Meal Plan with 7 of my super popular recipes (complete with grocery list)! Sign up for my email list and I'll send it over now along with weekly dinner recipes!
And follow me on Facebook, Instagram, and Pinterest!
Tried This Recipe?
Leave a review, I love hearing your feedback! ⭐⭐⭐⭐⭐
Read more: how to make lemon garlic butter sauce for fish | Family Cuisine