Small Batch Crunchy Canned Dill Pickles – The PERFECT canning recipe for dill pickles! Complete with step-by-step photos and tips on how to make them look beautiful and get that coveted pickle "crunch!"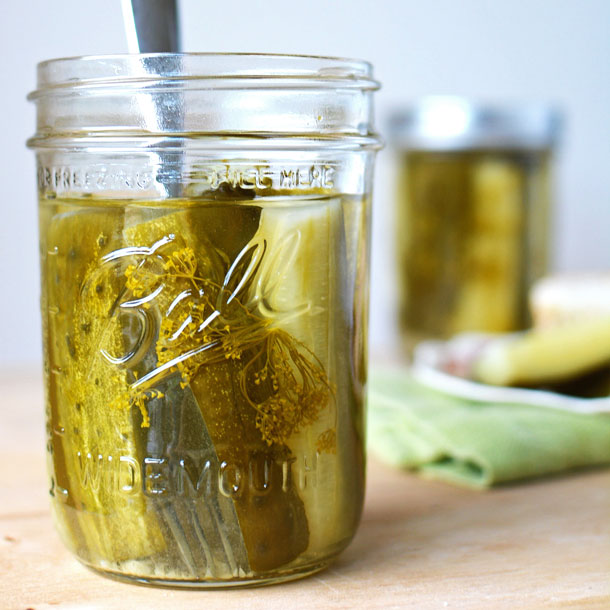 Reading: how to make crisp canned pickles
This summer I've been getting pickling cucumbers in 2 or 2.5 lb increments from my CSA, and as a result I've embraced the idea of making pickles in small batches.
I have to say, as much as I love pickles, I've become all about small batches because I really don't want TEN jars of dill pickles. By making small batches I can have 3 or so jars of 3 or so varieties, and that's much more fun to eat in the end!
One of the challenges of canning pickles is achieving a "crunch." Oh, how often I've bitten into a canned pickle that has amazing flavor, but have been disappointed by a rubbery "squish" instead! In this post I'll share my tips for getting that perfect "crunch" every time.
To begin you'll want to start out with amazing pickling cucumbers. I got mine from my CSA and I'm pretty sure they were picked the morning of the day I picked them up, and I pickled them the next day.
Basically, fresh cucumbers are, well, fresher, and will help in the crunching department! If you're not part of a CSA, please avoid the supermarket for your canning produce because you'll overpay, and it will be days old.
I've been seeing pickling cucumbers at a number of farmers markets and farm stands this season, but driving around in search of the perfect ingredients can be time consuming. When I need to find canning ingredients that my CSA doesn't carry, I usually start with a Google search of local farms and then I call around until I find someone who has what I need. I rarely have trouble if I'm willing to ask the farmers who are wanting to sell.
Read more: how to make pickles for dummies | Family Cuisine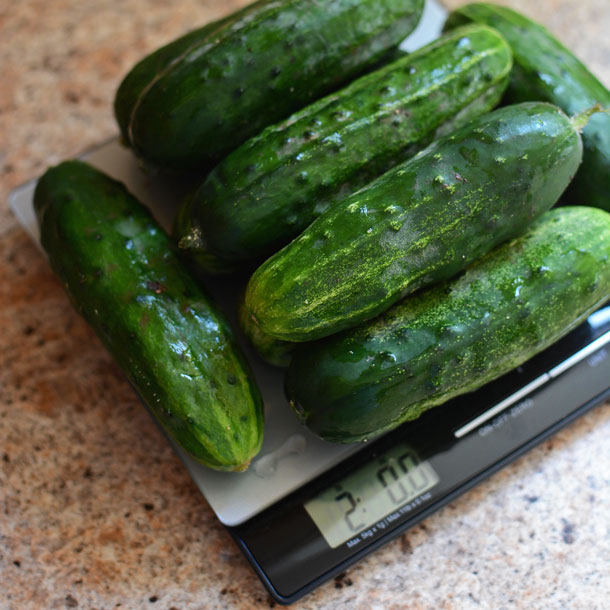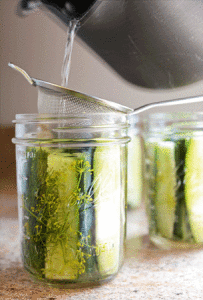 The next key to a crunchy pickle is "cold packing" them. This means making a hot brine in a sauce pan that you'll pour over raw cucumbers that have already been packed into their jars.
To make the brine I place my water, vinegar, sugar, and salt in a saucepan with pickling spices that have been neatly tied up in a cheesecloth.
For food safety, the ratios of water, vinegar, sugar, and salt are based on the dill pickle recipe that can be found in the Ball Blue Book. I just did some math to make the recipe smaller. Also, the spice blend is uniquely mine.
I used to put the spices directly into my jars, but I've found that over time the cloves and the allspice would discolor my pickles and would also begin to flavor the pickles too intensely. By simmering the spices in the brine, I have more control over the balance of flavors.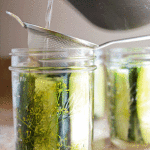 After the cucumbers, the dill is the second most important part of making dill pickles.
For dramatic presentation I like to place my dill on the side of the jar. I know I risk having it float to the top, but I like a little drama in my life. I've found if I pack my jars on their sides, nice and tightly, this isn't that much of a problem.
Read more: how to make healthy fried pickles | Family Cuisine
This season I held out to make my dill pickles until the dill was flowering. I think the flower adds a little extra drama to the aforementioned pickle drama.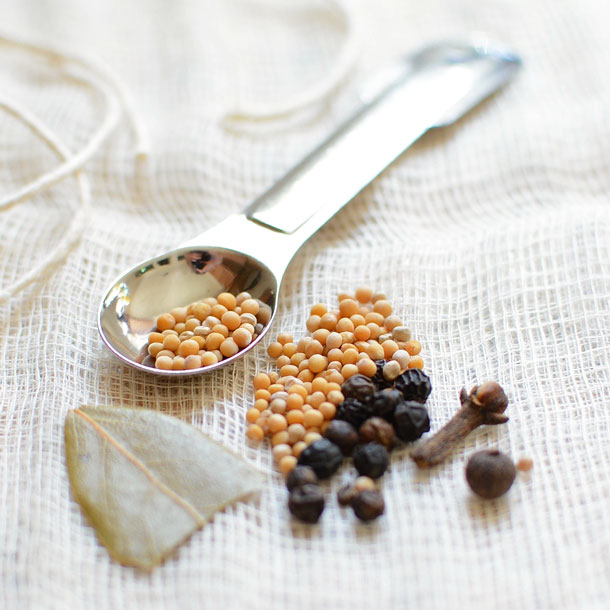 Stacking your raw cucumbers on top of your dill will help to achieve a pretty dill frond and flower design. Side packing also makes it easier to get a tight pack.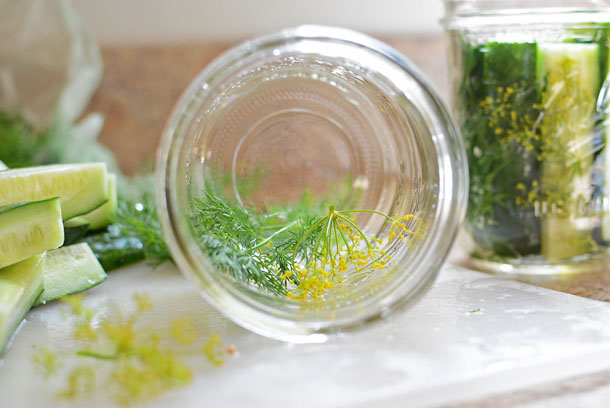 Finally, you want to place your lids and rings on your jars and process them in a hot water bath canner for 15 minutes.
After adding the hot brine, add them to the canner as quickly as possible and only process them for 15 minutes – not a minute more and not a minute less. This means you'll have the right amount of time to kill microbes, but you're not overcooking your cucumbers.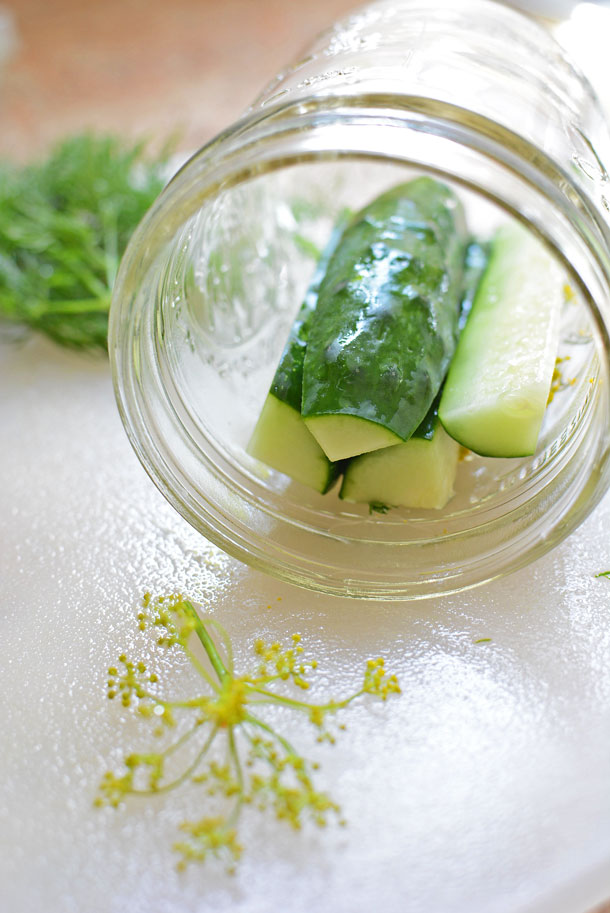 The end result is three crunchy jars of dill pickles. You can begin eating them right away, but I recommend giving them a week or two to allow the brine and dill to work it's magic on your cucumbers!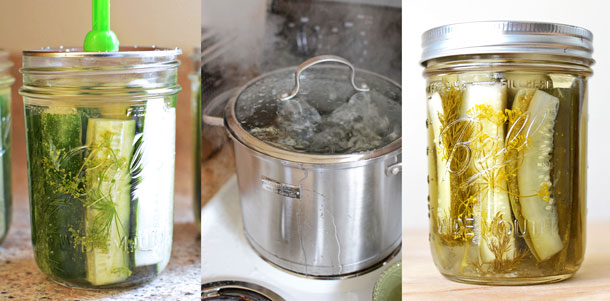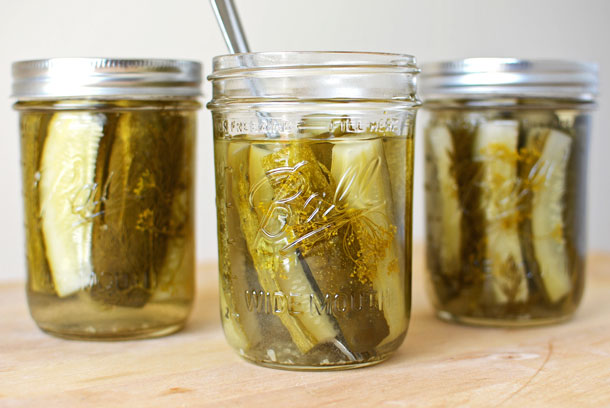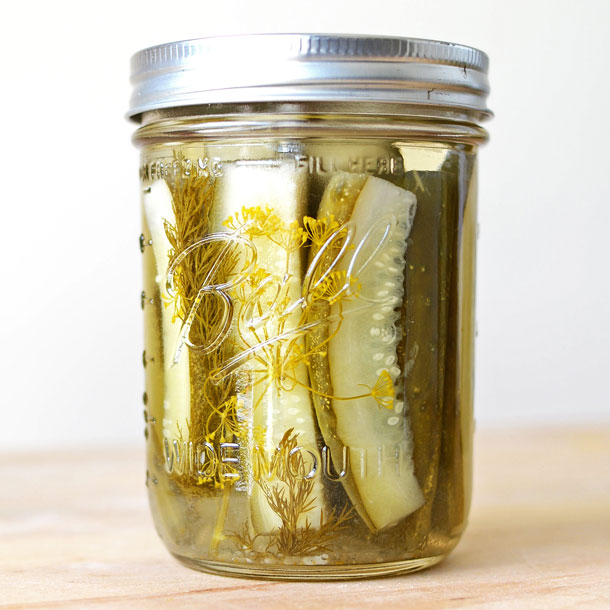 Read more: adding yougurt liquid to make lacto fermented pickles | Family Cuisine