This post may contain affiliate links. Please see my disclosure policy for more information.
It's Fry-Day again, so you know what that means! Time to give our arteries their weekly workout, play with scorching oil, and fry desserts that don't really require frying. What a magical day.
Reading: how to make deep fried cheesecake
Today's frying victim: Cheesecake.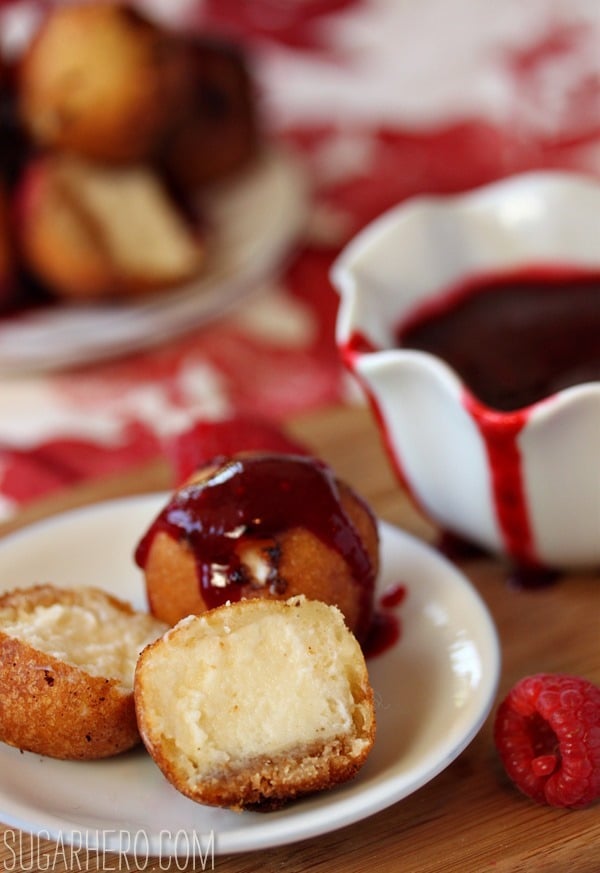 Cheesecake was sort of a bold choice, because we're not big cheesecake fans at my house. Jason doesn't like it at all, and I'm just lukewarm about it—I'm not mad at it, but I would never order it at a restaurant or make it for myself. I wanted to see if deep frying could transform the dessert from something that we merely tolerated into something that we loved.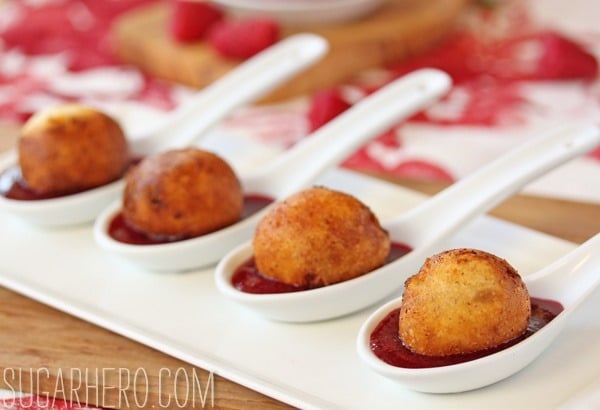 Read more: how to fry food in a pan | Family Cuisine
Read more: Fried Zucchini | Family Cuisine
Ding-ding-ding-ding! We have another winner! I'm beginning to think that deep-frying is the key to solving all of the world's problems. President Obama should call me the next time he's hosting a summit on Middle Eastern peace. He'll supply the diplomats, I'll bring the oil, and we'll bang out some solutions over fried dessert.
Deep-Fried Cheesecake is a totally different experience from regular cheesecake. The best comparison I can make is to say that they taste like warm cream puffs on steroids. Crunchy on the outside, with a soft and creamy center. The sweet batter helps mellow out the cream cheese flavor, so they're tangy but not hit-you-in-the-nose cream cheesy. My resident cheesecake hater snarfed down an embarrassing number of them in a short time, which is how I knew I had a success on my hands.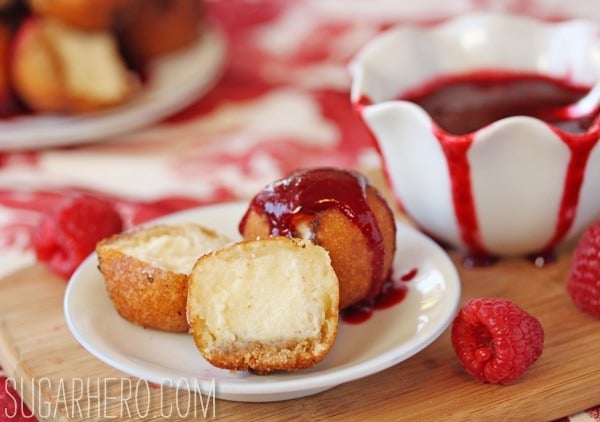 For the purposes of convenience I used a pre-made frozen cheesecake in this recipe, which made it one of the faster dessert projects I've made lately! Because each bite has so little cheesecake, and because the texture changes so much during frying, I don't think it's worth it to go to the trouble of making your own just to fry it. But if you happen to have homemade cheesecake left over from something else, by all means! This would be the perfect way to use up leftover cheesecake, and I imagine that different cheesecake flavors would work really, really well. Fried chocolate chip cheesecake, or dulce de leche cheesecake? Yes please.
Read more: How to freeze fresh okra to fry later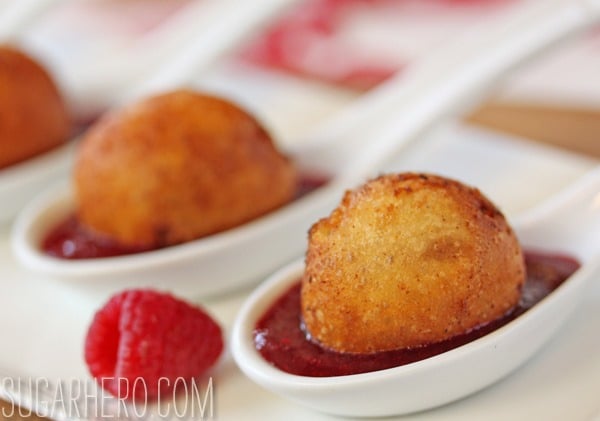 Let's talk sauces. Obviously you're the boss of you, but I really can't recommend serving these plain—I think they need a little drizzle or dip of something to make them pop. I made a quick raspberry coulis to serve with my cheesecake balls, using frozen raspberries, and it was the perfect accompaniment to brighten their flavor. You could also do a chocolate sauce, caramel sauce, dulce de leche sauce, peanut butter sauce, mango sauce…you get the idea. Just don't let them leave the house naked! That's indecent and not very tasty.
Now go forth and fry!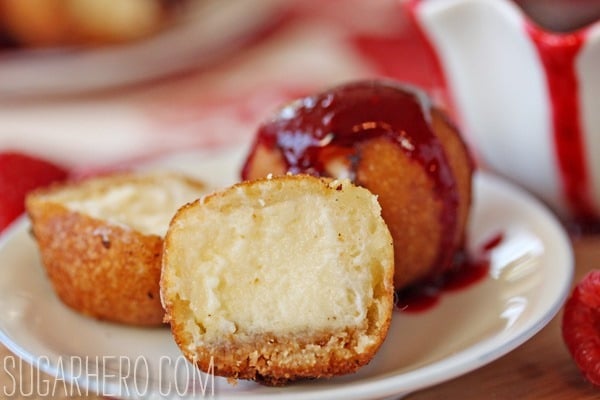 Read more: how to fry food in a pan | Family Cuisine
Read more: Fried Zucchini | Family Cuisine
Read more: how to fry food in a pan | Family Cuisine
Read more: Fried Zucchini | Family Cuisine
Read more: how to fry food in a pan | Family Cuisine
Read more: Fried Zucchini | Family Cuisine