Cream Cheese Lemon Bars are the dessert you never knew you needed, but bake them once, and you'll never go without them again. Sweet, cream cheesy, lemony, buttery, and so easy!
For more quick desserts, try my recipes for Apple Slab Pie, Salted Caramel Pecan Pie Bars, and Cream Cheese Lemon Crumb Cake.
Reading: how to make dessert cream cheese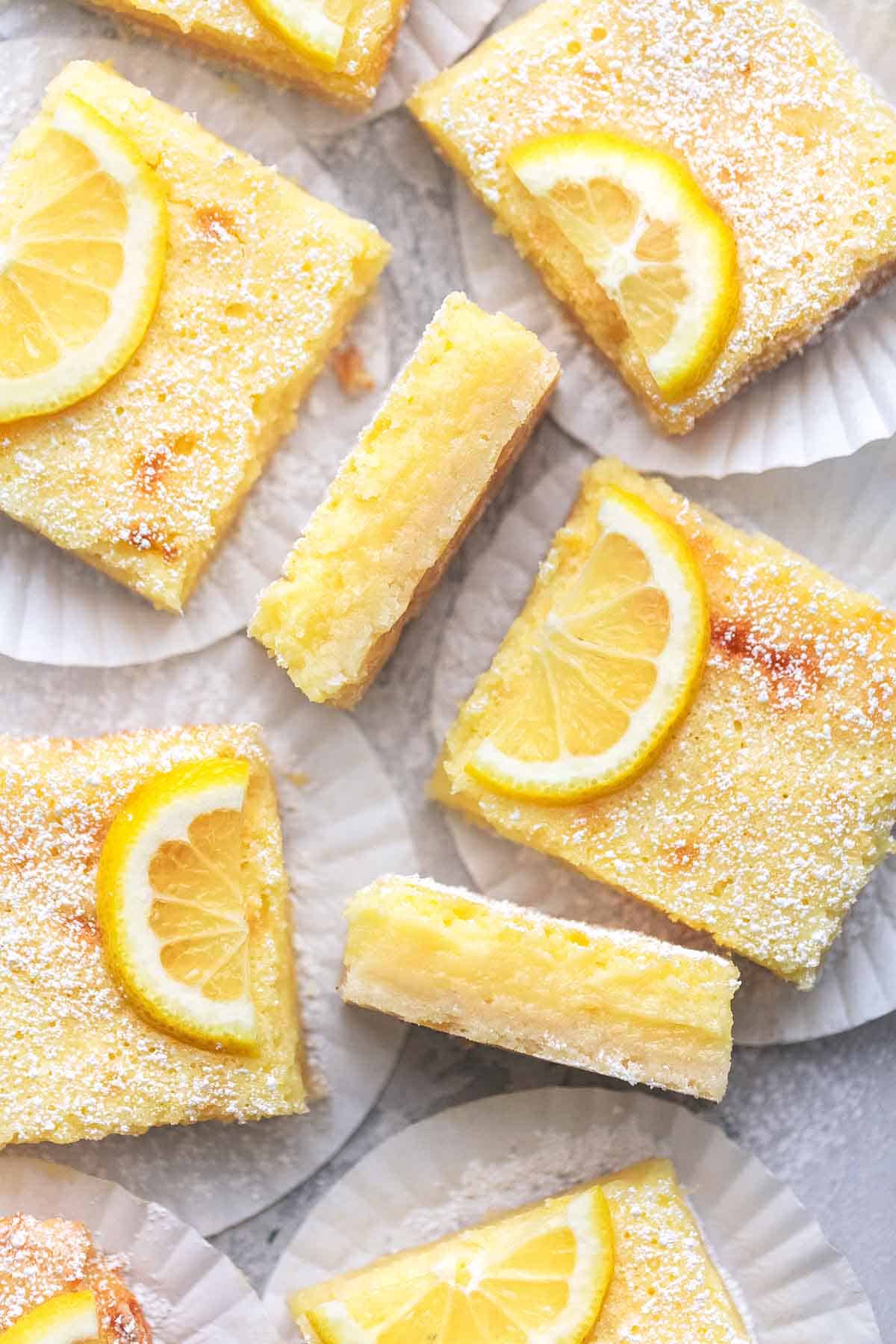 Confession: I'm a lemon dessert lover. And a cheesecake lover. So it only makes sense that I put these two flavors together into one easy dessert, right?
Read more: how to make half and halfs dessert
Spring has sprung and with it my mindset has changed somewhat in terms of what flavors and foods I'm in the mood for. Even if the days are somewhat chilly and it's not quite yet time to start the garden, I'm still thinking about cookouts, picnics, potlucks, and those days when friends stop over for a bit and end up staying through dinner. Those are the best days right?
These classic lemon bars are perfect for those days…well, for any day really! But, if you're looking for a delicious dessert that isn't too heavy and uses a lot of pantry and fridge staples, then this is it my friends!
Here's what you need:
Flour
Granulated sugar
Salt
Butter
Cream cheese
Fresh-squeezed lemon juice
Eggs
Vanilla
Powdered sugar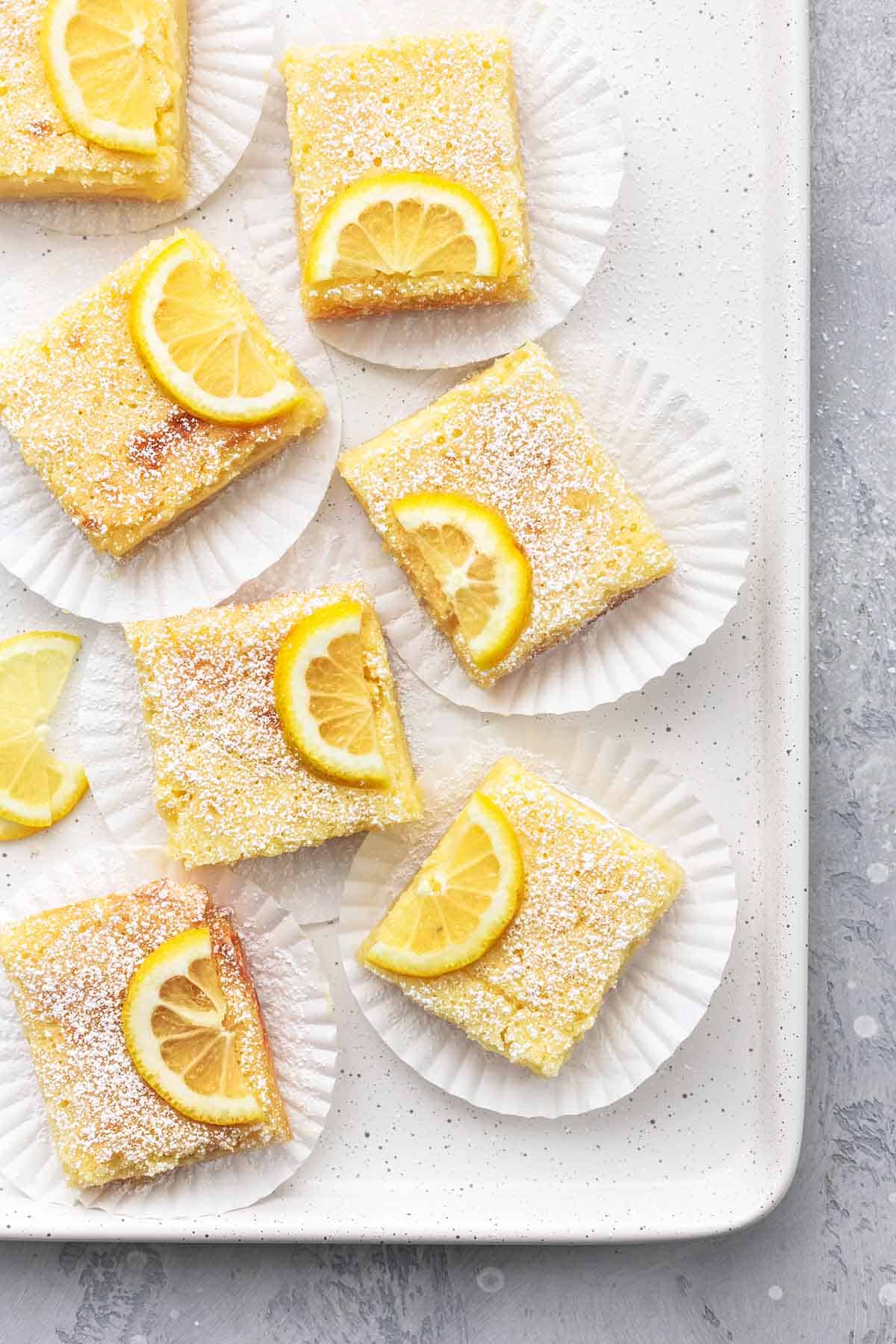 Here's how you make it
Did I mention these lemon bars are so easy to make?
First thing you need to do is preheat the oven to 350 degrees and line a 9 x13-inch pan with foil or parchment paper. Leave plenty of overhang around the edges so that you can lift the bars out of the pan before cutting.
In a blender or a food processor combine the flour, sugar salt, and butter cubes to make the crust. Cover and pulse to combine the dough into fine crumbs. You can do this with a pastry cutter, fork, or fingers in a large bowl if you prefer.
Press the crust into your prepared pan and put it in the oven for 10 minutes. While it cooks, turn your attention to the filling.
To make the filling, combine the cream cheese and sugar in a large bowl. Cream together until it's smooth. Then, mix in the lemon juice, eggs, and vanilla until they are all incorporated into the cream cheese and sugar mixture.
When the crust is done, spread the cream cheese filling over the crust and put it back into the oven for 30 minutes.
Let the lemon cheesecake bars cool for about 20 minutes, then cover them and put them in the fridge for 4 hours or overnight to chill. When you're ready to dive in, lift the foil edges up out of the pan to remove the dessert. Slice into squares, sprinkle with powdered sugar, and serve.
Do I need to refrigerate lemon bars?
Read more: how to make a simple tier for dessert stand
If you aren't going to eat all these cream cheese lemon bars right away and you have some leftover (which would be shocking to me that anyone would have leftovers), then you should store them in the fridge. Just put them in a covered container if you've already sliced them into squares. Or, if you know you'll only be eating a few, you could put the rest back into the pan you cooked them in and cover it with foil and put in the fridge for later.
Does cheesecake freeze well?
You can easily freeze cheesecake so long as it's made with full-fat cream cheese. What I like to do is either freeze the whole thing by wrapping the cream cheese lemon bars — pan and all — in plastic wrap then add foil to the top of that to make sure the bars don't get freezer burn. You can keep them in the freezer for about a month. Or, you can freeze individual slices of the lemon bars with a shortbread crust. Cut them as instructed, then put the slices on a baking sheet lined with parchment or wax paper. Put the tray into the freezer to freeze the lemon bars individually. This will take about 6 hours or overnight. When they are frozen, you can take them off the tray and wrap them individually in plastic wrap then put them all in an airtight, freezer-safe container. This way, you can take one out at a time and not eat them all at once. To thaw, put the pan in the fridge overnight and then cut them as directed. Eat within two days (keeping them in the fridge in between). Once they're thawed, do not refreeze them.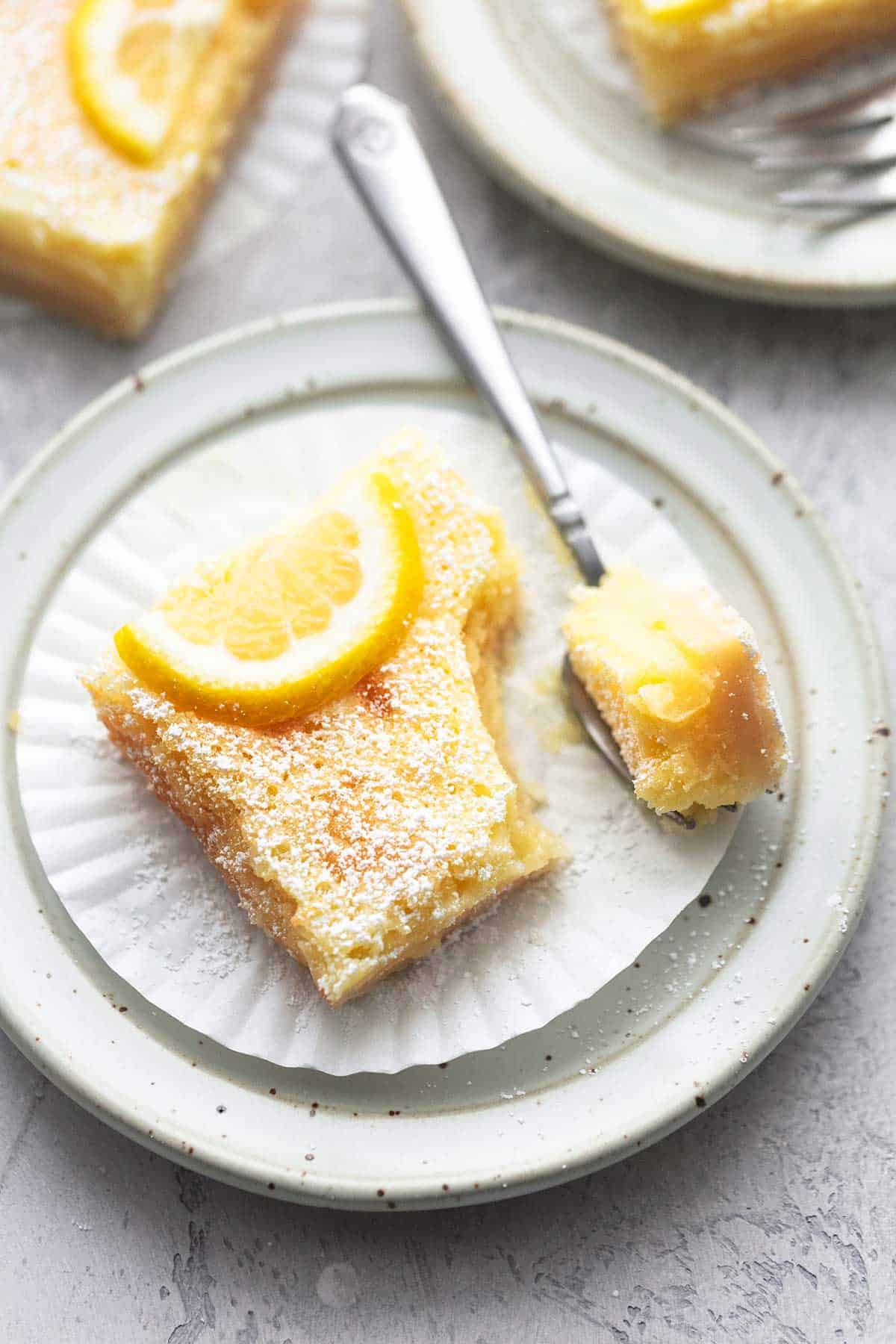 More easy dessert recipes
Strawberry Cobbler (the easiest and BEST you'll ever make – THAT CRUST)
Easy Apple Crisp
Cream Cheese Lemon Crumb Cake (that filling. that CRUMB topping. that glaze.)
Banana Bars with Cream Cheese Frosting (crowd pleaser!)
Super Soft Peanut Butter Cookies (reader favorite!)
Did you make these cream cheese lemon bars? I'd be thrilled if you would give it a rating below!
Read more: what stove do you make yogurt dumplings in dessert shop