Copycat Pirouette Cookies (Nutella-filled Cigar Cookies)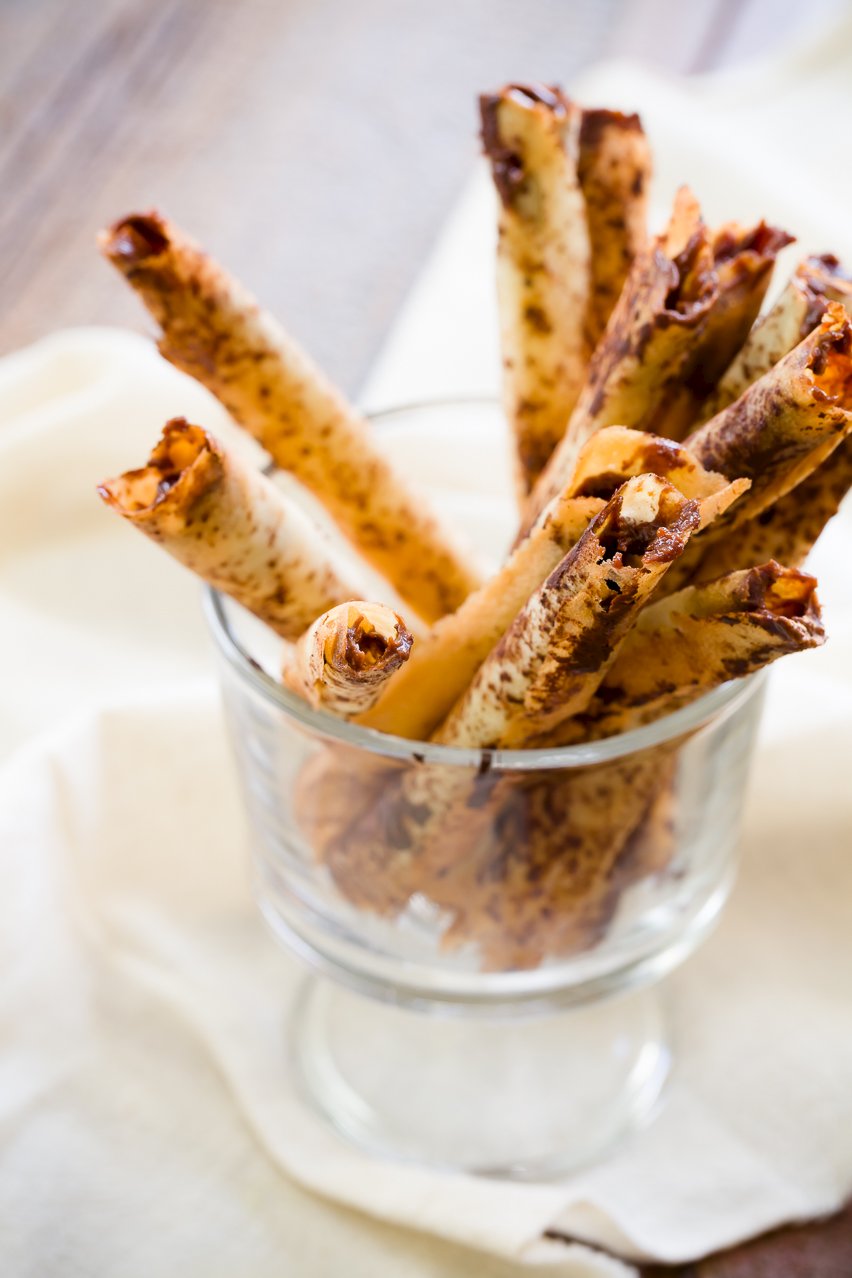 Pepperidge Farm describes their Pirouette cookies as "Slender. Graceful. Delicious. A pastry-like wafer, baked to a delicate crisp, surrounds a luscious, creamy filling." Growing up, I always found Pirouettes at fancier events – although Pirouettes are just as common as Chessmen Cookies. Pirouettes weren't an after-school kind of cookie; rather, they were more of a breaking-out-the-fine-china cookie.
Reading: how to make dessert pirouettes
I've wanted to make Pirouette cookies for years, but never could quite figure out how to do it. By studying cookie cookbooks, I decided that the best way to make a pirouette is to use a recipe for tuiles cookies (French cookies that are less than 1/16 inch thick). Traditionally, tuiles are just slightly curved and look a bit like potato chips. The same batter can be formed into a variety of shapes – like the cigar shape needed for Pirouettes.
Now it's time for a warning: Tuiles are not a recipe for beginners. If you are new to from-scratch cookie baking, please don't start here; you will just get mad at me. Try something simple like sugar cookies instead. However, if you are experienced and up for a baking challenge, I encourage you to try baking Pirouette cookies. They are just as described by Pepperidge Farm, but even better because they are fresh and homemade.
For my Pirouettes, I used a tuiles recipes from 125 Cookies. The description won me over: "My friend Helen Hall is a master at making the most complicated recipe simple, even these fancy French cookies. I put off testing this recipe because I've had so many tuile flops, but I should have trusted Helen. Her recipe is foolproof." (View on Amazon)
Read more: how to make dessert pizza with pizza dough
The recipe is mixed together just like any other dough, but you end up with batter that is smooth and shiny (very similar to the batter for ice cream cones).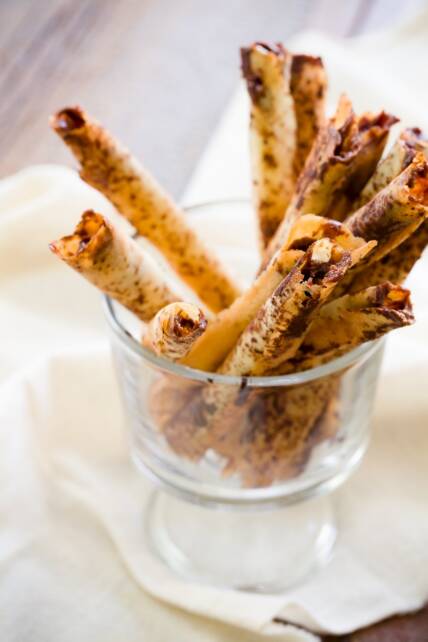 The batter is essentially painted onto parchment paper so thinly that you can see through to the parchment.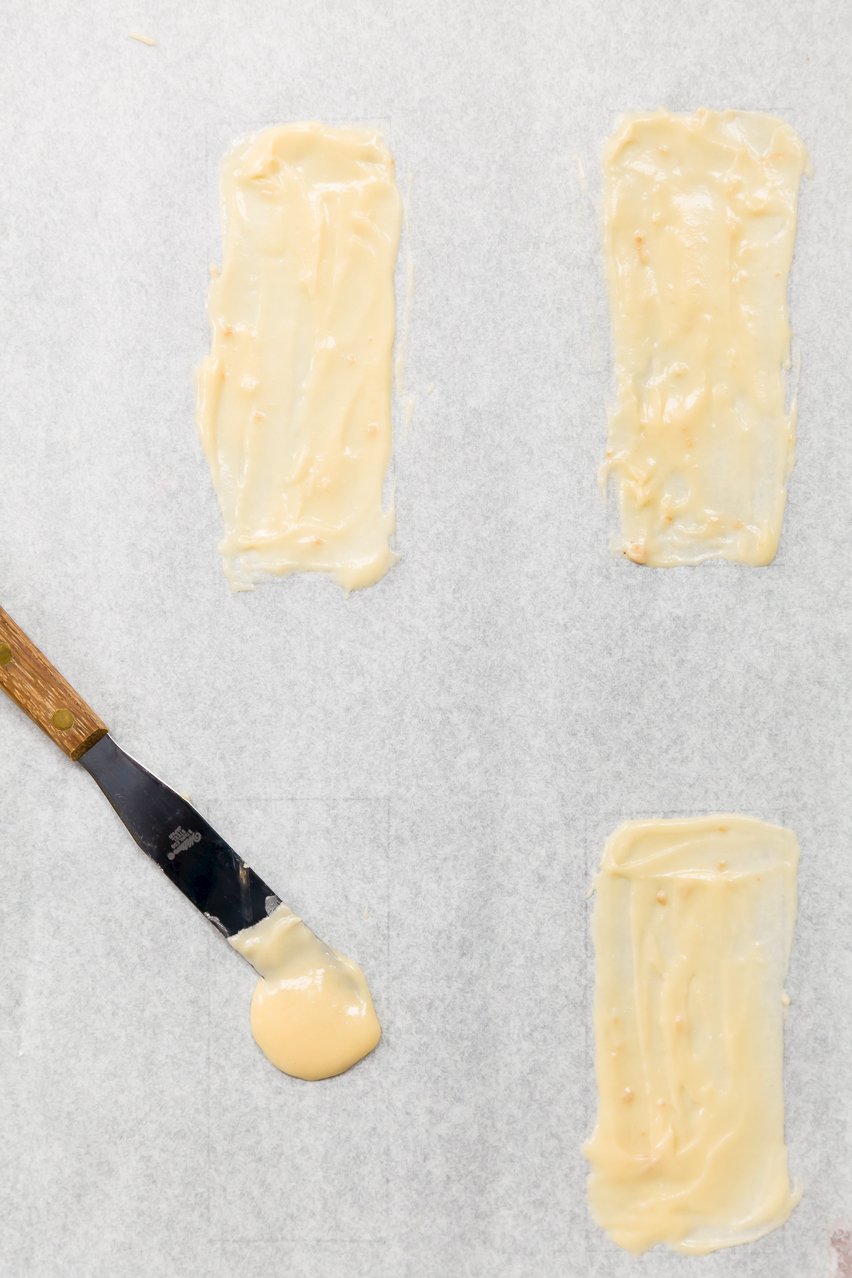 Here's the tricky part: After baking, you have about 15 seconds before the cookies harden. In this time, you need to roll the cookies up. At first, I rolled around a chopstick (as shown above), but as I worked, I found it was easier to just roll the cookie around itself. In case you need reminding, 15 seconds is not very long. In fact, I was only able to roll one cookie before the others hardened. I would then need to place the tray back in the oven for a minute to soften the next cookie before rolling. Clearly, with this method, you won't want to have too many cookies on your tray or the last one will be pretty burnt.
Read more: 11 Make-Ahead Dessert Recipes
The whole thing ends up being quite time-consuming. Also, when you are rolling a cookie after it's been out of the oven for under 15 seconds, it is HOT. It's hard to not burn your fingers a little. I tried using a baking mitt, but didn't have the dexterity that I needed with the mitt on.
Then, there's the matter of filling. Ideally, you'd want to pipe filling onto the Pirouette cookies before rolling them up. It's probably what I should have done, but I didn't think of it until all of my cookies were already rolled. I'm still not positive that it would have worked, though, because of that tight time crunch. But, I encourage you to try it.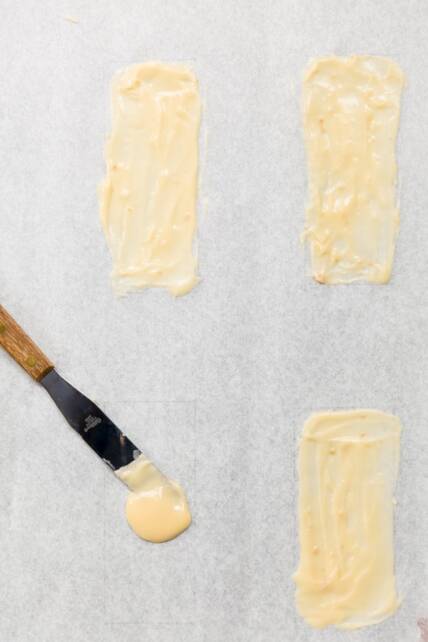 Instead, I spread filling all over a chopstick (or a wooden skewer for my more tightly rolled Pirouettes), slid it in a cooled Pirouette and wiggled it around. With this method, the inside will not be thickly packed with filling and it will just have a light coating (I found this to be the perfect amount). Because the filling is not a liquid, if you try to pipe it into cooled Pirouettes, it will glom up at the ends and not travel down the whole cigar.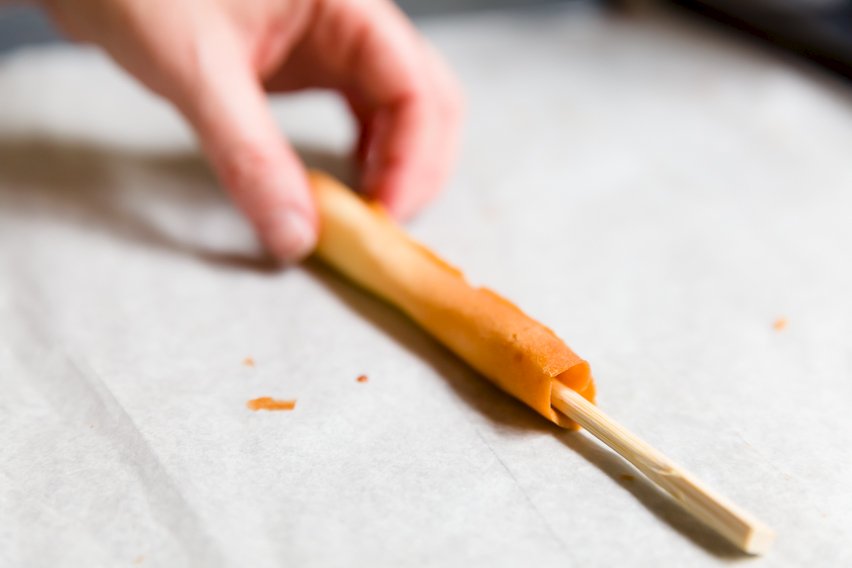 I warned you – making Pirouettes is not easy. But, the reward is amazing. If you make them, I'd love to hear what method you use for filling them and any tips and tricks you figure out along the way.
Read more: what simple dessert can i make with vanilla extract