No need to buy premade enchilada sauce with this tutorial on how to make enchilada sauce from just a jar of tomato sauce! Just mix on the stovetop and you have enchilada sauce ready in under 10 minutes for a delicious base for your next Mexican fiesta!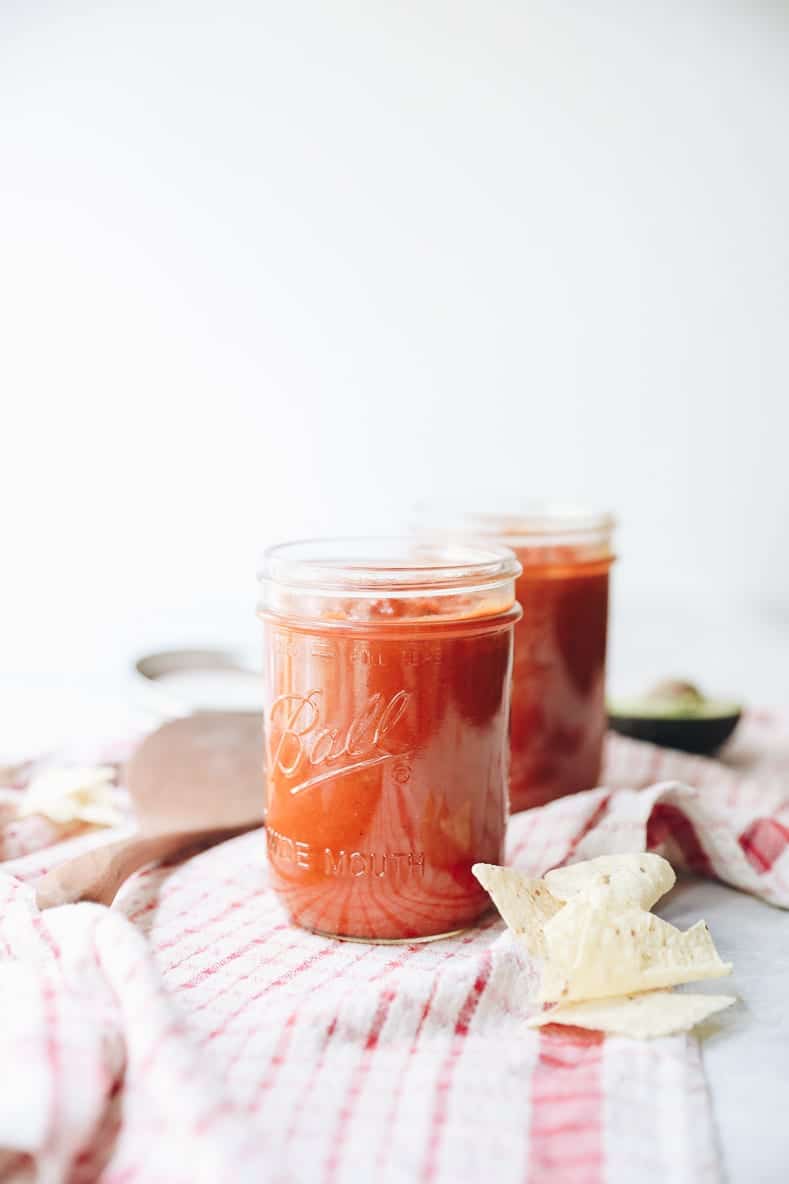 Reading: how to make enchilada sauce from tomato sauce
While I'm certainly not thrilled about our current global situation (my emotions vacillate from panic, to fear, to deep sadness) I have been working to try and find the pockets of joy throughout my day. From the flowers blooming on our property, to the excessive use of my label maker there are definitely things to feel good about. One of those things is how much more time I'm spending in the kitchen. To be honest, I probably spend more time in the kitchen than the average person (it's part of my job after all!) but cooking- and more specifically – getting innovative with pantry staples has in some ways become the highlight of my day.
I tend to find my deepest creativity when I feel stuck and well, we're all feeling a little stuck these days. So when I went to order some groceries for my favorite enchiladas recipe and they were all out of enchilada sauce, I had to think outside the box. I've made enchilada sauce before though always stuck to fresh tomatoes and chilis but more often than not I just bought pre-bought jars because #lazy. Not today! In the end I discovered that not only is making enchilada sauce so ridiculously easy, you really don't need much more than a jar of tomato sauce and some spices. In fact, I likely won't be going back to pre-bought stuff again.
Read more: how to make fish sauce vietnamese | Family Cuisine
So with that let's learn how to make enchilada sauce in under 10 minutes when all you've got is a jar of tomato sauce!
What You Need
1 jar of tomato sauce (24 oz)
olive oil (or other neutral oil)
flour
spices: chili powder, garlic powder, onion powder, cumin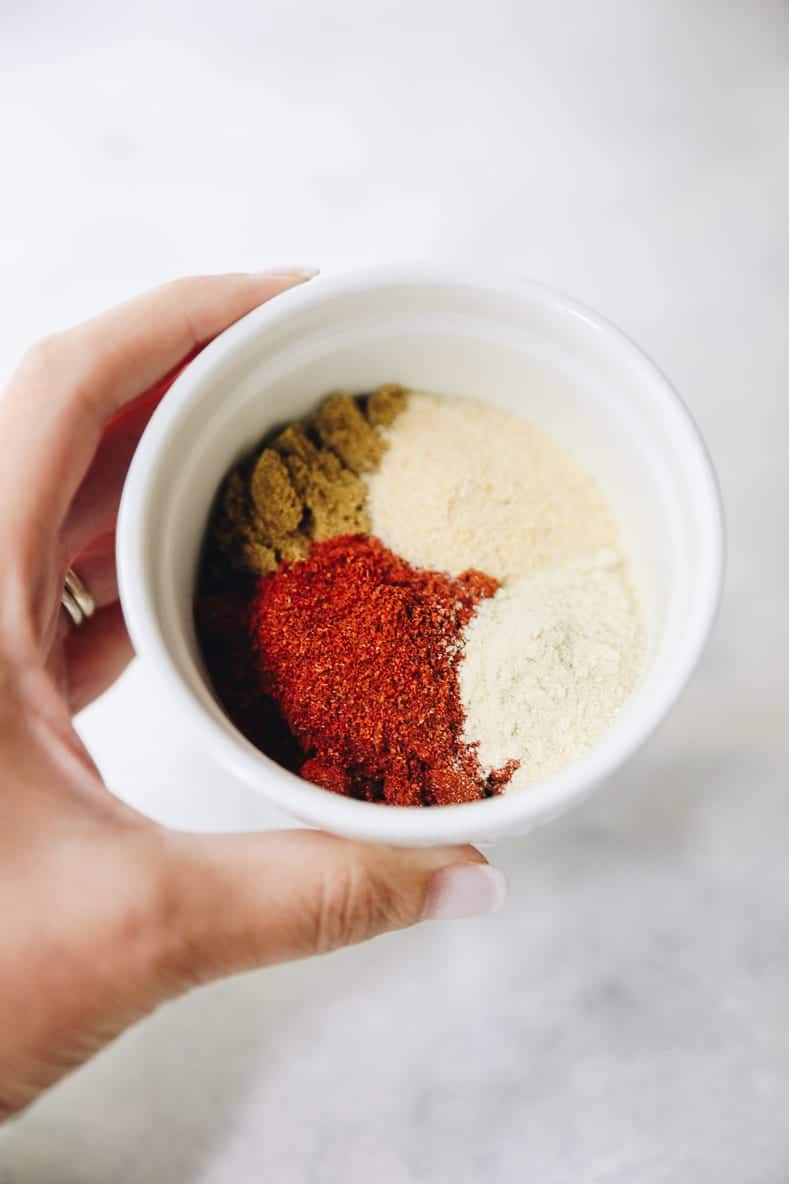 Some Tips
Try to use the most mild tomato sauce you can find. I know we're all working with what we have on hand so don't stress if all you've got is truffle-infused mushroom and basil tomato sauce (although that sounds fancy so you may want to save it lol) but generally this tastes better with a more mild marinara sauce or basic tomato sauce.
If all you have is a can of diced or crushed tomatoes you can absolutely use that in place of the tomato sauce. However, depending on how chunky the canned tomatoes are, you may want to use an immersion blender (or a regular blender) to get that creamy consistency. It won't change the flavor though so work with what you got.
How To Store Enchilada Sauce
Read more: how to make a cheese sauce for macaroni and cheese
Your enchilada sauce will last in the fridge for up to one week. However I've been making extra and freezing a certain portion. Just store in an airtight container in your freezer for up to 6 months. Be sure to label and date your enchilada sauce!
I take mine out the night before to allow it to thaw or you can let thaw slightly and heat up over the stove-top or microwave before using.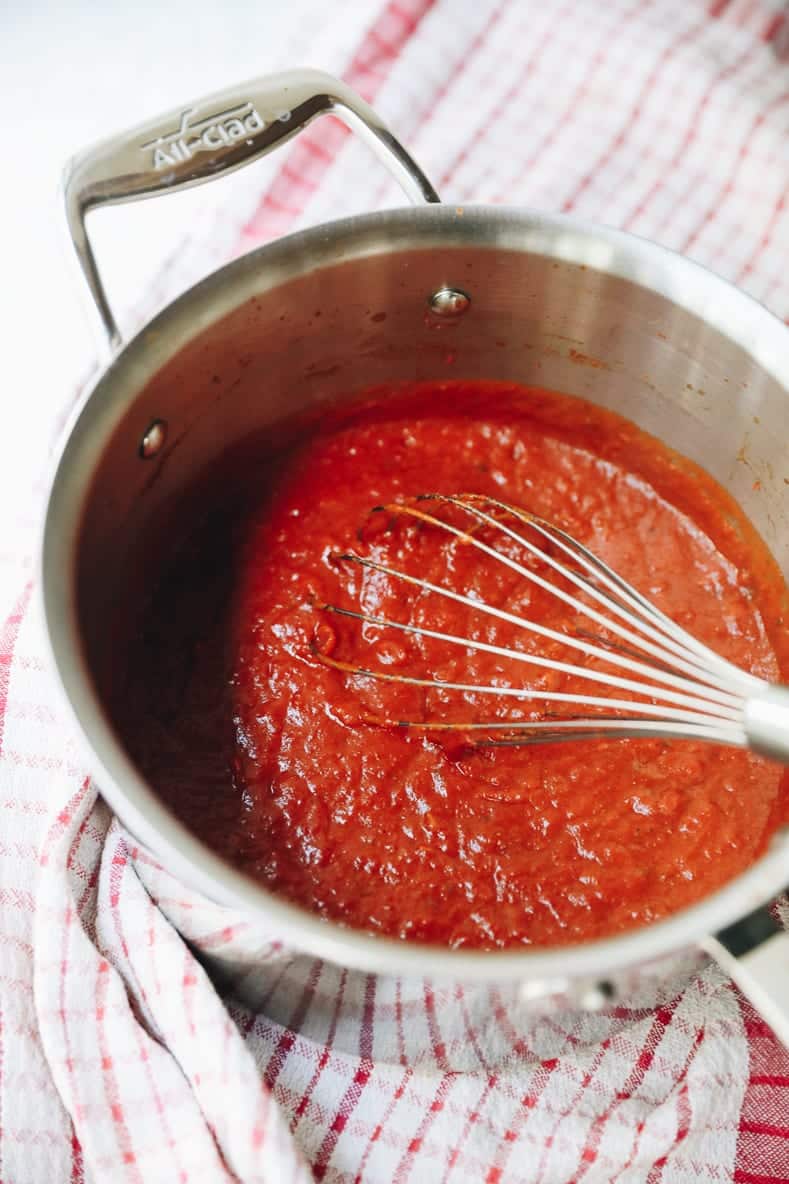 My Favorite Enchilada Recipes
The Best Chicken Enchiladas
Vegetarian Enchilada Bake
Slow Cooker Enchilada Casserole
Chicken Enchilada Soup
Vegetarian Black Bean Enchiladas
Print
Like this post? Here are a few others you might enjoy:
Read more: Authentic Szechuan Sauce | Family Cuisine
Quinoa Tortilla Soup
DIY Burrito Bowls
Quinoa Taco Salad
Mexican Fiesta Bowl