This puto recipe will give you airy, light and slightly sweet steamed rice cakes which are a Filipino classic. As a kid, there was always puto served on the dessert table at our family parties (or boodle fights) and they were always the perfect bite-sized pieces to sneak before dinner would start.
While there are plenty of premade puto cake mix boxes you can buy at local Filipino grocery stores, making puto at home is actually fairly easy. With this recipe, you can have fresh, homemade puto in under 45 minutes (or less)!
Reading: how to make filipino dessert puto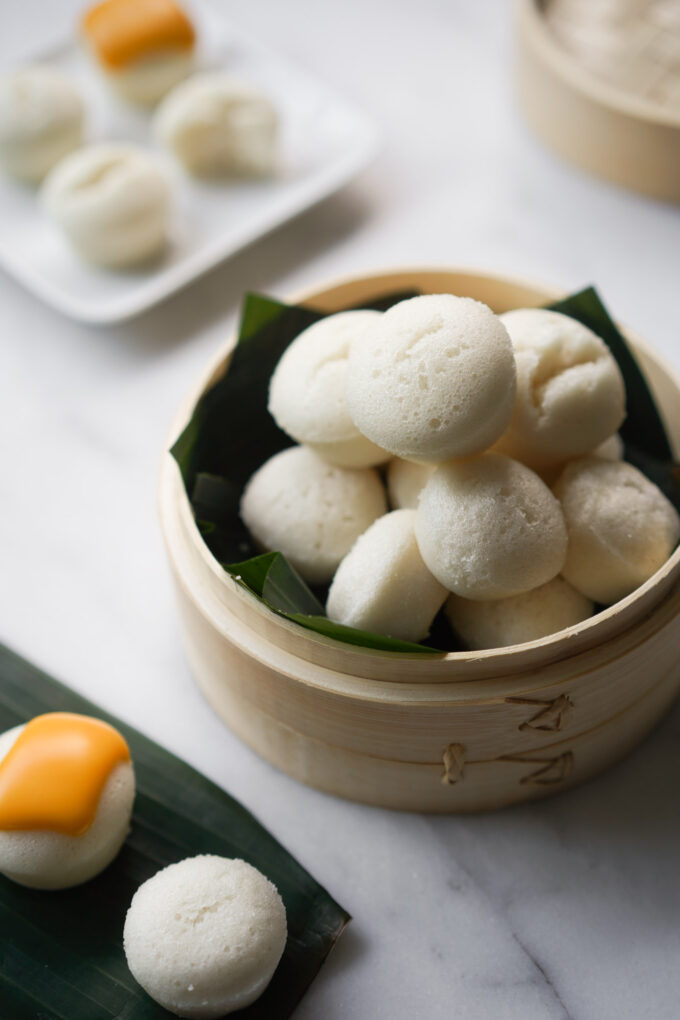 Where does puto originate?
The word puto comes from the Malay word "puttu," which means "portioned." This makes sense considering most of the time, puto is made in mini muffin or cupcake molds that are around one to one and half inches-the perfect portion if you ask me.
Read more: 11 Make-Ahead Dessert Recipes
Puto is a type of kakanin, or "rice cake," from the Philippines. Filipinos love their sweet desserts like halo halo, leche flan, biko, bibingka, or cassava cake, but puto is actually less sweet in comparison and makes it a great base for different toppings or flavors like cheese, salted egg, or ube. It's pretty versatile because they are eaten as a dessert, but also as a side with savory foods like dinuguan.
The rice flour
While traditionally puto is made from a fermented rice batter, these days you can find puto recipes that aren't fermented or recipes that don't even include rice. In the past, I have tried to make puto the traditional way by fermenting rice in water overnight and blending it to make a batter with sugar.
While it was interesting in learning the traditional method, I do like using this shortcut recipe by using rice flour instead. One important thing to remember is, since rice flour has a tendency to be lumpy, you need to sift the rice flour and baking powder over the wet ingredients to prevent a lumpy batter.
Puto cooking tips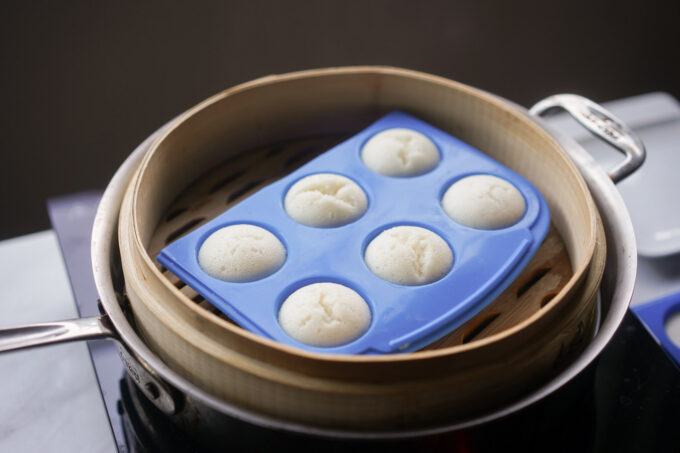 Use rice flour, not glutinous or sweet rice flour. There is a big difference between rice flour and glutinous (sweet) rice flour and you cannot substitute one for the other. Glutinous rice flour is often used for mochi and can make your puto very, very sticky and dense as opposed to light and airy.
Sift the rice flour and baking powder over the wet ingredients to prevent lumps in your batter. The less lumps, the smoother and lighter your puto will be after steaming.
Add some coconut milk to amplify the flavor. I like using coconut milk with some of the water that pairs well with the rice flavor.
Use silicone mini muffin molds. Using silicone molds is the easiest way to steam and remove the puto. I purchased a mini silicone muffin mold and cut it in half to fit into my steamer. You can also buy individual molds.
Steam over medium heat to prevent overcooking or drying out the puto. Also, make sure you don't run out of water in your pan while steaming.
Storage after steaming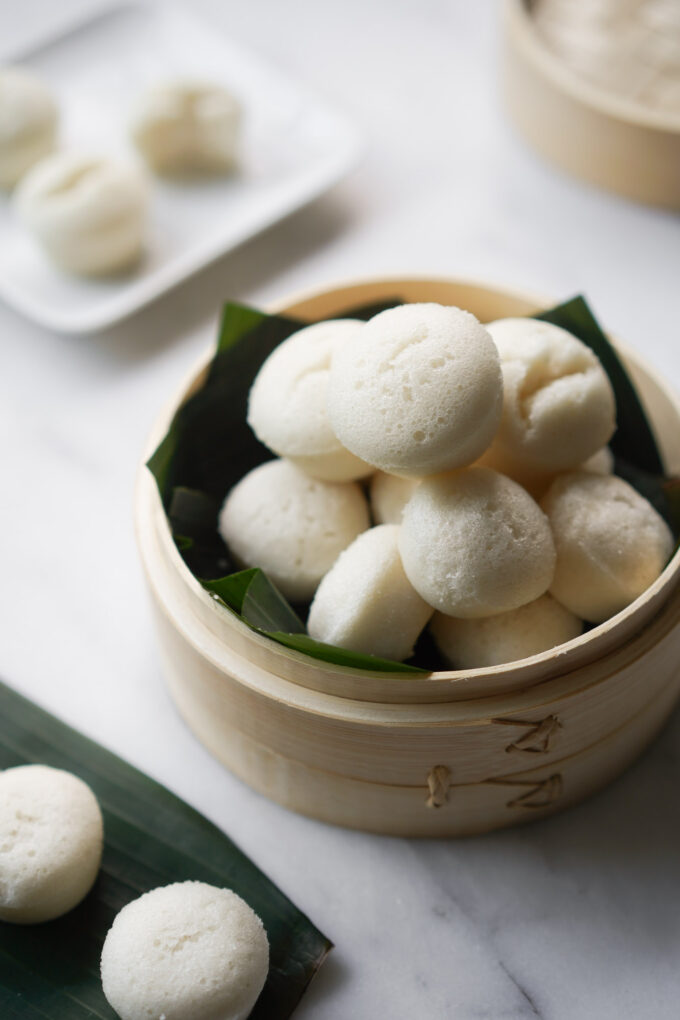 It's best to serve and eat puto immediately after making to enjoy the airy and fluffy texture, but you can also store it in an airtight container in the fridge. Puto can be very moist so I would not recommend keeping it on the counter for more than one day. You can fridge it for a few days to get the best freshness.
How long do you steam puto?
Read more: make strawberry fluff dessert-what causes the fluff
When using mini muffin molds (about one inch in diameter) over medium heat, I steam the puto for about eight minutes. I found this is the perfect timing for my stove and my batter to get light and airy puto before it becomes too stiff.
Is puto a pastry?
Puto are mini rice cakes that are made in a steamer. They are not baked in an oven.
What goes with puto?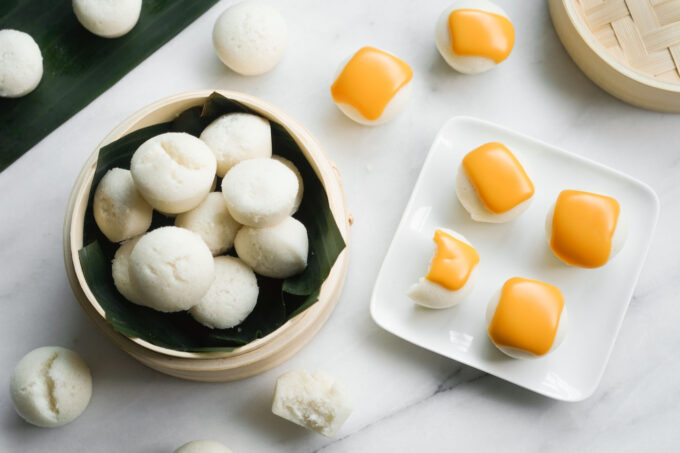 The slightly sweet cake goes well with savory flavors like cheese or even salted egg as a topping. Traditionally, puto is also served with the savory dish dinuguan (a pork blood stew).
Is puto a dessert?
Puto is a steamed rice cake that is known for it's slightly sweet and rice forward flavor. While it is a dessert, it is also served with savory dishes, too. If you want other steamed buns, you can try mantou, char siu bao, or siopao.
Read more: How to Make a Cupcake Tower