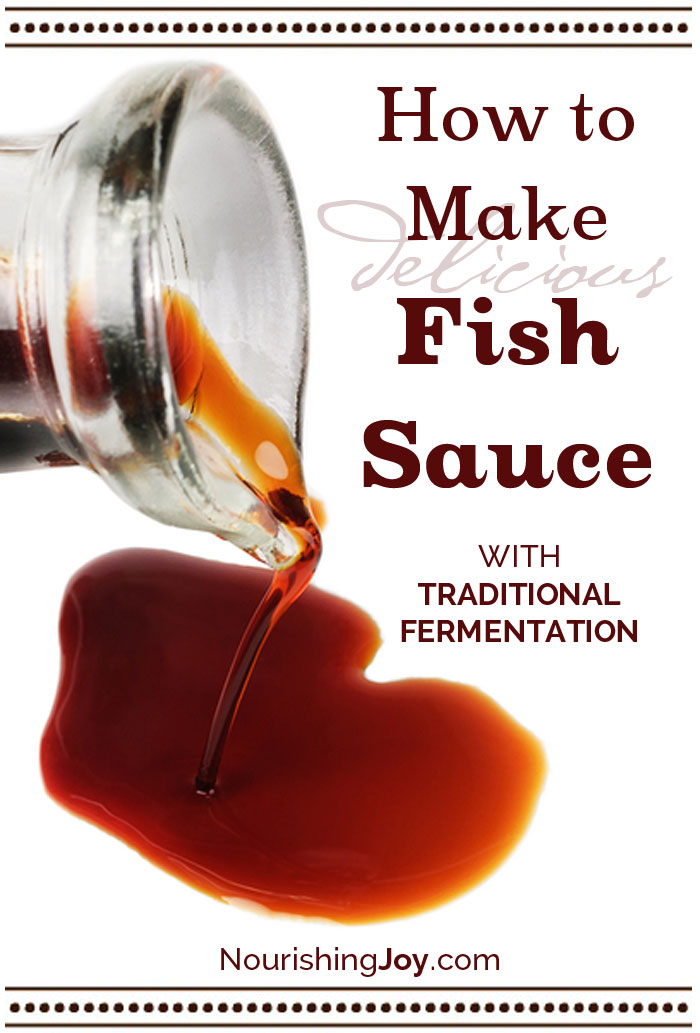 In the wide, wonderful world of fermentation, homemade fish sauce was one of those foods I just couldn't fathom making at home.
Reading: how to make fish sauce recipe
Sauerkraut? Absolutely.
Read more: how to make easy tartar sauce without relish | Family Cuisine
Ketchup? No problem.
Homemade fish sauce? No, thank you.
But for some reason, curiosity got the better of me after I saw a recipe for it in Nourishing Traditions and I started hunting down local sources of herring and smelt to secretly toss in a jar and hope my kids wouldn't ask why there was an eyeball looking at them from across the room.
What's worse is that I never really liked the store-bought stuff anyway. It lacked the umami it purportedly brought to any dish and just didn't satisfy, no matter how much I tried to like it. Despite my deep love of Thai cuisine and growing awareness of delicious Vietnamese soups, anytime I bought a bottle, it sat largely unused in the refrigerator until it was well past its expiration date and I didn't feel so guilty about throwing it out.
Read more: how to cook sweet and sour sauce | Family Cuisine
So when I set out to make my own homemade fish sauce, I considered myself a little crazy (let alone what my husband or anyone else thought!)
But fast forward a few weeks to when I opened that first jar of homemade fish sauce and took a brave little taste – and it was GOOD. Its flavor was complex but by no means overwhelming, it was barely fishy, and it was bursting with umami. I dare say, *ahem* it was good enough to lick the spoon.
So, today I offer my take on the classic homemade fish sauce. It's a recipe that will expand your culinary boundaries if you are a born-and-bred North American who is accustomed to European and American cuisine like I am AND it promises great nutritional bounty. Adventure and better health simultaneously! What are you waiting for? Your own homemade fish sauce and your favorite recipes await….
This recipe appears in my e-book, Restocking the Pantry. It does not appear in my paperback, The DIY Pantry, for those of you who have asked.
Read more: how to make a simple curry sauce | Family Cuisine
Print