This recipe for avocado fries is slices of avocado that are breaded and lightly fried to crispy golden brown perfection. The ultimate appetizer or side dish for avocado lovers!
If you're an avocado fan, you must try these crispy avocado fries. Serve them along with other appetizers such as pizza dip and stuffed mushrooms for an unforgettable party spread!
Reading: how to make fried avocado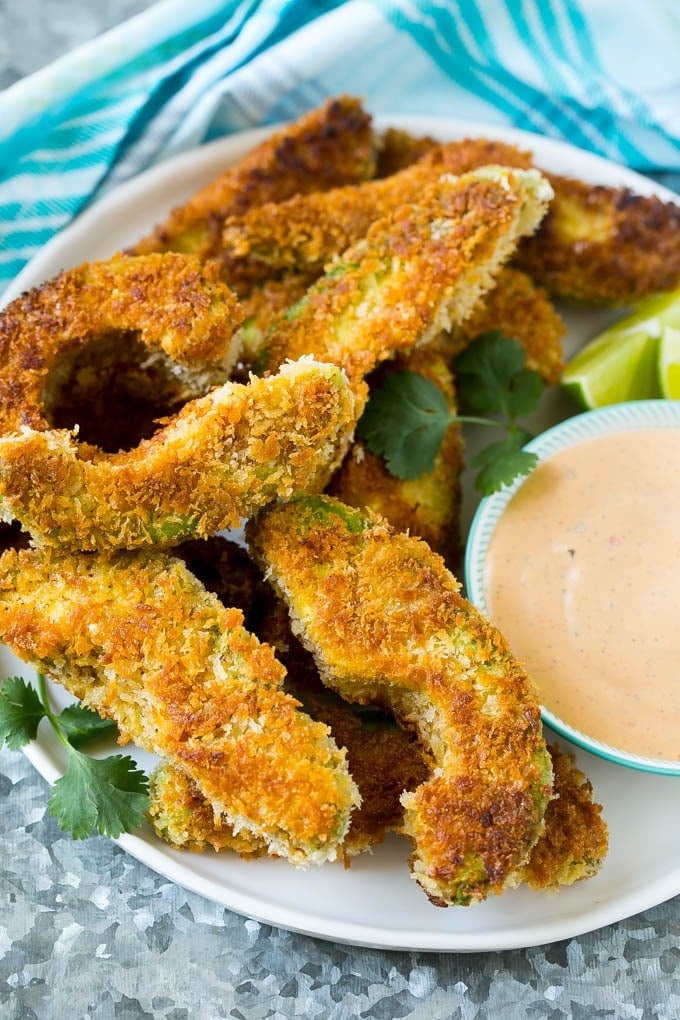 Read more: how to cook oyster mushrooms in stir fry | Family Cuisine
These avocado fries are definitely for people who are huge fans of avocado! They're super simple to make and are a fun and unexpected party snack. The combination of the creamy avocado and crispy coating can't be beat!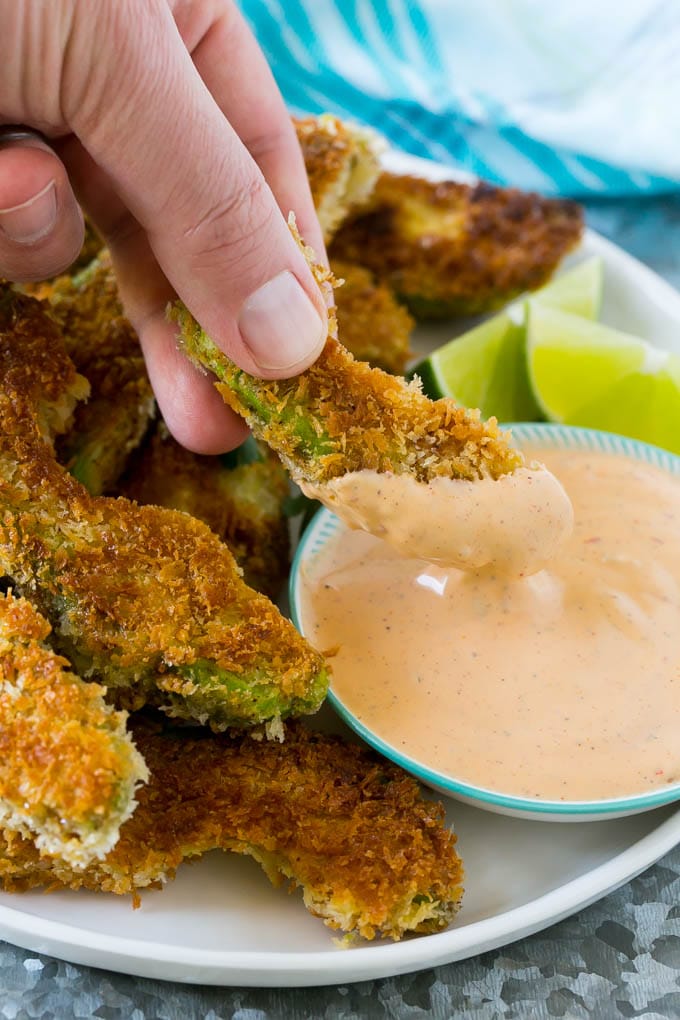 How do you make avocado fries?
This recipe starts with a couple of avocados. You want to be sure that you're using firm avocados here so that they hold up to the breading and frying process. The avocado slices are dredged in seasoned flour, egg and panko breadcrumbs to create an ultra crispy coating. Then the avocado slices are quickly pan fried until browned.
Read more: how to make fried dough with flour | Family Cuisine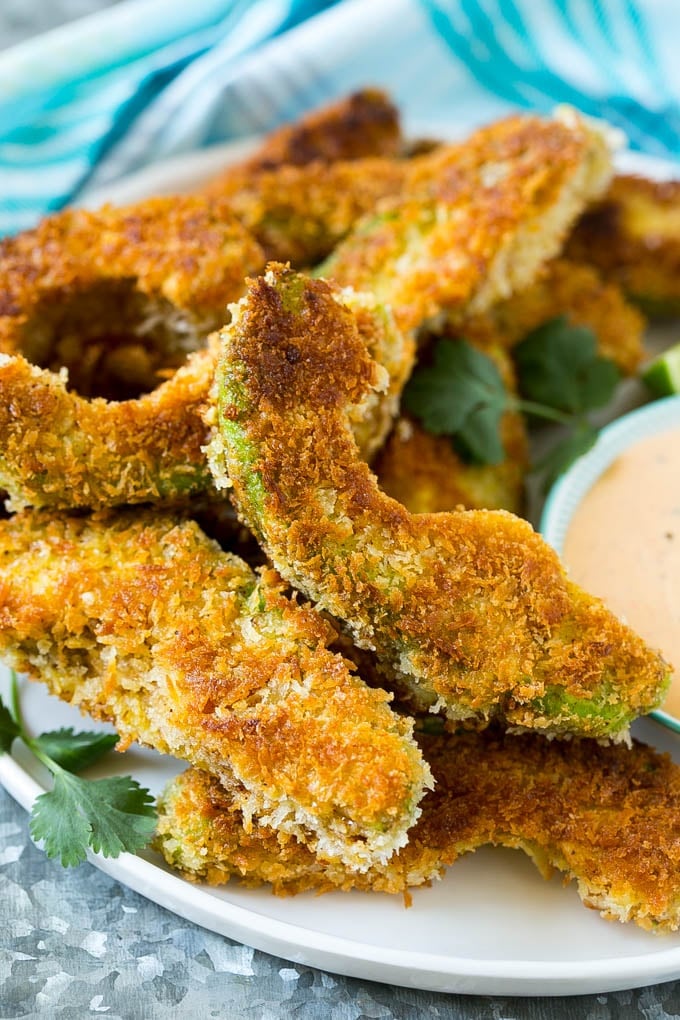 Tips for avocado fries
You don't need a lot of oil for this, a 1/4 inch layer of vegetable oil on the bottom of the pan is fine.
You'll need to cook the avocado slices in batches; if you end up with a lot of dark bits at the end of the first few batches, simple wipe out the pan and add a new layer of oil on the bottom.
I like to serve my avocado fries with plenty of dipping sauces; in these photos I show the fries with a store bought chili lime ranch. Other great options are salsa (red or green), chipotle mayo, or my creamy cilantro sauce.
These avocado fries are best served immediately out of the pan so that they're hot and crispy. You can add a squeeze of lime juice and a sprinkling of cilantro if you like, or simply serve them as-is and watch them disappear!
Still hungry? Follow Dinner at the Zoo on Facebook, Twitter, Instagram and Pinterest for more great recipe ideas!
Read more: Pan Seared Halibut Recipe With Lemon Butter Sauce | Family Cuisine
More great appetizer ideas
Hot Crab Dip
Fried Ravioli
Philly Cheesesteak Egg Rolls
Ham and Cheese Sliders
Garlic Cheese Bombs
Avocado Fries Video