Easy Fried Cabbage with Sausage skillet meal, ready in 30 minutes for dinner. Kielbasa sausage is cooked with onions and cabbage to make a simple delicious recipe!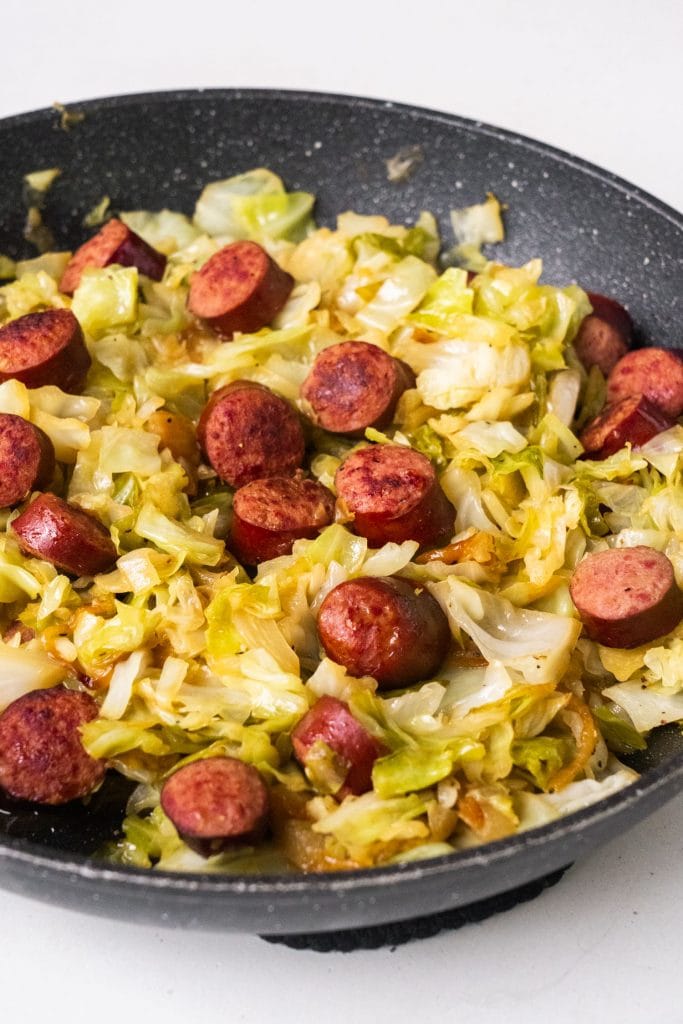 I'm back with another sausage and cabbage recipe! I can't help it, these 2 ingredients go together so perfectly, so I'm always looking for new ways to serve it.
Reading: how to make fried cabbage and sausage
Our usual favorite kielbasa & cabbage recipes are Polish Sausage and Cabbage Soup, Ham and Cabbage Soup, Slow Cooker Kielbasa and Cabbage, Italian Sausage Pasta and Slow Cooker Sausage and Cabbage but I wanted to make something in about 30 minutes (it was one of those nights, you know?) so I came up with this quick Fried Cabbage and Sausage skillet meal.
Here's a quick recipe video I made to show you how simple it is to make!
Ingredients
Read more: How To Air Fry Dumplings
You only need 6 simple ingredients to make this meal. Lots of fried cabbage recipes call for bacon, but I actually prefer it without bacon as I think the sausage is hearty enough, especially when served over mashed potatoes.
olive oil (I buy ours in bulk)
onion (chopped)
kielbasa sausage
cabbage (chopped)
butter
salt & pepper
How to Make
Prep. Chop up an onion. Chop up a head of cabbage. Cut up sausage into 1 inch pieces.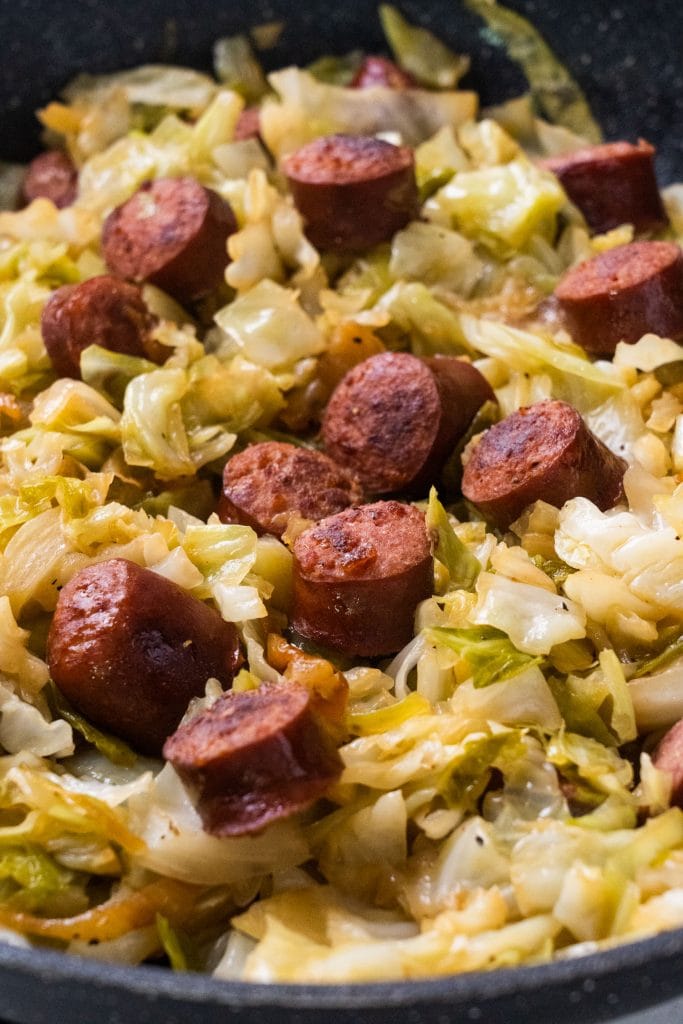 Fry. Add olive oil to a large frying pan and cook onion and sausage until browned.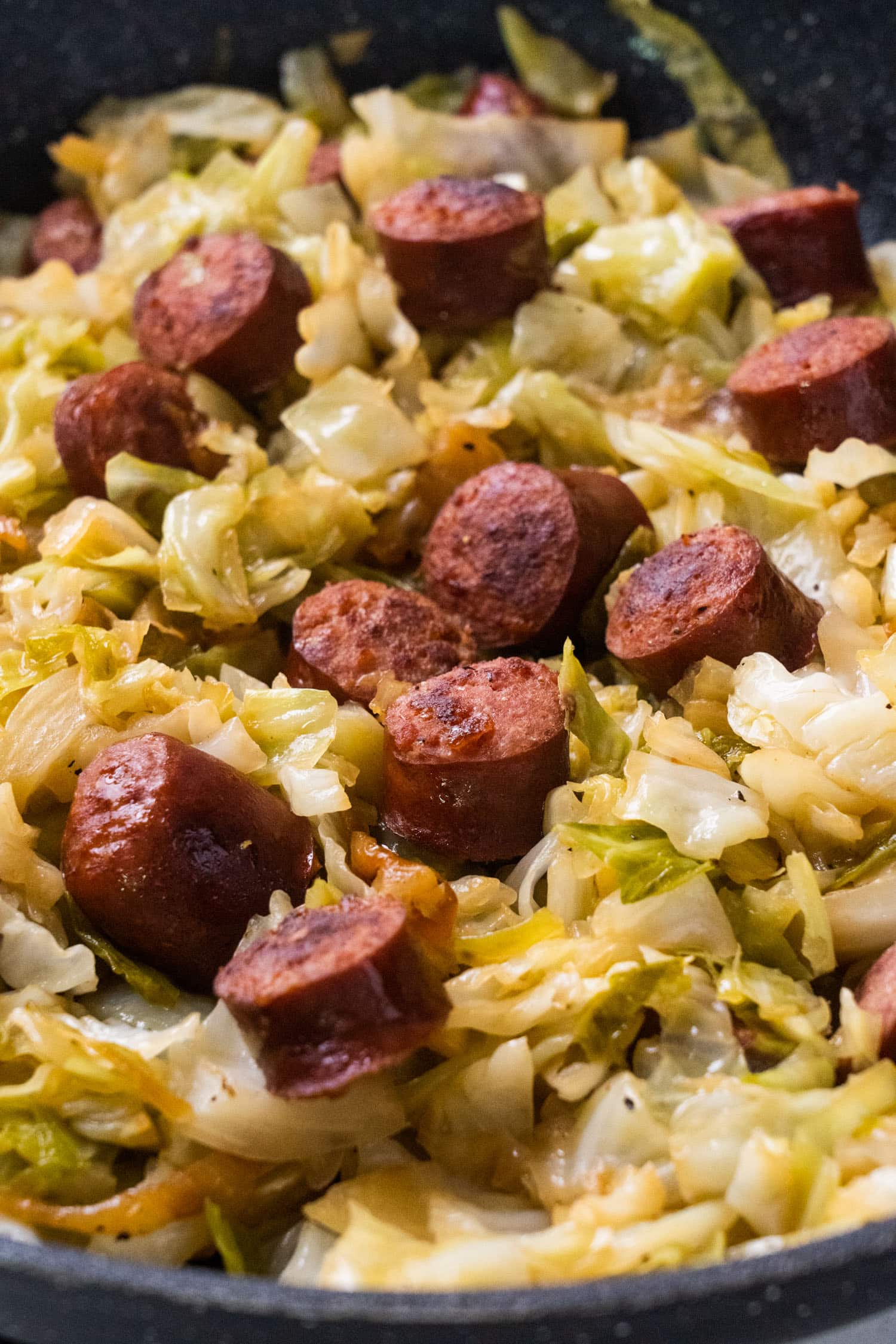 Add the cabbage and butter. I know this will look like a lot of cabbage (that's why you need a large pan) but trust me, it wilts down. Reduce heat to medium, cover and cook until soft, stirring every couple of minutes so it doesn't stick to the pan.
Read more: Fried Cauliflower | Family Cuisine
Season. Add salt and pepper to taste, just a little dash will do.
Serve. Personally, I think you should serve this meal over mashed potatoes, but check out my other serving ideas below.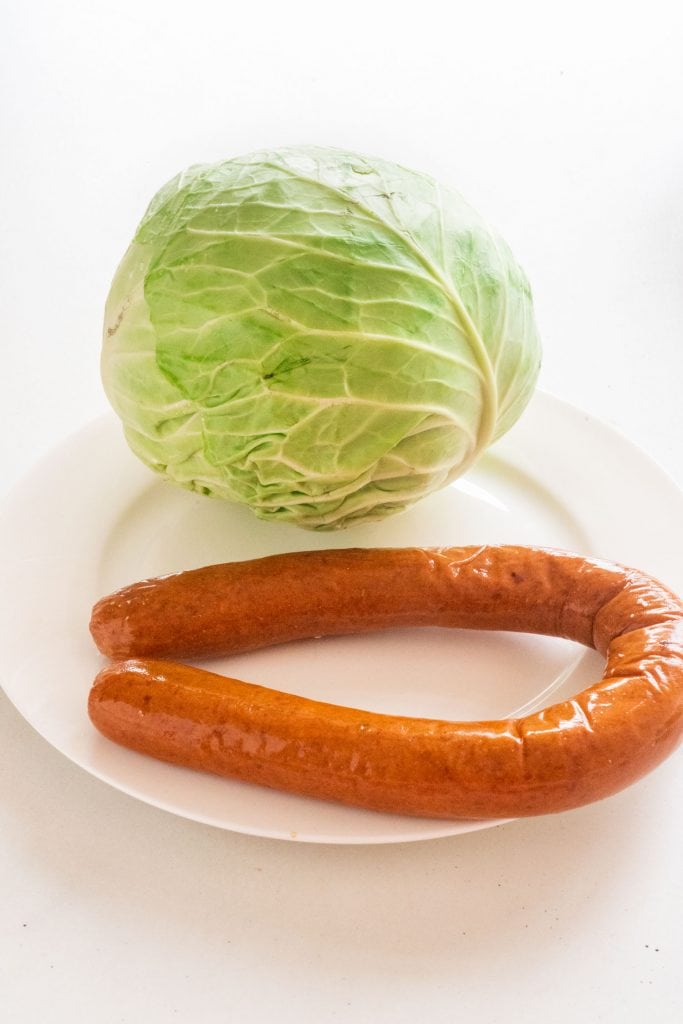 What to serve it with?
You can eat this "as is", but I highly recommend you serve fried cabbage and sausage over these 2 options:
mashed potatoes – my absolute favorite. Load up a plate of creamy mashed potatoes and serve this dish on top of them. Perfection!
egg noodles – my husband's preferred way. Cook some egg noodles, put them on a plate and serve this on top. Delicious!
Pin for later: