Cheese Curds… the BEST thing to ever happen to cheese. These ooey-gooey bite-sized appetizers will literally fly out of the bowl. This cheese curd recipe is super easy to make and tastes even better when dipped in Homemade Ranch Dressing!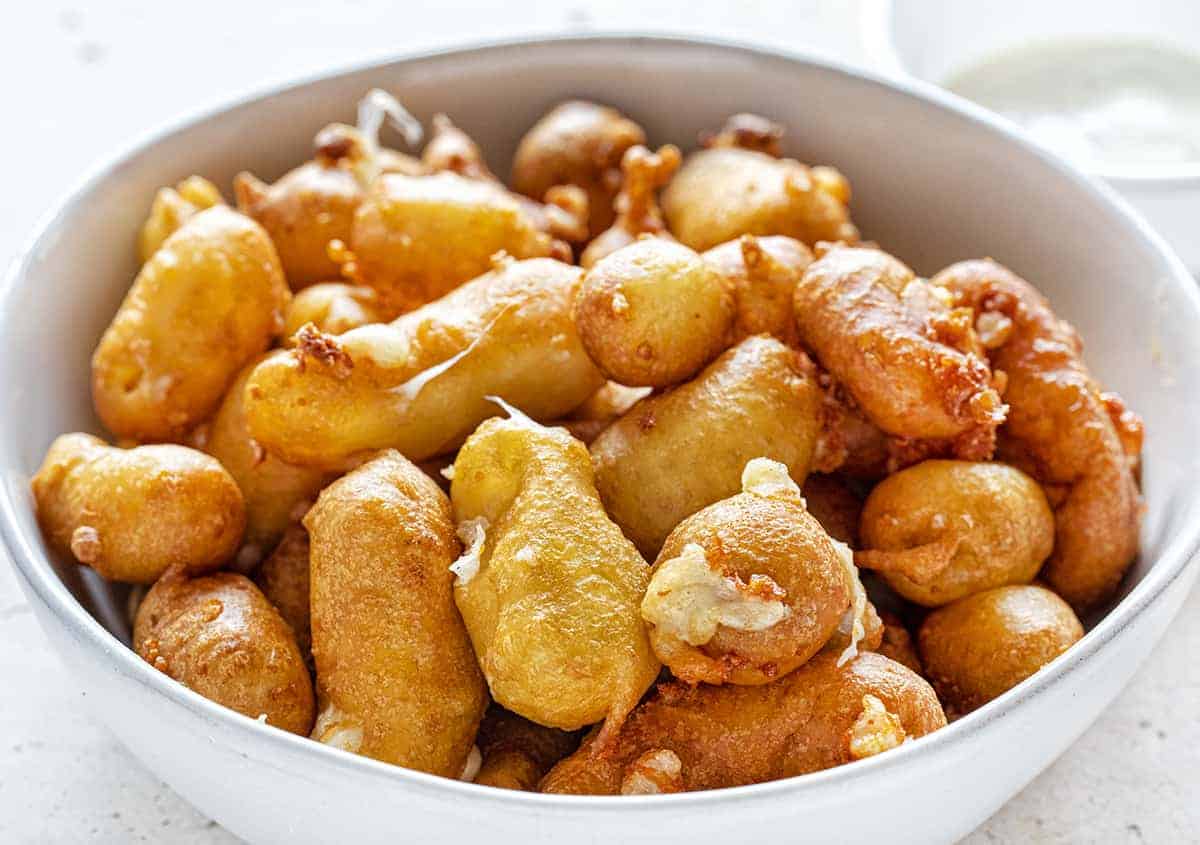 Reading: how to make fried cheese curds
What are Cheese Curds?
Growing up in Minnesota, I didn't realize that cheese curds were our thing. I thought the entire world was enjoying them. I found out later in life that cheese curds (like REAL cheese curds) were native to the midwest. The reason that that cheese curds are so prominent and so much better here is that cheese curds go hand in hand with dairy farming. Dairy farming is kind of our thing too.
Cheese vs. Cheese Curds
What is the difference between cheese and cheese curds, you may wonder? Well, if you are not from the midwest, where cheese curds are almost a staple at fairs and bars, it is understandable you may be wondering about the difference.
Read more: Fried Sweet Corn Recipe | Family Cuisine
When milk is heated up, it curdles. This takes place about halfway through the milk to the cheese process. The curds are the pieces of cheddar cheese (white or orange) that don't make it into the mold and allowed to age and form (which are the flavorful blocks of cheese you buy at the grocery store). A little salt is added to the curds to make it a squeaky snack. Because of this, cheese curds are only fresh for about a day and can be hard to find other than cheese factories.
Besides being popular in the midwest, you can find them mass-produced in Quebec, where they are a part of their popular Poutine dish. In fact, I used this cheese curd recipe for my Bacon Poutine recipe.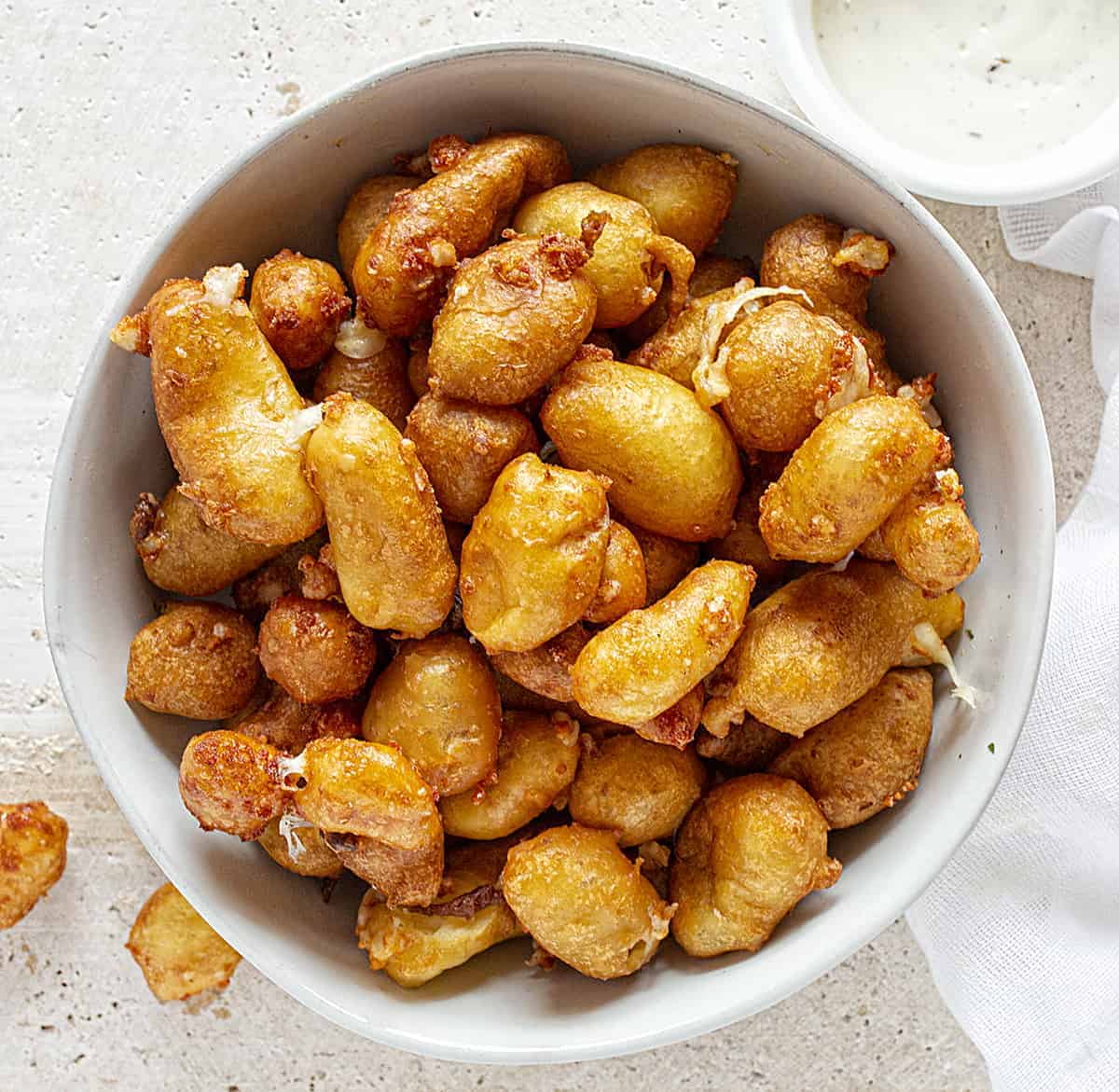 What is the Best Cheese for Cheese Curds?
The best cheese to buy is the freshest cheese. If you have a local cheesemaker or a farmers market, those will be your best bet. Otherwise, take a peek at the label to see when they were produced. Another alternative is to contact a cheesemaker and have them delivered directly to you. In the midwest, everyone knows that "squeaky cheese" is the freshest. When you bite into a fresh cheese curd you will hear a "squeak" sound. The squeak is a freshness indicator. It comes from the long protein strands that develop inside of the cheese. When those protein strands rub against your teeth they emit a squeaking sound. As the cheese continues to age, the strands break down and the squeak starts to fade.
In addition to freshness, you will want to look at what type of cheese you are selecting. The best cheese for fried cheese curds is almost always made from cheddar cheese or white cheddar cheese (which is what I used).
Read more: how to make chic stir fry in a crockpot | Family Cuisine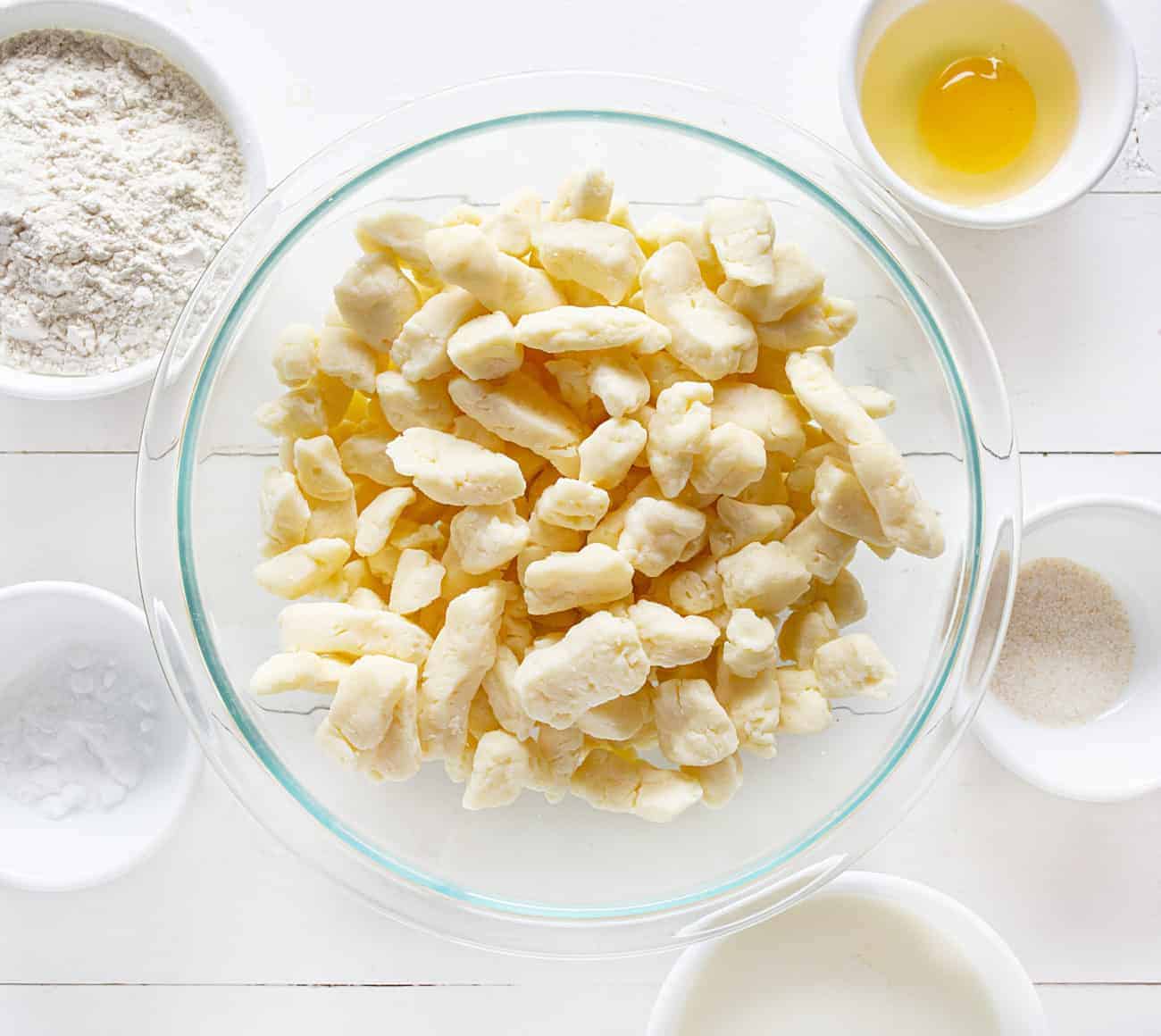 How to Make Cheese Curds
When simple and delicious go together, everyone is happy, am I right? Cheese curds are not hard to make, and that makes them even better in my humble opinion. I have a few tips for making the perfect deep-fried cheese curds.
Watch the Oil
The oil should be high enough in the pan that the cheese curds are able to be completely covered at all times.
The temperature of the oil needs to stay as consistent as possible. The optimal temperature for frying cheese curds is 375°F. I like to keep a thermometer in the oil at all times so I can monitor the temperature and adjust as needed.
Frying too many curds in the pan at once, or not enough curds will affect the oil temperature. I typically fry about 8-10 curds in the pan at a time.
The Batter
This batter is milk-based. To create it you simply mix a room temperature egg with buttermilk, flour, garlic salt, and baking powder.
Some people prefer a beer-based batter. To adjust this recipe to incorporate beer, you can simply swap the buttermilk out for 1 1/2 cups of your favorite beer. Keep in mind that the batter will take on the more prominent flavors of the beer you select. If you choose a beer that is high in hops, that flavor will be present in the final product.
You can adjust the spice level of the batter by adding a 1/2 teaspoon of cayenne pepper into the mixture. As always, adjust to your liking.
Most batter recipes need to be used the same day due to the use of raw egg. I would not recommend saving batter for later.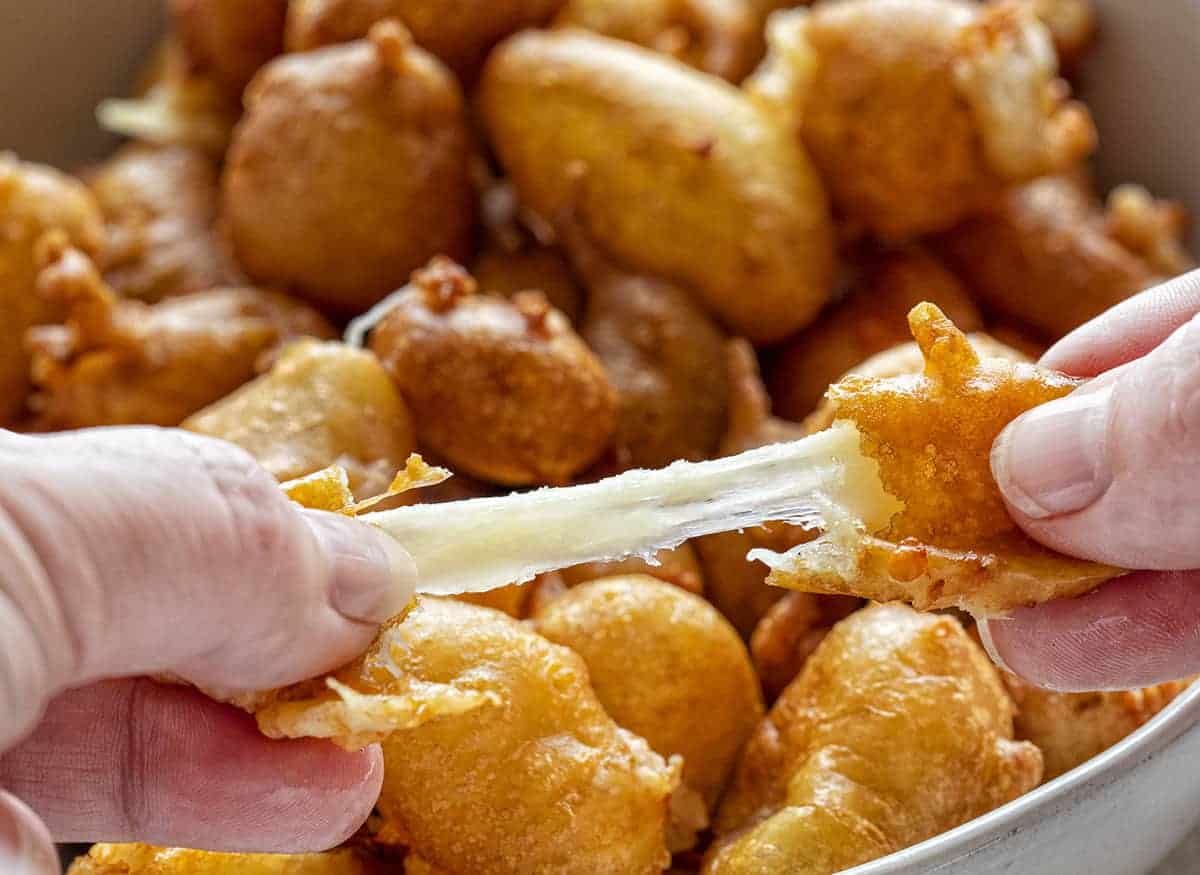 Love Fair Food? Try These Recipes:
Deep-Fried Pickles
Strawberry Lavender Lemonade
Read more: how to make fried chicken tenders on the stove | Family Cuisine