Fried Ravioli can be made as a side dish or appetizer, and is great with any Italian meal. Crispy on the outside and cheesy on the inside, we love serving it with warm Marinara.
Crunchy, cheesy and delicious perfectly describe these fried ravioli. If you like fried zucchini or fried mac and cheese, you'll also love this simple dish.
Reading: how to make fried ravioli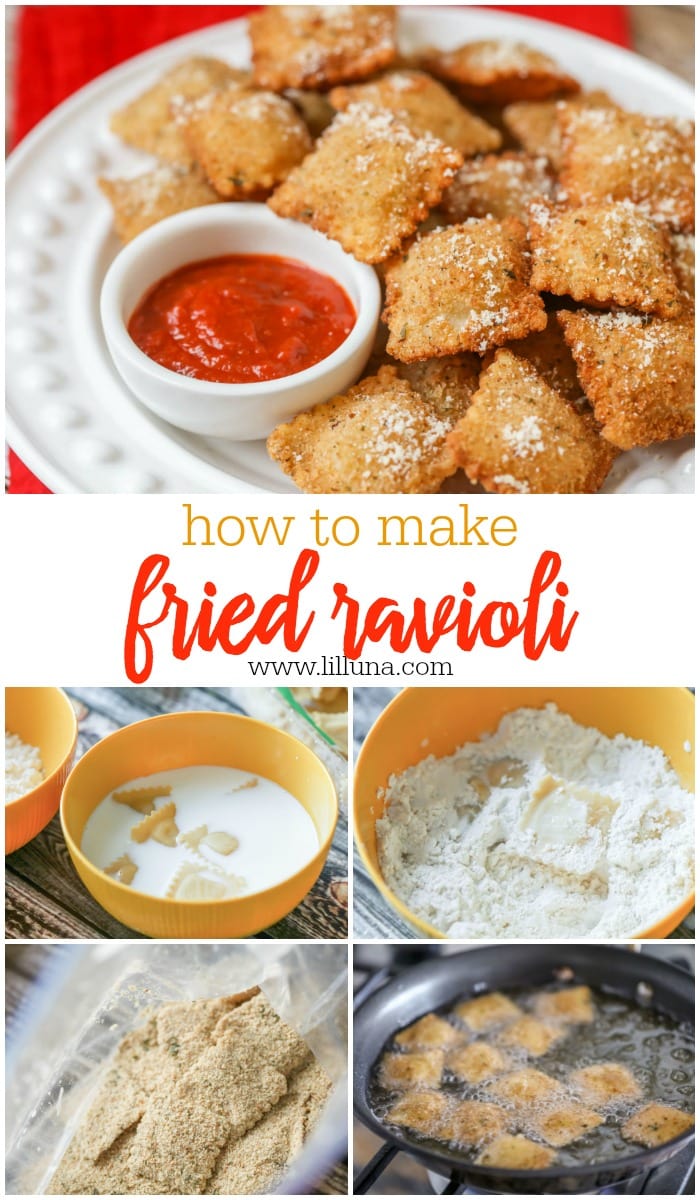 Deep Fried and Delicious
Do you like RAVIOLI?? It's not something I grew up having it often, but it's something I've cooked more often being a mom whose kids love pasta and cheese!
You may not remember the Cheesy Ravioli Bake I posted awhile back, but that was a huge hit for the family! I knew the family loved Ravioli so I decided to make some Fried Ravioli, just like we made our Fried Zucchini. Not only was it simple, but it was delicious!
Read more: How to make a healthy stir-fry | Family Cuisine
The family especially loved this recipe and with some warm Marinara sauce, which made these bite-sized beauties hard to resist. If you're looking for a simple appetizer or even a side dish for your Italian meal, I highly suggest trying this one out. It's delicious!!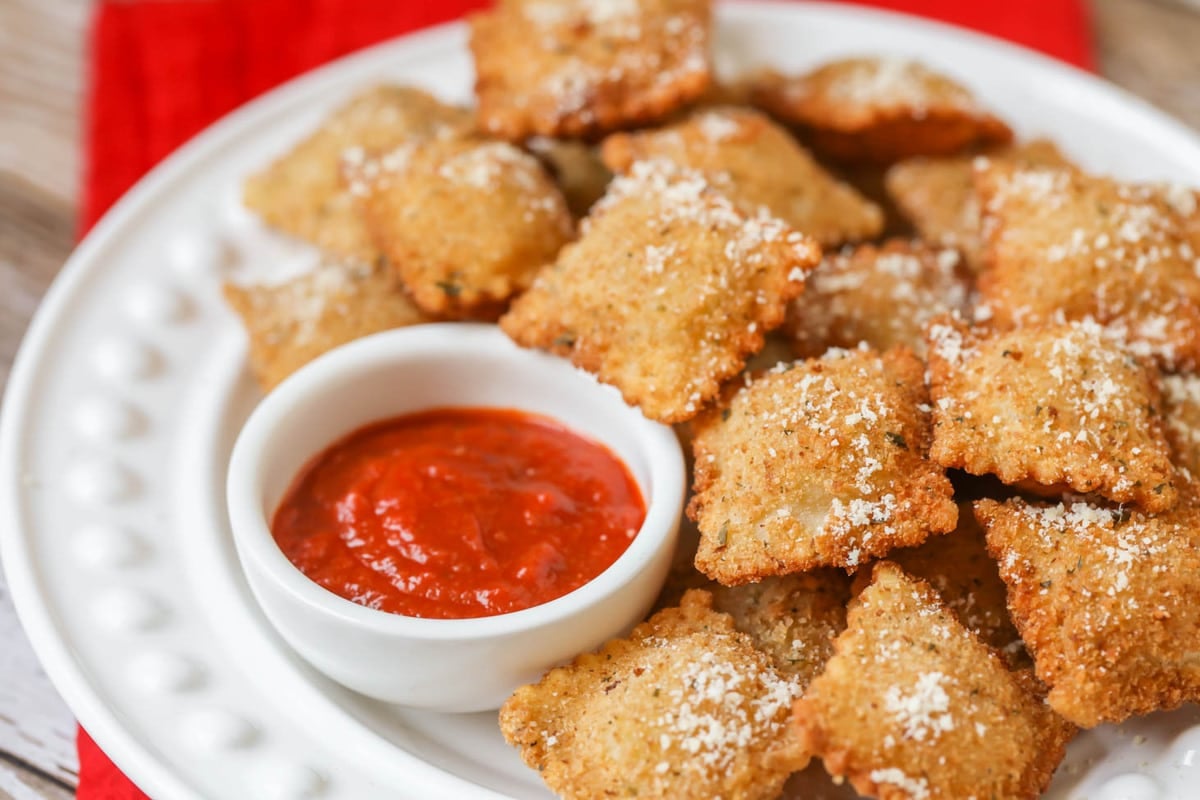 How to Make Fried Ravioli
Begin by heating up some oil on medium heat.
While that's heating up, it's important to create breading for the ravioli. To do that, pour milk into a bowl as well a cup of flour into a bowl or bag and the same for bread crumbs.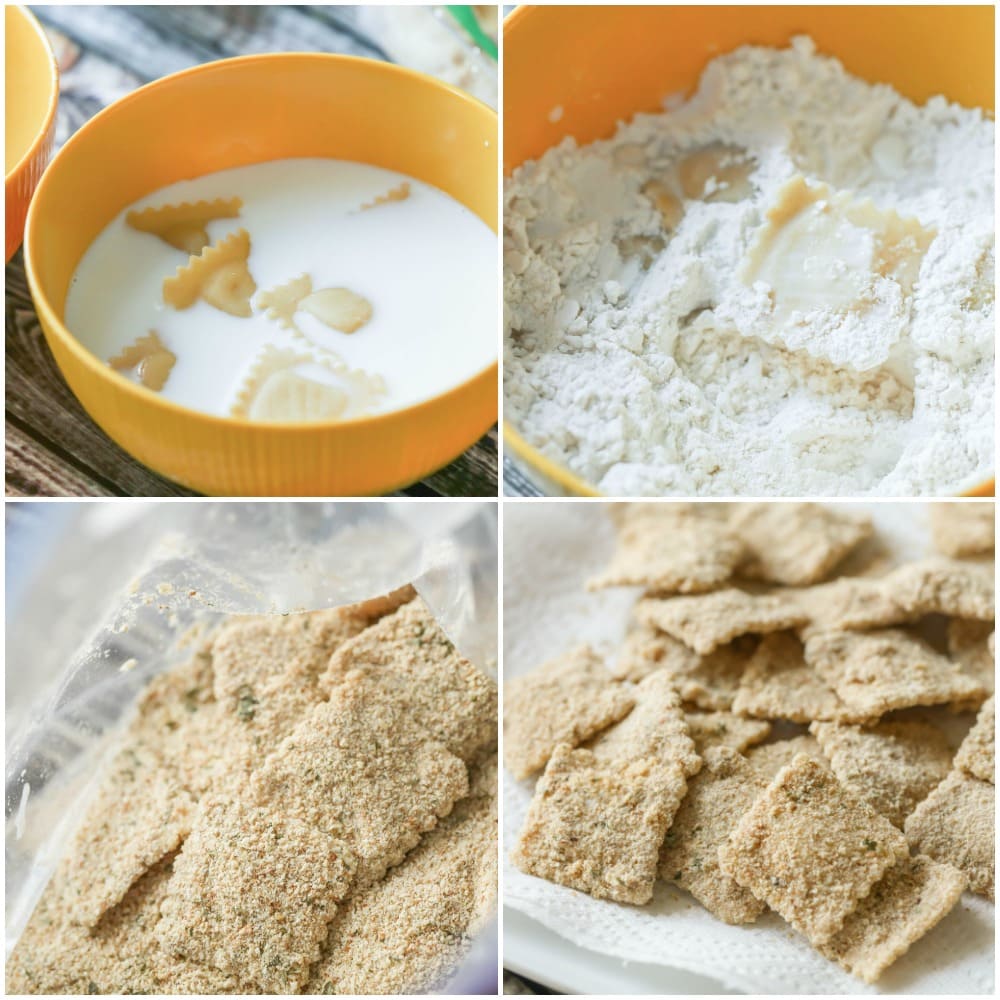 Changing it Up
This recipe can be changed up easily based on spices you add to your mix or even by the bread crumbs (there are several varieties of bread crumbs. We often like to use Panko for frying which is another alternative.
Read more: how to make fried potato cakes out of mashed potatoes
You can also use different types of ravioli. We used a standard cheese-filled, but you can use meat-filled or another favorite is the spinach and cheese filled.
Different dips can also be used for this recipe, including our homemade ranch.
Want to make it a meal? Serve it over some pasta with some spaghetti or marinara sauce. 😉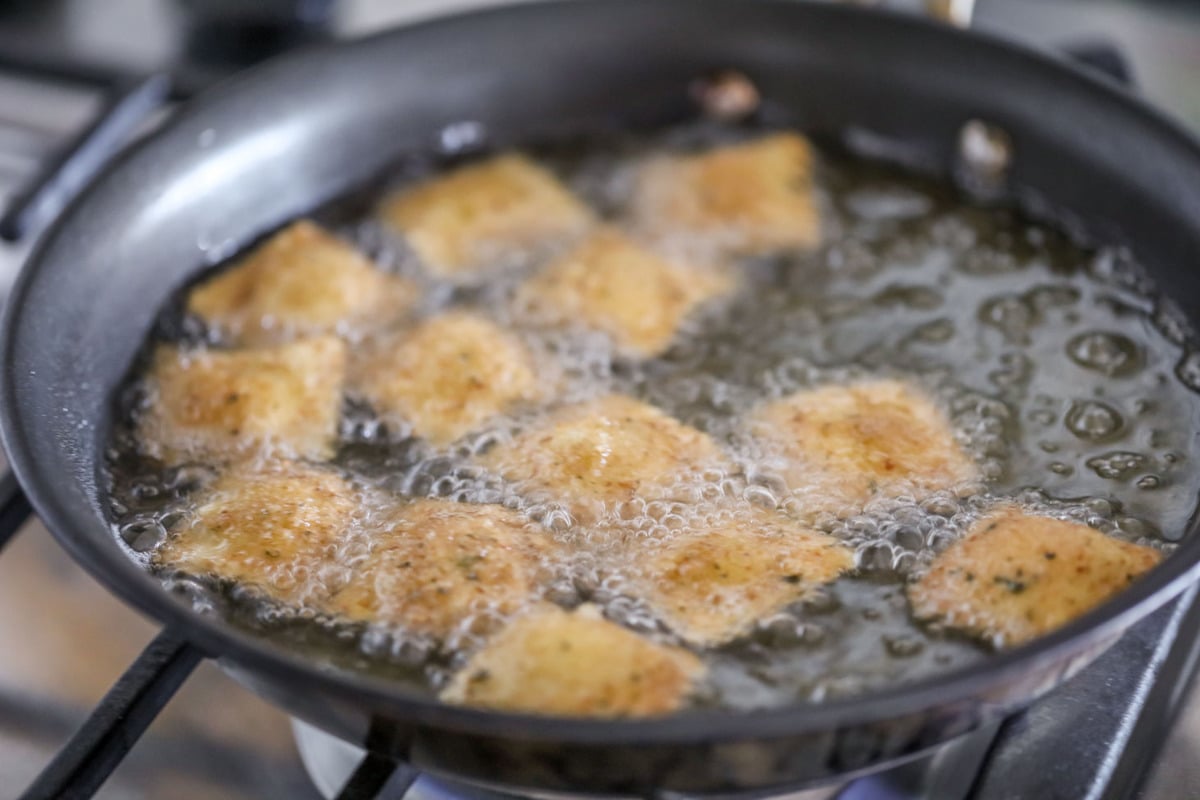 We hope you love this recipe as much as our family did. It's hard not to love fried food, so we have a feeling you'll enjoy this dish.
For more Italian sides, check out:
Cheesy Garlic Bread
Easy Bruschetta
Mozzarella Sticks
Read more: how to make chicken noodle stir fry | Family Cuisine