Homemade Teriyaki Wings with a homemade Teriyaki sauce – one of the best recipes you'll ever try! Lots of flavors make these chicken wings a great appetizer for any get together.
If you love wings, you will love this Teriyaki version. They're great for parties, holidays and big game days. Be sure to check out our other favorite wings including: Buffalo wings, boneless wings, and lemon pepper wings!
Reading: how to make fried teriyaki chicken wings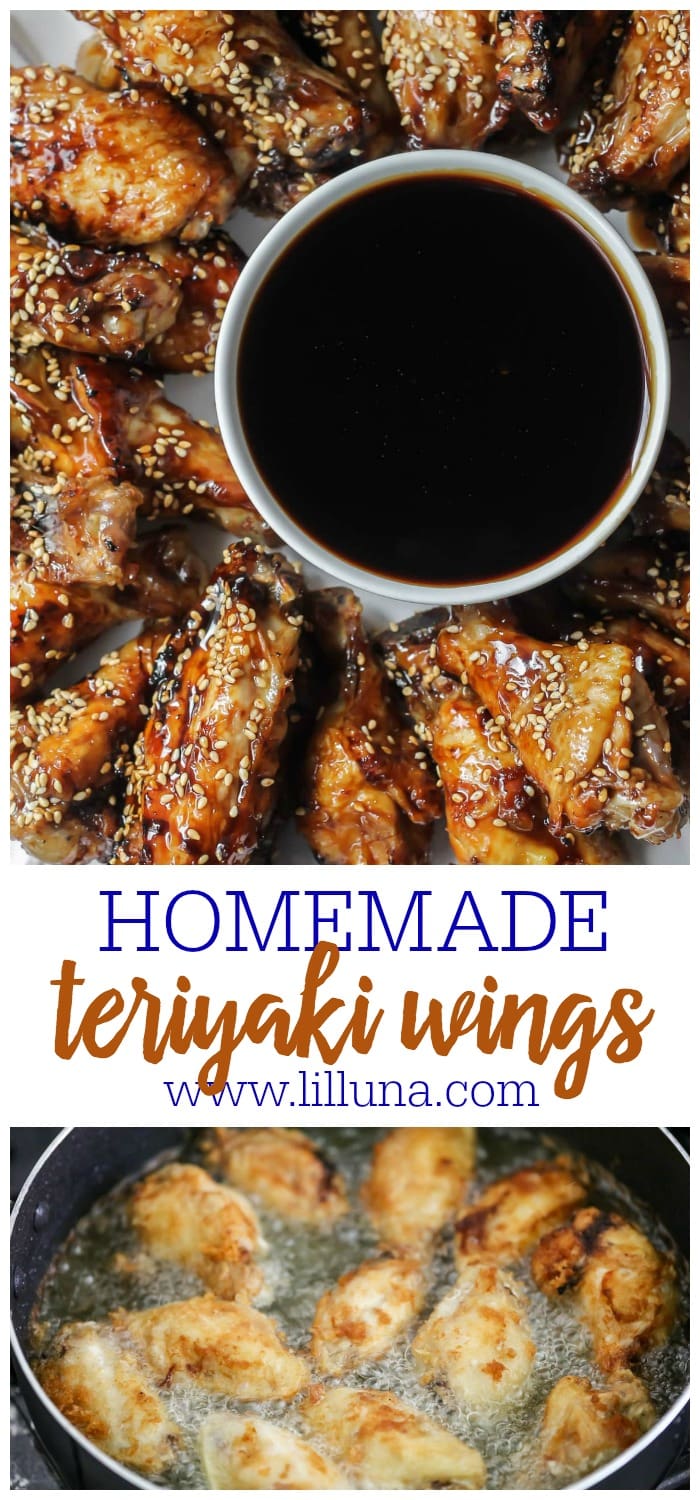 Our Favorite Teriyaki Wings
I LOVE anything Teriyaki! It has to be my all-time favorite flavor. One of our favorite places to get teriyaki dishes is a place called Aloha Kitchen in Mesa, AZ. It's a little hole in the wall but the food is AMAZING!! It was there many years ago that I first tried Teriyaki Chicken Wings.
We've always had traditional Chicken Wings, but Teriyaki Wings took my love for hot wings to a whole new level!
They are seriously phenomenal and so addicting!! Since then my family will buy the Teriyaki Sauce and make our own wings at home. Fortunately, my mom discovered a recipe for the homemade Teriyaki Sauce so now we can make them without the sauce if needed.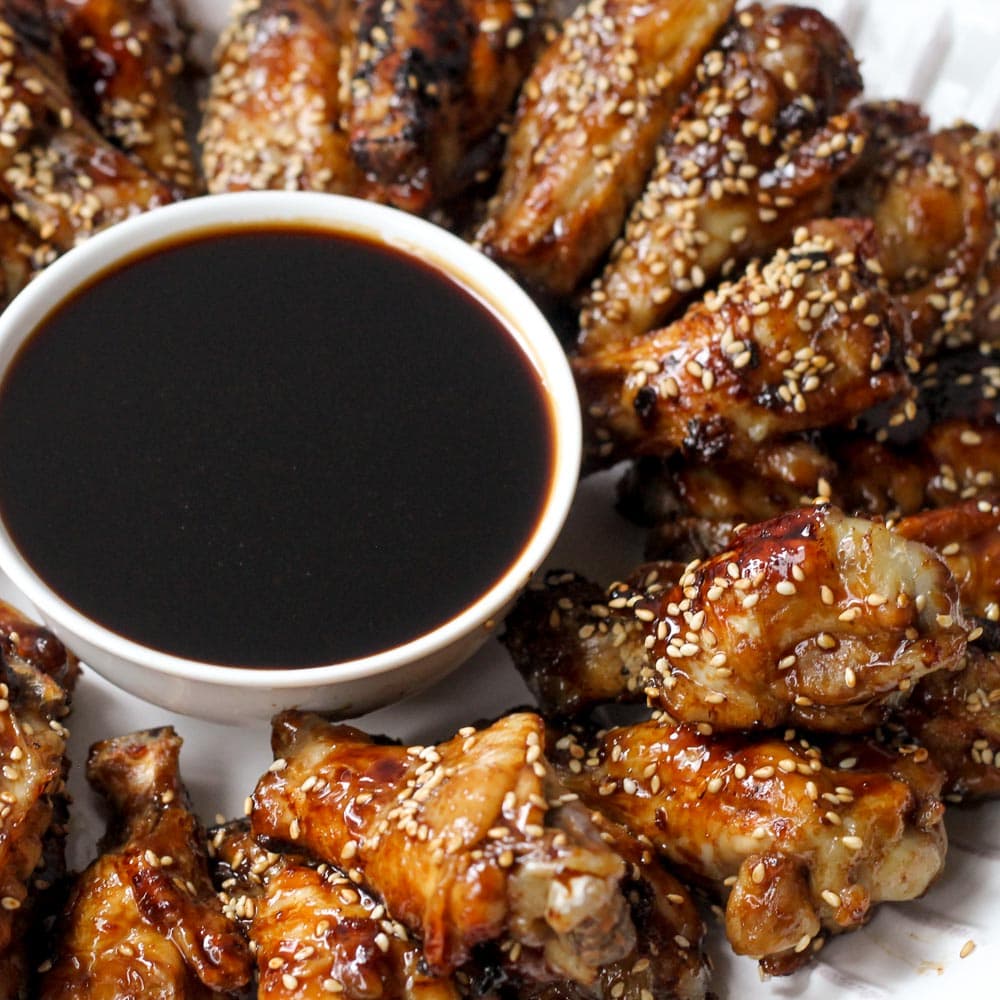 How to make Teriyaki Chicken Wings
Read more: Fried Wonton Strips (Restaurant Style) | Family Cuisine
If you don't want to make the sauce, that's fine. One of our favorites is Sweet Baby Ray's – either their sweet Teriyaki or Hawaiian sauce. Both are delish.
HOMEMADE TERIYAKI SAUCE. To make a homemade teriyaki sauce, just follow these directions: On Medium high heat, mix soy sauce, vinegar, brown sugar and ground ginger in a saucepan. Stir well. Let it come to a simmer (takes about 5 minutes). Let cook for another 5 minutes. Stirring occasionally.
While sauce is simmering, combine cornstarch and cold water in a small bowl making sure to stir well. Add to the sauce and stir.
Once the sauce comes to a boil, let it cook for another 7-10 minutes and stir occasionally. It will thicken as it boils. Remove from heat. This sauce is best to make in the morning. Then refrigerate until ready to use.
OIL. Get the oil ready by putting it in a heavy pot and turning to medium high heat. While the oil is heating up, get your chicken ready to be fried.
DREDGE. Coat (dredge) all of the wings in the flour, making sure to shake off any excess.
FRY. Add the chicken to the hot oil and cook for about 5-7 minutes until golden brown. Transfer the cooked wings to a paper towel to drain and dry.
Make sure sauce is warmed up in a large frying pan and toss in wings to coat. Sprinkle with sesame seeds.
Read more: how to make stir fry tteokbokki | Family Cuisine
Keep a napkin nearby. These can get messy. But, trust me, it's worth it!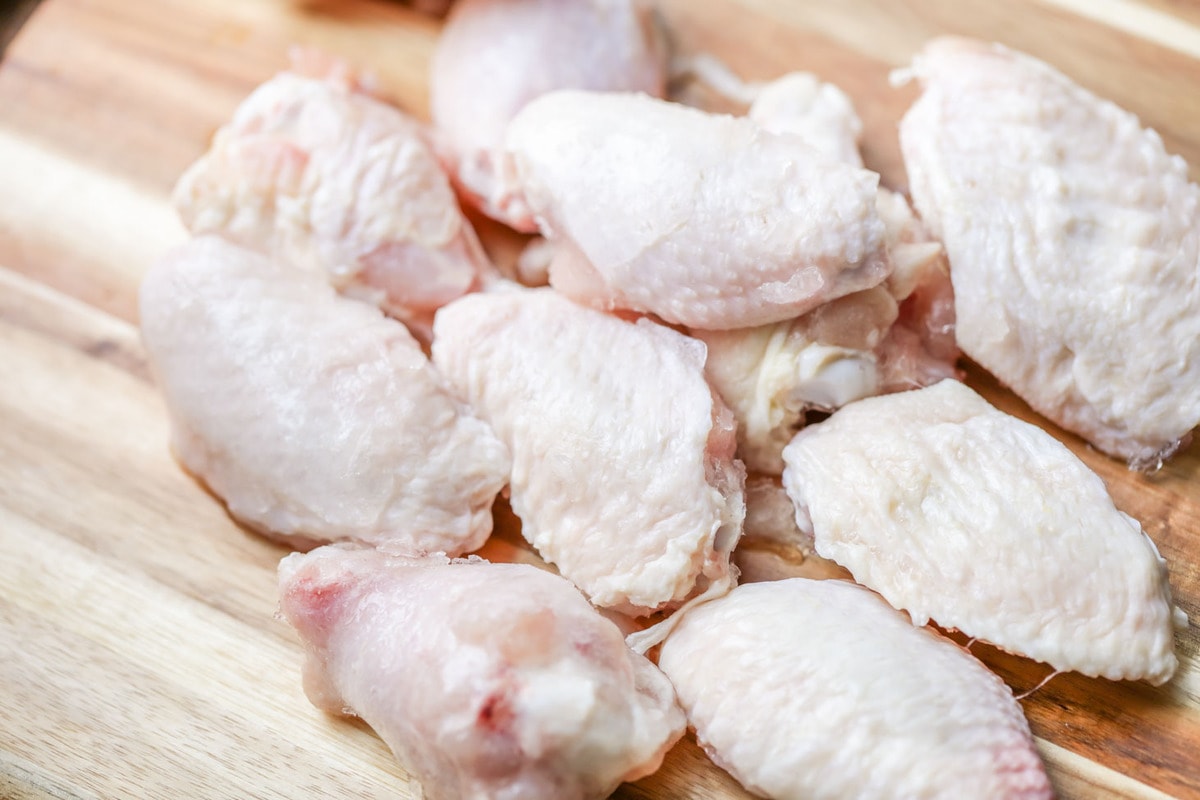 Wing FAQ
Can I make these in an air fryer? Spray the basket with cooking spray. Coat the wings with olive oil and place them in a single layer, be sure they are not touching. Fry on 360°F for 25 minutes. Then increase to 400°F and cook for 5-8 more minutes depending on the size of your wings.
Can you make these ahead of time? Yes you can prepare these up to a day ahead of time. Follow the recipe except do not fry the wings. Instead cover them and keep them in the fridge. Keep the sauce in a separate container in the fridge.
How many wings should I plan to make? If the wings are the main appetizer or main dish plan 8-12 wings per person. If you are serving other appetizers you will only need about 4-6 per person. There are about 5-6 wings per pound.
How to store leftover wings: Store leftovers in an airtight container in the fridge for 2-3 days. Reheat in the microwave or in the oven.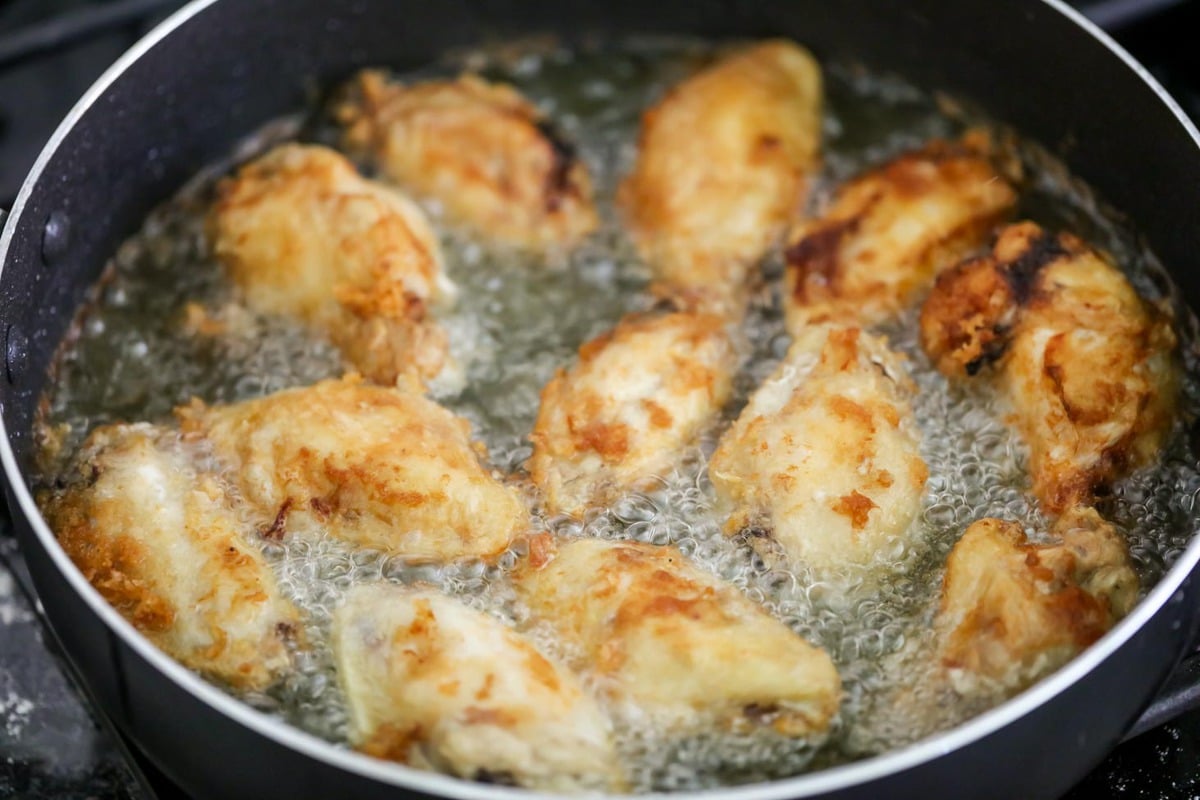 As I mentioned earlier this week, my family has appetizers on New Year's Eve and Homemade Wings are a MUST at this event. We usually make regular Buffalo Wings, but I'm thinking I will be talking my mom into making these instead. They just look TOO good not to! 😉
Read more: Deep Fried Brownie Bites | Family Cuisine
For more teriyaki recipes, check out:
Teriyaki Pork Chops
Crock Pot Teriyaki Chicken
Teriyaki Chicken Burgers
Teriyaki Chicken Tacos