This website may contain affiliate links and advertising so that we can provide recipes to you. Read my privacy policy.
The Famous Fry Sauce is sweet, tangy sauce mixed together with a few simple ingredients already at your fingertips to make the ultimate dip. Take your hamburgers and fries to the next level with this sauce dip recipe!
Reading: how to make fry sauce
This easy to make fry sauce is perfect for dipping and adding to any burger, sandwich or wrap. If you love sauces on your recipes try this Easy Homemade BBQ Sauce as another way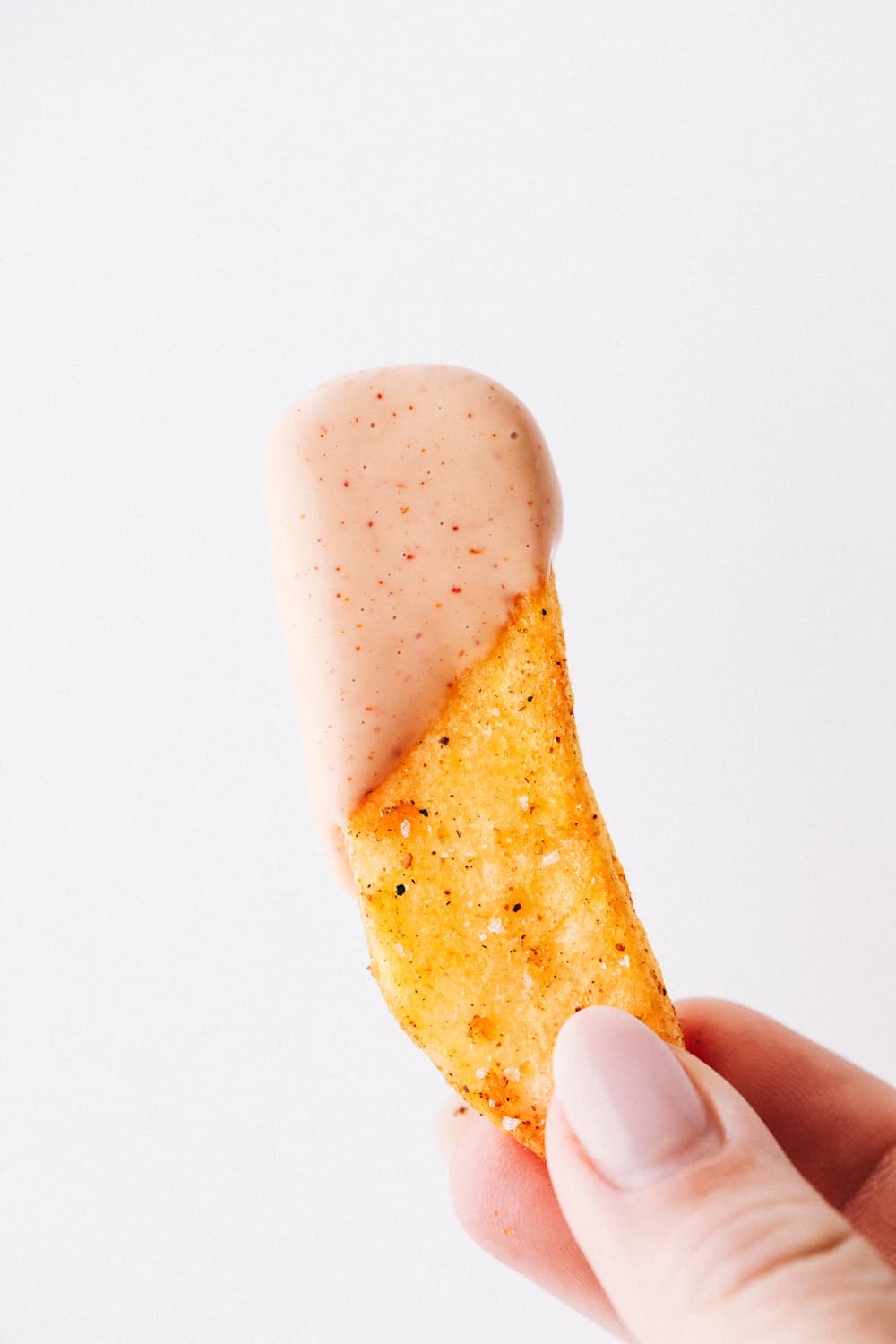 The Famous Fry Sauce
You guys are going to love this homemade fry sauce dip! It is one of the best and so delicious! It is simple to make with minimal ingredients. Simply mix together the ingredients in one bowl and serve with your favorite types of french fries. This fry sauce is also delicious on hamburgers and wraps of your choice. This sauce recipe has several options and endless amounts of options to dip into it.
Read more: how to make chicken fried rice sri lankan style | Family Cuisine
I am a dipper! I love everything dip or sauced on my recipes. This fry sauce adds so much flavor and makes everything taste SO much better. It is so easy to make and takes less than 5 minutes to whisk together. Make this quickly when you are baking a batch of French fries or hosting a bbq party. Every hamburger and fry needs to be dipped or sauced with this sauce.
What is Fry Sauce?
Fry sauce is known in Utah, southern Idaho and some parts of Oregon. It became famous quickly as at fast food restaurants. Now, it is sold in local grocery stores and famous throughout these main states. This recipe is so simple and full of flavor.
This condiment is usually served with French fries, burgers and wraps. Of course, your imagination can be endless once you make it for yourself. The original recipe is made up of ketchup, mayonnaise and a variation of spices and liquid ingredients to create an amazing combination. It is a MUST make for sure!
Fry Sauce Ingredients:
Seriously! So easy to make and minimal amount of ingredients to make this sauce recipe. It is one of the best and tastes SO good. Once you start dipping you won't be able to stop.
Mayonnaise: This is the base of the sauce recipe. You can even use a variation of mayonnaise if you prefer.
Ketchup: Adds in the sweetness and brings out the red coloring in the sauce.
Worcestershire Sauce: This is loads of flavor added into the sauce.
Pickle Brine: It sounds weird, but it is pickle juice essentially. It is vinegar and water mixed together to give it a tangy taste.
Paprika: Add some color and heat all at once.
Cayenne: Flavorful with some heat in this fry sauce.
How to Make Fry Sauce Recipe:
Read more: how to deep fry turkey wings | Family Cuisine
Again, I can't stress enough how simple this recipe easy. This is a tried and true favorite that tastes so good all the time.
Mix all the ingredients in a bowl: In a small bowl combine mayonnaise ketchup, Worcestershire sauce, pickle brine, paprika, and a pinch of cayenne.
Serve: Serve with your favorite fries or use on a top of a burger!
Variations of Fry Sauce:
Mix and match ingredients to have endless amounts of sauces for your fries and burgers. Try it with a little more heat or add in some fun juices for a sweet and tangy fry sauce.
Here are a few ideas to get started on trying:
Mayonnaise: It is best to enjoy the thick, rich texture of real mayonnaise but substitute it for miracle whip or a veganiese mayo for a preferred taste.
Spices: Black pepper, garlic powder or garlic salt are great ways to add in a strong flavoring. Just start with a dash and continue to add it as you go for the flavor you are hoping for.
Heat: Make this as hot and spicy as you would like. Tabasco sauce, hot sauce or some red pepper flakes are great ways to bring on some extra heat.
Juices: If you are not a fan of pickle juice try apple cider vinegar, lemon juice or even horseradish to give your mouth a kick of tanginess.
How Long is Fry Sauce Good?
It is always good to store fry sauce in an airtight container and stored in the refrigerator. It is best to use it within 3 to 5 days from making it. You can make it ahead of time but again, make sure the fry sauce is used within 3 to 5 days. When ready to serve, simply stir it together and enjoy cold! I do not recommend freezing this sauce. It would separate when thawed and have water condensation.
Read more: how to make stir fry like hibachi | Family Cuisine
What to Dip Fry Sauce In?
Best Ever Baked Parmesan Garlic Potato Wedges
Parmesan Garlic Roasted Potatoes
Crispy Garlic Avocado Fries (Baked)
Bacon Cheeseburger Wraps
The Best Burger