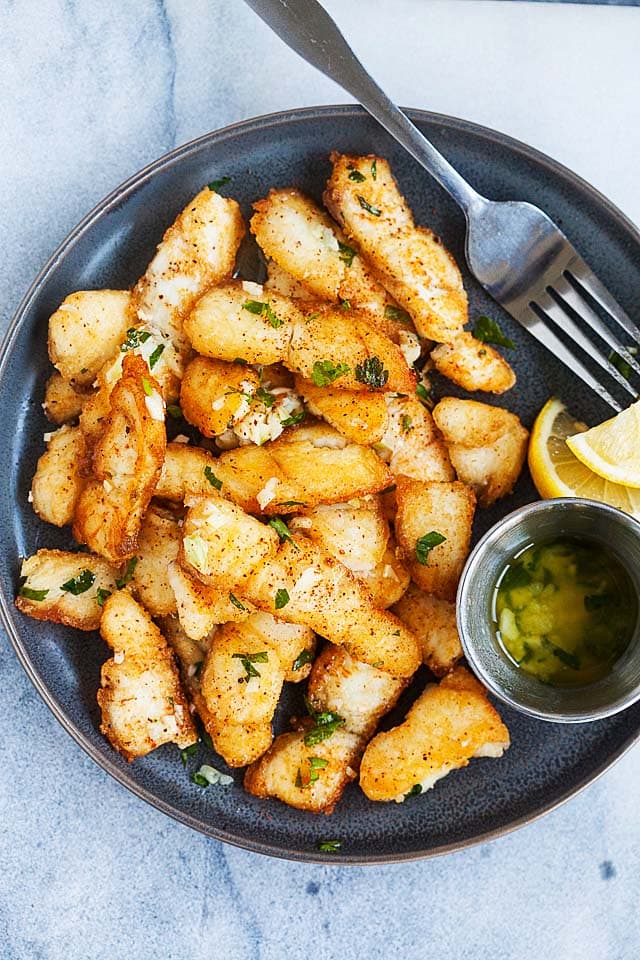 Fish Recipes
I love fish and enjoy all kinds of fish recipes such as baked cod, swai fish and tilapia recipes.
Reading: how to make garlic butter sauce for fish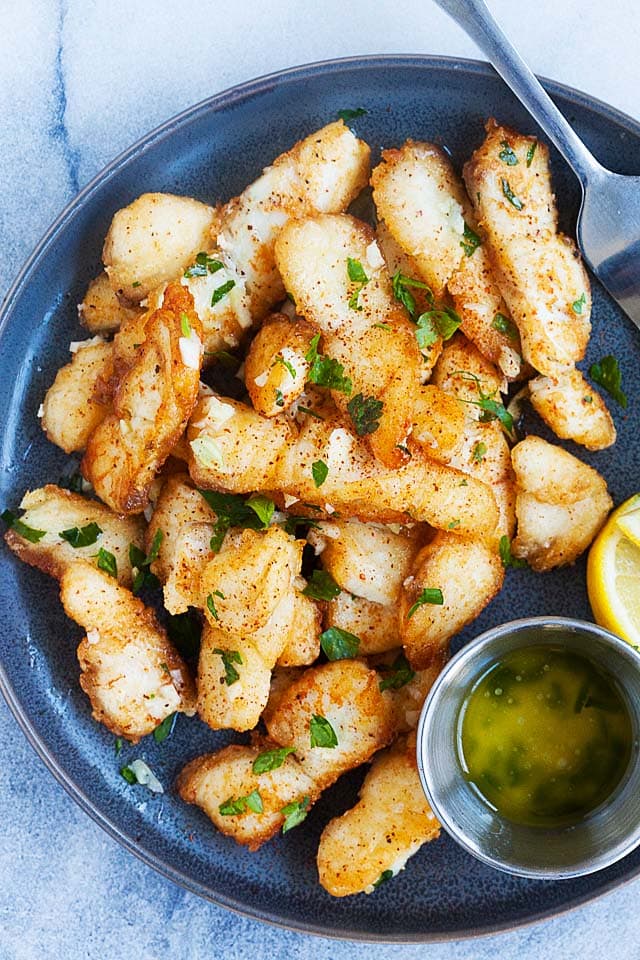 Halibut is one of my favorite firm white fish. It has a mild and delicate taste, with a perfect texture for homemade fish recipes.
I went to a seafood market and got some fresh halibut fillets because they are so delicious.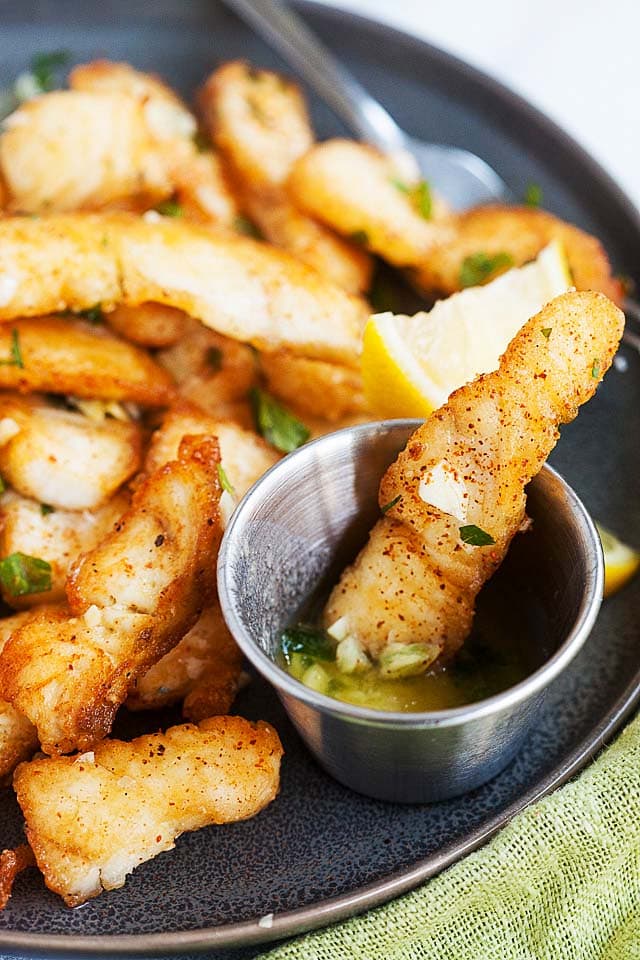 Read more: how to make homemade honey garlic sauce | Family Cuisine
I made two recipes from the fish: Ginger Soy Fish and this easy Garlic Butter Fish.
Garlic and butter are two magic ingredients that go well with all kinds of proteins, including fish recipes.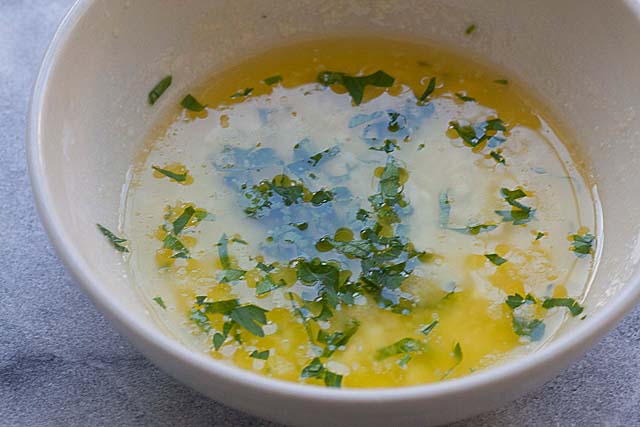 Garlic Butter Sauce
How to make garlic butter sauce for fish recipes?
This magical sauce is very easy to make and calls for four simple ingredients:
Minced garlic
Melted butter
Lemon juice
Chopped parsley
A perfect ratio of each ingredient is important for the best Garlic Butter Sauce recipe, which you can get from my recipe card below.
Read more: how to make smooth tomato sauce | Family Cuisine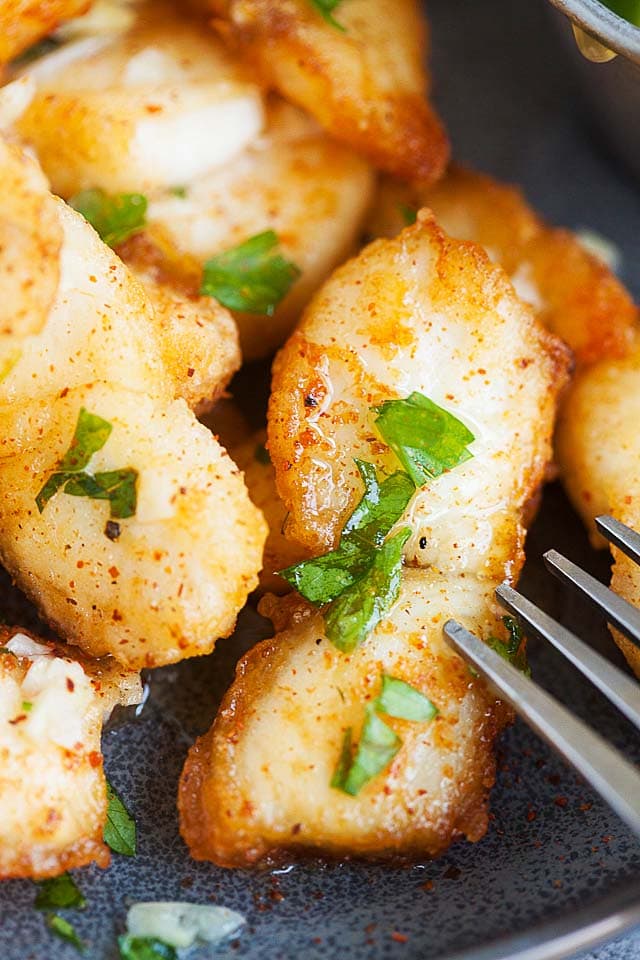 This Garlic Butter Fish recipe is just like the ones served at seafood restaurants, except that it's homemade and much cheaper.
The dish is perfect as a main course; it also pairs well with a simple pasta dish.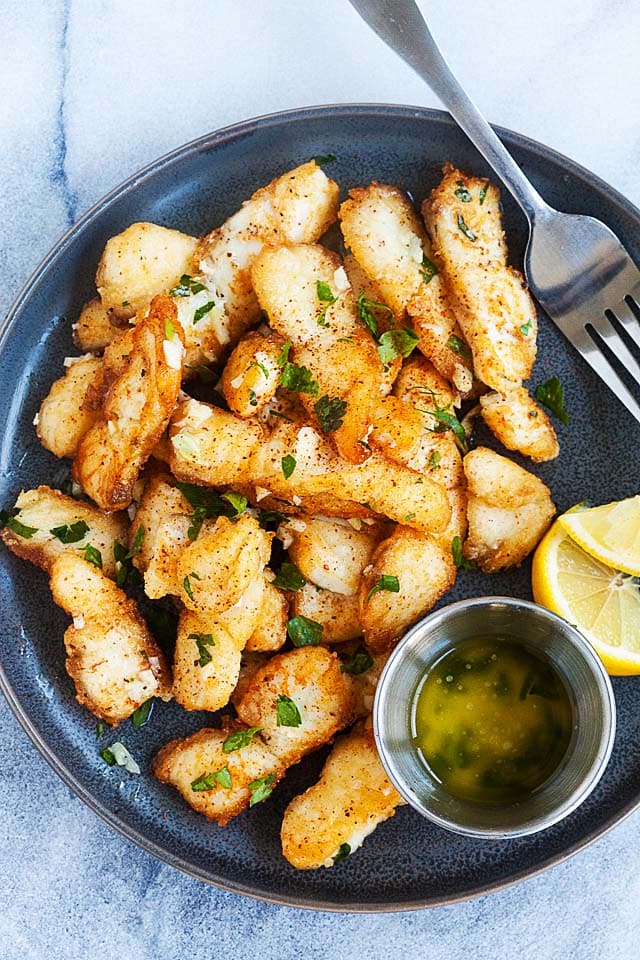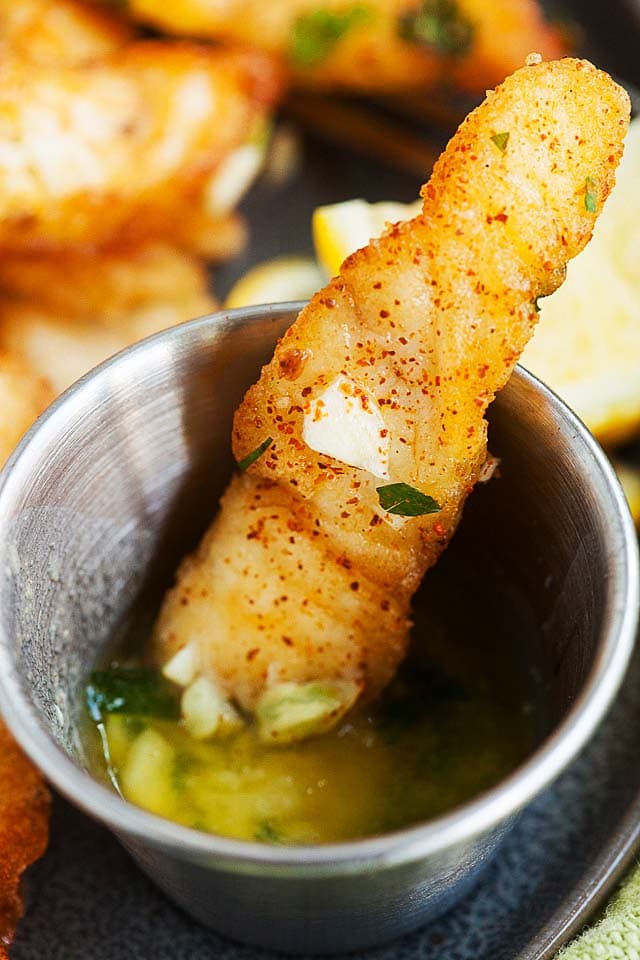 Cook's Tips
Use a firm white fish. Other than halibut, you can also use cod, mahi mahi or pollock.
Use a wooden spatula to gently flip the fish over while cooking. Try not to break the fish.
How Many Calories Per Serving?
Fish are extremely healthy and low calories. This recipe is only 346 calories per serving.
What Dishes to Serve with this Recipe?
This meal is best served as an main dish with garlic butter dipping sauce. For a wholesome meal and easy weeknight dinner, I recommend the following recipes.