Are you craving a versatile and delicious sauce that can elevate your meals? Look no further! This incredible Garlic Parmesan Sauce is the answer to your culinary dreams. Whether you want to toss it with chicken wings or pasta, use it as a dipping sauce, pizza sauce, or even as a sandwich spread, this recipe has got you covered. In just 5 minutes, you can whip up a batch of this creamy and flavorful sauce that will undoubtedly become your new favorite!
The Inspiration Behind the Sauce
Over the years, I have developed a deep obsession with making chicken wings at home, especially air fryer chicken wings. While I absolutely love buffalo sauce (check out these 70 recipes made with buffalo sauce as proof!), I wanted to explore other enticing wing flavors.
One of my favorite mild wing flavors at Buffalo Wild Wings is Garlic Parmesan Chicken Wings. It was only natural for me to recreate that amazing garlic-parmesan wing sauce at home and take it to the next level!
A Sauce for Every Occasion
Although I initially created this sauce for wings, I have been using it in various ways for the past month. It makes a fantastic dip for veggies and french fries, a mouthwatering sandwich and burger spread, and an incredible addition to pasta dishes. The possibilities are endless!
Ingredients:
Parmesan cheese: I highly recommend using fresh grated parmesan cheese for a smoother texture. While a can of shaker parmesan will suffice in a pinch, fresh grated cheese truly elevates the sauce's taste.
Mayonnaise: Feel free to use your favorite brand of mayonnaise.
Garlic: Since garlic plays a vital role in this recipe, I strongly recommend using fresh crushed garlic cloves to fully bring out the incredible garlic flavor in the sauce.
Italian seasoning: Check out the link on the left for my homemade seasoning recipe, a delightful blend of herbs and spices that takes only 5 minutes to mix. If you're using a store-bought seasoning mix, consider adding 1/4 teaspoon of red pepper flakes to the sauce for a hint of heat and extra flavor, provided the seasoning mix does not contain red pepper.
Lemon juice: For the best flavor, go for fresh-squeezed lemon juice. The acidity of the lemon juice perfectly balances the sauce.
Olive oil
Salt and black pepper: Use these to season the sauce to perfection.
Instructions:
Place all the ingredients in a food processor.
Turn on the food processor and blend until the sauce reaches a smooth and creamy consistency.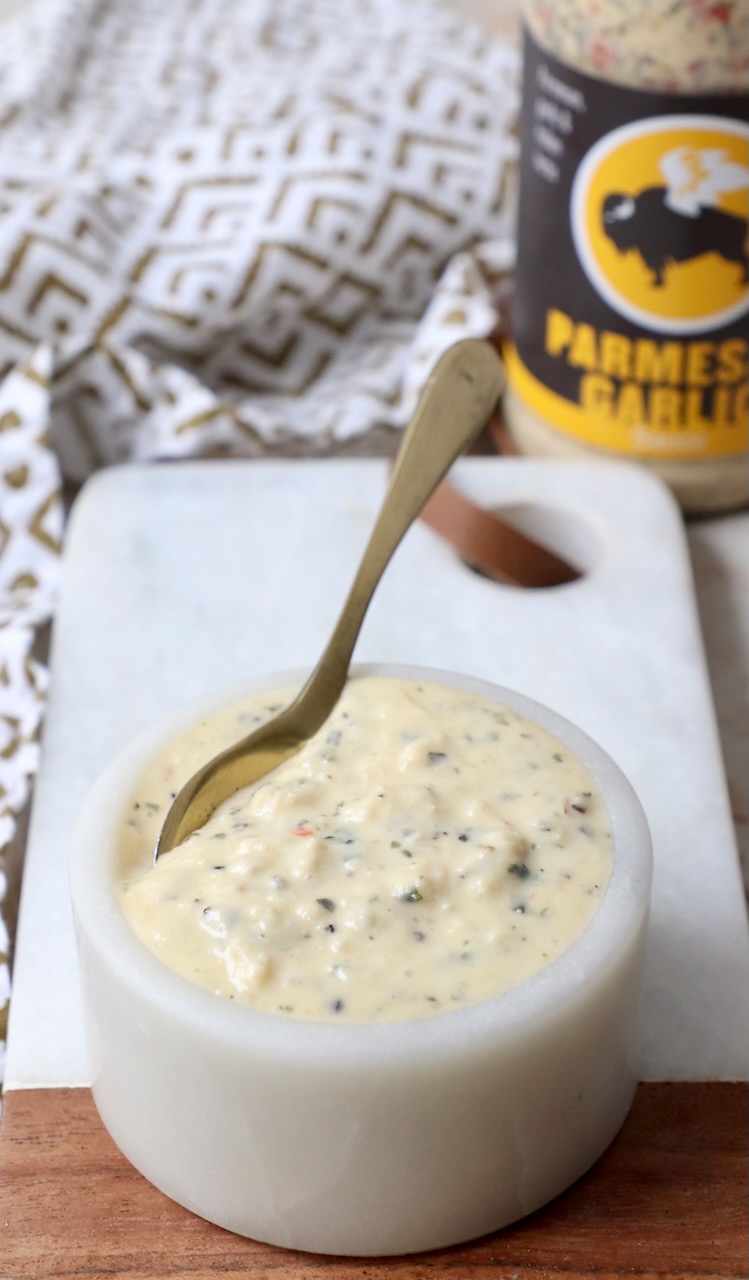 Voila! With just two simple steps, you have now created a delectable sauce that will enhance the flavors of your veggies, wings, pizza, burgers, and so much more!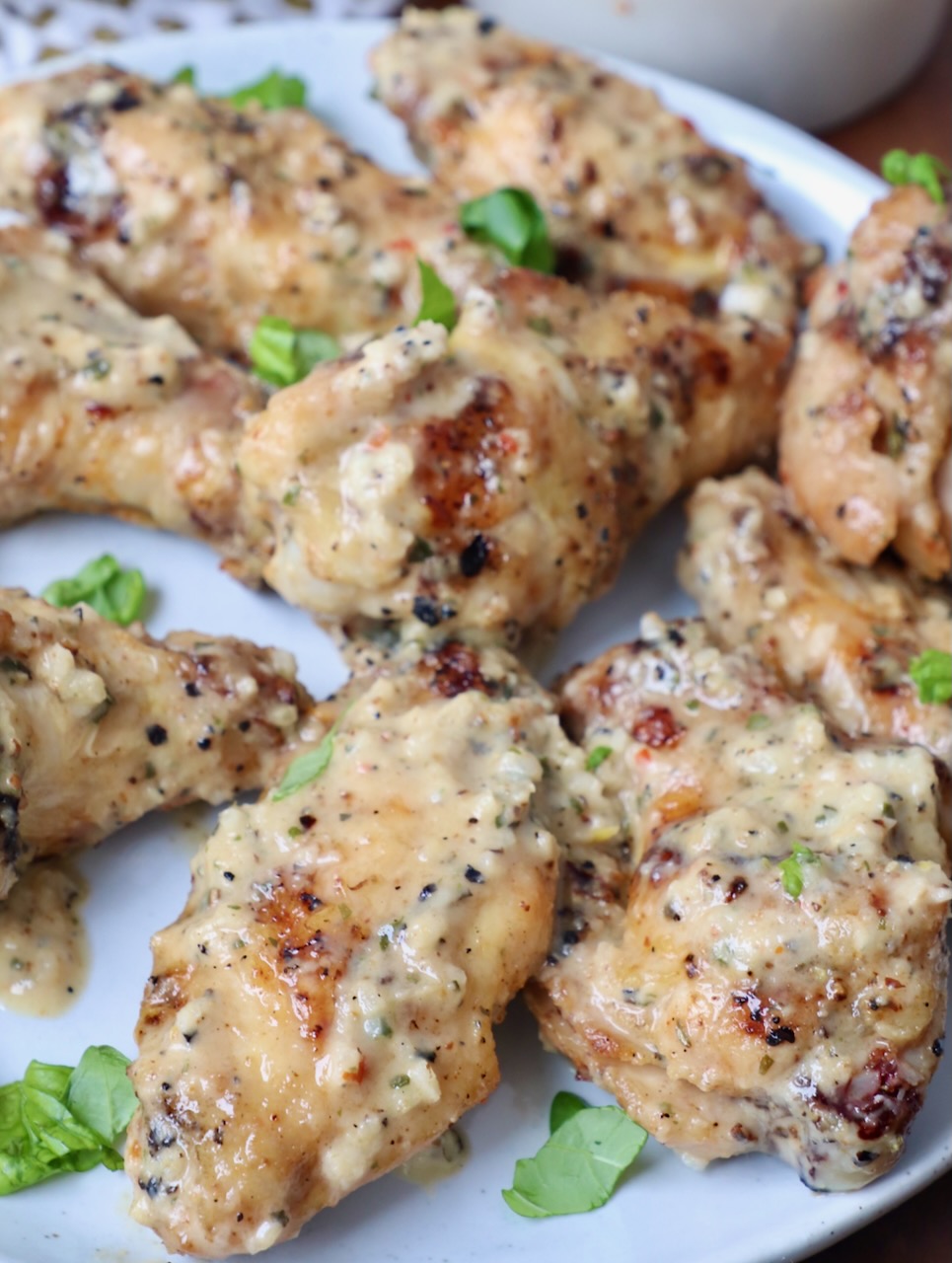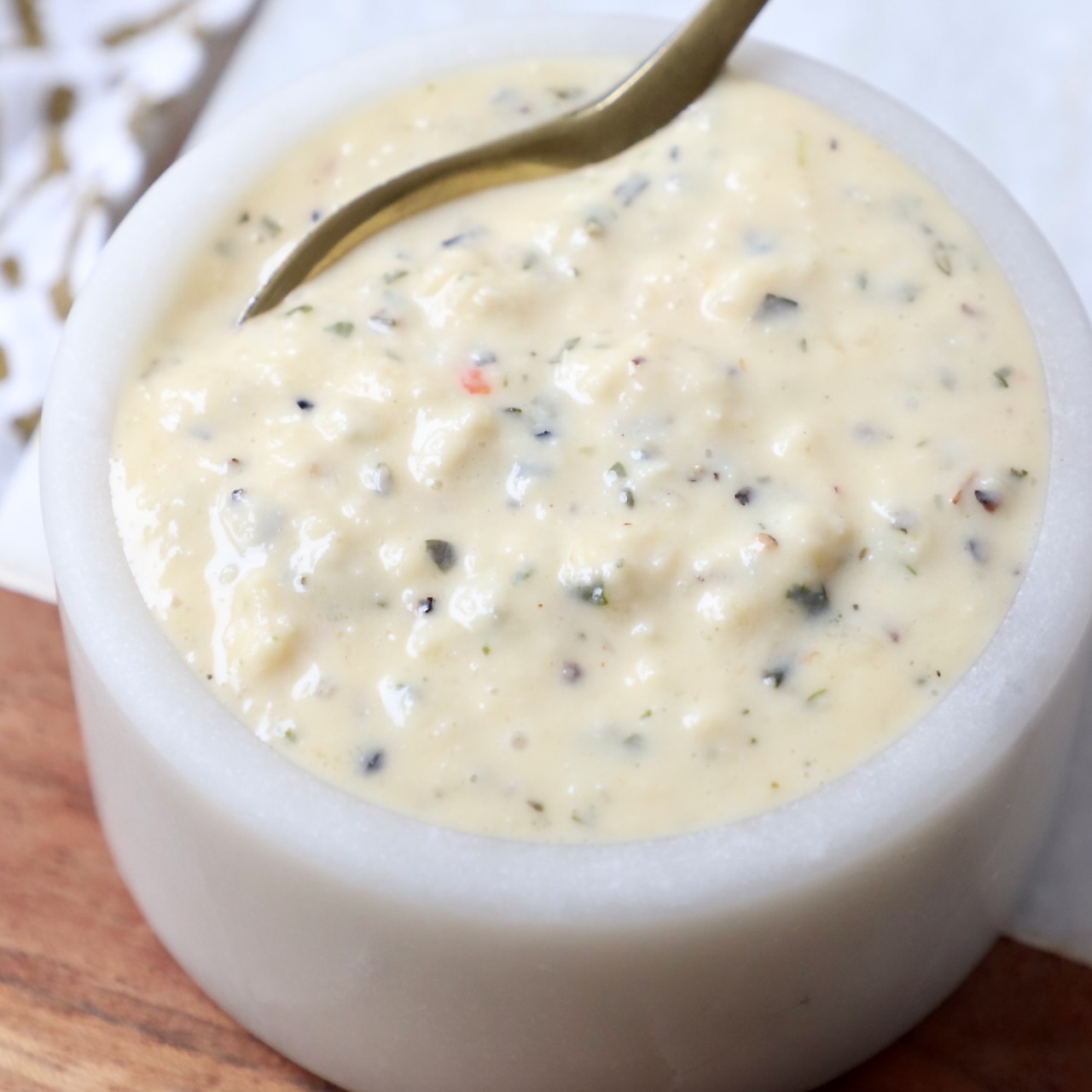 At Family Cuisine, we pride ourselves on delivering culinary excellence. Our Garlic Parmesan Sauce is a testament to our commitment to providing you with scrumptious recipes that you can trust. Give this sauce a try, and you'll never look back!