Learn how to make homemade concord grape juice from home-grown grapes! Turn your garden concord grapes into juice without high fructose corn syrup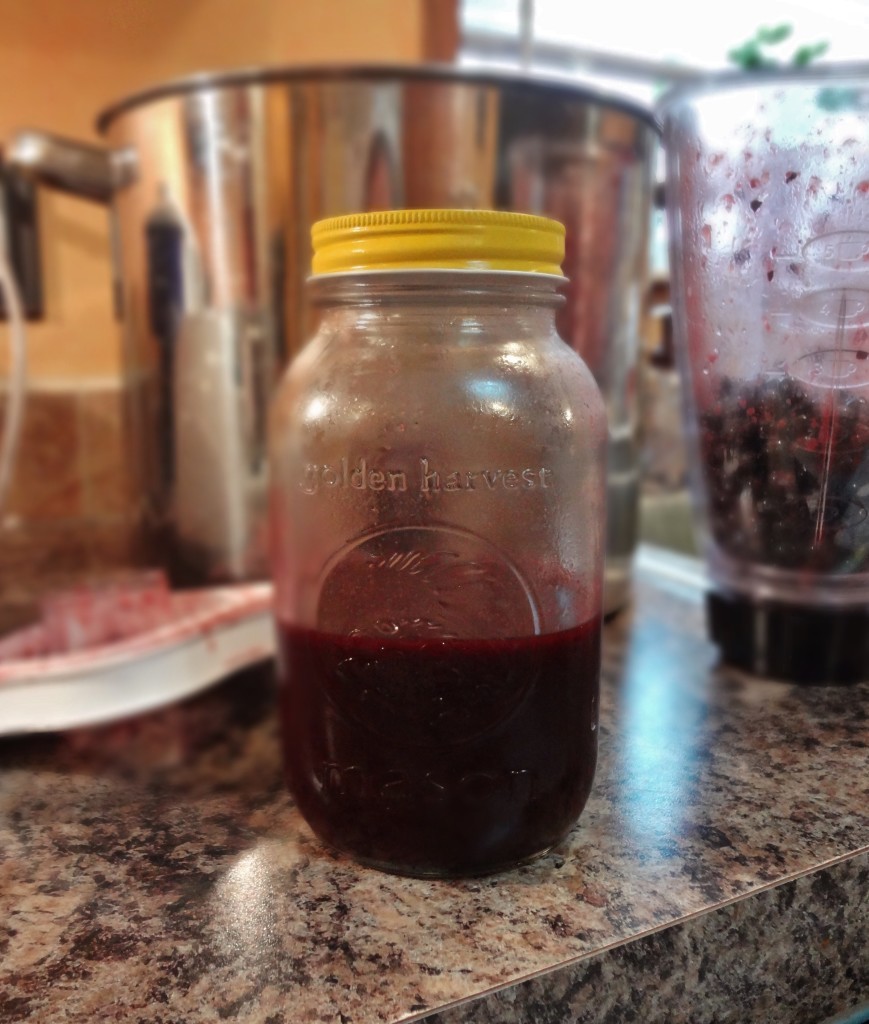 Reading: how to make grape juice from fresh concord grapes
It's that time of year when we harvest our gardens and enjoy the fruits (and veggies) of the spring and summer labor. Unfortunately, I am not much of a gardener (my gardens have never survived my…*ahem*…neglect…), but my Mom has a great garden and she shares garden goodies with us every year.
In my Mom's garden there is a nice concord grape vine that has done quite well the last few years, which is unusual considering our unpredictable Wyoming weather! Last week the grapes were harvested and there were enough grapes off one plant for both of us to make plenty of homemade grape juice.
Fruit juice is a treat that we love at our house, especially grape juice. There is a lot of sugar in it so we don't drink it all the time, but it is a healthy treat to have when you want something sweet! Making your own fruit juice isn't hard to do (you don't need a juicer!), and it's nice knowing that the juice you drink is fresh and made without corn syrup or preservatives.
One of the recipes for concord grape juice I found required cooking the grapes and juice twice, letting it sit over night, etc., so I decided to simplify and make up my recipe/method. This juice is delicious!
You can choose how sweet or tart you want the juice, so don't be afraid to take lots of taste tests while you make this. I only cooked this juice once (rather than twice), but if you are a raw-food enthusiast, you can try making this juice without cooking it, the taste may be different however.
Read more: Dr Oz 3 Day Detox Breakfast Smoothie Recipe by BlenderBabes
You can store this juice in several ways:
Canning: you use the same procedure to can this juice as you would can most anything else
Freezing: you can place the juice in containers, jars, or bags and freeze it (if you use jars to freeze, make sure you leave a couple inches of headspace to prevent the jar from breaking).
Fridge: if you anticipate drinking all of this in a short time or using it in recipes, you can store this in your fridge for a bit. I wouldn't keep this in your fridge for more than a week since it is very fresh, especially if you decide to make this juice raw and un-cooked.
Read more: How to make slime with dish soap and baking soda
Here are the step-by-step instructions:
Remove stems and leaves from grapes and wash thoroughly under running water.
Place 2-3 cups or so of the grapes in a blender with a little bit of water to aid blending (about 1/4 to 1/3 cup) and process briefly (20 seconds or so) until all the grapes are just crushed. If you want a stronger juice, you can skip adding water to the blender – it will process fine without it.
Filter the crushed grapes through a jelly bag over a large pot to collect the juice. Discard the seeds and skins. You can squeeze out more juice here by squeezing the jelly bag toward the end to get more juice, but keep in mind that this will easily stain your hands and clothes.
Repeat this process until all of the grapes are cleaned, crushed, and pressed.
Once you have washed, crushed, and pressed the juice from all of the grapes, gently heat the pot of juice.
While the juice is heating up, add your sweetener of choice. I used turbinado sugar and agave in my first batch, and honey in my second batch. You can use 1/4 cup sweetener to 1 quart juice, but go with your tastes: add less or more depending on how you like it. You can experiment with different sweeteners (like coconut sugar or Stevia), and don't be afraid to taste test! Make sure the sweetener is dissolved and mixed thoroughly.
Bring the juice to a simmer (190º F).
Remove the juice from the heat and let it cool completely. Store accordingly. Pour into jars, containers, or bags to freeze, or pour into jars and can. If you are freezing the juice, make sure you leave plenty of room in the top of the jar/container/bag to allow for expansion of the liquids during freezing.
Watch my short video to get a quick overview of the steps:
Read more: How to make slime with dish soap and baking soda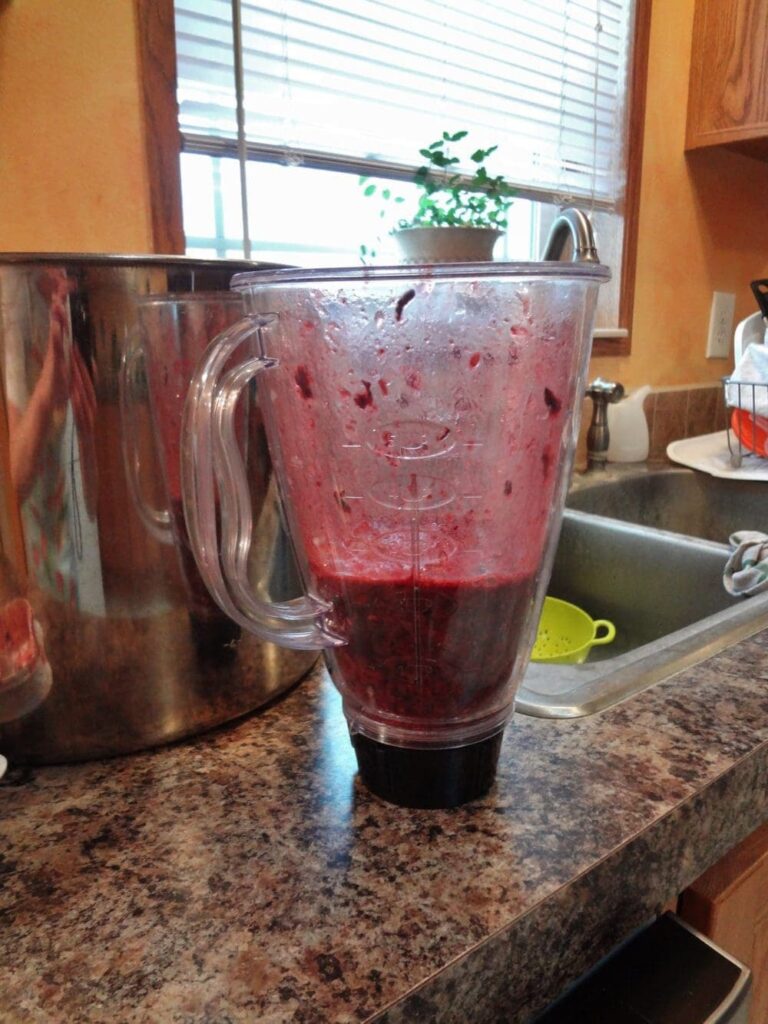 Read more: How to make slime with dish soap and baking soda
Read more: How to make chocolate syrup for coffee
Read more: How to make slime with dish soap and baking soda
Read more: How to make slime with dish soap and baking soda
Read more: How to make slime with dish soap and baking soda