This Authentic Hawaiian Macaroni Salad is cool and creamy and completely customizable to your taste preferences too!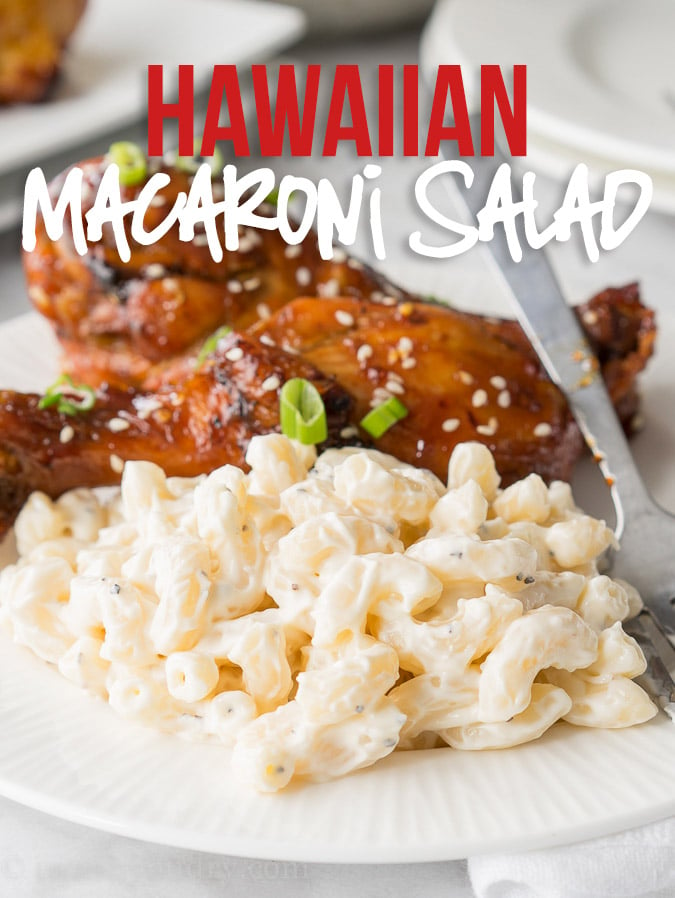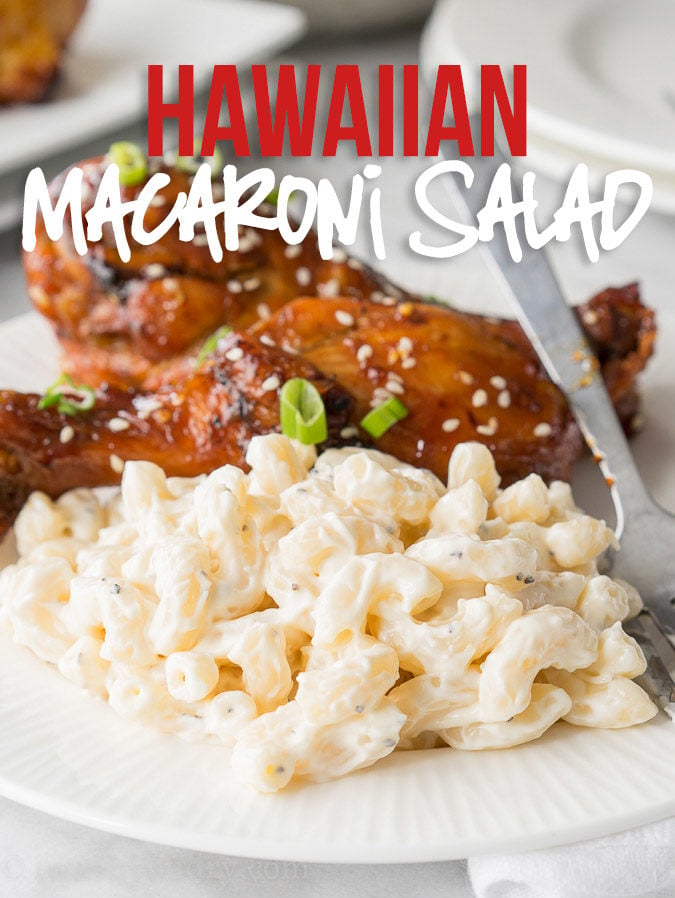 When my husband and I first got married we lived in a tiny townhouse that was within walking distance from a quaint Hawaiian restaurant.
While I was pregnant with my first daughter I would walk the 1/4 mile to indulge in a plate lunch that consisted of chicken katsu and Hawaiian Macaroni Salad. Even after my daughter was born I would still pack her in the stroller and walk to get my fix. We moved shortly after she was born and I had almost forgotten about this epic salad until I recently visited a street cart in Portland last month.

A few of my friends and I were trying all the infamous food carts in the bustling city of Portland when we spotted a cart that boasted a really long line.
Of course we had to check it out. To my surprise (and delight) it was a Hawaiian food truck! We waited for what seemed like hours to get a hot plate lunch with a cool and creamy macaroni salad.
I was instantly transported back to the early days of my married life. As soon as I got back home from my trip I knew instantly I needed to fine tune a recipe of my own.

I searched high and low for the key to the BEST dressing, and stumbled upon this gem. The trick to a good Hawaiian Macaroni Salad is to use a really good quality mayo. Best Foods was the top choice (or Hellmann's depending on where you live).
How To Make Authentic Hawaiian Macaroni Salad:
Cook your pasta, then let it soak up some apple cider vinegar before tossing it in the creamy mayo sauce.
Customize your Hawaiian Macaroni Salad by adding in shredded carrots, shredded sweet onions, peas, or even diced ham!
The flavors of the pasta really enhance after a night of chilling in the fridge. But you can serve right away if desired.
Now, the macaroni salad that I had in Portland was suuuuuuper basic, and only consisted of this creamy sauce and a little salt and pepper. The nice thing about a pasta salad like this though, is that you can add in all sorts of additions to the finished product to suit your needs. I love adding in shredded carrots, peas, and sweet onions. Some people enjoy chopped pineapple and cubed ham.
The options are endless, but whatever you choose, you're going to LOVE it!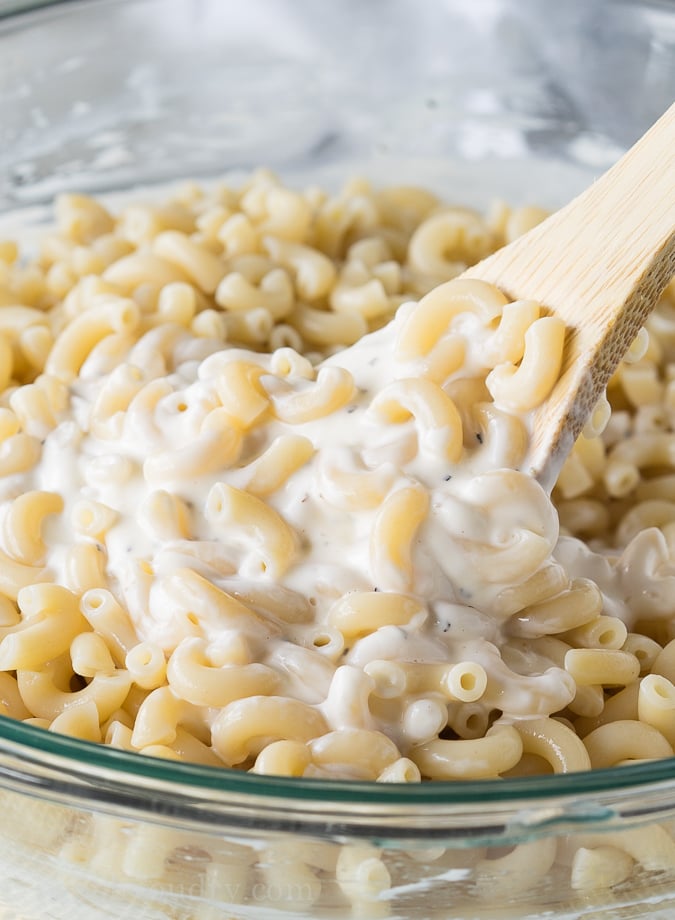 Now I only have to walk to my fridge to enjoy this delicious salad!
Oh and that delicious chicken in the pictures above is my Slow Cooker Teriyaki Chicken, in case you wanted something to go with your salad!
Make sure you don't miss a thing! Follow I Wash You Dry here: FACEBOOK | PINTEREST | GOOGLE+ | TWITTER | INSTAGRAM | BLOGLOVIN
PIN THIS IMAGE TO SAVE THE RECIPE: