This Healthy Thai Peanut Dressing is a creamy, flavorful sauce full of delicious Asian flavors. It is an easy recipe that uses healthy ingredients to make a gluten-free, dairy-free, and low carb dressing perfect for salads, noodle dishes, or dipping fresh veggies.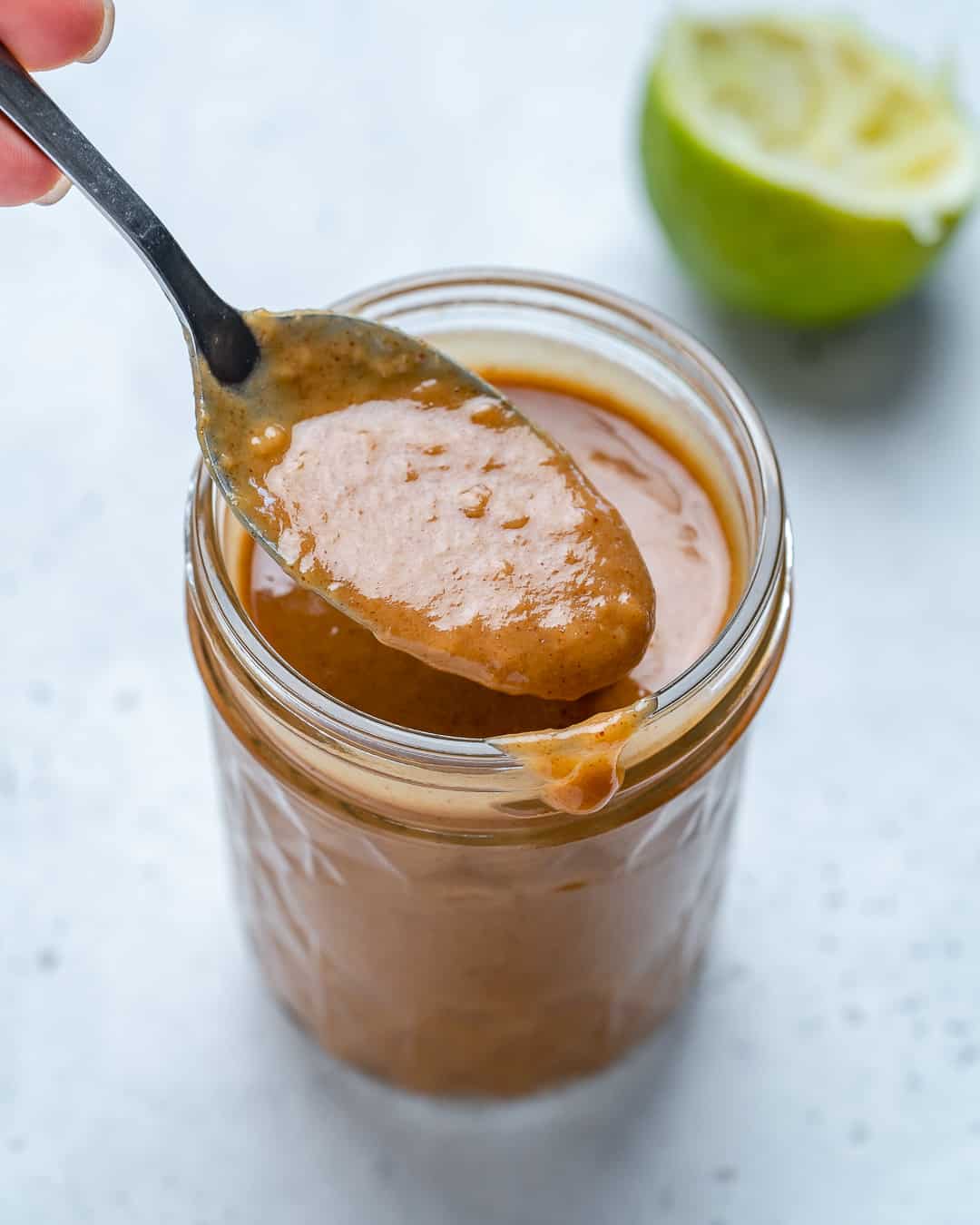 If you are a fellow peanut butter lover, this is a great recipe for you! It uses natural, creamy peanut butter as the base, then adds a touch of sweetness and hint of spice to balance all of the flavors. The best part is that Healthy Thai Peanut Dressing uses healthy substitutes to eliminate excess fats and sugars so you can feel great about eating it!
Reading: how to make healthy peanut sauce
Looking for serving ideas? Try substituting this dressing in our Asian Shrimp Zucchini Noodles or drizzling it on top of our Asian Chicken Cups.
Why You Will Love This Recipe
It's healthy. This recipe takes out sugar and chili sauce (which is loaded with sugar and fat) and replaces them with healthier alternatives, such as honey and chili powder. All excess fats and sugars gone!
It's easy. You can make this recipe in under 10 minutes, start to finish. Just some measuring and mixing, that's it!
It adds flavor to lots of recipes. This is one of those sauces that you can use on lots of other dishes to instantly boost the flavor. It complements dishes with Asian flavors, grilled meats, fresh veggies, and more!
Ingredients You Will Need
Read more: how to make korean black bean sauce | Family Cuisine
Drippy peanut butterLow sodium soy sauce or coconut aminoRice vinegarHoney or maple syrupChili powderLime juiceGarlic clovesGinger rootWater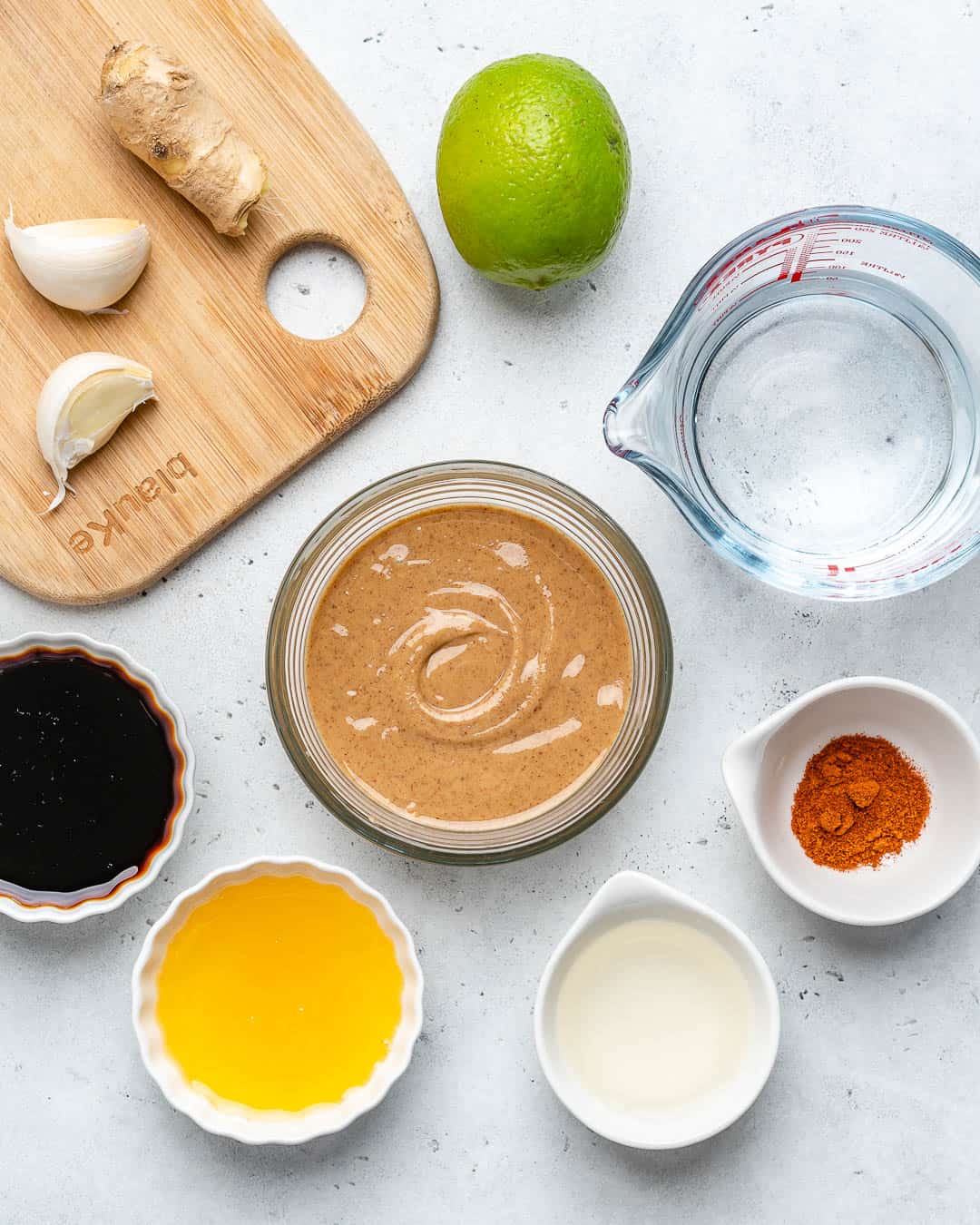 How to Make Thai Peanut Sauce
Combine ingredients in a small bowl. Put the peanut butter, garlic, ginger in a bowl. Add the soy sauce, rice vinegar, honey, chili powder, and fresh lime juice.
Stir until well combined. Stir the ingredients with a whisk until thoroughly combined.
Add water if needed. If the sauce is too thick, add warm water until the desired consistency is reached. The sauce should be smooth and creamy.
Serve. Pour the sauce into a serving bowl to serve, or into a jar to store. Store in the refrigerator for up to 6 days.
FAQ's and Tips
Drippy peanut butter: This is all-natural, unsweetened peanut butter that doesn't have the extra sugar commonly found in regular peanut butter. It also doesn't have the extra ingredient that binds it together, so the oil often separates to the top. Mix the peanut butter well before measuring.
Soy sauce: Use low sodium for a healthier option, or substitute with coconut amino. Both have a slightly salty flavoring that pairs well with this recipe.
Lime juice: Use freshly squeezed juice, not the bottled stuff from the store. It makes all the difference in flavor.
Garlic cloves: For the texture of the sauce, it is better to grate the cloves on a Microplane rather than to mince them.
Ginger root: My favorite trick for ginger is to peel the skin off with the back of a spoon and then freeze the whole root in a zipper bag. When ready to use, grate it over a Microplane from frozen to make it super easy. Then pop the leftover back in the freezer for next time.
What is Thai Peanut dressing Used for?
You can use Healthy Thai Peanut Dressing in a variety of ways. Try it as a dip for fresh veggies, flatbread, or spring rolls. Or drizzle it on top of noodle bowls, rice bowls, or salads. It is also great with grilled meats and roasted veggies.
Does this dressing need to be refrigerated?
Yes, Thai Peanut Dressing should be refrigerated for up to 6 days. It may go bad if left at room temperature.
How long does this dressing last? Does it expire?
Read more: how to make spaghetti sauce in a crock pot | Family Cuisine
This dressing lasts well in the fridge for up to 6 days. It does expire after about a week. Re-warm it in the microwave for 15-30 seconds, stirring halfway through. If it becomes too thick, whisk in warm water until it is the right consistency.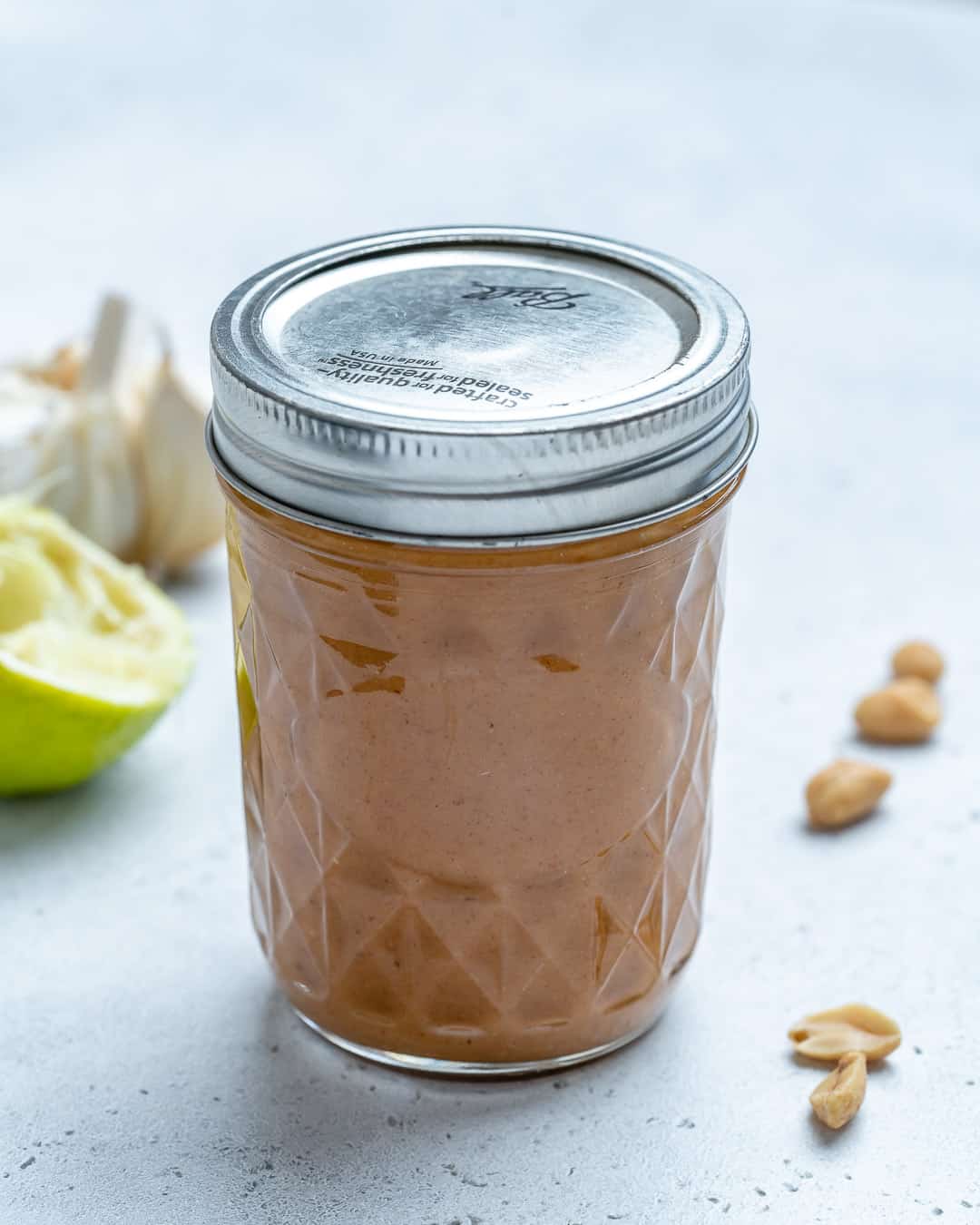 Other Healthy asian recipes
Asian Chopped Chicken Salad
Shrimp Salad with Peanut Dressing
Easy Orange Chicken Stir Fry
Chinese Scallion Sesame Pancakes
Asian Chicken Cups Recipe
Baked Cashew Chicken and Veggies
If you try a recipe and you like it, leave us some feedback in the comment section below, and don't forget to rate it! We would love it if you shared it with friends and family.
Finally, please use our hashtag #healthyfitnessmeals on INSTAGRAM for a chance to be featured! FOLLOW Healthy Fitness Meals on FACEBOOK | INSTAGRAM | PINTEREST | TWITTER for all of our latest blog posts and recipes.
Read more: how to make a spicy cajun cream sauce | Family Cuisine