Healthy Homemade Spaghetti Sauce recipe has no added sugar! It's meaty, thick, full of Italian flavor and great served over traditional pasta or spaghetti squash for a low-carb meal.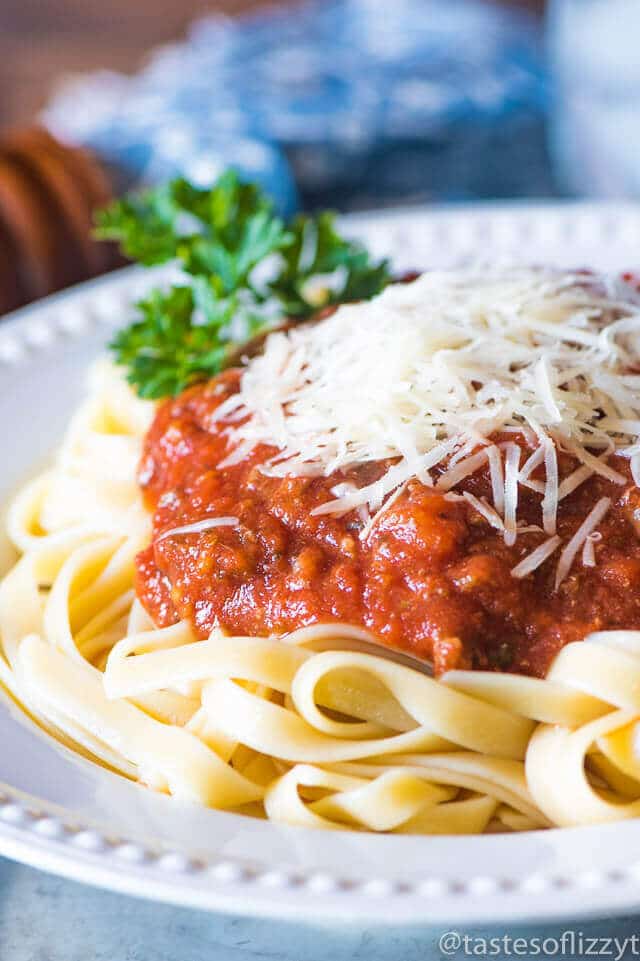 Reading: how to make healthy spaghetti sauce
Healthy Homemade Spaghetti Sauce
My hubby and I have done several Whole30 eating plans. Ever heard about it? You can find out all about it here but to sum it up, you eat meat, veggies, fruit and certain nuts & fats for 30 days. No sugar, no grains, no dairy. Yea…it was rough. I can leave grains and dairy behind any day… but I like my sugar.
Read more: how to make sweet chili garlic sauce | Family Cuisine
We decided to do this as a kick start to healthier eating. I didn't like how I was always craving sweet stuff. I guess having a food blog will do that to ya. This Healthy Homemade Spaghetti Sauce recipe is a staple in our home. We love our Italian food here, and I had to find a way to still be able to get that good Italian taste!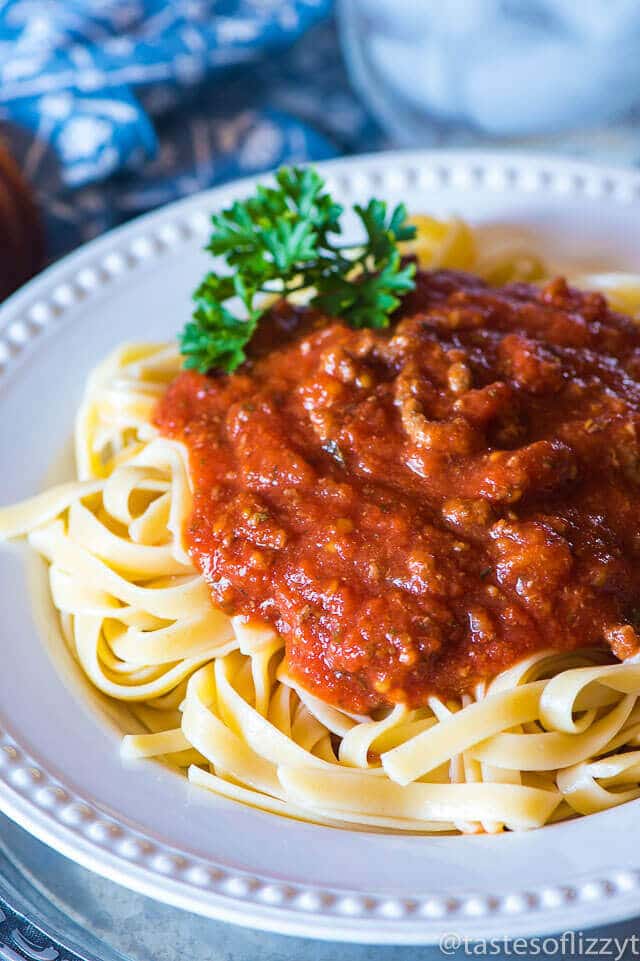 Low Carb Spaghetti Sauce
This spaghetti sauce has no added sugar, but is full of flavor. Find a tomato puree that has an ingredient list of one thing…tomatoes. Yes, tomatoes have some naturally occurring sugars, but as long as there is not sugar listed in the ingredients, you're golden and will end up with a deliciously low carb spaghetti sauce.
Read more: how to make kung pao sauce recipe | Family Cuisine
Plus, it is hearty…full of meat and petite diced tomatoes. The kids don't even mind the diced tomatoes…but they have to be "petite diced" so they are not so noticeable.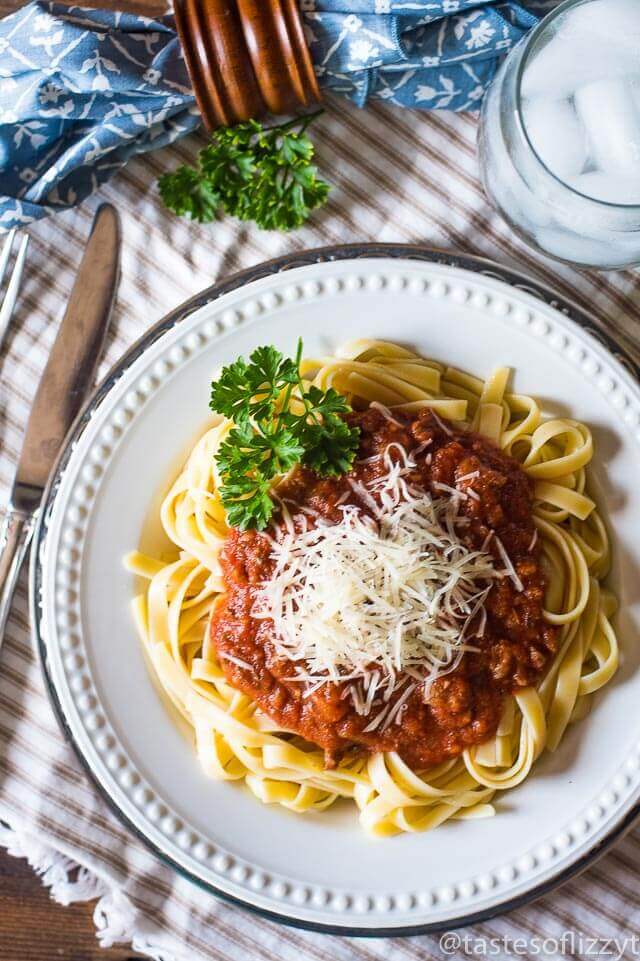 Freezing Spaghetti Sauce
You'll love this healthy homemade spaghetti sauce recipe because it makes a big batch…you can freeze the leftovers to pull out at another time. And when you are trying to eat "real" food, anything that saves time is so helpful! To freeze this sauce, allow it to cool completely, then divide it into containers that will seal tightly for the freezer.
Spaghetti Squash
Serve this healthy past sauce over spaghetti squash for a low-carb, low-sugar meal, or use it as you would any spaghetti sauce!