This honey soy chicken stir fry with vegetables topped off with a sweet and savory sauce is the perfect easy dinner for a busy week night!
Chicken is my go-to for days when I'm trying to get dinner on the table in a hurry and this Honey Soy Chicken Stir Fry is a family favorite! With plenty of tender chicken pieces and fresh vegetables all tossed in an easy sauce. I start a pot of rice at the same time as I make my chicken, and dinner is ready in less than 30 minutes!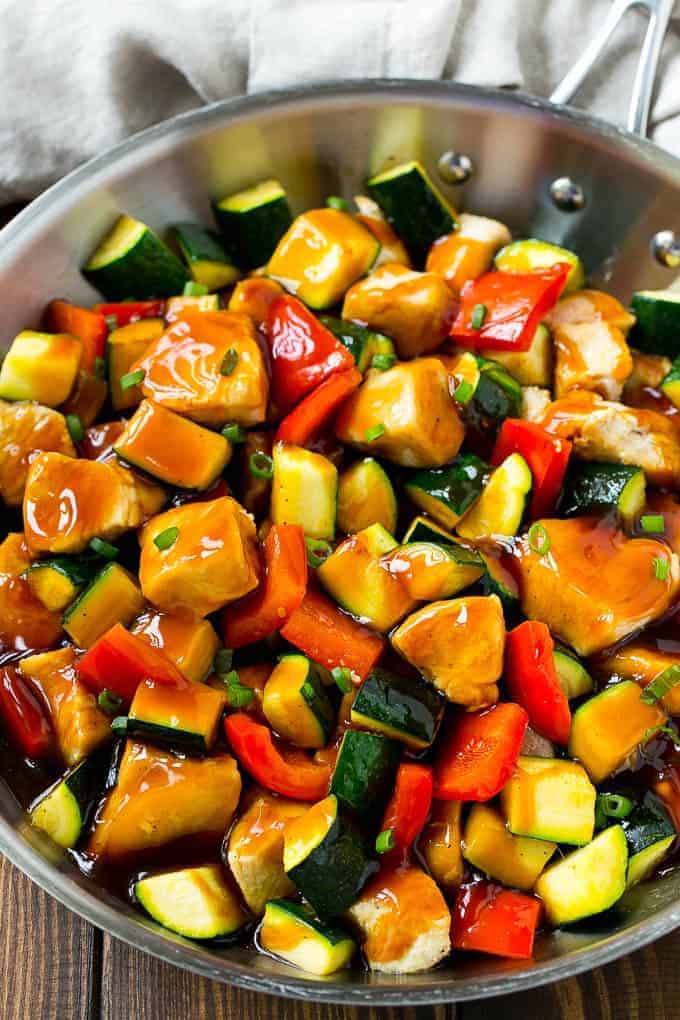 Reading: how to make honey soy sauce for a stir fry
Chicken Stir Fry
Read more: how to make chinese broccoli with oyster sauce | Family Cuisine
This honey soy chicken starts with chicken breasts that are cut into 1 inch pieces. If you prefer, you can use boneless skinless chicken thighs instead of the breasts. The chicken is seasoned and cooked to golden brown perfection before the vegetables hit the pan. I used zucchini and red bell peppers here, but other great options would be asparagus, mushrooms, bok choy, carrots or even cabbage.
Tips
The trick to browning the chicken is to make sure your pan is not over crowded. If you have too much meat in the pan, it'll steam rather than sear. I find that sometimes it works best to brown your chicken in batches so that there's plenty of room for the heat to circulate and get all the meat crisp and golden brown.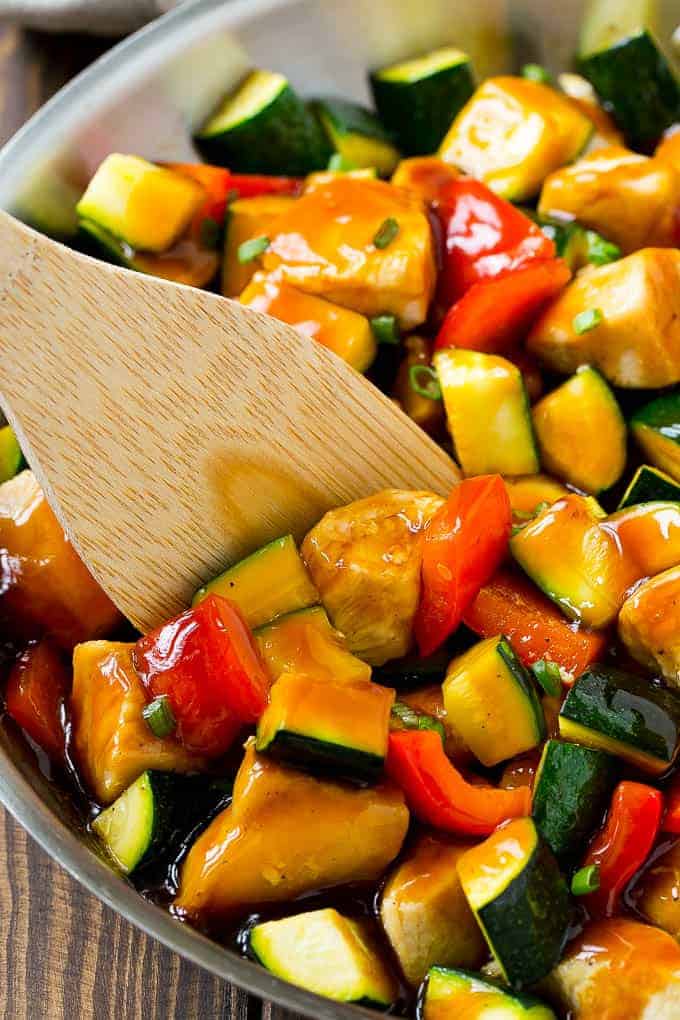 Honey Soy Sauce
Read more: Red sauce pasta | How to make red sauce pasta
The sauce is a simple combination of chicken broth, honey, soy sauce and fresh minced ginger. If you're not a ginger fan, feel free to use minced garlic instead. The final touch is a sprinkling of sliced green onions. Serve this honey soy chicken over rice and you've got a healthy meal that the whole family will love!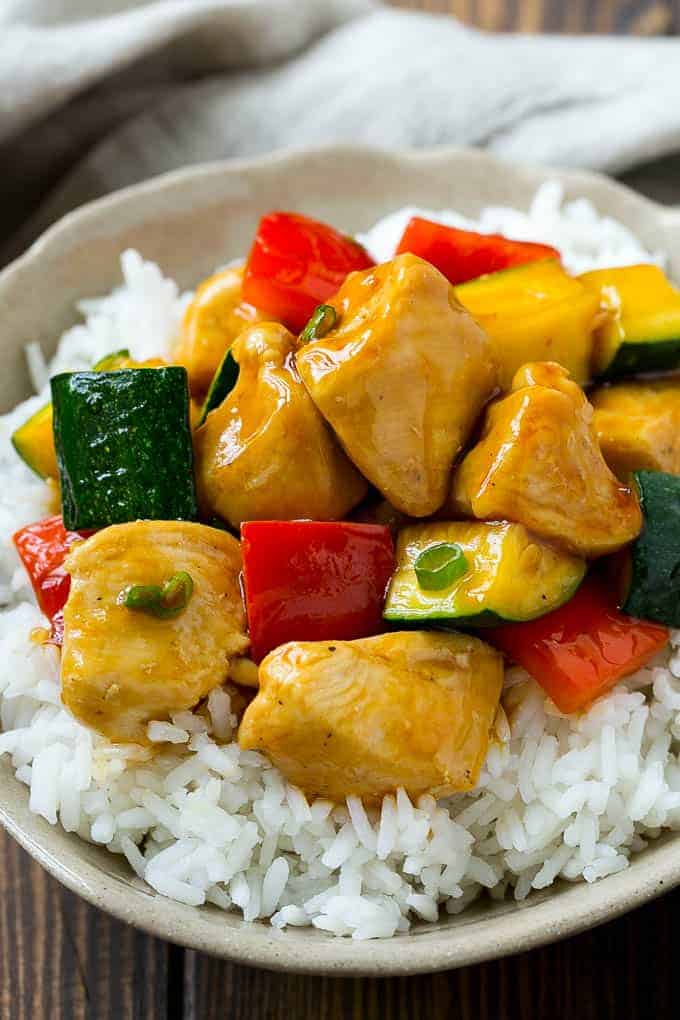 Looking for more easy chicken recipes?
Be sure to check out this chicken and broccoli stir fry and honey garlic chicken stir fry!
Read more: How to make white sauce for lasagna easy
Easy Chicken Stir Fry!