This 5-ingredient recipe for Hot Honey Drizzle is one of my favorite condiments to make because of how simple and delicious it is. From serving it on a cheese board to using it as a pizza topping, it will take the flavor of food to the next level!
Jump to:
About the recipe
Ingredients
Instructions
Serving suggestions
Similar recipes
Recipe
Comments
About the recipe
The first time I ever taste hot honey, I thought it was revolutionary. It was served on a secret, off-the-menu item at my favorite pizzeria in Dallas, Cane Rosso, and it was called the Honey Badger. The pizza was topped with spicy sopressata, fresh mozzarella, and a house-made habanero honey that was out of this world!
Reading: how to make hot honey sauce
That pizza experience literally changed the way I eat pizza, and I often find myself asking for honey whenever I order pizza at a restaurant – especially if it is topped with spicy, salty meat!
Because I loved the hot honey so much, I knew I had to create my own version of it to put on all the things at home. And thus, this hot honey drizzle was born!
Read more: Easy Carbonara Sauce (No Cream) | Family Cuisine
This hot honey recipe is part of a holiday blog series I have called 5-Ingredient Fancy. The recipes series are perfect for:
Anyone who is cooking on a budget but still wants some festive recipes to contribute to holiday gatherings.
Beginner cooks and college students that want to make something impressive to bring to holiday parties without spending too much time or money with little stress.
People who like make-ahead recipes that are simple and easy to follow.
Adding to cheese boards with store-bought items so that you have an element of "homemade" in the mix.
If you'd like to check out the rest of the series, see these other 5-Ingredient Fancy Recipes:
Christmas Tree Cheese Crackers – you can make them in any shape!
Warm Olives with Lemon and Rosemary
Chipotle Rosemary Roasted Walnuts
Italian Marinated Mozzarella Pearls
Styling a Festive Charcuterie Board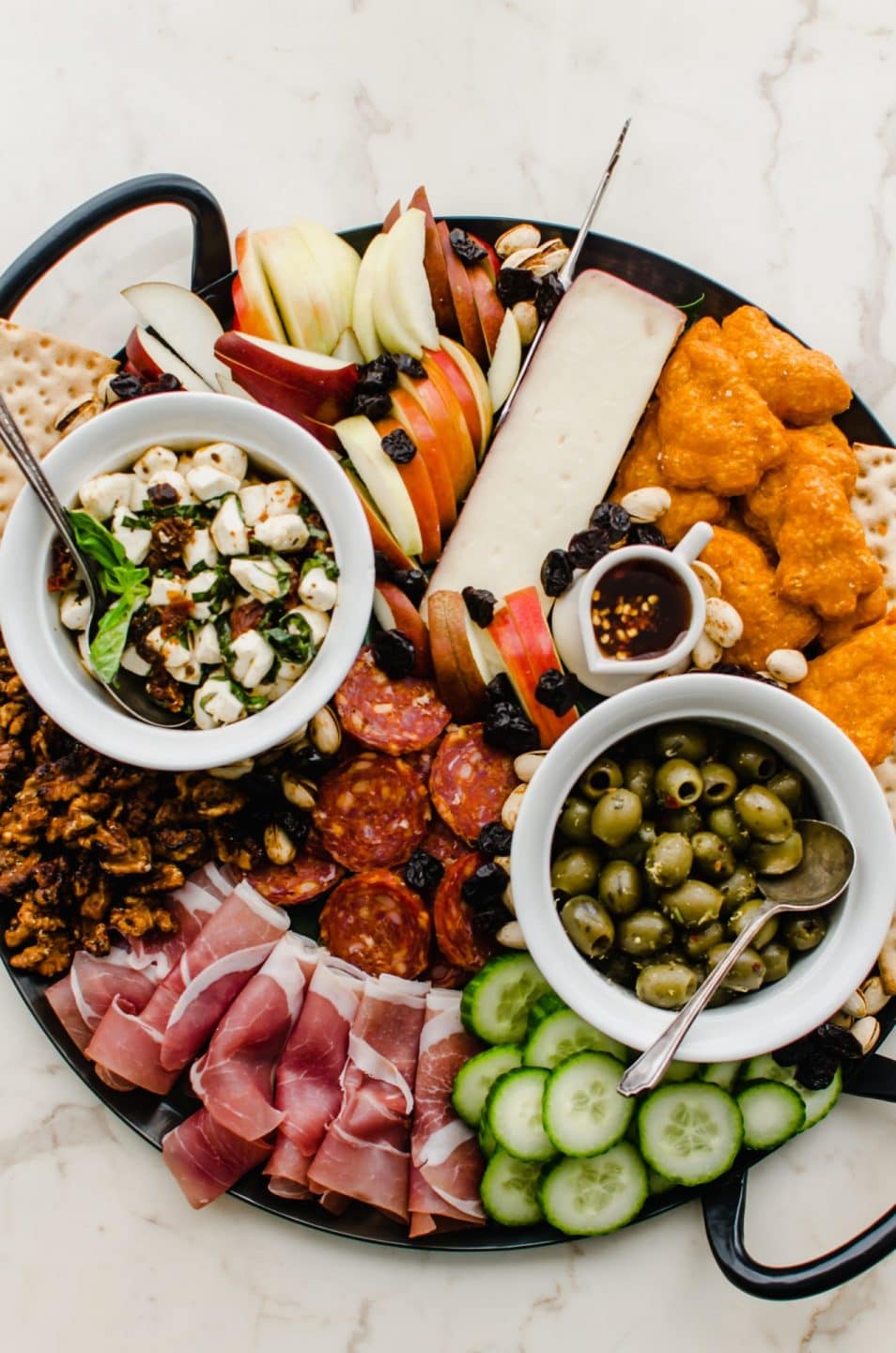 Ingredients
It's surprisingly VERY easy to make your own hot honey to enjoy at home. All you will need to spice up honey is:
Honey – play around with the type. Clover honey is fine, but it's fun to experiment with others like macadamia or mimosa honey.
Hot sauce – Lousiana hot sauce is my fav!
Apple cider vinegar
Crushed red pepper flakes, to taste
Salt
Instructions
Making homemade hot honey is as simple as bring a pot of water to boil. Just combine your honey, hot sauce, vinegar, red pepper flakes, and salt in a small saucepan. Bring it to a boil over medium heat, then cook it for 4 minutes, swirling the pan around occasionally. Cool it, then store honey or serve it as you like!
Read more: how to cut saltiness in sauce | Family Cuisine
You can store hot honey at room temperature in the pantry for up to a month. Be sure to label and date your container!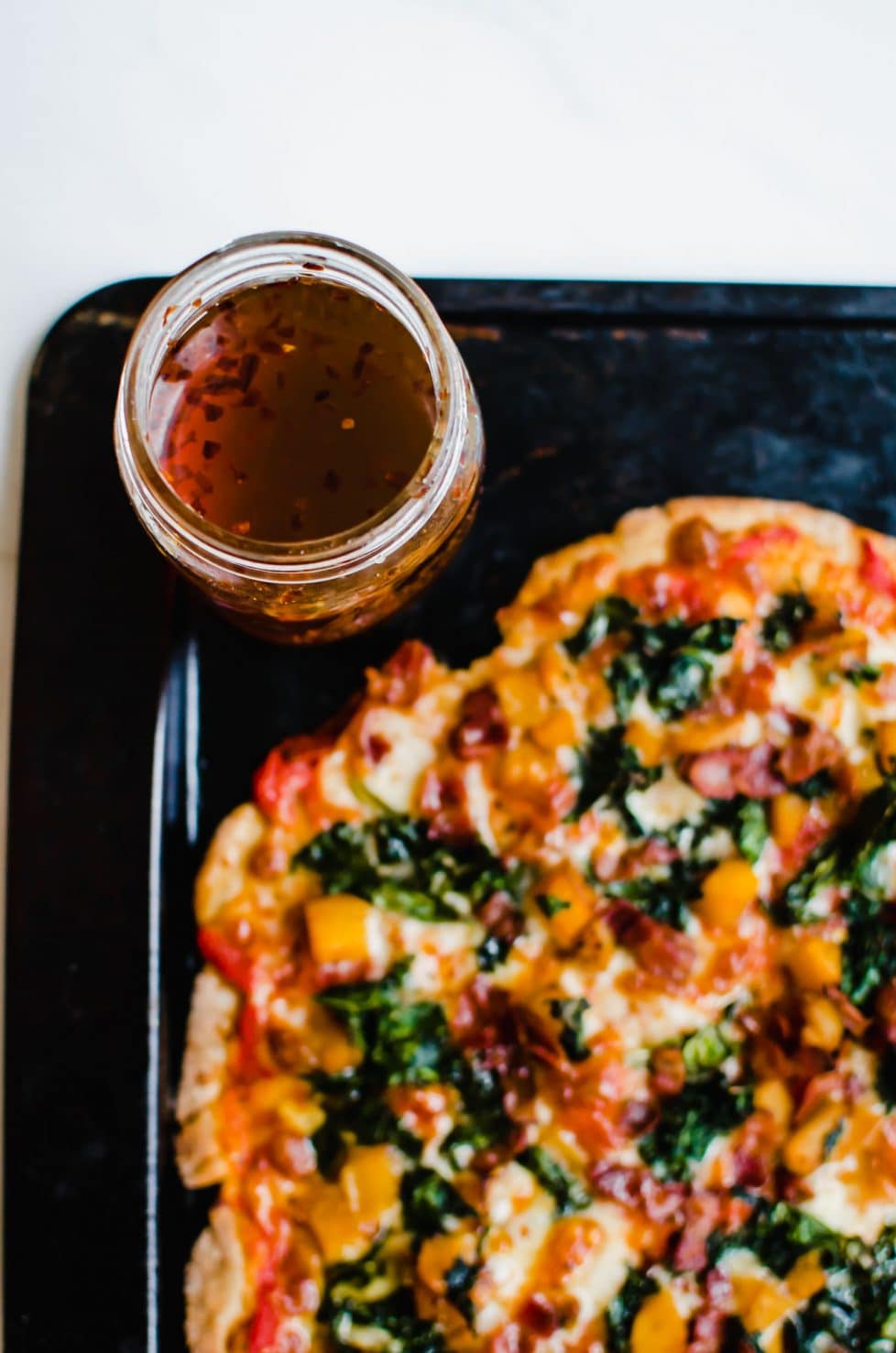 Serving suggestions
There are so many foods that hot honey is delicious on. You can never go wrong drizzling it on pizza or cheese! Some of my favorite ways to serve it are below:
Cheese and charcuterie boards like this Ultimate Antipasto Platter
Bacon and Butternut Squash Pizza with Hot Honey Drizzle
Ham or sausage biscuits
As a glaze for your Christmas ham or a pork tenderloin
On top of whole grain buttermilk cornbread
As a topping for chicken and waffles
Drizzles on black-eyed peas and turnip greens
Are you ready to make some Hot Honey Drizzle? I'm so excited for you to try this recipe. Once you get the chance to make it, please let me know how it turns out for you!
Leave a comment and rate the recipe below. This will help me with the creation of future recipes!
I'd also love to feature your creation in my monthly newsletter, so you can upload a photo to Instagram or Twitter with the tag @sweetcayenne5 to be featured!
Read more: how to make a good chilli sauce | Family Cuisine
Similar recipes
Recipe