Iced London Fog is a delicious classic made for summer days! Made with earl grey, this drink has delicious fruity notes and can be made with or without animal ingredients.
Looking for more iced tea recipes? This Iced Chai Latte is refreshing and easy to make!
Reading: how to make iced earl grey milk tea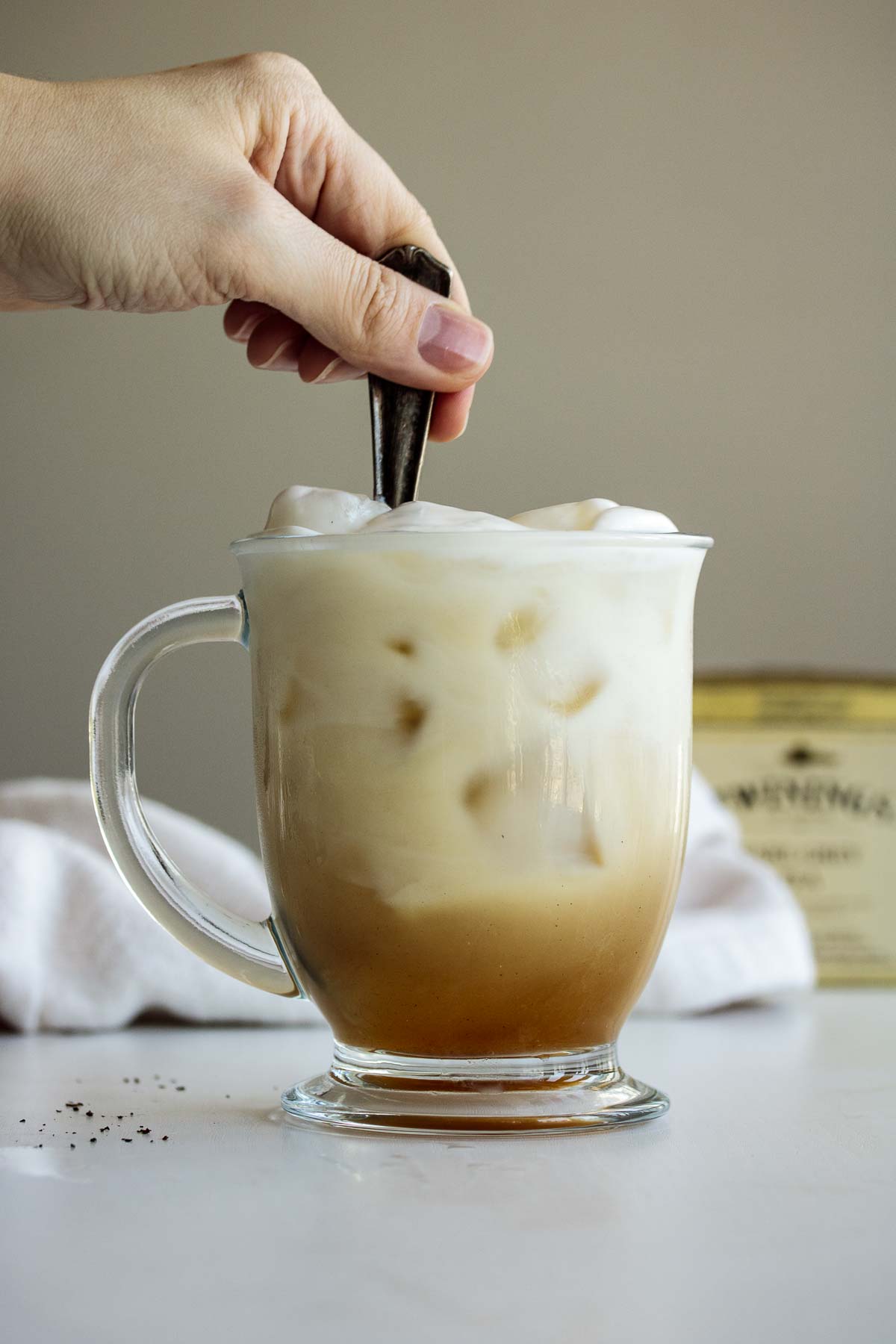 What is a London Fog
A London Fog is a tea latte made with earl grey tea, sugar and milk. It contains no coffee on it, but black tea. London fog is also known as earl grey tea latte.
It can be made hot or served over ice. The ingredients can also vary: it can have dairy or a plant-based milk, and instead of sugar, this latte can also be sweetened with honey or maple syrup.
Does earl grey have caffeine?
Yes, there's caffeine in a cup of earl grey.
Read more: How to make design on coffee at home
Nowadays, you can find decaf earl grey tea. Although small, there's still a tiny amount of caffeine even in decaffeinated earl grey.
For this recipe, we're using cold brew earl grey tea. Caffeine has lower levels of solubility in colder water, so this method makes a tea that has less caffeine than tea brewed using hot water.
Ingredients and Substitutions
Earl Grey. The only ingredient that can't be substituted. Don't make this recipe with black tea: is the earl grey that gives this drink its delicious bergamot flavor.
Honey. Honey makes the earl grey flavors stand out even more. If you don't want to use honey, substitute it for a simple sugar syrup, maple syrup, or a vegan apple honey.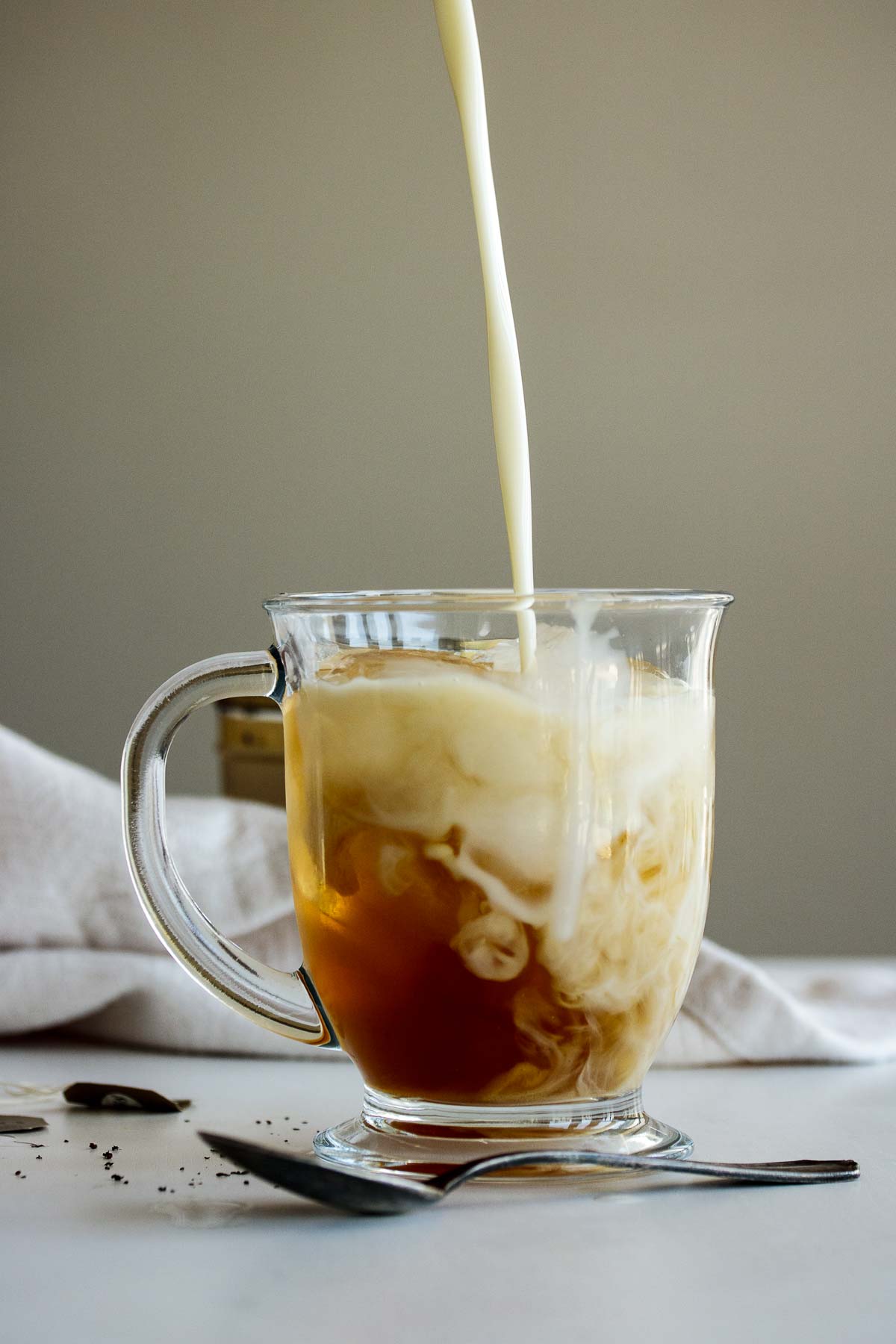 Milk. This milk tea is made with dairy milk. Almond and soy are my choices of plant-based milks for this recipe, if you're looking for a dairy-free alternative. I love oat milk and coconut milk, but they compete too much with the earl grey flavor.
How to make it
Let's start by making cold brew earl grey. You'll need:
2 bags of Earl Grey (or 2 teaspoon of loose earl grey tea);
1 ⅓ cup filtered water;
1 jar with lid.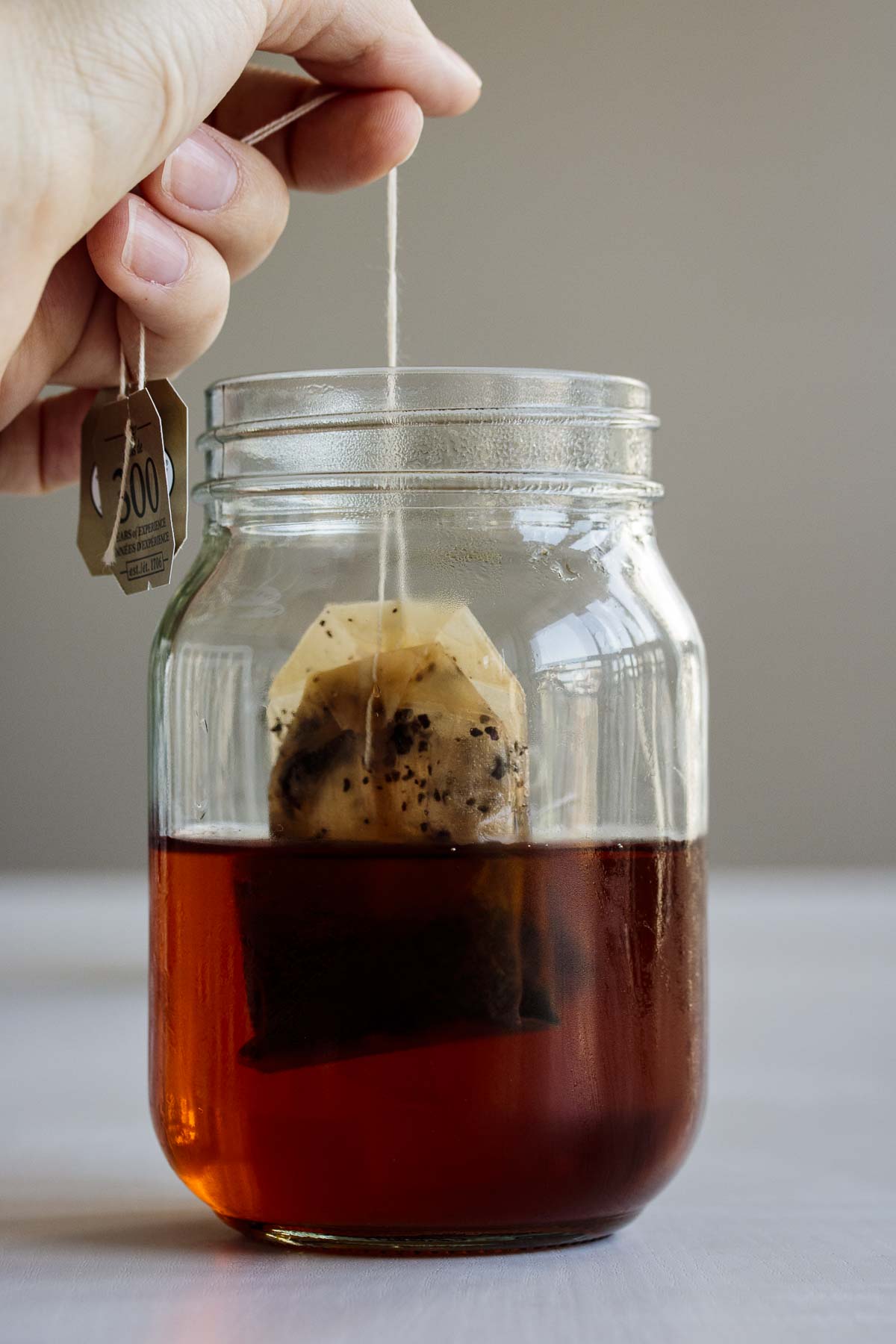 Read more: How to make self tanner with coffee
Place water and earl grey in the jar and close its lid. Store in the fridge for 8 to 16 hours, or overnight.
Cold brew earl grey has less caffeine and doesn't have the bitterness that black tea made with hot water has.
Remove tea bags or strain cold brew tea if using loose earl grey.
In a glass, mix earl grey tea and honey (or your choice of sweetener). Fill the glass with ice cubes and add your choice of milk.
Stir to combine earl grey with milk. Serve right away!
Tips
Mix honey with earl grey tea until it has fully dissolved. Only then add ice and milk: it's easier this way.
Make ice cubes using filtered water: it makes this drink taste better.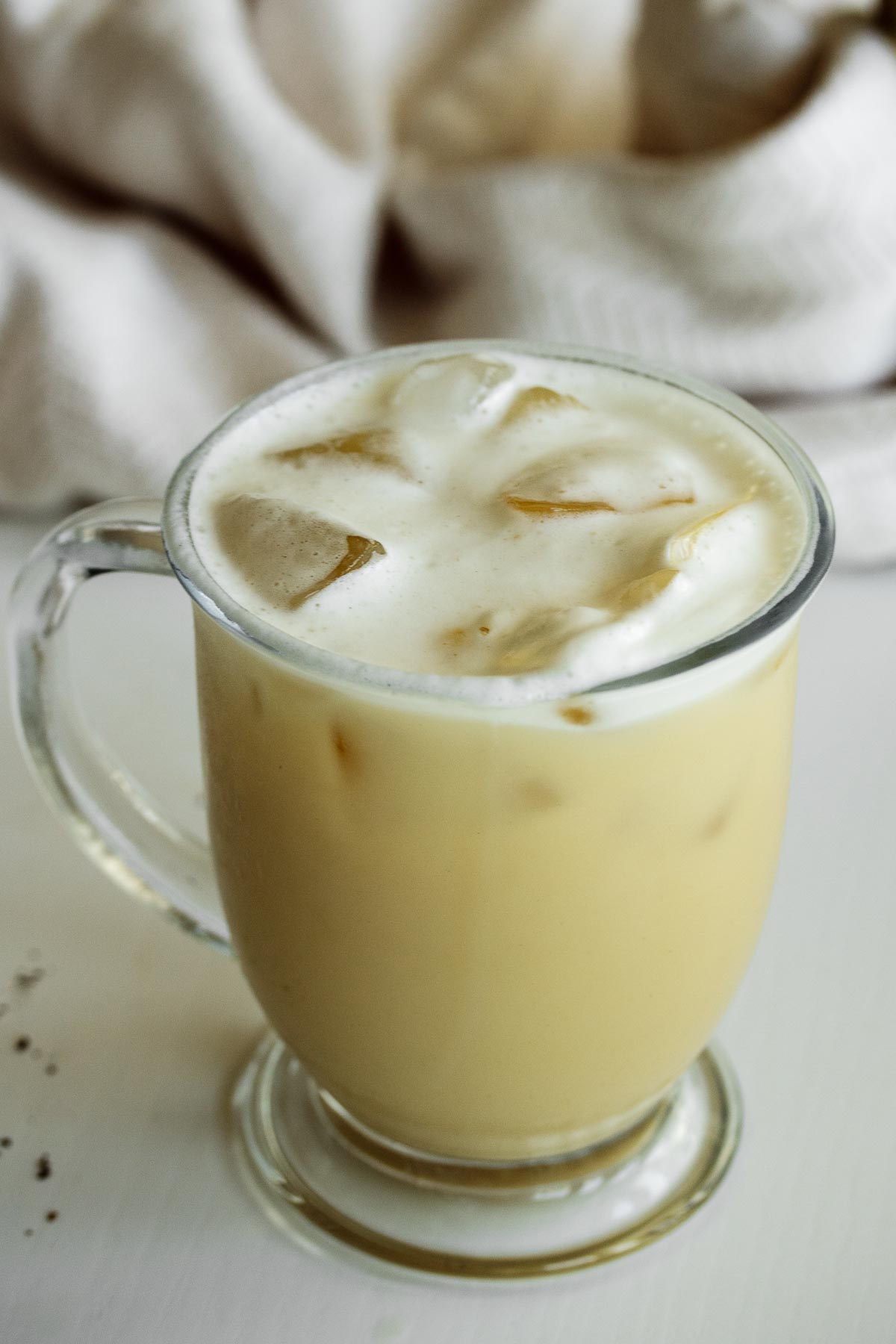 Make ice cubes with earl grey tea for a more concentrated drink.
You don't need to make this using cold brew tea. If in a hurry, make a cup of earl grey using hot water.
More Iced Tea Recipes
Milk Tea with Brown SugarCaffeine-Free Iced TeasSummer Ginger Tea with Lime and Honey
Read more: How much caffeine is in black tea compared to coffee